Purchase
For her, he'd give up everything.
Court of Annwyn 1
Sourcebooks Casablanca
July 2013
On Sale: July 2, 2013
Featuring: Lydia Callaway; Caspian Mort
320 pages
ISBN: 1402280165
EAN: 9781402280160
Kindle: B00BTMLK8E
Paperback / e-Book
Add to Wish List

Caspian Mort can feel the history in anything he touches, a gift he inherited from his father, the Crown Prince of Annwyn. Devastated over his ex-wife's infidelity, Caspian has withdrawn from human contact except when working as an antiques dealer.
While assessing the contents of the historic Callaway House he encounters the beautiful Lydia Callaway and senses that her home is haunted by a banished fairy. But what does the dangerous exile want? Unbeknownst to Lydia, she's the owner of the last remaining portal to Annwyn—a mirror hidden somewhere in the house. To keep Lydia safe, Caspian will have to divulge the secrets of his heritage, and risk losing his heart again.
Court of Annwyn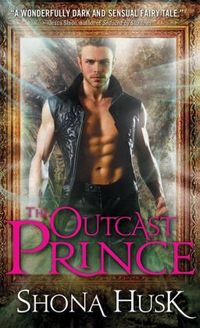 The Outcast Prince
#1.0
Amazon.com | BN.com | | |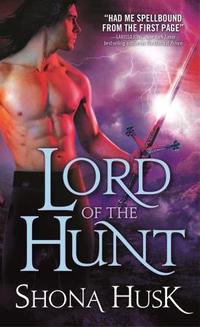 Lord Of The Hunt
#2.0
Amazon.com | BN.com | | |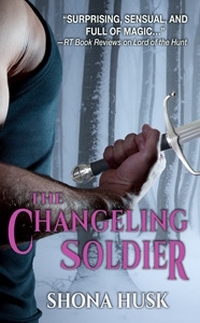 The Changeling Soldier
#2.5
Kindle | BN.com | | |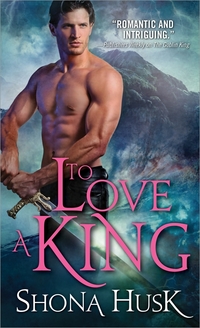 To Love a King
#3.0
Amazon.com | BN.com | | |
Comments
38 comments posted.
Love Paranormal and the imagination the authors have!!!
(Vicki Hancock 8:53am July 25, 2013)
I totally understand! Love reading about paranormal too!
(May Pau 10:08am July 25, 2013)
I love the unending possibilities that paranormal storylines have - infinity and beyond. Your book sounds fantastic. Thanks for a chance to win. Best of luck with it!
(Nancy Reynolds 10:56am July 25, 2013)
I have yet to read a paranormal book, since several that I've seen seem to be a little far-fetched for me to get into. It would take too long to explain that statement. Anyway, after reading your blog, and seeing the area where you live, it's understandable where you would be able to come up with such amazing storylines, and I am willing to give your books a shot!! How could I not after such wonderful reviews as well?? I'm sure this site is going to be jumping with people, clamoring for a chance to get their hands on your book!! I think the cover is quite stunning, too!! Congratulations!!
(Peggy Roberson 11:01am July 25, 2013)
I love paranormal stories. The best part is sometimes after reading a book I see someone that I could totally see as fitting into that world. Maybe they look like they should shape shift or sometimes they just look like they know what I am thinking. These books definitely send my imagination into overdrive.
(Pam Howell 11:17am July 25, 2013)
Paranormals are one of my fav romance genres.... love seeing the beings and worlds come to life!
(Colleen Conklin 1:02pm July 25, 2013)
I've never read a paranormal book, but have watched paranormal movies. So maybe I'll win your book that sounds like a really great story, and give it a try. Thank you for the chance to win.
(Esther Somorai 1:49pm July 25, 2013)
I like that there are more possibilities in paranormals.
(Cheryl McEwen 3:43pm July 25, 2013)
Some of things I love about paranormal romance is the mystery and fantasy elements of this genre. You never know where it will take you.
(Kimberly Woodall 4:58pm July 25, 2013)
I love paranormal romances!
(Lazydrag0n Puff 5:16pm July 25, 2013)
I like that paranormal romances because I like to imagine myself as one of the characters
(Shirley Younger 5:50pm July 25, 2013)
I love paranormal romances! I just started reading them about three years ago. For those that haven't ever read one, they don't know what they're missing! Yours sounds like the type of story I'd really enjoy very much, from everything I've read! I'm writing this down on my TBR list. The cover is awesome!
(Linda Luinstra 5:59pm July 25, 2013)
Paranormal is a genre that grows on you. It took me several
decades to switch my mindset to accept the imagination of
shapeshifter authors.
(Alyson Widen 8:48pm July 25, 2013)
I love all those aspects of paranormal romance, as well.
(Janie McGaugh 9:01pm July 25, 2013)
Wow, Congrats on your new book: THE OUTCAST PRINCE. I love
the book cover too. What a hunk and can you imagine being
able to step in and out of a magical mirror and see other
worlds and portals and neat creatures too. Lydia is lucky
that Caspian came along to save her and romance her at the
same time. I would truly love to win and read your book this
summer. Thank You very much. Cecilia CECE
(Cecilia Dunbar Hernandez 10:07pm July 25, 2013)
Paranormal books allow my imagination to branch out and create new possibilities...it's like the thrill a scientist would feel at discovering another dimension. When I'm entrenched in a book, my imagination is wide open and I get a chance to expand my fantasies.
(Donna Holmberg 10:12pm July 25, 2013)
Working for a antique dealer sounds like a perfect job for someone who knows the history of things they touch. Enjoyed your blog.
(Sheila True 10:45pm July 25, 2013)
I love paranormal books because nothing is off the table and the more
imaginative the more fun it is. The places, people, creatures and stories are
so unique and vast that it holds your attention. I have played spot the
creature lol. I've also seen a mushroom ring in the forest and was to
chicken to stand in it lol.
(Stephanie Fredrick 11:44pm July 25, 2013)
I have been intrigued with the paranormal genre since I read Dracula as a teen. Anything that is not "of this world" made life a little more interesting than what was going on in my real life! LOL
(Sherri Williamson 11:59pm July 25, 2013)
I do enjoy escaping to another exciting world for a little bit.
(Maureen Emmons 6:01am July 26, 2013)
I like the escape from the real world.
(Sandy Giden 11:13am July 26, 2013)
I love reading Paranormal Romances!
Congratulations on the new book and thanks for the great giveaway!
(Chelsea Knestrick 3:40pm July 26, 2013)
Enjoy paranormal books. Enjoy antique hunting and think this sounds like a book I'd thoroughly enjoy reading!!
(Rich Cook 5:05pm July 26, 2013)
I just started reading my first paranormal romance about a guy who's half angel. I have read teen paranormal books and mysteries with ghosts in them.
(Michelle Fidler 5:15pm July 26, 2013)
I love reading paranormal romances! The extra abilities of the hero/heroine, whatever they might be, add another element to the story that helps transport me to that place & time. Whether the paranormal aspect is far-fetched or not, these stories allow me to escape the worries of the day and relax. Thanks for writing these types of books.
(Sheri Jesse 5:54pm July 26, 2013)
I love all the otherworldly elements of paranormal romance
books.
(Margay Roberge 7:11pm July 26, 2013)
I absolutely LOVE the paranormal. I don't like really scary books but these are soooo good !!
(Susan King 8:57pm July 26, 2013)
I love paranormals of all kinds!! It's all about the escape and happily ever after. After all, who knows what's just around the corner??
(Martha Lawson 9:18pm July 26, 2013)
I love escaping through paranormal romancaes. They are so much more creative then just a romance. new world is opened up to fuel my imagine.
(Janet Shook 9:39pm July 26, 2013)
I love paranormal romance! It is so intriguing and magical.
(Bonnie H 10:04pm July 26, 2013)
I am always amazed how different authors can take the varied paranormal stories in so many different places; millionaire vampires, firefighter demons, security/bodyguard shifters. I love them all!
(Annetta Sweetko 11:44pm July 26, 2013)
I love reading paranormal because I believe that there is a world out there that exists but we were taught not to believe in. My love for paranormal started with ghost stories and Halloween stories. Thanks for the interview.
(Kai Wong 12:01pm July 27, 2013)
I'm sorry to confess I have never read one of Shona's books. It appears I have been missing something bigtime!!

I adore paranormal romance books. I love being transported to a magical world where almost anything is possible.
(Monica Vargo 11:22am July 27, 2013)
I have never read a paranormal romance book, but would love the opportunity to read your book which sounds so very interesting. Thank you
(C Culp 1:18pm July 27, 2013)
The authors have more freedom in what they write. Their creativity has no
bounds. Plus who doesn't want to read about the impossible and believe that it
can actually be possible.
(Lynn Reynolds 4:22pm July 27, 2013)
I LIKE PNR. THANKS FOR THE GIVEAWAY!
(Shelley Summers 12:40pm July 28, 2013)
I'm going to be on the look out for paranormal creatures when
I'm out & about from now on.
(Mary Preston 6:47am July 28, 2013)
I love reading paranormals and if you add a lot of thrill and
chill I love it even more!!
(Jane Frisch 7:04pm June 29, 2014)
Registered users may leave comments.
Log in or register now!