"A spicy, modern fairy tale!"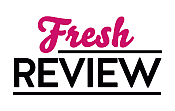 Reviewed by Jennifer Barnhart
Posted August 2, 2013

Caspian Mort has just received the job of a lifetime; catalogue and value the antiques at the infamous Calloway House, or as some refer to it The Mistress Hotel. There are only a few minor problems that stand in his way. He's a fairy changeling with the unique gift of psychometry. Any time he touches an object, he is overwhelmed by it's past.
In Calloway House, Caspian is in danger of drowning in the history of the place. A more delectable problem is Lydia Calloway, the granddaughter of the infamous Calloway's. Lydia is sexy, smart, and more temptation than Caspian can resist. Despite his growing attraction, Caspian can't risk revealing his true identity to Lydia because knowing exactly who he is can be dangerous.
The Fairy Court of Annwyn is in upheaval as the King and Queen vie for power. Their troubles ripple through the human world. Despite never having set foot inside the world of Fairy, Caspian is still bound by its rules and laws. He is in a unique position to help calm those ripples. All he has to do is find a magical portal known as the Mirror which has been lost for five hundred years and return it to Annwyn before he loses his soul and the woman hes come to love.
THE OUTCAST PRINCE by Shona Husk is a charming romance with the perfect amount of sexual tension to give this story a bit of spice. The layering of history throughout the Calloway House and Caspian's unique gift is a refreshing way to tighten the sexual tension between Caspian and Lydia. Husk deftly handles the memories of the house and Caspian's reaction to them and to Lydia.
This is a fun story with a unique world and compelling characters. I breezed through this book, taking less than three hours to read the 288 pages. It was engaging, but I can't wait to see how Ms. Husk's talent develops as she gains more confidence in her writing. I'll be watching for more stories about this world and encourage you to read THE OUTCAST PRINCE by Shona Husk.
SUMMARY
Caspian Mort can feel the history in anything he touches, a gift he inherited from his father, the Crown Prince of Annwyn. Devastated over his ex-wife's infidelity, Caspian has withdrawn from human contact except when working as an antiques dealer.
While assessing the contents of the historic Callaway House he encounters the beautiful Lydia Callaway and senses that her home is haunted by a banished fairy. But what does the dangerous exile want? Unbeknownst to Lydia, she's the owner of the last remaining portal to Annwyn—a mirror hidden somewhere in the house. To keep Lydia safe, Caspian will have to divulge the secrets of his heritage, and risk losing his heart again.
---
What do you think about this review?
Comments
No comments posted.

Registered users may leave comments.
Log in or register now!