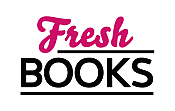 Explore new books in September
Reviews
1 - 20 of 169 ( prev | next )
We Are Not Good People
by Jeff Somers
"Are There Any Good People In the World?"
Posted March 15, 2015

Magic is powered by blood—blood given willingly by those who hang on the fringes of power and blood taken violently from everyone else—and blood magicians have been bleeding the world for centuries, engineering disasters to feed their bloody spells to gain power, gain riches...to live as gods Read more...



The Winter People
by Rebekah L. Purdy
"Magic, Cursed Princes, and a Killer Winter..."
Posted February 15, 2015

Salome has feared winter ever since she nearly drowned in the pond behind her grandparents' house. She's haunted by the voices she heard in the woods that day and the strange monster who pulled her from the pond. Years of therapy and medication hasn't helped, and every time Read more...



The Spiritglass Charade
by Colleen Gleason
"Brilliant, Fabulous, and Absolutely One of My Favorite Series!"
Posted February 15, 2015

Evaline Stoker and Mina Holmes return to solve a mystery that appears far from menacing in Evaline's opinion. Princess Alix has asked Mina and Evaline to investigate Willa Aston, the daughter of a closer personal friend who'd died recently. Willa is convinced she's speaking to her dead Read more...



The Sin Eater's Daughter
by Melinda Salisbury
"Dark and Compelling...a Tale to Read Again and Again"
Posted February 15, 2015

Twylla has only ever known duty. As the daughter of the Sin Eater, she watched her mother eat the sins of the dead, learning the role she would one day have to fill. But she had a larger destiny, one that brings enormous responsibility. A destiny that made her walk Read more...



The Bone Orchard
by Paul Doiron
"Mike Bowditch Returns to Investigate the Shooting of His Mentor and Friend Kathy Frost"
Posted February 15, 2015

Mike Bowditch left the Maine Warden Service. That part of his life is done, but when his mentor Sgt. Kathy Frost is forced to kill a war veteran in an apparent case of "suicide by cop," Mike can't ignore his guilt. Kathy is under investigation for the shooting, but Read more...



Hollywood High: Put Your Diamonds Up
by Ni-Ni Simone, Amir Abrams
"The Catty, Back-stabbing, Frenemies of Hollywood High Return"
Posted January 11, 2015

London Phillips, Rich Montgomery, Heather Cummings, and Spencer Ellington return to vie for the throne of fame, but a media- frenzy, little lies, and rumors might just end the Pampered Princesses' reign as Hollywood High royalty. London is being pressured by her mother to undergo a breast reduction to attain Read more...



Hero Complex
by Margaux Froley
"Long Hidden Secrets Threaten the Small World of Keaton School"
Posted December 29, 2014

Devon Mackintosh hasn't recovered from the death of Hutch, the golden boy of Keaton and her unrequited love. Even solving his murder hasn't helped heal the scars it left on her or on their small school. Then Devon is attacked at a New Year's Eve party and Read more...



The Aftermath
by Jen Alexander
"Exciting, Smart, and Intense New Dystopian Series"
Posted December 29, 2014

Claudia is the leader of a small band of survivors who call Nashville their home. Unrecognizable since the Aftermath, Nashville is desolate, polluted, and home to cannibals, thieves, and a few survivors who can't afford to get attached to each other because no one can be trusted. But Claudia Read more...



Stone Cold Touch
by Jennifer L. Armentrout
"Sizzling Romance, Riveting Storytelling, and a Absolutely Entertaining Read"
Posted December 29, 2014

Being unable to get a wickedly, sexy demon prince off your mind is tough.Being in love with your off-limits, best friend is even harder. Being unable to kiss a boy without stealing his soul is the worst, and Layla Shaw is pretty sure things can't get worse Read more...



Love And Other Unknown Variables
by Shannon Lee Alexander
"Romance in a Life Full of Uncertainty and Unknowns"
Posted December 29, 2014

Since awkwardly touching a tattoo on the back of a girl's neck while in a donut shop, Charlie's world has been more interesting than usual. The girl, Charlotte, wants Charlie's help. He's a student at Brighton School of Mathematics and Science, where her sister is the Read more...



Draconigena
by Steven Spriggs
"Dragons, Magic, and an Epic Battle between Good and Evil"
Posted December 19, 2014

Ian Campbell has never felt comfortable in his own skin let alone around other people. Then comes the recurring dream, a dream where he's surrounded by dragons of every color, dragons who can speak to him, dragons who call him Prince Erus. He can hardly focus on high school Read more...



The Book Of Ivy
by Amy Engel
"Intriguing, Fast-Paced Dystopian of Rebellions, Romance, and Betrayal"
Posted December 17, 2014

Ivy Westfall has known that she must marry Bishop Lattimer for years. Their marriage is supposed to heal the rift in their nation caused fifty years ago when the Westfalls and Lattimers both fought for control after a nuclear war destroyed the United States. She also knows that she must Read more...



The Girl From The Well
by Rin Chupeco
"Terrifying, Intense, and One of my Favorite Novels of the Year!"
Posted December 17, 2014

Okiku has been stranded in this world for centuries. She is a spirit of vengeance, taking the lives of killers and freeing the spirits of murdered children. But there is no peace for her. She drifts through the world, always hunting. Then she meets Tark, a young boy with a Read more...



The Yeti Files #1: Meet the Bigfeet
by Kevin Sherry
"Cryptids, Furry Friends, and a Bigfoot Hunter!"
Posted December 17, 2014

Meet Blizz Richards and his big family. Family of Bigfeet, that is. His family, and creatures like him, have promised to never be seen by the outside world. Blizz and his family are gathering for the Family Reunion, and one Bigfoot hunter will ruin it all if he can get Read more...



Stitching Snow
by R.C. Lewis
"A Beloved Fairy Tale, AI Mining Drones, and Interstellar Travel!"
Posted December 12, 2014

Essie fills her days with coding and repairs for the seven loyal drones that run the local mines on Thanda. She likes it that way. For the most part because sll she wants is to be left alone. When Dane, a handsome young man, crashs near her home, Essie agrees Read more...



Wait For Signs
by Craig Johnson
"A Longmire Short Story Collection to Savor and Keep Close"
Posted October 12, 2014

WAIT FOR SIGNS by Craig Johnson includes twelve Longmire short stories, released for the first time in a single volume. Eleven of the stories were previously released by Johnson on Christmas Eve to his fans—and all reveal a small episode of Walt's life. The final story Read more...



Darkness
by Erin Eveland
"Interactive YA Novel with a Dark, Gritty Atmosphere."
Posted October 8, 2014

DARKNESS by Erin Eveland initially intrigued me because of the interesting blurb and by the fact that it is an interactive novel. Each chapter opens with a QR code that takes you to additional pictures, music, or artwork to enhance the story. I still love this concept of interactive novels Read more...



Unborn
by Amber Lynn Natusch
"A Must Read Urban Fanatasy"
Posted October 6, 2014

Khara has spent centuries trading places with Persephone. For six months, she spends the winter months with Demeter who resents that Khara is not her beloved daughter. For the other six months, she calls the Underworld home, but even Hades, her adoptive guardian, cannot save Khara from the evil that Read more...



The Only Thing to Fear
by Caroline Tung Richmond
"Chilling Alternate History of WWII"
Posted October 6, 2014

What if Hitler had won World War II? In THE ONLY THING TO FEAR, author Caroline Tung Richmond creates a world where not only is that the reality, but Hitler won because he succeeded in developing super soldiers. These genetically-engineered soldiers have been perfected to create a Read more...



How To Build A Girl
by Caitlin Moran
"Sharply Witty and Laugh-Out-Loud Funny, This Is One of the Best Novels I've Read All Year!"
Posted September 18, 2014

After humiliating herself badly on local TV, 14-year- old Johanna Morrigan has no choice but to stop being Johanna Morrigan. She invents Dolly Wilde, a hard drinking, fast-talking, Goth Girl and Lady Sex Adventurer. By sixteen she's smoking, getting drunk, working for a music paper, and dropping Read more...



Jennifer Barnhart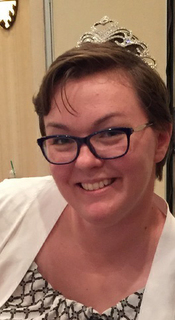 Jen Barnhart received a Bachelor of Science in Professional Writing with a Creative Writing minor from Missouri State University, and also has an associate's degree in culinary arts, which she uses mainly to make cookies for family and friends. When she's not reading, Jen enjoys visiting state parks and watching movies with her family.
Features & Posts
3 comments posted.

Re: Lord Of The Hunt (8:54am January 9, 2014):

I love Shona Husk's Annwyn series. They do contain all the
elements I love when it comes to reading romance; magic,
Happily Ever After, and a sweetness to the relationship that
makes the physical desire even sexier! You really do capture
it all.

Re: Death on the Greasy Grass (12:17pm August 15, 2013):

I am a huge fan of the Spirit Road Mysteries. They are by far one of my favorite series, and I've had the pleasure of reviewing two of them for Fresh Fiction. The realistic characters are truly what bring me back over and over. It will be a series I not only continue to follow but will go back and re-read over and over.

Re: Between (11:44am August 10, 2013):

Loved this article and can't wait to check out your novel Between!