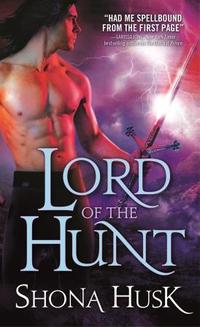 Purchase
Court of Annwyn 2
Sourcebooks Casablanca
January 2014
On Sale: January 7, 2014
Featuring: Taryn; Verden
320 pages
ISBN: 140228019X
EAN: 9781402280191
Kindle: B00F3D8KLK
Paperback / e-Book
Add to Wish List

Their love could destroy a powerful reign and change the mortal world forever
Raised in the mortal world, the fairy Taryn never planned on going back to Annwyn, much less to court. But with the power shift imminent, she is her parents' only hope of securing a pardon from exile and avoiding certain death.
Verden, Lord of the Hunt, swore to serve the King. But as the magic of Annwyn fails and the Prince makes ready to take the throne, Verden knows his days as Hunter are numbered.
When Taryn and Verden meet, their attraction is instant and devastating. Their love could bring down a Queen and change the mortal world forever.
Court of Annwyn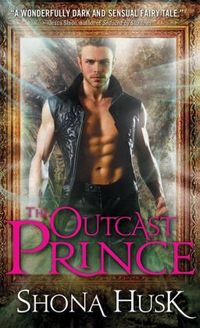 The Outcast Prince
#1.0
Amazon.com | BN.com | | |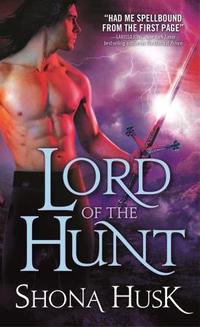 Lord Of The Hunt
#2.0
Amazon.com | BN.com | | |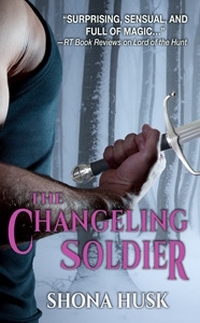 The Changeling Soldier
#2.5
Kindle | BN.com | | |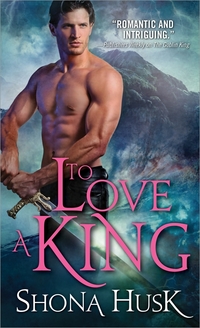 To Love a King
#3.0
Amazon.com | BN.com | | |
Comments
23 comments posted.
Re: Lord Of The Hunt

I agree with you about happy endings. There are couple of authors that I practically refuse to read anymore because I am always torn apart with the hero or heroine dies in the end. Congrats on your new book. I am looking forward to reading it.

[email protected]
(Amy Kincade 12:49pm January 9, 2014)
I am not at all fond of the romances that end badly. If I want
tragedy, I'll grab a tragedy to read. :-)
(Glenda Martillotti 1:12am January 9, 2014)
I'm not one to enjoy a book that ends without a happy ending. I read to get away from it all.
(Bonnie Capuano 4:35am January 9, 2014)
I love Shona Husk's Annwyn series. They do contain all the
elements I love when it comes to reading romance; magic,
Happily Ever After, and a sweetness to the relationship that
makes the physical desire even sexier! You really do capture
it all.
(Jennifer Barnhart 8:54am January 9, 2014)
I loved Romeo and Juliet as well, but then again, I've always been a big fan of the works of Shakespeare. He always wrote with the flair of the dramatic, and the ending was sad, but so appropriate for his writing. I too, prefer to have a love story with a happy ending, or sometimes like a surprise ending, depending on my mood at the time. Your book sounds like it's going to be a real page-turner, and I can't wait to get it in my hands!! I'll have to make sure to have it on my TBR list!! Congratulations on what I'm sure is going to be a big hit with the readers!!
(Peggy Roberson 9:26am January 9, 2014)
Oooh! This sounds great! I love forbidden romance
scenarios. I have to have a happy ending. IF I know there
won't be one, I won't read the book.
(Linda Townsend 10:28am January 9, 2014)
HEAs are a must for me... I want to see the characters get through all the pain and struggles to their happy ending.
(Colleen Conklin 12:03pm January 9, 2014)
i love happy endings to i love seeing them becaome happy
after a hard relationship but they love each other very much
(Denise Smith 2:07pm January 9, 2014)
I love happy endings. Isn't that really what we all really want!
(Denise Austin 2:56pm January 9, 2014)
I love happy endings, especially if they have gone through trials and tribulations to get to their HEA.
(Jean Patton 8:03pm January 9, 2014)
This story sounds great. Thanks for a chance to win your book.
(Linda Hall 8:47pm January 9, 2014)
For me, it's all about the happy ending. I get really upset when I watch/read a romance and then have it end tragically.
(Janie McGaugh 9:32pm January 9, 2014)
If you want a movie with a forbidden love that end well try Wings of Desire but not the American remake that doesn't.
(Tamara Burks 10:05pm January 9, 2014)
I love a HEA ending. When I saw Night of the Living Dead and saw how it ended, I was quite unhappy about that and ended up making my own ending to the Night of the Living Dead. It would not be in film but at least I'm happy with my ending.
(Kai Wong 10:45pm January 9, 2014)
Wow, Congrats on your new book: LORD OF THE HUNT. I love the
book cover too! Yes, I agree that Romeo and Juliet was a
fascinating story and your new book sounds very romantic and
fascinating too! I would love to win and read your book this
New Year in 2014. Thank You very much. Cecilia CECE
(Cecilia Dunbar Hernandez 11:54pm January 9, 2014)
Sounds like a very interesting read with attraction and I also loved Romeo and Juliet. Can't wait to read to find out how the story ends.
(Kathleen Beale 9:04am January 10, 2014)
Thank you for always providing a HEA. If I want tradegy, I'll remain focused constantly on the real world. I do not read to be sad; I read to immerse myself in another world and to find a place where love always wins.
(Michelle Willms 9:47am January 10, 2014)
Happy endings for me!
(Melanie Backus 2:17pm January 10, 2014)
WOULD LOVE TO WIN YOUR NEW BOOK! THANKS FOR THE GIVEAWAY!
(Shelley Summers 3:53pm January 10, 2014)
I do love a HEA!!
(Mary Preston 3:13am January 11, 2014)
I won't read an author if I know they break the unwritten romance rule and there might
NOT be a happy ending. I read romance BECAUSE of the HEA. I want to go on an adventure
and know in then end it will all work out. I won't watch certain movies for the same
reason. I love HEA's and for me they are a MUST!
(Lenna Hendershott 5:54pm January 12, 2014)
Congratulations on the publication of Lord of the Hunt! It sounds like a fascinating book. I love paranormal romance and happy ever after endings.
(Bonnie H 9:11pm January 25, 2014)
I agree with the HE comments. The HE is a big part of why I
read romances.
(Maureen Davidson 6:26pm January 26, 2014)
Registered users may leave comments.
Log in or register now!