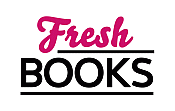 New Year, New Books in January
Katie Reus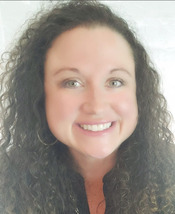 Blogging at Fresh Fiction
Katie Reus | How Tough Does a Heroine Need to be in Paranormal Romance?
August 15, 2012
Thanks so much to the ladies at Fresh Fiction for having me here today! In paranormal romance does a heroine literally have to kick ass Read More...
Katie Reus | Do You Love Paranormal Romance? Share Your Thoughts to Win ALPHA INSTINCT
February 2, 2012
Thank you so much to the folks at Fresh Fiction for letting me blog here today. I love paranormal romance because it's such a Read More...
Katie Reus | What Makes a Man Heroic?
August 16, 2011
There are some authors I'm drawn to because of their smoking hot heroes. Yes, I like the heroines and secondary characters and I need Read More...
Katie Reus | Decisions
February 11, 2011
Thanks so much to everyone at Fresh Fiction for inviting me to blog today! Romantic suspense has been a favorite genre of mine for about Read More...
Pseudonym: Savannah Stuart.

Katie Reus is the New York Times and USA Today bestselling author of the Red Stone Security series, the Moon Shifter series and the Deadly Ops series. She fell in love with romance at a young age thanks to books she pilfered from her mom's stash. Years later she loves reading romance almost as much as she loves writing it. However, she didn't always know she wanted to be a writer. After changing majors many times, she finally graduated summa cum laude with a degree in psychology. Not long after that she discovered a new love. Writing. She now spends her days writing dark paranormal romance and sexy romantic suspense.
Log In to see more information about Katie Reus
Log in or register now!
Series
Moon Shifter | Red Stone Security | Deadly Ops | Retribution | Darkness | Redemption Harbor | O'Connor Family | Crescent Moon | Endgame Trilogy | Sin City SEALs | Ancients Rising | Verona Bay | MacArthur Family Series
Books:
Ancient Guardian, July 2023
Ancients Rising #9
e-Book
Ancient Warrior, April 2023
Ancients Rising #8
e-Book
Ancient Sentinel, February 2023
Ancients Rising #7
e-Book
Ancient Vengeance, December 2022
Ancients Rising #6
Paperback / e-Book / audiobook
Danger Rising, September 2022
Red Stone Security #20
e-Book
Deadly Protector, July 2022
e-Book
Guarding Her, May 2022
Red Stone Security Series Book 18
Paperback / e-Book
Ancient Retribution, March 2022
Ancients Rising #5
e-Book
Ancient Vendetta, January 2022
Ancients Rising #4
e-Book
Silent Protector, October 2021
Verona Bay
Paperback / e-Book
Saving Danger, September 2021
Red Stone Security #17
e-Book
Unintended Target, August 2021
MacArthur Family Series #2
e-Book
Secret Enemy, June 2021
Red Stone Security #16
e-Book
Saving Sienna, May 2021
MacArthur Family Series #3
e-Book
Falling for Irish, March 2021
MacArthur Family Series #1
e-Book
Ancient Enforcer, February 2021
Ancients Rising #3
e-Book / audiobook
Deadly Past, October 2020
Verona Bay #2
e-Book
Ancient Enemy, September 2020
Ancients Rising #2
e-Book
Ancient Protector, July 2020
Ancients Rising #1
Paperback / e-Book
Deadly Surrender, April 2020
Sin City #5
e-Book
Bishop's Endgame, February 2020
Endgame #3
Paperback / e-Book
Bishop's Queen, November 2019
Endgame #2
e-Book
Chosen Mate, November 2019
Crescent Moon Series #9
Paperback / e-Book
Dark Memento, September 2019
Verona Bay
Paperback / e-Book
Bishop's Knight, July 2019
Endgame Trilogy #1
e-Book
Darkness Rising, June 2019
Darkness #9
e-Book
Chasing Vengeance, April 2019
Redemption Harbor #7
e-Book
Jaguar's Mate, February 2019
Crescent Moon #8
e-Book
Covert Games, February 2019
Redemption Harbor #6
e-Book
Hunting Danger, October 2018
Redemption Harbor #5
e-Book
Sentinel of Darkness, October 2018
Darkness #8
e-Book
Wolf's Mate, July 2018
Crescent Moon #7
e-Book
O'Connor Family Series Collection, June 2018
e-Book
Innocent Target, June 2018
Redemption Harbor #4
e-Book
Guardian of Darkness, April 2018
Darkness #7
e-Book
Tempting Danger, December 2017
Retribution #2
e-Book
Mistletoe Me, Baby, November 2017
O'Connor Family #4
e-Book
Resurrection, July 2017
Redemption Harbor
e-Book
A Covert Affair, March 2016
Deadly Ops #5
Paperback / e-Book
Edge of Danger, November 2015
Deadly Ops #4
Paperback / e-Book
Shattered Duty, June 2015
Deadly Ops #3
Hardcover / e-Book
Retribution, May 2015
Retribution #1
e-Book
Chasing Danger, May 2015
Deadly Ops #2.5
e-Book
Beyond the Darkness, March 2015
Darkness #3
e-Book
Danger and Desire, September 2014
e-Book
Taste of Darkness, August 2014
Darkness #2
e-Book
Bound to Danger, August 2014
Deadly Ops #2
Paperback / e-Book
Sinful Seducation, May 2014
Red Stone Security #8
e-Book
Avenger's Heat, February 2014
Moon Shifter #4
Paperback / e-Book
Darkness Awakened, November 2013
Darkness #1
Paperback / e-Book
Targeted, October 2013
Deadly Ops #1
Mass Market Paperback / e-Book
First Surrender, September 2013
The Serafina: Sin City series #1
e-Book
Protecting His Witness, September 2013
Red Stone Security #7
e-Book
Breaking Her Rules, April 2013
Red Stone Security #6
e-Book
Mating Instinct, March 2013
A Moon Shifter Novel
Paperback / e-Book
Tempting the Jaguar, February 2013
e-Book
His To Protect, January 2013
Red Stone Security #5
e-Book
Miami, Mistletoe, and Murder, November 2012
Red Stone Security #4
e-Book
Fatal Deception, October 2012
Red Stone Security #3
e-Book
Primal Possession, September 2012
Moon Shifter #2
Paperback / e-Book
Lover's Instinct, August 2012
Moon Shifter Novella
e-Book
Danger Next Door, June 2012
Red Stone Security #2
e-Book
No One To Trust, March 2012
Red Stone Security #1
e-Book
Alpha Instinct, February 2012
Moon Shifter #1
Paperback / e-Book
Deadly Obsession, August 2011
e-Book
Dangerous Secrets, February 2011
e-Book