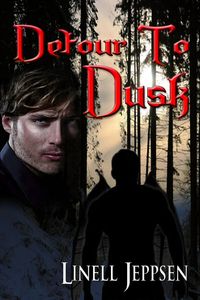 Purchase
World Castle Publishing
July 2012
On Sale: July 8, 2012
Featuring: Raphael Goldhawk; Raul Stannard
240 pages
ISBN: 1938243870
EAN: 9781938243875
Kindle: B008LFIDQE
Paperback / e-Book
Add to Wish List

Paranormal | Romance Paranormal
A ragged band of vampires are cutting a bloody path of destruction from Alaska to Washington State!
As frost turns the leaves gold and paints the high mountain treetops silver, hundreds of hunters arrive in Swan Valley for their annual deer hunt. What they don't know is an outcast band of vampires have arrived, as well. Raphael Goldhawk, king of the high vampire council, has decreed the taking of human life unlawful. Raul Stannard, an ancient enemy of the half-human king, is determined to overthrow the council, even if it means the exposure and eventual annihilation of the vampire race.
Four people, a Ferry County forest ranger (Roger Atley), an Indian spirit- walker (Harley Truefeather), and a young married couple (Brian and Holly Jensen), are about to be caught up in an ancient power struggle, and in a love affair as old as time itself. This novel combines ancient history with modern times, in an epic show-down between good and evil, love and hate.
Grab your camping gear and hold on tight! It's time for DETOUR TO DUSK!
Comments
35 comments posted.
Re: Detour to Dusk

This book sounds fascinating.
(Pam Howell 10:29am April 28, 2013)
Sounds like a good read.
(Sandy Giden 11:12am April 28, 2013)
Sounds original compared to so many of the vamp books out
there. Would love to read!
(Vicki Hancock 11:30am April 28, 2013)
This book has everything in Bram Stoker's Dracula and more. And yes, I have always been fascinated by Dracula's abilities to shift into animals or appearing in mist like form. I would love to read this book.
(Kai Wong 12:11pm April 28, 2013)
sounds instering
(Patricia Wagner 12:25pm April 28, 2013)
Hi everyone! I was out of town visiting family and just got back home- I wanted to thank you for your comments! I wrote this novel over 20 years ago and, honestly, it never occurred to me that my vampires might sparkle, or that vampires might become sex symbols... this is traditional folklore with a twist! No, my vamps don't sleep in coffins, or burn up in the sun but they DO like their blood! LOL!
(Linell Jeppsen 12:50pm April 28, 2013)
I would love to read your book!!
(Jean Benedict 1:18pm April 28, 2013)
sounds like something i would like love vampires love to read
(Denise Smith 1:58pm April 28, 2013)
wow great
(Kent Cook 2:16pm April 28, 2013)
Thank you! You know what- more mature readers (and men, surprisingly) really seem to like this novel. The people in the campground are just like you and me... normal, everyday folks who get caught up in an epic conflict. There is a lot of magic, and spirituality that drive the plot-line but the people are merely human... and sadly, no match for the power and majesty of these ancient beings.
If you have the time- go to my book page and read some of the many 4 and 5 star reviews. Also, check out the art...if you look closely, you can see the wings on Raul's back.
(Linell Jeppsen 2:22pm April 28, 2013)
Wow...I really enjoy Vampire novels and I think that this
looks to be very interesting. I totally like the fact that
it's a past and present sort of book. It's always nice to
know where one's Vampires come from.
I'll have to check this one out for sure :)
Thanks.
(Billie Gaskill 2:31pm April 28, 2013)
Thank you! Like I mentioned earlier, this novel was written over 20 years ago (before Twilight), right after I finished reading most of Anne Rice's books.
There is a more traditional approach going on with Detour that you might find refreshing.

I so appreciate your enthusiastic comments and wish everyone well!
(Linell Jeppsen 3:31pm April 28, 2013)
Vampire novels--each author has a different interpretation and each one spins a
different story. I am looking forward to experiencing your approach. Sounds
interesting.
(Sandra Spilecki 4:42pm April 28, 2013)
Yes- for sure- Actually, although I tease about no sparkles on my vamps, I really did enjoy the Twilight novels... and The Vampire Diaries- and The Brotherhood books!
(Linell Jeppsen 4:50pm April 28, 2013)
Your novel certainly sounds interesting and not your average story which will be welcome.
Hope to win a copy; I pass along my books to friends so it will get a lot of coverage!!!
(Cynthia Blain 4:59pm April 28, 2013)
HI LIN!! I CAN'T GET ENOUGH OF VAMPIRES AND ADDED YOURS TO MY
TBBL
(Linda Bass 5:07pm April 28, 2013)
WOW! Looks like a great read
(Debbie Rudder 5:46pm April 28, 2013)
Sounds great!
(Diane Chenier 5:55pm April 28, 2013)
Thanks so much! I have always loved fantasy and vampires appeal to my darker, mystical side.
I also love to camp, and one of my favorite places to camp out is Swan Lake here in the Northeast mountains of Washington State!
I am gaining a fan base here in my hometown, but some folks are ticked at me because every time they head up to the lake to fish and swim, they feel the need to check the trees for vampires... Mwuhahahahaha!
(Linell Jeppsen 6:00pm April 28, 2013)
love vampire stories
(Cindy Hunt 6:10pm April 28, 2013)
I love vampire tales and am very interested in this read
(Darci Paice 7:11pm April 28, 2013)
Love her writing and have all her books on my Kindle!
(Shirley Hicks 7:20pm April 28, 2013)
I loved this book, Linell is an awesome author of many wonderful books
(Ch'kara SilverWolf 7:32pm April 28, 2013)
Thank you so much! Now I'm all red-LOL!
(Linell Jeppsen 7:41pm April 28, 2013)
I'm not a huge fan of the vampire genre, but I would like to read this.
(Renee Grandinetti 8:57pm April 28, 2013)
I love to read this style book....can't wait!!!
(Bonnie Capuano 9:40pm April 28, 2013)
This books sounds fantastic! I would really love to read Detour to Dusk. I am a huge fan of paranormal and this one sounds different from anything else I have read. Different in a very good way!
(Annetta Sweetko 9:41pm April 28, 2013)
Sorry- I was gone for a while watching Game of Thrones! Talk about your dark fantasy!
Anyway- I really want to thank everyone who stopped by today~ and I would love to introduce you to all of my characters! There is Naomi, in Story Time and, Sara, in The War of Odds. Last, but not least, I hope you have a chance to meet Onio- my quarter/human Sasquatch!
All of my novels can be found on Amazon... and if you're bored and lonely come over to the SS Wordsmyth (a discussion thread in the Meet Our Authors Forum, on Amazon) There are wonderful readers and writers of the paranormal, science fiction and fantasy!
Thanks again! Linell Jeppsen
(Linell Jeppsen 10:32pm April 28, 2013)
This sounds different. My daughter would just love it.
(Kathleen Yohanna 10:39pm April 28, 2013)
Nice to see a story that treats vampires as more predatory species and less
cuddly friends. Interesting premise of early origins and the means taken to
survive. Should be an interesting and intense read.
(Patricia Barraclough 10:45pm April 28, 2013)
Oh, I hope she loves it! Raphael is very cool (IMHO_LOL!)
(Linell Jeppsen 10:52pm April 28, 2013)
sounds like a good read...love me some vampires!!!! thanks for the draw!
(Barbara Studer 11:10pm April 28, 2013)
Twilight novels were good but the Anne Rice series was great. I would love to read your take on the vampire. Sounds good and very interesting.
(Sandra Dickey 11:22pm April 28, 2013)
I'm always looking for a new take on this monster--I rarely tire of them.
(Janet Martin 7:27am April 29, 2013)
Great post, Linell!
(Judith White 6:41pm May 5, 2013)
Registered users may leave comments.
Log in or register now!