Good mornin' to all y'all folks at Fresh Fiction and thank you so much for inviting me back to your site to talk about THE STRAWBERRY HEARTS DINER. I'd always wanted to set a book in a cozy little 50's style diner somewhat like the character Leroy Jethro Gibbs visits in the television show, NCIS. So it was exciting to get the opportunity to get to spend time in the Strawberry Hearts Diner with Jancy, Vicky, Nettie and Emily.
Jancy wasn't planning on being in Pick, Texas any longer than it took for her to visit her grandmother's grave and then drive away. But fate stepped in and she found herself sitting in the Strawberry Hearts Diner parking lot watching her car burning to a crisp. With very little money and a driver's license that was only good for a few more months in her purse, she would've rather had a job somewhere else than the diner. But there she was, taking the HELP WANTED sign out of the window. Things could have been worse but even with room and board plus a salary and tips, she'd have rather been working anywhere else. After all the sweetheart of Pick would be home in a few days and her mother, Vicky, owned the diner. And Emily had been the most popular girl in school while Jancy had been a nobody six years before when she'd lived in Pick for a couple of years.
But in a few short weeks, she finds that friendship is a wonderful thing and then there's Shane, her old crush who is isn't married and actually flirting with her. But I digress, you asked me to talk about the stop five comfort foods served at the diner. Let me see… (mouth watering as I think about all the foods we talked about when I was writing this story), the number one would have to be the strawberry tarts. I even made them to be sure I had Nettie's recipe down just right. Number two would be her hot biscuits. Light and fluffy and steaming hot right out of the oven, they'd make anyone's mouth water. Number three is definitely the hot yeast rolls. There's just something comfortable about the aroma of hot bread filling the whole diner. Number four would be the chicken fried steak—it's not that frozen patty but made from scratch with just the right amount of seasonings in the breading and served up with mashed potatoes and gravy (with one of those hot yeast rolls or a fluffy biscuit on the side). And number five would be the big juicy hamburgers and cheeseburgers brought out in a red plastic basket with steaming hot, right from the hot grease, French fries.
Getting hungry yet? What's your favorite comfort food?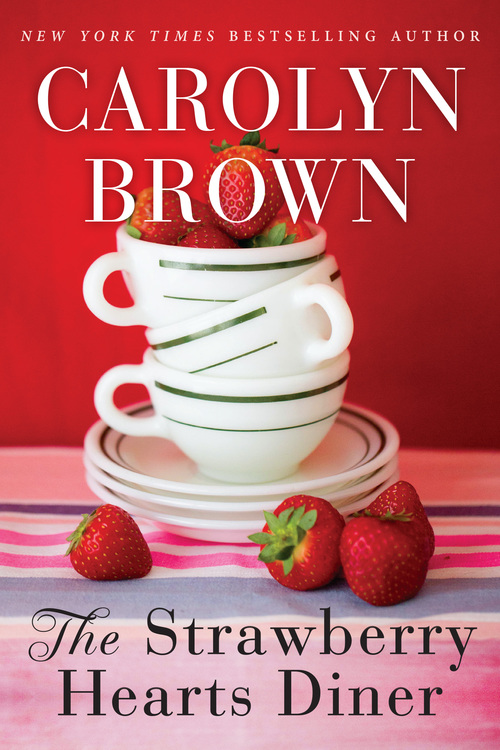 Being broke, unemployed, and stranded back in the tiny town of Pick, Texas, was not part of Jancy Wilson's plan. Yet here she is, watching her car literally go up in smoke—along with her last-ditch hope of staying with her cousin in Louisiana. When Jancy spies a Help Wanted sign hanging in the window of the quaint Strawberry Hearts Diner, the memories of the two years she spent there as a teenager—and the lure of the diner's beloved strawberry tarts—are enough to draw her in and plant her feet…but only temporarily.
Raised by parents who refused to settle anywhere for long, Jancy has never known what it is to have roots. Now that Jancy's swept up by the warmth and character of this quirky little community—and by the pull of an old crush—it's beginning to feel like home. She's making friends and even discovering the sweetness of falling in love. But when the town is threatened, Jancy knows it will take more than its legendary tarts to save it. Can she fight for this little Texas town—knowing she might not stay forever?
Romance Contemporary | Romance Western | Women's Fiction Contemporary [Montlake Romance, On Sale: July 18, 2017, Paperback / e-Book, ISBN: 9781477848760 / ]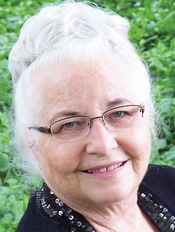 Carolyn Brown is a New York Times, USA Today, and Wall Street Journal bestselling author and a RITA finalist. The Strawberry Hearts Diner is her eighty-fifth published book. Her books include romantic women's fiction, historical romance, contemporary romance, cowboy romance, and country music mass-market paperbacks. She and her husband live in the small town of Davis, Oklahoma, where everyone knows what everyone else is doing—and reads the local newspaper on Wednesdays to see who got caught. They have three grown children and enough grandchildren to keep them young. When she's not writing, Carolyn likes to sit in her gorgeous backyard with her two cats, Chester Fat Boy and Boots Randolph Terminator Outlaw, and watch them protect their territory from all kinds of wicked varmints like crickets, locusts, and spiders.
4 comments posted.