Annetta Sweetko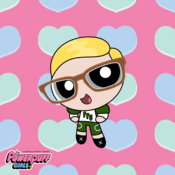 I was born in Texas but have spent more years in Ohio, due to the fact that my soul mate, John was an Ohioan. We've been married 45 years with two children Andrea and John and cats Lil' Buddee, Rumbles and Bella. I own more books than I can count and read almost any genre.
Features & Posts
115 comments posted.

Re: After Sundown (9:30pm March 30, 2020):

Great interview and fantastic book.

Re: Tempest (6:14pm March 25, 2020):

I have a number of comfort reads. A lot of them by Nora Roberts, Jayne
Ann Krentz, especially their older ones, but I have a number of paranormal
authors I love so I have a lot of comforts but open to new.

Re: The Happy Camper (4:47pm March 7, 2020):

I read your Oregon Trails books and loved them, As a kid we did a bit of
camping, but now I am more of a comfort kind of girl. LOL! Good luck with
your new book!

Re: A SEAL Never Quits (6:33pm August 3, 2019):

This sounds good. I love reading military getting back into civilian life but
keeping the lessons learned as they do so.

Re: Protect the Prince (2:58pm July 13, 2019):

Great interview. I haven't had the chance to read this series but it does
sound amazing.

Re: How to Write a Romance (2:54pm July 13, 2019):

Great interview! Love Nicole's hobby answer, I could do that one. :-)

Re: Drakon's Knight (7:27pm July 5, 2019):

I've read a couple of those authors but not all. Thank you for more reads tp
look for.

Re: Moonlight Scandals (4:40pm March 27, 2019):

I was a fan of Gothic and Dorothy Daniel's books and though I got away from this particular genre for awhile, it is good to see some really good reads ready out there. Nice article.

Re: The Whole Package (7:56pm January 23, 2019):

Sounds good and I agree about Marine. Married one almost 44 years ago. LOL!

Re: Tempting Beat (7:26pm June 29, 2018):

Great article.

Re: A Kiss, a Dance & a Diamond (9:05pm April 3, 2018):

Nothing wrong with a mixture. A cowboy can be a CEO so long as he is strong but gentle, and smart enough to know when to stand by his girl and not in front of her, he will be a winner.

Re: Hard Landing (9:33pm December 29, 2017):

Wow ... amazing excerpt. Got this on my 'want list'!

Re: The Christmas Blessing (9:32pm September 24, 2017):

I love the styles and enjoy reading books set in the 40s as my parents were a young couple who started out their lives, and got interrupted by the war. I'm not sure I would have the strength they had to survive and thrive.

Re: The Strawberry Hearts Diner (1:49pm July 24, 2017):

Re: The Attraction of Adeline (9:37am April 15, 2017):

The only one that stuck in my head was Johnny Depp, but maybe someone new would fit better.

Re: Heating It Up (8:31pm March 14, 2017):

I am not one for the cold weather and the Antarctica is not on my bucket list but the book sounds really good. Great way to warm up.

Re: How To Tame A Beast in Seven Days (8:04pm March 11, 2017):

Very nice interview Monique. The book sounds like one I would love to read. Thanks for the heads up.

Re: Into the Whirlwind (2:23pm June 8, 2016):

Good Q&A! Each writer is so different I love hearing how various authors come up with their story lines and characters or if the characters come up with their own stories.

Re: Brotherhood In Death (8:55pm February 6, 2016):

Great feature, Debbie. You hit all the reasons I love this series!

Re: SEAL Wolf in Too Deep (8:51pm February 6, 2016):

I read this book and must say, Allan was very brave in his attempts to help the new wolf. I laughed through a lot of it. Guess all you need is love after all.

Re: Summer on Main Street (8:45pm June 25, 2015):

I sometimes don't have time for a full-length book so a bunch of novellas fit the bill. Add small towns and I am hooked.

Re: Wicked Ride (8:43pm June 25, 2015):

Loved the Dark Protectors and I know this series will be just as amazing with this fantastic start. Good Luck Rebecca!!

Re: Wild Heat (8:42pm April 29, 2015):

Can't wait to get my hands on Wild Heat and Hot Nights sounds really good too.

Re: Force Of Attraction (8:36pm April 29, 2015):

Thanks for adding a part of my review to the end!

Loved the book and even though I have cats I love dogs and am enjoying the touches from their point of view.

Re: One Night of Sin (11:55am August 10, 2014):

I agree with the communication ...if the couple is separated
because of not talking over a problem, I'm sometimes not sure
if I care if they get back together. Also I hate cliffhanger's
... they are OK when setting up the next book but finish this
book completely. Thanks I feel so much better now!

Re: Her Secret, His Surprise (9:53pm July 30, 2014):

Your friends sound great ... you are lucky to have those who
share your "agony and ecstasy" so to speak as well as have a
lot of fun with. Good luck on your new release.

Re: In Still Darkness (9:49pm July 30, 2014):

Oh my ... sounds fantastic.

Re: Vampire Trouble (10:40pm July 12, 2014):

Thanks a lot Sara ... now I have another series to add to my to be bought and read list. The excerpt for VAMPIRE TROUBLE sold me and I can't wait to get my hands on it!!

Re: Jaguar Hunt (7:02pm June 10, 2014):

Thanks for the lesson on seduction. Looks like you covered everything nicely ... in fact I think a number of those on that list will work on a non-shifter as well. Love your books, keep them coming.

Re: Don't Blackmail the Vampire (9:10pm May 2, 2014):

Having a vampire stuck on a cruise, skiing, and heaven forbid as part of a wedding sounds really mean and very, very interesting! Read a number of you books and loved them.

Re: Prince Of Shadows (9:01pm December 12, 2013):

Sounds amazing. Congratulations on the new book. I'm sure the readers will take good care of your "babies".

Re: Unclaimed (8:58pm December 12, 2013):

I love when the hustle and bustle is over and I can sit and relax with an eggnog and cookies and enjoy the decorations. Love your Amoveo series ... it is amazing.

Re: The Best Game (2:41pm December 9, 2013):

Sounds really good!

Re: A Perfect Distraction (7:25pm November 29, 2013):

My birthstone is an Opal. I love them and my husband is pretty good about buying me jewelry with opals ... next on the list is a bracelet. I have the hints out all ready for our 39th anniversary in January.

Re: Black Widow Demon (6:38pm November 29, 2013):

I tend toward reality ... Top Chef, Project Runway ... though I do get irritated if there is a lot of "personality conflicts"; I watch sports mostly football;I love old monster and detective movies (get those of Netflix) and about the only series I watch is NCIS.

Re: Lies that Bind (3:28pm November 21, 2013):

I would like to help out my sisters and brother, take a few trips (Hawaii, Australia and Ireland), make sure my kids (both adults) have a solid bank account and then I would quit my job and follow a dream of being a writer. Thanks for letting me dream a little. By the congrats on the degree, that is something to be very proud of.

Re: Hunter's Moon (3:25pm October 31, 2013):

I have to go with the werewolf (or shifter because they aren't all wolves) but a real close second is the vampire. Your new series sounds fantastic and I might add the cover looks rather yummy. Good luck with it and all the others.

Re: Bare Knuckle (2:50pm October 17, 2013):

I miss all the characters that have grown from the first book... they become real to me ... but I can just reread and have them back. I know it is hard to end a series ... but knowing when to do so is a mark of a good author. I've read a couple of series that got old before they ended. Good luck on the new boys!

Re: Dirty Trick (9:43pm September 25, 2013):

Pumpkin anything, hot cider, snuggling with a good book or hubby if he's available (LOL), and college and pro football. Sadly though where I live all this comes to an end and it's snowy, icy and yucky... but I will enjoy fall while I can. And Dirty Trick sounds like just the thing I need.

Re: Damek's Redemption (8:17pm September 9, 2013):

Choices ... werewolf or vampire ... oh my! A hunky take charge wolf or a hunky take charge vamp. You ask a hard question but I think it depends on the storyline. But ... if they look like your cover I have to go for him! LOL!!

Re: Never Say No to a Caffarelli (10:45am September 3, 2013):

Congratulations on your 50th! For special occasions like this we make something called Chocolate Thunder Cake. It's a German chocolate cake, topped with a layer of sweetened condensed milk, then hot fudge, and whipped topping and crushed Heath bars. Goes very well with just about anything.

Re: Last Chance Reunion (4:34pm August 23, 2013):

I loved your list and especially 1 and 3... the first just because and 3 because I certainly believe in love at first sight. I love to read romance with suspense ... have to add just the right touch of danger to spice up a good romance and make it better.

Re: Date with Destiny (7:35am August 5, 2013):

I like to read books about people overcoming adversity to become better people. It's hard to pick one character because I read so much but Eve from J.D. Robb's In Death books fit the bill for me. Her terrifying childhood could have lead her down a different path but instead she became a cop ... to serve and protect.

Re: A Father For Her Triplets (7:26am August 5, 2013):

Congratulations on the weight loss. I have found that if you aren't in you twenties it is harder than it should be. One of my goals (besides losing weight too) is to not put off doing things that need to be done. It's a lot easier to do one load of laundry a day than ruin my weekend with 10!

Re: Tall, Dark, And Vampire (11:01pm August 3, 2013):

I love the no diet part, but then I would have to lose a few pounds before I get turned to be perfect. LOL! Then of course I would hope to find my bloodmate so I won't lose the sun! Vampires certainly have an intriguing life with a lot of possibilities.

Re: Jaguar Fever (10:58pm August 3, 2013):

Love shapeshifters! Who could turn down a dance at that club and with that man! I have a very strong feeling that more than dancing is on their minds.

Re: Second Ride Cowboy (8:57am July 28, 2013):

I love second chances. My grandparents divorced (my Dad was in his late teens), married others only to divorce them and remarry each other. I asked my grandmother why she married grandpa twice and she said simply "Because I realized I loved him." Guess that says it all.

Re: A Spy to Die For (8:47am July 28, 2013):

Sounds like an amazing read. Nothing like opposites who have the same goal but just don't know it.

Re: The Outcast Prince (11:44pm July 26, 2013):

I am always amazed how different authors can take the varied paranormal stories in so many different places; millionaire vampires, firefighter demons, security/bodyguard shifters. I love them all!

Re: Rugged Hearts (11:34pm July 24, 2013):

My husband ... he sees me more clearly than I do myself. No matter how down I get he's there to pick me up or kick me in the backside (and he always knows which will work best). He believes in me and loves me ... which sometimes is all I need to know.

Re: Reckless (11:30pm July 24, 2013):

I'm showing my age but I loved the movie Hooper with Burt Reynolds about stuntmen. Those guys (and gals) are amazing and have to be a little crazy (LOL). I've never been a chic flick girl, give me something that blows up, jumps out of a plane that might explode or dives onto a moving train and I am happy, happy, happy. Reckless sounds just like one of those movies.

Re: Moonlight (11:25pm July 24, 2013):

I am a fan of both. Depending on my mood I might want suave millionaire vamp or rough and ready shifter. Your new book sounds fantastic ... nothing like different shifters to make a paranormal just a little more complex and sexy!

Re: Winning a Bride (3:53pm July 5, 2013):

I don't mind novella's. I know it's hard for writer's to write enough novels to please all us readers, so a little reminder or taste of what is going on in a favorite series or heroine (or hero) keeps that author on my to find list. It might also get me to buy the author's other books if I like the little taste. The longer the novella of course the better.

Re: Wish You Were Here (8:52pm July 2, 2013):

I have always been a reader, so long as it wasn't for a school assignment. As a teen I was introduced to gothic romances or as my husband calls them ... the women running on the cover... now I am very eclectic. I always took my children to the library letting them pick out books and spending reading time, especially in the summer, together. I always have a book in my hand and they are the same. My husband promises that when my time comes ... he'll slip a couple of my favorites in with me to read on the way.

Re: Masters of The Cats: Collaring The Saber-Tooth (8:35pm July 2, 2013):

We've been invited some old friends home. It's in the country with a pool (if the rain holds off). I love the camaraderie of old friends we haven't seen for awhile and making new ones over barbecue, good food and drinks in a relaxed atmosphere. Good luck with your book... Surrender Your Independence sounds so good!

Re: Prince of Secrets (8:26pm July 2, 2013):

I have about a half dozen craft projects half way done at any given time. I always start gifts for others way ahead of time (Christmas starts in July for me)but I get them done in time. With those, work and reading ... how I have time for family is beyond me. (But I've had no complaints because the work would just have to go if they did. LOL.)

Re: Exposed (11:27am June 26, 2013):

I loved the original CSI and NCIS, I even loved Quincy (showing my age I guess). Cases in a book or TV drama are always solved by the end and I always think "too bad it isn't that way in the real world." Love your books and hope you have many more years of success!!

Re: All Out of Love (11:20am June 26, 2013):

This was a fun post. I got a mixed bag but did manage to get 2 Ds and 2 Fs. (Darn that sounds like my very old report cards. LOL) So it looks like Lori and Jane Graves are ahead in my likes.

Re: One Night (11:08am June 23, 2013):

A friend asked me to double date with her and the guy she hoped would be her new boyfriend and his buddy. I was reluctant but owed her a favor. Six months later I was married to the buddy and ... well I guess I still owe her a bigger favor 38 years later.

Re: The Guardian's Witch (9:59pm June 22, 2013):

The seven belief's are things that everyone should be living by. I guess there should be a little witch in all of us.

Re: The Loner (9:54pm June 22, 2013):

PTSD is a real and in this day and age it needs to be brought out in anyway it can be. Thank you from an aunt of a Army solder who survived being shot in Afghanistan.

Re: One Night With A Rake (3:37pm June 22, 2013):

I have a cat who tells me when it is bedtime. If I am hanging around too long she will sit and star at me until I feel those eyes then after I get up, she hops into my chair curls up and quickly falls asleep. Pets know exactly how to make us do what we should do!

Re: Just One Kiss (8:50pm June 16, 2013):

I would take a couple of trips that I have always dreamed of, Australia is one of them, and save the rest for retirement.

Re: He Belongs to Me (8:46pm June 16, 2013):

I married my husband after knowing each other for six months. There were a LOT of things we had to learn. One thing we figured out quickly is I am not a morning person, he is...so he cooks breakfast for himself... and for me on weekends. I learned to cook what he likes and he suffered with things I like. We just celebrated 38 years ... and we are still working things out and I guess ... Lord willing... we will for a good many more.

Re: Flirting with Disaster (5:45pm June 9, 2013):

I found the "hero" from a couple of books I read that I did not consider real ... they didn't listen, were right all the time and just didn't seem to really care. It isn't perfection that makes a hero it's the willingness to take what you have been given (speech impediment, less than perfect looks, what ever)and give back more than you thought you could. All because that person means the world to you! I would love to read this book. Loved the other ones.

Re: The Begonia Bribe (9:40am May 24, 2013):

Writer's brain sounds a lot like mother's brain. There is no known cure but no cure is necessary. It gets better eventually or at least more ignored by friends and family as time goes by. They will start to speak, see the glazed look in your eyes and shaking their heads walk away. I'm not a real fan of children beauty pageants but your book sound really interesting.

Re: The Summer I Became A Nerd (10:07pm May 23, 2013):

I have a couple of things I go crazy over ... books, there are certain authors I have to have to books from and actually have a list of I won't miss one and the other is video games ... either my DS (which my son got me started on) or PC games... the puzzle and search and find kind.

Re: Undone (5:14pm May 16, 2013):

I agree with all four of your points. He can be scarred up and scary looking but if he's protective, loyal, generous and can laugh and make you laugh that is all you need. I just finished Untouched and I will say I love love love your series and will be looking for them all.

Re: Changing Lanes (5:56pm May 15, 2013):

I wouldn't change anything major. A few little things that don't really matter ... probably have gone to college and really followed my dream career but I wouldn't change the happy life I have. A fabulous husband of 38 years and together we raised two great children. Those are things that matter.

Re: Voodoo For Two (5:52pm May 15, 2013):

I love to hear Bayou people talk and want to go down for Mardi Gras some day. It's such a magical area and with the swamps ... scary. Cajun Magic sounds like a fantastic series.

Re: The Practice Proposal (4:12pm May 11, 2013):

I was going to say something along the lines of football quarterbacks but one look at the pictures of your guy ... I changed my mind. He will do very nickely. Now with that image in my mind I certainly want to read your book. (And the bracelet looks nice, too.)

Re: Angora Alibi (4:07pm May 11, 2013):

I admit I am the picture taker in my family. I think it's because I really don't see myself as the camera does and I don't want to be forced to see the truth(a mirror can be ignored because it's only a brief look, without my glasses. LOL)I am not a grandmother though I do hope that someday I will have that pleasure and take lots of pictures. I can't knit but I do crochet a mean afghan. Your series is not one I have read but it sounds like one that I would like to read.

Re: A Highland Werewolf Wedding (8:08am May 9, 2013):

Sorry meant protective shifters ... too early for me. LOL

Re: A Highland Werewolf Wedding (8:08am May 9, 2013):

Highlanders in kilts + protectove shifters + laughter = perfect book! Sounds like a winner to me.

Re: Ours To Love (7:59am May 9, 2013):

This books sounds fantastic. And the slow build up of trust is fine with me. I think it adds to the storyline, builds the characters. I have read a number of your books and found them amazing and they are ones I read again and again.(That's a sign of a great book in my world)

Re: With a Vengeance (9:50am May 4, 2013):

My husband of 38 years is my best friend. We only dated 6 months before we were married, but even then I could go to him with anything and he the same. I really enjoy reading about couples who go from friends to lovers and more. With a Vengeance sounds fantastic.

Re: Father By Choice (1:17pm April 30, 2013):

I enjoy kids in books if the setting is right... especially the ones that try to find a spouse for their single parent. I think having a family atmosphere adds a touch of reality. I know a number of families that are blended and I love when they claim each child whether theirs by birth or by the heart. One friend said "how could I not love that little girl, she's a part of the woman I love."

Re: The Seven-Day Target (1:11pm April 30, 2013):

I love romance, I love mystery so reading a romantic suspense novel is the perfect blend for me. I love any book with romance and action even the touch of evil danger is good.

Re: Detour to Dusk (9:41pm April 28, 2013):

This books sounds fantastic! I would really love to read Detour to Dusk. I am a huge fan of paranormal and this one sounds different from anything else I have read. Different in a very good way!

Re: A Man for All Seasons (8:47am April 19, 2013):

Not really superstitions but I do believe in angels or a presence of those who loved us and are no longer alive. My father was in a bad car accident a few years ago and he said he felt the presence of my Mom and his second wife, both deceased, standing over his shoulder that kept him going until help arrived. And the first person to stop and help was a jogger who never ran that way before but had a feeling that she should do so... she was a trauma nurse.

Re: Speak No Evil (2:57pm April 17, 2013):

I met my husband when he was stationed in Parris Island. Loved it down there, probably because of that. Any book set there has to be good!

Re: Flirting Under A Full Moon (6:04pm April 11, 2013):

If your cut scene is this good then the remaining scenes must be fantastic! I would love to find out!!

Re: What She Wants (8:40am April 7, 2013):

Men are often clueless after 38 years of marriage I still have to remind my hubby what my favorite color and flower is. But it has been fun training him.

Re: Last Chance Book Club (8:37am April 7, 2013):

I grew up with a Mom who loved her St. Louis Cardinals, so in her memory (she died at 64 to Alzheimers) I have to say I'm prejudice toward ball players. As a kid, I use to make her mad by rooting for the other team, but secretly for hers. I would love to see how Savannah and Dash work out their differences. Sounds very interesting and fun!

Re: Darius (1:08pm April 4, 2013):

If I can't ignore them ... which usually doesn't work ... I get somewhere quiet and try to think everything through. If I can't come up with a game plan that way I do try to talk over the problem with a friend. If none of that works I find a good book ... and read!

Re: Sinner's Heart (8:33pm April 3, 2013):

I prefer to read as I find them. If they are well written you don't necessarily need the other books for background because the author will give you enough to go with. Then if I like the book I will buy the rest of them and read in order. I could never wait for all of the books to come out because I would go crazy waiting or worse (for the author) move on to something else. I love historical paranormals because they combine everything I love in one ... history and hunks.

Re: Revenge On Route 66 (8:58am March 30, 2013):

I was honored to learn I shared a birthday with the late Helen Hayes and one of my favorite football players Brett Favre. After checking with the list I found the Count from Sesame Street and I are one day off and Warrick Brown from CSI:Las Vegas share a birthday. (Might want to watch the show now. LOL)

Re: Identity Crisis (6:01pm March 28, 2013):

I have little knowledge of artwork, but I love to go to museums and look. I try to imagine the world these artists lived in as well as those they captured in paint or clay or stone. Forgeries? I would never be able to tell the difference and can never imagine how anyone would be able to tell the differnece ... especially if the artists are willing to sign forgeries. Lazy or cunning artists??

Re: A Shot Of Sultry (5:56pm March 28, 2013):

A rose bush to plant in our front yard. I had mentioned that I always wanted one, forgot about it and a couple of years ago I came home to a little bush in the yard. I had forgotten but he hadn't. Everytime they bloom I think of the man I married 38 years ago.

Re: The Forsaken (2:46pm March 24, 2013):

I haven't had such an experience but my husband did. When his mother was very ill and in the hospital he was in the waiting room and he swore he heard a voice telling she wanted to see him, he looked up to thank the nurse but no one was there. He hurried into her room. She opened her eyes just a little and said, "It's time. They are ready to take me home." She squeezed his hand closed her eyes and went to sleep, then she was gone. He is sure an angel was there so he could say goodbye. Yes there are angels all around us, we just have to believe.

Re: Nickeled-And-Dimed To Death (10:27am March 23, 2013):

Second chances are good! Especially if it's an author who is giving her readers what they want ... more to read. Keep writing and we'll keep reading!

Re: Lord of the Keep (10:24am March 23, 2013):

A cover of a book will grab me but after reading the blurb in the back, if that doesn't intrigue me I put it back. The covers on your books were interesting (to say the least :) but the words have me. I would love to read any one of them.

Re: Shadows And Strongholds (10:32am March 22, 2013):

The one place I've visited that I felt a presence is by the ocean. The beauty and the peace lift me up and of course it brings to mind the past ... of tall ships sailing to new worlds and adventure... I would love to have sailed.

Re: When She Was Gone (9:01pm March 20, 2013):

It may sound trite but home is where the heart is. I've moved to more houses than I can count at this point but they were my "home" when the family and pets were there. When it was sold we moved on taking what is important with us. I will some day settle down (though that would probably mean I'm grownup) and that house will be in the quiet country with a large library, a fireplace and my family and pets. That's all I need.

Re: Falling Into Paradise (4:53pm March 18, 2013):

I've met a few bad boys in my day and have found that beneath the bad boy is a very good man. They are the ones that will stop at nothing to protect those they love and they love deeply ... and are usually the biggest suckers for babies, puppies and kittens. So usually the true "bad" boy doesn't need to change they are good as they are!

Re: Trouble In The Tarot (9:12am March 17, 2013):

There is absolutely nothing wrong with humor and romance in a mystery. The characters have to be able to laugh and love to be well rounded. Sometimes a cozy mystery is just the ticket to escape the reall world. Something everyone needs once in awhile.

Re: Her Knight's Quest (12:47pm March 15, 2013):

I love to see secondary characters get their own books because it seems to mean that in the first book their presence was strong enough to catch attention. I'm sure the author is thrilled when readers ask for the characters to get their own book (as I have done a number of times) because that means they are on the right path with the stories!

Re: A SEAL's Surrender (8:07pm March 13, 2013):

There is nothing sexier than a tough guy melting over and kitten or puppy and getting caught. I always love the touches of tenderness that are so unexpected in a story. They add a roundness to a "Hero" personality and who can resist a man who loves animals.

Re: Out Of Circulation (11:40am March 10, 2013):

Cozy mysteries are great. And anything with a cat (I have two) is even better.

Re: A Risk Worth Taking (11:36am March 10, 2013):

It really depends on my mood. If my world is great I like to read about the rich and famous, because it doesn't bother me that I'm not in that world. If things are bad I want people just like me to read about. That way I know I'm not alone.

Re: Stranger on Raven's Ridge (11:27am March 10, 2013):

Never thought of myself as being a part of the Wizard of Oz characters. Right now I have a dream but am being the cowardly Lion. Maybe I will someday be the believer Dorothy was. Loved the Wizard of Oz! Congrats on you being brave and letting all of us enjoy that bravery!

Re: The Turncoat (8:45pm March 6, 2013):

I have read a couple of books with such a major conflict and found they are amazing read. There is nothing stronger than two people fighting for what they believe as they fight the attraction they have for the enemy. Love them!

Re: The Marriage Bargain (7:29pm March 5, 2013):

I love to read. I read to be taken away from the trials or monotony of every day life. If that means reading a "category" romance then give me one!

Re: The Survivor (7:20pm March 5, 2013):

I think everyone should watch out for each other. Not to be nosey but if you see people hanging around where they've no reason to be, or a strange car or van driving up and down your street make it known in a safe way that people are watching out for their neighbors. I think people tend to mind their own business a little too much because they don't want to be embarassed by calling the police on someone's brother or son's friends because they've never seen them around before. I'd rather be embaraseed then realize my neighbor was robbed and I did nothing.

Re: Into the Spotlight (3:30pm March 3, 2013):

Hubby and I have gone to Vegas a couple of times. I'm not a gambler so that didn't appeal...I did love the shows and bright lights and the scenery when we went out of the Strip. It sure didn't compare to Viva Las Vegas with Elvis Presley, (though we did see him there, quite a few times and a couple of them actually sounded like him.)By the way loved Into the Spotlight!!

Re: Wait Until Dark (12:27pm February 28, 2013):

Great background of your books. Sounds like a great read. Nothing wrong with a couple of strong people being strong together.

Re: Hot Ticket (12:23pm February 28, 2013):

A good friend is someone who knows you really well and STILL stands by you. I believe to have a best friend you must be one. You don't have to ask twice nor would you have to be asked twice for anything your friend needs.

Re: The Eldritch Conspiracy (2:32pm February 12, 2013):

I am usually disappointed. When I read, most of the time I don't pay much attention to the authors descriptions for the characters, I usually apply my own likes. So unless I am really lucky the on screen and my imagination rarely concide. There is also the problem of how much of the book is used and how much is abused for the sake of dramatic effects. I prefer to keep reading.

Re: Undercover Wolf (2:28pm January 22, 2013):

Just reviewed Undercover Wolf for Fresh Fiction and I loved it. Now I'm looking for the other Alpha Force books.

Re: Fall Into You (4:41pm January 21, 2013):

If I find a book interesting after finishing it I will buy all the ones before it and play catch up. So long as the original book is a stand alone, it works out OK but if there is too much missing and I get lost the author has lost a number of sales. I've put a number of authors on my to read list because of a single book that hooked me in.

Re: A Taste Of Ice (5:03pm January 2, 2013):

My favorite type of settings are those that are fictional but have a real feel to them. That way my imagination can take off without feeling guilty that I am not doing justice to a real place.

Re: The Ravenous Dead (4:59pm January 2, 2013):

I am thankful for my family, my co-workers and the writers who take us away from the things that could beat us down with their realistic and not so realistic stories.

Re: The Wrangler (3:42pm July 24, 2012):

The Last Cowboy sounds great. Everyone always wonders if it's nurture or nature that makes a person who they are and in this book Griff seems to have found the truth.

Re: Whisper of Warning (3:25pm January 25, 2009):

My TBR pile is beginning to go down ... only about 20 books to go, so I NEED to win this contest!

Re: Dawnkeepers (11:03am January 23, 2009):

I was looking for a new author and I think I found her! Dawnkeepers sounds like what I am looking for.