With the release of J.R. Ward's new book – THE VIPER – I thought I'd reflect on the Black Dagger Brotherhood series and the newer prison spinoff series. These are my insights into J.R. Ward (The Wharden) and her Black Dagger Brotherhood books and they may not align with others' impressions but that's what reading fiction does for readers. They can see things the way they want using the author's words as a kicking-off point.
There is a race of vampires, who live among humans mostly in Caldwell, New Jersey. The race was made by the Scribe Virgin (SV) – who is a whole other story – but she has a brother the Omega, who is the opposite of her, jealous, petty and evil. Though, to be honest, there are times in the BDB series you wondered about the SV. She made the vampires and then had to come up with the Black Dagger Brotherhood to protect her race from the "Lessers" which was her brother's attempt at creating a race. The lessers are soulless humans who prey on vampires of all ages and strangely smell like baby powder.
The brothers – Wrath, Tohrment, Vishous, Phury, Rhage, Zadist, Butch, Quinn, and John Matthew (who is also another story) have an interesting way of life with off-the-wall humor and a love for fighting and doing their duty to the King and each other. The Blind King is Wrath – who was suffering from bad eyesight that he fully loses later in the series and the brotherhood would do anything for their king - but let him fight anymore.
Now to the prison series. There is a brotherhood-wise disdain for some of their kind. Most especially those who consider themselves above all others and have standards that most cannot meet – the Glymera. It is this aristocratic attitude of the social higher-ups that have been, for hundreds of years, getting rid of those they consider a "problem" - and the problem could be simply mismatched eyes - by sending them to a prison that was unknown to the King or the Brotherhood until recently. Many of the prisoners were falsely accused of a crime and sent to their almost certain death or bare survival. In the prison series, we are introduced to a very dark world, ruled by evil, forced labor of drug manufacturing that keeps that world going, and a feeling that all is lost, but for a few strong souls.
The Jackal, The Wolf and the next in the series The Viper, which I was lucky enough to receive for review are the Prison series thus far. Ms. Ward adds a touch more mystical and miracles to the storyline. Not that there wasn't before but now she added wolvens (men who become wolves) and in this latest offering a viper (I'll leave that to your imagination) falls into the mix.
Readers are introduced to new characters, not all are prisoners but those who have been affected by that one-sided legal system. We get to live their lives with them and feel their pain. While you are getting to know these new members of this world, the BDB guys are trying to find the prison and free those unjustly serving time, while doing what they must for their daily lives.
As a fan of the original BDB, I found the Prison series to be just as amazing. The characters are not always exactly lovable, but then, neither were the BDB until you got their story and they watch as they found their mates. That is exactly what readers have found with the Prison series - strong characters, survivors who have been done wrong, who are surviving as best they can, and, of course, who might not be exactly proper in their other world. In the case of the heroine of The Viper - going beyond her pain to help others as a nurse, as she does the hero of this book.
Though not exactly the traditional vampire series author J.R. Ward has come up with characters that readers want to see get rewarded for the damage done to them for no reason than someone else didn't like them, wanted what they had - or in the case of the hero of The Viper - wanted to use him and in the case of the heroine wanted to be rid of her and did so in a horrifically evil way.
Not for those seeking lighthearted paranormal, but if you want down and dirty then you need to get your hands on The Black Dagger Brotherhood and Prison series by a storyteller that will keep you on your toes.
Annetta Sweetko is a reviewer at Fresh Fiction. You can find more of her articles and reviews here.
Black Dagger Brotherhood Prison Camp # 3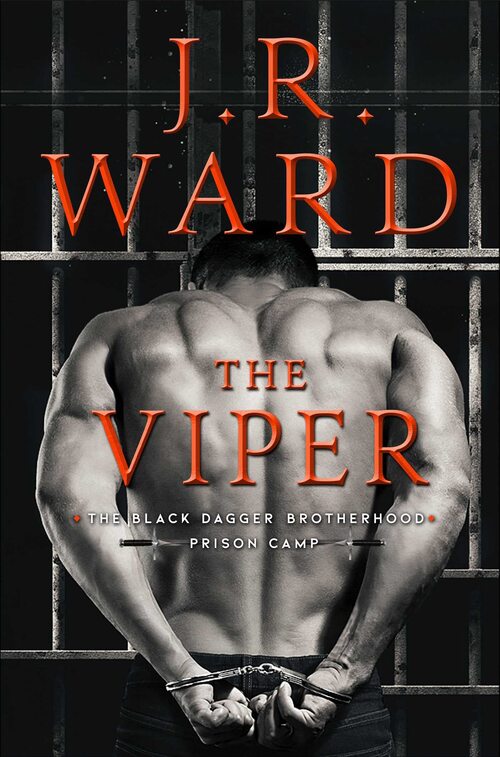 Framed for the grisly murder of his shellan, Kane is condemned to the notorious prison camp—unaware of the dark truth behind his arranged mating. Centuries later, when he is horribly burned while attempting to save others, he prays he'll finally be reunited in the Fade with his mate…not knowing what revelations await him.
Nadya is a self-taught nurse who does what she can to ease the suffering of the prisoners. When Kane comes under her care, she cannot help but empathize with his condition for very personal reasons—and as the guards take him away one last time, she fears he is facing a terrible death.
After a daring rescue, Kane is offered a treatment that will change his very nature. Choosing life, for the time being, he goes back for the female who took such good care of him—but his duty to Nadya sets him on a collision course with his own past. When long-buried secrets are exposed, his self-destruction is inevitable…unless true love can save his soul.
Romance Paranormal | Fantasy Urban [Gallery Books, On Sale: September 20, 2022, Hardcover / e-Book, ISBN: 9781982179908 / eISBN: 9781982179908]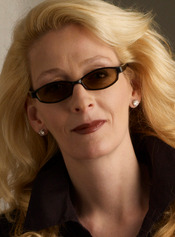 J.R. Ward is the author of over twenty novels, including those in her #1 New York Times and USA Today bestselling series, The Black Dagger Brotherhood. There are more than 15 million copies of Ward's novels in print worldwide and they have been published in 25 different countries around the world. After graduating from law school, Ward began working in healthcare in Boston and spent many years as Chief of Staff of one of the premier academic medical centers in the nation. She lives in the south with her incredibly supportive husband and her beloved golden retriever. Writing has always been her passion and her idea of heaven is a whole day of nothing but her computer, her dog and her coffee pot.
No comments posted.