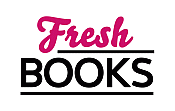 December's Must-Reads: Top Books to Close Out the Year with a Bang
J.R. Ward

Photo Credit: Jan Cobb

Blogging at Fresh Fiction
These Are Not Your Everyday Vampires by Annetta Sweetko
September 20, 2022
With the release of J.R. Ward's new book – Read More...
Sandi Shlhanek | The Survey Says Part Two
November 29, 2009
Welcome to the survey says part two! This week I want to know do you have a genre preference? If you do does that mean Read More...
Pseudonym for Jessica Bird.
Pseudonym: Jessica Ward.

J.R. Ward is the author of over twenty novels, including those in her #1 New York Times and USA Today bestselling series, The Black Dagger Brotherhood. There are more than 15 million copies of Ward's novels in print worldwide and they have been published in 25 different countries around the world. After graduating from law school, Ward began working in healthcare in Boston and spent many years as Chief of Staff of one of the premier academic medical centers in the nation. She lives in the south with her incredibly supportive husband and her beloved golden retriever. Writing has always been her passion and her idea of heaven is a whole day of nothing but her computer, her dog and her coffee pot.
Log In to see more information about J.R. Ward
Log in or register now!
Series
Black Dagger Brotherhood | Fallen Angels | Black Dagger Legacy | Bourbon Kings | Firefighters - J.R. Ward | Black Dagger Brotherhood: Prison Camp | Lair of the Wolven
Books:
The Beloved, April 2024
Hardcover
Mine, February 2024
Mass Market Paperback
Lassiter, November 2023
Mass Market Paperback / e-Book
Darius, September 2023
The Black Dagger Brotherhood
Hardcover / e-Book / audiobook
The Viper, September 2023
Mass Market Paperback / e-Book (reprint)
Forever, April 2023
Lair of the Wolven
Mass Market Paperback / e-Book / audiobook
Lassiter, April 2023
Black Dagger Brotherhood #21
Hardcover / e-Book / audiobook
Lover Arisen, October 2022
Black Dagger Brotherhood #20
Mass Market Paperback / e-Book (reprint)
The Viper, September 2022
Black Dagger Brotherhood Prison Camp # 3
Hardcover / e-Book / audiobook
Darius, July 2022
Black Dagger Brotherhood
Audio / e-Book / audiobook
The Wolf, April 2022
Black Dagger Brotherhood: Prison Camp #2
Mass Market Paperback / e-Book (reprint)
Lover Arisen, April 2022
Black Dagger Brotherhood #20
Hardcover / e-Book / audiobook
The Wolf, November 2021
Black Dagger Brotherhood: Prison Camp #2
Hardcover / e-Book / audiobook
Lover Unveiled, October 2021
Black Dagger Brotherhood #19
Mass Market Paperback / e-Book (reprint)
Claimed, August 2021
Lair of the Wolven #1
Mass Market Paperback / e-Book / audiobook
Lover Unveiled, April 2021
Black Dagger Brotherhood #19
Hardcover / e-Book / audiobook
The Jackal, March 2021
Black Dagger Brotherhood: Prison Camp #1
Mass Market Paperback / e-Book
A Warm Heart in Winter, December 2020
Black Dagger Brotherhood World
Mass Market Paperback / e-Book
The Jackal, August 2020
Black Dagger Brotherhood: Prison Camp #1
Hardcover / e-Book
Prisoner of Night, July 2020
Mass Market Paperback / e-Book (reprint)
The Sinner, April 2020
Black Dagger Brotherhood #18
Hardcover / e-Book
Blood Truth, March 2020
Black Dagger Legacy #4
Mass Market Paperback / e-Book (reprint)
Where Winter Finds You, December 2019
Black Dagger Brotherhood #19
Mass Market Paperback / e-Book
The Savior, October 2019
Black Dagger Brotherhood #17
Mass Market Paperback / e-Book (reprint)
Blood Truth, August 2019
Black Dagger Legacy #4
Hardcover / e-Book
The Wedding from Hell Bind-up, May 2019
e-Book
The Savior, April 2019
Black Dagger Brotherhood #17
Hardcover / e-Book
Prisoner of Night, January 2019
Black Dagger Brotherhood
e-Book
The Thief, November 2018
Black Dagger Brotherhood #16
Mass Market Paperback / e-Book (reprint)
Consumed, October 2018
Firefighters #1
Hardcover / e-Book
Blood Fury, June 2018
Black Dagger Legacy #3
Mass Market Paperback / e-Book (reprint)
The Thief, April 2018
Black Dagger Brotherhood #16
Hardcover / e-Book
Blood Fury, January 2018
Black Dagger Legacy
Hardcover / e-Book
The Chosen, October 2017
Mass Market Paperback / e-Book (reprint)
Devil's Cut, August 2017
Bourbon Kings #3
Hardcover / e-Book
The Angels' Share, July 2017
Bourbon Kings #2
Mass Market Paperback / e-Book (reprint)
The Chosen, April 2017
Black Dagger Brotherhood #15
Hardcover / e-Book
Blood Vow, December 2016
Black Dagger Legacy #2
Hardcover / e-Book
The Beast, November 2016
Black Dagger Brotherhood #14
Mass Market Paperback / e-Book (reprint)
Father Mine, October 2016
e-Book
The Angels' Share, August 2016
Bourbon Kings #2
Hardcover / e-Book
The Bourbon Kings, July 2016
Mass Market Paperback
The Beast, April 2016
Black Dagger Brotherhood #14
Hardcover / e-Book
Blood Kiss, December 2015
Black Dagger Legacy #1
Paperback / e-Book
The Bourbon Kings, August 2015
Bourbon Kings #1
Hardcover / e-Book
The Shadows, March 2015
Black Dagger Brotherhood #13
Hardcover / e-Book
The King, April 2014
Hardcover / e-Book
The King, April 2014
Black Dagger Brotherhood, #12
Hardcover / e-Book
Possession, October 2013
Fallen Angels #5
Paperback / e-Book
Lover At Last, April 2013
Black Dagger Brotherhood #11
Hardcover / e-Book
Rapture, October 2012
Fallen Angels #4
Hardcover / e-Book
The Player, June 2012
Moorehouse Legacy
Mass Market Paperback / e-Book
Lover Reborn, April 2012
Black Dagger Brotherhood #10
Hardcover / e-Book
Lover Unleashed, November 2011
Black Dagger Brotherhood
Paperback / e-Book (reprint)
Envy, September 2011
Fallen Angels #3
Paperback / e-Book
Rebel, July 2011
Paperback / e-Book (reprint)
Lover Unleashed, April 2011
Black Dagger Brotherhood #9
Hardcover / e-Book
Crave, October 2010
The Fallen Angels #2
Mass Market Paperback / e-Book
Lover Mine, May 2010
Black Dagger Brotherhood #8
Hardcover / e-Book
Covet, October 2009
Fallen Angels #1
Paperback / e-Book
Lover Avenged, May 2009
Black Dagger Brotherhood #7
Hardcover / e-Book
Dead After Dark, December 2008
Mass Market Paperback
The Black Dagger Brotherhood: An Insider's Guide, October 2008

Trade Size / e-Book
Lover Enshrined, June 2008
Black Dagger Brotherhood #6
Paperback / e-Book
Lover Unbound, October 2007
Black Dagger Brotherhood #5
Paperback / e-Book
Lover Revealed, March 2007
Black Dagger Brotherhood Series, #4
Paperback / e-Book
Lover Awakened, September 2006
Black Dagger Brotherhood #3
Paperback / e-Book
Lover Eternal, March 2006
Black Dagger Brotherhood #2
Paperback / e-Book
Dark Lover, September 2005
Black Dagger Brotherhood #1
Paperback / e-Book