Paige Tyler | What makes shifter heroes and heroines so compelling to write about?
GIVEAWAY: a copy of X-OPS EXPOSED

April 5, 2018
My answer to this question is probably different than you'd get out of most writers because I write with a partner—my husband. We approach our stories —and shifters—from two different directions, which mean we each bring something different to the table.
When it comes to our writing team roles, Hubby's responsible for the action stuff. Think fighting, shooting and blowing things up. Yeah, it's cliché, but it's what he does best. And if he has to write action, he'd prefer to involve shifters. According to him, there's no action sequence that can't be improved with some claws, fangs, and the general attitude that comes with being a shifter. There's also the healing factor that comes with involving shifters in action situations. Hubby is happy because he can inflict more damage and mayhem, and it all gets healed up in a few days.
In X-OPS EXPOSED, the hero, Tanner Howland, former Army Ranger and current slightly unstable lion hybrid, gets involved in an underground fighting ring, forced to fight to protect other shifters like himself. You can imagine the fun hubby had with those fight sequences.
I'm responsible for the emotional baggage in the stories, so for me, the shifter angle provides a huge collection of unique conflicts to explore for the hero and heroine. It might be worrying about whether you'll wake up in the middle of the night with your fangs buried in the neck of the person you love, or living in fear that you might expose your animal nature to the world and be hunted down as a freak.
Then there's the theme I explore a lot in X-OPS EXPOSED. The simple fear of the monster inside and what it might do to those you care about if it ever slips out. Tanner was experimented on by some horrible people thinking they could make their own shifters better than nature could. The results are a mess, and he spends a lot of time terrified he's going to kill the one person who means more to him than anyone else, Zarina Sokolov, the woman who saved him from the facility where he was created.
Between the two of us, Hubby and I love writing about shifters. It gives us so much to work with and helps make our stories completely unique.
HE LEFT TO KEEP HER SAFE
Believing he's too dangerous to be among people, feline hybrid Tanner Howland retreats deep into the forests of Washington State—with no choice but to leave behind the woman who's captured his heart. What he doesn't know is that she followed him...
SHE WOULDN'T STAY BEHIND
Heartbroken and determined, Dr. Zarina Sokolov tracks Tanner into the wild. Her presence unleashes Tanner's protective instinct—big time. Locals have been disappearing and he is desperate for Zarina to leave. As the kidnappings escalate, Tanner must embrace the dangerous instincts he fears so much. But with Zarina at his side, he'll have to learn to control his animal impulses, or lose himself—and the woman he loves—to the beast within.
Romance Suspense | Romance Paranormal [Sourcebooks Casablanca, On Sale: April 1, 2018, Mass Market Paperback / e-Book, ISBN: 9781492642435 / eISBN: 9781492642442]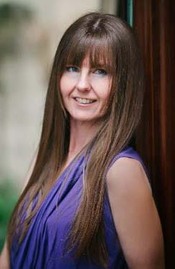 Paige Tyler is a New York Times and USA Today bestselling author of sexy, romantic fiction. She and her very own military hero (also known as her husband) live on the beautiful Florida coast with their adorable fur baby (also known as their dog). Paige graduated with a degree in education, but decided to pursue her passion and write books about hunky alpha males and the kickbutt heroines who fall in love with them.
What is your favorite type of angst in a shape shifter book? The action or the emotions? tell us below!
Comments
13 comments posted.
Re: Paige Tyler | What makes shifter heroes and heroines so compelling to write about?

Definitely the emotions.
(Cheryl Castings 9:50am April 5, 2018)
I was initially drawn to shifter books because of the
creative world building, pack dynamics, and the unusual
circumstances and concerns of characters in such a
situation. But as these stories have led to more in
strong heroes and heroines in fighting situations, I have
grown to love the excitement from that, too. So I guess
this is my long way to say that I am drawn in by the
emotions, I am a romance lover after all, but the action
is a great part of why I continue to read shifter
stories.
(G. Bisbjerg 10:39am April 5, 2018)
Love your books.
(Susan Clickner 2:20pm April 5, 2018)
What makes the Shifters books awesome, is the way the
couples have to deal with the fact they have 1) learn to
accept their mates other self, 2) understand their own
feelings when their mating bond becomes strong 3) Accept
their changes and newfound powers, feelings, and most
important Love. the changing of their Lives and love ones.
(Wilma Salas 5:20pm April 5, 2018)
To me, it's the combination of both the Action and the
emotions. I don't think one could exist without them
either.Since emotions are the most important thing in a
relationship.
(Wilma Salas 5:36pm April 5, 2018)
For me it would be the emotions...
(Colleen Conklin 8:53pm April 5, 2018)
In shifter books I tend to like the military/experiment
trope... As those Heroes & Heroines have to over come so
much to get their happy ever after.

Thank you for the chance and Love your books.
(Jeannie Platt 11:56am April 6, 2018)
The emotions is what most interest me in shifter books, which I love. When I was young the werewolf stories really got to me. They were so miserable and I felt sorry for them.
(Melanie Rosen 3:05am April 8, 2018)
Love paranormal books and would love a chance to win one of your books and try a new author for me
(Margaret Yelton 11:26am April 8, 2018)
I think it's both. I want action and romance! I'm a
romance junkie but for paranormal books I want a little
atomized in too.

Thanks so much!
(Maria Smith 3:48pm April 9, 2018)
I would say action. It's always interesting to see what characters will do in particular situations. Usually not what I think they'll do (or should do)!
(Nancy Marcho 4:51pm April 9, 2018)
Action was my first thought but let's be honest here ...I just love alpha men in any format and the women who can stand up to and beside those strong men.
(Annetta Sweetko 4:56pm April 9, 2018)
The action! They can do EVERYTHING perfectly and always save
the day. Love your paranormal books and am looking forward
to starting the SEALS series. Thank you for a perfect
giveaway :)
(Amber Niebaum 3:16am April 10, 2018)
Registered users may leave comments.
Log in or register now!