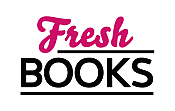 Giving thanks for reading in November
Fern Michaels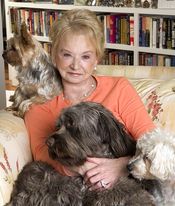 Fern Michaels is the #1 New York Times bestselling author of over eighty novels and several short stories. She's a passionate animal lover and lives in South Carolina, surrounded by her children, grandchildren, several dogs, and a resident ghost named Mary Margaret.
Log In to see more information about Fern Michaels
Log in or register now!
Series
Hannah Swensen | Men of the Sisterhood | Revenge of the Sisterhood
Books:
Fearless, June 2021
Mass Market Paperback / e-Book
No Way Out, April 2021
Hardcover / e-Book
Plain Jane, March 2021
Trade Size / e-Book
Bitter Pill, January 2021
Sisterhood #32
Mass Market Paperback / e-Book
Mistletoe Magic, December 2020
Mass Market Paperback / e-Book
Spirit of the Season, November 2020
Mass Market Paperback / e-Book
Holly and Ivy, September 2020
Trade Size / e-Book
The Brightest Star, September 2020
Hardcover / e-Book
Truth and Justice, September 2020
Sisterhood #31
Mass Market Paperback / e-Book
Deep Harbor, May 2020
Mass Market Paperback / e-Book (reprint)
Fearless, April 2020
Hardcover / e-Book
Home Sweet Home, March 2020
Mass Market Paperback / e-Book
A Snowy Little Christmas, November 2019

Mass Market Paperback / e-Book
Hot Shot, September 2019
Men of the Sisterhood #5
Mass Market Paperback / e-Book
Sweet Vengeance, May 2019
Mass Market Paperback / e-Book
Deep Harbor, April 2019
Hardcover / e-Book
Safe and Sound, December 2018
Sisterhood #29
Mass Market Paperback / e-Book
Coming Home for Christmas, December 2018
Mass Market Paperback / e-Book (reprint)
A Season to Celebrate, November 2018
Paperback / e-Book
Holly and Ivy, October 2018
Mass Market Paperback
Hide and Seek, September 2018
Mass Market Paperback
Classified, August 2018
The Godmothers #6
Trade Size / e-Book
Truth or Dare, July 2018
The Men of the Sisterhood #4
Mass Market Paperback / e-Book
Fate & Fortune, June 2018
Mass Market Paperback / e-Book
Need to Know, January 2018
Mass Market Paperback / e-Book
Silver Bells, December 2017
Mass Market Paperback / e-Book (reprint)
Winter Wishes, November 2017
Mass Market Paperback / e-Book
Mistletoe Magic, November 2017
Trade Size / e-Book
Holly and Ivy, October 2017
Hardcover / e-Book
Perfect Match, September 2017
Mass Market Paperback
High Stakes, July 2017
Men of the Sisterhood #3
Mass Market Paperback / e-Book
Deadline, June 2017
Trade Size
A Family Affair, April 2017
Mass Market Paperback
Late Edition, March 2017
Trade Size
Fast and Loose, September 2016
Men of the Sisterhood #2
Paperback / e-Book
Fancy Dancer, August 2016
Trade Size / e-Book
The Blossom Sisters, May 2016
Paperback / e-Book (reprint)
No Safe Secret, April 2016
Hardcover / e-Book
Point Blank, January 2016
Sisterhood #26
Paperback / e-Book (reprint)
Double Down, October 2015
Men of the Sisterhood #1
Paperback / e-Book
Eyes Only, January 2015
SisterHood #24
Paperback / e-Book
Dream of Me, December 2014
Paperback (reprint)
When the Snow Falls, October 2014
Paperback / e-Book
Take Down, September 2014
e-Book
A Family Affair, May 2014
Hardcover / e-Book
Forget Me Not, April 2014
Paperback / e-Book
Blindsided, January 2014
Sisterhood #22
Paperback / e-Book (reprint)
Secret Santa, November 2013
Mass Market Paperback / e-Book
Gotcha!, July 2013
Sisterhood #21
Paperback / e-Book
A Winter Wonderland, November 2012
Paperback / e-Book
Tuesday's Child, July 2012
Hardcover / e-Book
Deadline, April 2012
Paperback / e-Book (reprint)
Deadline, January 2012
Hardcover / e-Book
Making Spirits Bright, November 2011
Paperback / e-Book
Christmas At Timberwoods, October 2011
Paperback / e-Book
Hey, Good Looking, June 2011
Mass Market Paperback
The Marriage Game, June 2011
Mass Market Paperback
Southern Comfort, May 2011
Hardcover
Home Free, April 2011
Sisterhood #17
Mass Market Paperback / e-Book
Vegas Sunrise, March 2011
Paperback (reprint)
To Taste The Wine, March 2011
Paperback
Holiday Magic, November 2010
Paperback
Cross Roads, October 2010
Sisterhood #18
Paperback
Exclusive, September 2010
Trade Size
Game Over, July 2010
Sisterhood #17
Paperback
Crossroads, June 2010
Sisterhood #18
Hardcover
Deadly Deals, April 2010
Sisterhood #16
Paperback
Game Over, March 2010
Sisterhood #17
Hardcover
Vanishing Act, January 2010
Paperback
Snow Angels, November 2009
Paperback
Razor Sharp, October 2009
Paperback (reprint)
The Scoop, September 2009
Paperback
Betrayal, July 2009
Paperback
Mr. And Miss Anonymous, May 2009
Hardcover
Final Justice, January 2009
Sisterhood #5
Paperback
Silver Bells, November 2008
Paperback
Collateral Damage, October 2008
Rules of the Game #4
Mass Market Paperback
Fast Track, July 2008
Rules of the Game #3
Paperback
Promises, May 2008
Paperback
Hokus Pokus, April 2008
Rules of the Game #2
Paperback (reprint)
Hide and Seek, January 2008
Rules of the Game #1
Paperback
Hokus Pokus, December 2007
Rules of the Game #2
Hardcover
Comfort and Joy, November 2007
Paperback
The Marriage Game, November 2007
Paperback (reprint)
Free Fall, October 2007
Revenge of the Sisterhood #7
Paperback
Up Close and Personal, August 2007
Hardcover
Fool Me Once, July 2007
Paperback (reprint)
Homecoming, May 2007
Paperback
Hey, Good Looking, March 2007
Paperback (reprint)
Lethal Justice, January 2007
Revenge of the Sisterhood #6
Paperback
Sugar And Spice, November 2006

Paperback
Sweet Revenge, October 2006
Revenge of the Sisterhood #5
Paperback
Fool Me Once, September 2006
Hardcover
Vendetta, June 2006
Revenge of the Sisterhood #3
Paperback
The Jury, June 2006
Revenge of the Sisterhood #4
Paperback
Texas Rich, Texas Heat, May 2006
Texas Series #1, #2
Paperback (reprint)
Texas Fury, Texas Sunrise, May 2006
Texas Series #3, #4
Paperback (reprint)
Captive Splendors, Captive Secrets, May 2006
Captive Series #3, #4
Paperback (reprint)
Captive Passions, Captive Embraces, May 2006
Captive Series #1, #2
Paperback (reprint)
Hey, Good Looking, April 2006
Hardcover
Sea Gypsy, April 2006
Hardcover
Family Blessings, October 2005
Cisco Family # 2
Paperback (reprint)
Payback, August 2005
Revenge of the Sisterhood #2
Paperback / e-Book (reprint)
The Nosy Neighbor, May 2005
Paperback
Pretty Woman, April 2005
Hardcover
Picture Perfect, February 2005
Paperback (reprint)
Captive Innocence, January 2005
Paperback (reprint)
Crown Jewel, January 2005
Paperback
The Real Deal, July 2004
Paperback
Weekend Warriors, July 2004
Revenge of the Sisterhood #1
Paperback (reprint)
Listen to Your Heart, February 2004
Paperback (reprint)
Celebration, February 2004
Paperback (reprint)
Yesterday, February 2004
Paperback (reprint)
Let It Snow, October 2003
Paperback
Future Scrolls, September 2003
Paperback (reprint)
Sara's Song, September 2003
Paperback (reprint)
Dear Emily, August 2003
Paperback (reprint)
Vegas Heat, August 2003
Vegas Series - Book 2
Paperback (reprint)
Kentucky Sunrise, July 2003
Kentucky Series - Book 3
Paperback (reprint)
Vegas Sunrise, July 2003
Vegas Series - Book 3
Paperback (reprint)
Trading Places, June 2003
Paperback
Trading Places, May 2003
Mass Market Paperback / e-Book
About Face, April 2003
Paperback
Late Bloomer, February 2003
Paperback
No Place Like Home, November 2002
Cisco Family #1
Paperback (reprint)
Kentucky Heat, September 2002
Kentucky Series - Book 2
Paperback
Annie's Rainbow, April 2002
Paperback (reprint)
Wish List, April 2002
Paperback (reprint)
Kentucky Rich, April 2002
Kentucky Series - Book 1
Paperback (reprint)
Guest List, February 2002
Paperback (reprint)
Finders Keepers, February 2002
Paperback (reprint)
Plain Jane, January 2002
Paperback (reprint)
What You Wish For, July 2001
Paperback (reprint)
Vegas Rich, July 2001
Vegas Series - Book 1
Paperback (reprint)
Charming Lily, April 2001
Paperback
Five Golden Rings, October 2000
Paperback
Serendipity, June 1997
Paperback (reprint)
Desperate Measures, July 1996
Paperback (reprint)
Pride and Passion, March 1995
Trade Size (reprint)
The Delta Ladies, March 1995
Mass Market Paperback
Seasons of Her Life, October 1994
Paperback (reprint)
For All Their Lives, July 1992
Paperback (reprint)
Sins of the Flesh, May 1990
Sins Series #2
Paperback (reprint)
Sins of Omission, October 1989
Sins Series # 1
Paperback (reprint)
Cinders to Satin, October 1986
Paperback (reprint)
Free Spirit, August 1983
Paperback