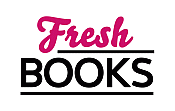 December's Must-Reads: Top Books to Close Out the Year with a Bang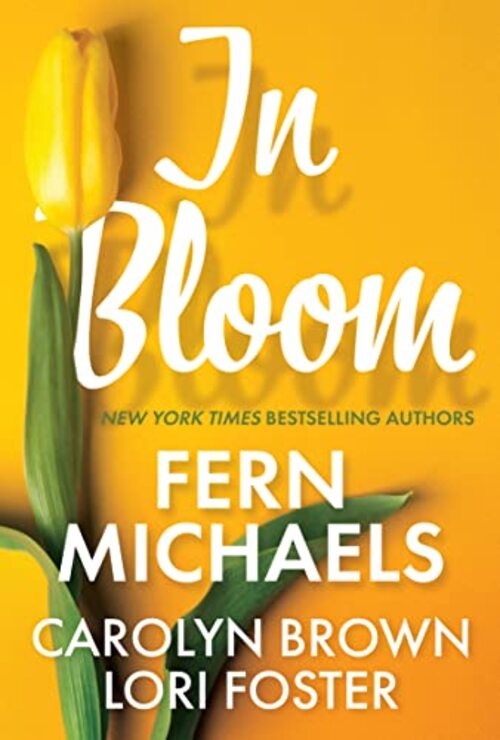 Purchase
Proof, August 2024
Mass Market Paperback
Sweet Vengeance, July 2024
Trade Paperback
The Wild Side, April 2024
Hardcover
Wish List, February 2024
Trade Paperback
Rock Bottom, January 2024
Mass Market Paperback
The Brightest Star, October 2023
Trade Paperback / e-Book (reprint)
On the Line, April 2023
Hardcover / e-Book
Late Bloomer, April 2023
Mass Market Paperback / e-Book (reprint)
Tick Tock, January 2023
Mass Market Paperback / e-Book
Finders Keepers, January 2023
Trade Paperback / e-Book
Lethal Justice, December 2022
Mass Market Paperback / e-Book
Santa Cruise, November 2022
Mass Market Paperback / e-Book
Falling Stars, October 2022
Hardcover / e-Book
The Marriage Game, October 2022
Mass Market Paperback / e-Book
Spirit of the Season, October 2022
Trade Paperback / e-Book
Secrets, September 2022
Mass Market Paperback / e-Book
The Guest List, August 2022
Trade Size / e-Book
In Bloom, May 2022
Mass Market Paperback / e-Book
Fear Thy Neighbor, April 2022
Hardcover / e-Book
Sweet Revenge, April 2022
Mass Market Paperback / e-Book (reprint)
Southern Comfort, March 2022
Trade Size / e-Book
The Jury, December 2021
Mass Market Paperback / e-Book
The Brightest Star, November 2021
Mass Market Paperback / e-Book
Santa Cruise, October 2021
Hardcover / e-Book
Hidden, September 2021
Mass Market Paperback / e-Book (reprint)
Yesterday, August 2021
Trade Size / e-Book
Vendetta, July 2021
Mass Market Paperback / e-Book
Fearless, June 2021
Mass Market Paperback / e-Book
Payback, April 2021
Mass Market Paperback / e-Book
No Way Out, April 2021
Hardcover / e-Book
Plain Jane, March 2021
Trade Size / e-Book
Bitter Pill, January 2021
Mass Market Paperback / e-Book
Mistletoe Magic, December 2020
Mass Market Paperback / e-Book
Spirit of the Season, November 2020
Mass Market Paperback / e-Book
Holly and Ivy, September 2020
Trade Size / e-Book
The Brightest Star, September 2020
Hardcover / e-Book
Truth and Justice, September 2020
Mass Market Paperback / e-Book
Deep Harbor, May 2020
Mass Market Paperback / e-Book (reprint)
Fearless, April 2020
Hardcover / e-Book
Home Sweet Home, March 2020
Mass Market Paperback / e-Book
A Snowy Little Christmas, November 2019
Mass Market Paperback / e-Book
Hot Shot, September 2019
Mass Market Paperback / e-Book
Sweet Vengeance, May 2019
Mass Market Paperback / e-Book
Deep Harbor, April 2019
Hardcover / e-Book
Safe and Sound, December 2018
Mass Market Paperback / e-Book
Coming Home for Christmas, December 2018
Mass Market Paperback / e-Book (reprint)
A Season to Celebrate, November 2018
Paperback / e-Book
Holly and Ivy, October 2018
Mass Market Paperback
Hide and Seek, September 2018
Mass Market Paperback
Classified, August 2018
Trade Size / e-Book
Truth or Dare, July 2018
Mass Market Paperback / e-Book
Fate & Fortune, June 2018
Mass Market Paperback / e-Book
Need to Know, January 2018
Mass Market Paperback / e-Book
Silver Bells, December 2017
Mass Market Paperback / e-Book (reprint)
Mistletoe Magic, November 2017
Trade Size / e-Book
Winter Wishes, November 2017
Mass Market Paperback / e-Book
Holly and Ivy, October 2017
Hardcover / e-Book
Perfect Match, September 2017
Mass Market Paperback
High Stakes, July 2017
Mass Market Paperback / e-Book
Deadline, June 2017
Trade Size
A Family Affair, April 2017
Mass Market Paperback
Late Edition, March 2017
Trade Size
Fast and Loose, September 2016
Paperback / e-Book
Fancy Dancer, August 2016
Trade Size / e-Book
The Blossom Sisters, May 2016
Paperback / e-Book (reprint)
No Safe Secret, April 2016
Hardcover / e-Book
Point Blank, January 2016
Paperback / e-Book (reprint)
Double Down, October 2015
Paperback / e-Book
Eyes Only, January 2015
Paperback / e-Book
Dream of Me, December 2014
Paperback (reprint)
When the Snow Falls, October 2014
Paperback / e-Book
Take Down, September 2014
e-Book
A Family Affair, May 2014
Hardcover / e-Book
Forget Me Not, April 2014
Paperback / e-Book
Blindsided, January 2014
Paperback / e-Book (reprint)
Secret Santa, November 2013
Mass Market Paperback / e-Book
Gotcha!, July 2013
Paperback / e-Book
A Winter Wonderland, November 2012
Paperback / e-Book
Tuesday's Child, July 2012
Hardcover / e-Book
Deadline, April 2012
Paperback / e-Book (reprint)
Deadline, January 2012
Hardcover / e-Book
Making Spirits Bright, November 2011
Paperback / e-Book
Christmas At Timberwoods, October 2011
Paperback / e-Book
Hey, Good Looking, June 2011
Mass Market Paperback
The Marriage Game, June 2011
Mass Market Paperback
Southern Comfort, May 2011
Hardcover
Home Free, April 2011
Mass Market Paperback / e-Book
Vegas Sunrise, March 2011
Paperback (reprint)
To Taste The Wine, March 2011
Paperback
Holiday Magic, November 2010
Paperback
Cross Roads, October 2010
Paperback
Exclusive, September 2010
Trade Size
Game Over, July 2010
Paperback
Crossroads, June 2010
Hardcover
Deadly Deals, April 2010
Paperback
Game Over, March 2010
Hardcover
Vanishing Act, January 2010
Paperback
Snow Angels, November 2009
Paperback
Razor Sharp, October 2009
Paperback (reprint)
The Scoop, September 2009
Paperback
Betrayal, July 2009
Paperback
Mr. And Miss Anonymous, May 2009
Hardcover
Final Justice, January 2009
Paperback
Silver Bells, November 2008
Paperback
Collateral Damage, October 2008
Mass Market Paperback
Fast Track, July 2008
Paperback
Promises, May 2008
Paperback
Hokus Pokus, April 2008
Paperback (reprint)
Hide and Seek, January 2008
Paperback
Hokus Pokus, December 2007
Hardcover
The Marriage Game, November 2007
Paperback (reprint)
Comfort and Joy, November 2007
Paperback
Free Fall, October 2007
Paperback
Up Close and Personal, August 2007
Hardcover
Fool Me Once, July 2007
Paperback (reprint)
Homecoming, May 2007
Paperback
Hey, Good Looking, March 2007
Paperback (reprint)
Lethal Justice, January 2007
Paperback
Sugar And Spice, November 2006
Paperback
Sweet Revenge, October 2006
Paperback
Fool Me Once, September 2006
Hardcover
Vendetta, June 2006
Paperback
The Jury, June 2006
Paperback
Captive Splendors, Captive Secrets, May 2006
Paperback (reprint)
Captive Passions, Captive Embraces, May 2006
Paperback (reprint)
Texas Rich, Texas Heat, May 2006
Paperback (reprint)
Texas Fury, Texas Sunrise, May 2006
Paperback (reprint)
Hey, Good Looking, April 2006
Hardcover
Sea Gypsy, April 2006
Hardcover
Family Blessings, October 2005
Paperback (reprint)
Payback, August 2005
Paperback / e-Book (reprint)
The Nosy Neighbor, May 2005
Paperback
Pretty Woman, April 2005
Hardcover
Picture Perfect, February 2005
Paperback (reprint)
Captive Innocence, January 2005
Paperback (reprint)
Crown Jewel, January 2005
Paperback
The Real Deal, July 2004
Paperback
Weekend Warriors, July 2004
Paperback (reprint)
Celebration, February 2004
Paperback (reprint)
Yesterday, February 2004
Paperback (reprint)
Listen to Your Heart, February 2004
Paperback (reprint)
Let It Snow, October 2003
Paperback
Future Scrolls, September 2003
Paperback (reprint)
Sara's Song, September 2003
Paperback (reprint)
Dear Emily, August 2003
Paperback (reprint)
Vegas Heat, August 2003
Paperback (reprint)
Kentucky Sunrise, July 2003
Paperback (reprint)
Vegas Sunrise, July 2003
Paperback (reprint)
Trading Places, June 2003
Paperback
Trading Places, May 2003
Mass Market Paperback / e-Book
About Face, April 2003
Paperback
Late Bloomer, February 2003
Paperback
No Place Like Home, November 2002
Paperback (reprint)
Kentucky Heat, September 2002
Paperback
Annie's Rainbow, April 2002
Paperback (reprint)
Wish List, April 2002
Paperback (reprint)
Kentucky Rich, April 2002
Paperback (reprint)
Finders Keepers, February 2002
Paperback (reprint)
Guest List, February 2002
Paperback (reprint)
Plain Jane, January 2002
Paperback (reprint)
What You Wish For, July 2001
Paperback (reprint)
Vegas Rich, July 2001
Paperback (reprint)
Charming Lily, April 2001
Paperback
Five Golden Rings, October 2000
Paperback
Serendipity, June 1997
Paperback (reprint)
Desperate Measures, July 1996
Paperback (reprint)
The Delta Ladies, March 1995
Mass Market Paperback
Pride and Passion, March 1995
Trade Size (reprint)
Seasons of Her Life, October 1994
Paperback (reprint)
For All Their Lives, July 1992
Paperback (reprint)
Sins of the Flesh, May 1990
Paperback (reprint)
Sins of Omission, October 1989
Paperback (reprint)
Cinders to Satin, October 1986
Paperback (reprint)
Free Spirit, August 1983
Paperback

The Fearless One, January 2024
Mass Market Paperback / e-Book
The Honeymoon Cottage, June 2023
Mass Market Paperback / e-Book (reprint)
Bray, June 2023
e-Book
The Little Flower Shop, May 2023
Trade Paperback / e-Book / audiobook
The Dangerous One, March 2023
Mass Market Paperback / e-Book
Bare It All, August 2022
Paperback / e-Book
Murphy's Law, July 2022
Mass Market Paperback / e-Book
The Honeymoon Cottage, June 2022
Hardcover / e-Book
The Honeymoon Cottage, June 2022
Paperback / e-Book
In Bloom, May 2022
Mass Market Paperback / e-Book
Riley and Lone Star Lovers, April 2022
Mass Market Paperback / e-Book
Watching Over You, January 2022
Mass Market Paperback / e-Book
Gabe and Taking the Boss to Bed, December 2021
Mass Market Paperback / e-Book
Stronger Than You Know, September 2021
Mass Market Paperback / e-Book
The Summer of No Attachments, July 2021
Trade Size / e-Book
Breaking His Rules, June 2021
Mass Market Paperback / e-Book (reprint)
The Somerset Girls, June 2021
Mass Market Paperback / e-Book
Colt, June 2021
e-Book
Never Too Much, April 2021
Mass Market Paperback / e-Book (reprint)
No Holding Back, February 2021
Mass Market Paperback / e-Book
Tough Love, October 2020
Mass Market Paperback / e-Book
Unexpected, July 2020
Mass Market Paperback / e-Book (reprint)
The Somerset Girls, May 2020
Trade Size / e-Book / audiobook
The Secret Life of Bryan, March 2020
Mass Market Paperback / e-Book (reprint)
All Fired Up, November 2019
Mass Market Paperback / e-Book
Truth or Dare, September 2019
Mass Market Paperback / e-Book (reprint)
Sisters of Summer's End, June 2019
Trade Size / e-Book
Cooper's Charm, June 2019
Mass Market Paperback / e-Book (reprint)
Slow Ride, April 2019
Mass Market Paperback / e-Book
Driven to Distraction, December 2018
Mass Market Paperback / e-Book
Cooper's Charm, August 2018
Trade Size / e-Book
Worth the Wait, July 2018
Mass Market Paperback / e-Book (reprint)
Fast Burn, March 2018
Mass Market Paperback / e-Book
Close Contact, December 2017
Mass Market Paperback / e-Book
Worth the Wait, August 2017
Trade Size / e-Book
Say No to Joe?, August 2017
Mass Market Paperback
Don't Tempt Me, July 2017
Mass Market Paperback / e-Book (reprint)
Murphy's Law, May 2017
Mass Market Paperback / e-Book (reprint)
Hard Justice, April 2017
Mass Market Paperback / e-Book
Under Pressure, February 2017
Paperback / e-Book
Don't Tempt Me, August 2016
Trade Size / e-Book
In Too Deep & One Enchanted Moment, May 2016
Paperback / e-Book
Fighting Dirty, March 2016
Hardcover / e-Book
On The Naughty List, October 2015
Paperback / e-Book
Tough Love, September 2015
Paperback / e-Book
Holding Strong, April 2015
Paperback / e-Book
All For You, January 2015
Paperback / e-Book
On the Naughty List, October 2014
e-Book
No Limits, September 2014
Paperback / e-Book
Hard Knocks, August 2014
e-Book
Dash of Peril, April 2014
Paperback / e-Book
Delicious, December 2013
Paperback / e-Book
Getting Rowdy, October 2013
Paperback / e-Book
The Buckhorn Legacy, November 2012
Paperback / e-Book (reprint)
Run The Risk, October 2012
Paperback / e-Book
A Perfect Storm, April 2012
Paperback / e-Book
Savor the Danger, July 2011
Paperback
The Promise Of Love, June 2011
Trade Size
Trace Of Fever, June 2011
Paperback / e-Book
When You Dare, May 2011
Paperback
The Guy Next Door, March 2011
Mass Market Paperback / e-Book
Bewitched: In Too Deep\married To The Boss, November 2010
Paperback
Unbelievable, July 2010
Paperback
The Gift Of Love, June 2010
Paperback
Back In Black, February 2010
Paperback
Double The Heat, December 2009
Paperback
Yule Be Mine, October 2009
Paperback
Out Of The Light, Into The Shadows, August 2009
Paperback
Real Men Last All Night, July 2009
Paperback
Tails Of Love, June 2009
Paperback
Impetuous, June 2009
Mass Market Paperback (reprint)
Scandalous, March 2009
Mass Market Paperback (reprint)
My Man Michael, February 2009
Paperback
Double the Pleasure, December 2008
Trade Size
Caught!, October 2008
Trade Size
I'm Your Santa, October 2008
Paperback
Heartbreakers, June 2008
Trade Size (reprint)
The Power of Love, June 2008
Paperback
Fallen Angels, March 2008
Paperback
Hard to Handle, February 2008
Paperback
A Very Merry Christmas, October 2007
Paperback
I'm Your Santa, October 2007
Trade Size
Enticing, September 2007
Paperback (reprint)
Simon Says, July 2007
Paperback
The Write Ingredients: Recipes from Your Favorite Authors, June 2007
Paperback
Jordon, March 2007
Paperback (reprint)
Gabe, March 2007
Paperback (reprint)
Morgan, March 2007
Paperback (reprint)
Sawyer, March 2007
Paperback (reprint)
Causing Havoc, February 2007
Paperback
Santa, Baby, November 2006
Paperback
A Very Merry Christmas, October 2006
Trade Size
The Night Before Christmas, October 2006
Paperback
Murphy's Law, September 2006
Paperback
Bad Boys of Summer, June 2006
Trade Size
When Good Things Happen to Bad Boys, April 2006
Trade Size
Wildly Winston, March 2006
Trade Size (reprint)
Jude's Law, February 2006
Paperback
Truth or Dare, January 2006
Paperback (reprint)
Once and Again - Morgan and Sawyer, December 2005
Paperback (reprint)
Tempted, October 2005
Trade Size (reprint)
The Night Before Christmas, October 2005
Trade Size
Unzipped, July 2005
Trade Size (reprint)
Bad Boys to Go, June 2005
Paperback (reprint)
I Love Bad Boys, June 2005
Paperback (reprint)
Jamie, June 2005
Paperback
Star Quality, May 2005
Trade Size
Fantasy, April 2005
Paperback (reprint)
Unexpected, November 2004
Paperback (reprint)
Just A Hint--Clint, October 2004
Trade Size
Scandalous, August 2004
Trade Size (reprint)
The Truth about Cats and Dogs, August 2004
Paperback
Sex Appeal, August 2004
Paperback (reprint)
When Bruce Met Cyn, July 2004
Paperback
Perfect for the Beach, May 2004
Trade Size
Bad Boys in Black Ties, April 2004
Trade Size
Fallen Angels, February 2004
Trade Size (reprint)
The Secret Life of Bryan, February 2004
Trade Size
Never Too Much, December 2003
Paperback (reprint)
Jingle Bell Rock, October 2003
Trade Size
Say No to Joe?, August 2003
Paperback
Under His Skin, July 2003
Paperback (reprint)
Impetuous, May 2003
Paperback (reprint)
Bad Boys on Board, April 2003
Trade Size
Too Much Temptation, February 2003
Paperback (reprint)
Forever and Always - Gabe/Jordan, December 2002
Paperback (reprint)
Casey, December 2002
Paperback
I Brake for Bad Boys, November 2002
Trade Size
Wild, January 2002
Paperback (reprint)
Winston Brothers, December 2001
Paperback (reprint)
Treat Her Right, October 2001
Paperback
All through the Night, October 2001
Trade Size
Caught in the Act, August 2001
Paperback
Hot and Bothered, July 2001
Paperback
All I Want for Christmas, November 2000
Paperback / e-Book
Sinful, January 2000
Paperback

On the Way to Us, December 2023
Mass Market Paperback
Paradise for Christmas, October 2023
Trade Paperback / e-Book
The Lucky Shamrock, July 2023
Trade Paperback / e-Book / audiobook
One Hot Cowboy Wedding, April 2023
Paperback / e-Book (reprint)
The Devine Doughnut Shop, February 2023
Trade Paperback / e-Book
The Third Wish, January 2023
e-Book
A Chance Inheritance, January 2023
Mass Market Paperback / e-Book
Home of the Heart, December 2022
Paperback
The Sandcastle Hurricane, November 2022
Paperback / e-Book
Just in Time for Christmas, October 2022
Mass Market Paperback / e-Book
Riverbend Reunion, June 2022
Paperback / e-Book / audiobook
The Wedding Gift, June 2022
e-Book
In Bloom, May 2022
Mass Market Paperback / e-Book
Bride for a Day, April 2022
Mass Market Paperback / e-Book
The Honeymoon Inn, March 2022
Mass Market Paperback / e-Book
Texas Homecoming, February 2022
Mass Market Paperback / e-Book / audiobook
Red River Deep, January 2022
Mass Market Paperback / e-Book
The Sunshine Club, December 2021
Trade Size / e-Book
Holidays on the Ranch, October 2021
Mass Market Paperback / e-Book
Secrets in the Sand, August 2021
Mass Market Paperback / e-Book
Second Chance at Sunflower Ranch, July 2021
Mass Market Paperback / e-Book
Summertime on the Ranch, May 2021
e-Book
Love Drunk Cowboy, May 2021
Mass Market Paperback / e-Book (reprint)
Hummingbird Lane, April 2021
Trade Size / e-Book
The Daydream Cabin, December 2020
Trade Size / e-Book
Christmas at Home, October 2020
Mass Market Paperback / e-Book
A Little Country Christmas, October 2020
Mass Market Paperback / e-Book
Miss Janie's Girls, August 2020
Trade Size / e-Book
Cowboy Strong, July 2020
Mass Market Paperback / e-Book
The Banty House, June 2020
Trade Size / e-Book
My Give a Damn's Busted, April 2020
Mass Market Paperback / e-Book / audiobook (reprint)
Cowboy Courage, February 2020
Mass Market Paperback / e-Book
The Family Journal, November 2019
Trade Size / e-Book
Christmas with a Cowboy, October 2019
Mass Market Paperback / e-Book
The Empty Nesters, August 2019
Trade Size / e-Book
Cowboy Rebel, June 2019
Mass Market Paperback / e-Book
The Perfect Dress, April 2019
Trade Size / e-Book
The Magnolia Inn, January 2019
Trade Size / e-Book
Cowboy Brave, January 2019
Mass Market Paperback / e-Book
The Night Before Christmas, December 2018
e-Book
Cowboy Honor, October 2018
Mass Market Paperback / e-Book
Getting Lucky, August 2018
Mass Market Paperback / e-Book (reprint)
Small Town Rumors, July 2018
Trade Size / e-Book
Cowboy Bold, June 2018
Mass Market Paperback / e-Book
The Sometimes Sisters, March 2018
Trade Size / e-Book
One Lucky Cowboy, March 2018
Mass Market Paperback / e-Book (reprint)
Luckiest Cowboy of All, February 2018
Paperback / e-Book
Long, Tall Cowboy Christmas, October 2017
Mass Market Paperback / e-Book
Lucky in Love, August 2017
Mass Market Paperback / e-Book (reprint)
The Strawberry Hearts Diner, July 2017
Paperback / e-Book
Toughest Cowboy in Texas, June 2017
Paperback / e-Book
The Lilac Bouquet, April 2017
Trade Size / e-Book
Talk Cowboy to Me, March 2017
Paperback / e-Book
Wicked Cowboy Charm, February 2017
Paperback / e-Book
The Barefoot Summer, January 2017
Paperback / e-Book
A Heap of Texas Trouble, December 2016
Paperback / e-Book (reprint)
Merry Cowboy Christmas, October 2016
Paperback / e-Book
The Lullaby Sky, September 2016
Paperback / e-Book
A Cowboy Christmas Miracle, September 2016
Paperback / e-Book
Hot Cowboy Nights, June 2016
Paperback / e-Book
What Happens in Texas, June 2016
Paperback / e-Book
One Texas Cowboy Too Many, March 2016
Paperback / e-Book
Wild Cowboy Ways, January 2016
Paperback / e-Book
The Yellow Rose Beauty Shop, July 2015
Paperback / e-Book
The Trouble With Texas Cowboys, January 2015
Paperback / e-Book
Daisies in the Canyon, December 2014
Paperback / e-Book
Daisies in the Canyon, December 2014
Paperback / e-Book
Cowboy Boots for Christmas, October 2014
Mass Market Paperback / e-Book
Long, Hot Texas Summer, September 2014
Paperback / e-Book
How To Marry A Cowboy, July 2014
Paperback / e-Book
The Red-Hot Chili Cook-Off, April 2014
Paperback / e-Book
The Cowboy's Mail Order Bride, February 2014
Paperback / e-Book
The Cowboy's Christmas Baby, October 2013
Paperback / e-Book
Cowboy Seeks Bride, August 2013
Paperback / e-Book
Billion Dollar Cowboy, June 2013
Paperback / e-Book
The Blue-Ribbon Jalape?o Society Jubilee, March 2013
Paperback / e-Book
Just A Cowboy And His Baby, December 2012
Paperback / e-Book
Mistletoe Cowboy, October 2012
Paperback / e-Book
One Hot Cowboy Wedding, April 2012
Paperback / e-Book
Sweet Tilly, March 2012
Paperback
The Ladies' Room, October 2011
Hardcover
Darn Good Cowboy Christmas, October 2011
Paperback / e-Book
Red's Hot Cowboy, August 2011
Paperback
From Wine To Water, June 2011
Hardcover / e-Book
Love Drunk Cowboy, May 2011
Mass Market Paperback / e-Book
Honky Tonk Christmas, November 2010
Mass Market Paperback / e-Book
My Give A Damn's Busted, October 2010
Mass Market Paperback / e-Book
Honky Tonk Christmas, October 2010
Mass Market Paperback / e-Book
Hell, Yeah, August 2010
Mass Market Paperback / e-Book
I Love This Bar, June 2010
Mass Market Paperback / e-Book
Getting Lucky, January 2010
Mass Market Paperback / e-Book
One Lucky Cowboy, November 2009
Mass Market Paperback / e-Book
Lucky In Love, September 2009
Paperback / e-Book
The PMS Club, August 2006
Paperback

Zebra
May 2022
On Sale: April 26, 2022
304 pages
ISBN: 1420146106
EAN: 9781420146103
Kindle: B09BKBWT2C
Mass Market Paperback / e-Book
Add to Wish List

Women's Fiction Southern | Romance
AMAZING GRACIE * Fern Michaels
After years spent traveling the world as a flight attendant, Gracie Walden is ready to stay a little closer to her roots, starting with two weeks at home in Amarillo, Texas. But there's unexpected turbulence between her mother, Ella, and her older sister, Hope—and it will lead to a revelation that changes Gracie's life in amazing ways . . .

THE MOTHER'S DAY CROWN * Carolyn Brown
Monica Allen still hasn't forgiven Tyler Magee for breaking her heart when they were teenagers. Ten years on, they're back in Luella, Texas, visiting their respective grandmothers. and there's just a white picket fence and a whole lot of awkwardness between them. Will two weeks be long enough for Monica to learn to stop holding a grudge—and hold on to love?

MEANT TO BE * Lori Foster
When Cory Creed was just a little girl, she knew she'd grow up to marry Austin Winston—and she made the mistake of telling him so. Tired of watching him avoid her ever since, Cory has decided it's time to leave Visitation, North Carolina, and Austin, behind. But Austin has finally realized what Cory was once so sure of, and now it's his turn to prove they belong together . . . with a little help from their mothers.
Comments
No comments posted.

Registered users may leave comments.
Log in or register now!