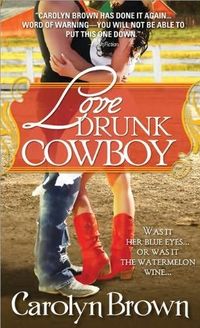 Purchase
Was it her blue eyes...or was it the watermelon wine...
Spikes & Spurs #1
Sourcebooks Casablanca
May 2011
On Sale: May 1, 2011
Featuring: Austin Lanier; Rye O'Donnell
384 pages
ISBN: 1402253583
EAN: 9781402253584
Kindle: B004TTS2TO
Mass Market Paperback / e-Book
Add to Wish List

Other Editions
Mass Market Paperback (reprint - May 2021)
She's a Self-Made City Girl...
High-powered career woman Austin Lanier suddenly finds herself saddled with an inherited watermelon farm deep in the countryside. She's determined to sell the farm, until her new, drop-dead sexy neighbor Rye O'Donnell shows up...
He's as Intoxicating as Can Be...
Rancher Rye O'Donnell thinks he's going to get a good deal on his dream property—until he meets the fiery new owner. Rye is knocked sideways when he realizes that not only is Granny Lanier's city-slicker granddaughter a savvy businesswoman, she's also sexy as hell...
Suddenly Rye is a whole lost less interested in real estate and a whole lot more focused on getting Austin to set aside her stiletto heels...
Spikes and Spurs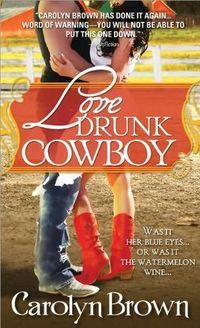 Love Drunk Cowboy
#1.0
Amazon.com | BN.com | | |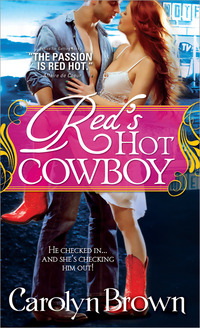 Red's Hot Cowboy
#2.0
Amazon.com | BN.com | | |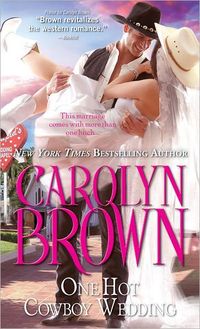 One Hot Cowboy Wedding
#4.0
Amazon.com | BN.com | | |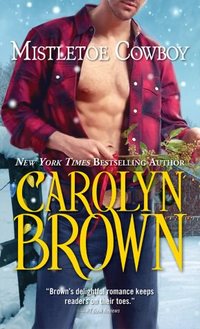 Mistletoe Cowboy
#5.0
Amazon.com | BN.com | | |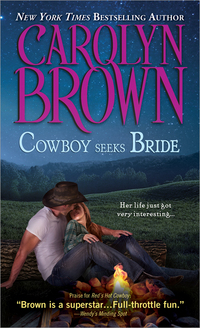 Cowboy Seeks Bride
#7.0
Amazon.com | BN.com | | |
Comments
75 comments posted.
Oh, I get to make the first comment--maybe?

This book and the rest certainly sound like fun books, something I can definitely use, at least once in a while. The mention of "Red River" caught my eye. Is it somewhere in TX? The one I know has been flooding from the Dakotas and getting ready to crest in Manitoba, meeting the Assiniboine coming from the west across much of prairie land. It's supposed to be cresting anytime now, though it snowed a couple of feet(?) just a few days ago--so who knows. At any rate, I've grown interested in Austin and Rye. Are all the books to be published this year related? I love reading related books.

Best of success to you.
(Sigrun Schulz 2:45am May 4, 2011)
It would take very little :) I am not the high heel type and favor boots, a laid back life and just going with the flow. It would be sweet to forget about the office and enjoy some downtime.
(Darci Paice 2:57am May 4, 2011)
Considering I am a country girl already...the question doesn't apply to me. I don't think I even own a pair of high heels anymore. I usually wear either boots, tennis shoes, sandals or flip flops. Or just go bare foot in the yard.
(June A, Manning 4:34am May 4, 2011)
Good morning everyone! It's great to be here today! Glad to see some folks have already arrived!
Sigrun: The Red River I'm talking about separates Oklahoma and Texas. And yes, all the books are related. And the series has now grown to seven books to be spread out over 2011 and 2012.
Darci: Yes, ma'am. That's exactly what Austin came to realize. The office didn't have as much allure once she got her hands in the dirt.
June: Ahhh, bare foot in the yard! I love it!!!
(Carolyn Brown 7:21am May 4, 2011)
It wouldn't take a thing I'm not a high heels girl at all.
(Mary Preston 7:46am May 4, 2011)
For me, all it would take is somebody with 100 acres or so in a safe area of the country. He'd have to be strong, yet gentle, respect me as a person, and have a good sense of humor. He'd also have to love dogs, because I'd love to own a few!! He'd also have to know how to communicate. I'd be willing to help him around his property, as long as I was given time to pursue my own interests as well. Congratulations on your new book. It's on my TBR list, and I can't wait to read it as well as your upcoming books!!
(Peggy Roberson 8:34am May 4, 2011)
It wouldn't take much at all!! I would turn my high heels in for cowboy boots in an instant...Simply love cowboys!!
(Dawn Staniszeski 8:40am May 4, 2011)
Mary: You're going to love Terral, Oklahoma with your attitude!
Peggy: Thank you and I hope you enjoy the Spikes & Spurs series. I betcha there are cowboys with those properties just waiting for a good woman like you.
Dawn: I hear you! There's just something about cowboys that makes a woman sigh or want to two-step!
(Carolyn Brown 8:44am May 4, 2011)
I would trade all shoes except flip flops for cowboy boots! Especially if there was a manly cowboy included.
(MaryEllen Hanneman 10:36am May 4, 2011)
Can't wait to read it. Sounds wonderful
(Renee Brown 11:24am May 4, 2011)
I have read all her books and love them! I am reading Love Drunk Cowboy now
and love it. I am going to be sad when I finish it and have to wait so long till her
next book comes out.
(Tanya Carr 11:50am May 4, 2011)
MaryEllen: Come on down to the Red River and meet the cowboys in the Spikes & Spurs series. You'll never wear high heels again.
Renee: Thank you! I hope you enjoy it.
Tanya: Bless your heart! The next one, Red's Hot Cowboy, was a Sept. release but it has been bumped up to Aug. 2...so the wait isn't too long! Let me hear what you think of Love Drunk Cowboy when you get it finished. I love hearing from readers.
(Carolyn Brown 11:54am May 4, 2011)
I would trade heels for cowboy boots anytime...I cannot wait to read this book...Thank you!!!
(Leisa Prater 12:02pm May 4, 2011)
It wouldn't take much..a good looking cowboy (my husband might object). I love all your books and will add this one to my collection.
(Cheryl Ricin 12:10pm May 4, 2011)
Hope you are high and dry in Oklahoma!!
Blessings,
Marajorie
(Marjorie Carmony 12:15pm May 4, 2011)
Even though I live in NY, I am totally country! Actually I live in rural NY, right next to a hay field. I have my own horse that I ride-western, of course. I admit I don't own cowboy boots, I ride in Ariats as they are more comfortable. I have always loved horses, cowboys and reading and I would love to win your book (I plan to check out the rest of them as well!).
(Jody Hollenbeck 12:16pm May 4, 2011)
Ditched those heels a long time ago! Watermelon wine sounds very interesting!! Cowboys in jeans, chaps & boots tickle my fancy!
(Cate Sparks 12:17pm May 4, 2011)
Thank you for your post, Carolyn. Your new book sounds like a real fun read!

I live in a town in Arkansas that's probably similar to your neck of the woods. Or watermelon fields, whatever. And I don't even own a pair of high heels. How can you run from a mugger in them?

So to answer your question as best I can: I'd give anything and do anything for my dream man. If I love him and he loves me, nothing would keep us apart. Not even my issues on the inside. I can't think of a stronger motive for me to deal with them once and for all.

Good luck with the release of "Love Drunk Cowboy"!
(Mary Anne Landers 12:27pm May 4, 2011)
Don't think I would wear cowboy boots well, I have wide feet and never can get anything to fit, including high heels lol
(Kathleen Bianchi 12:35pm May 4, 2011)
sounds like my kind of read
(Debbi Shaw 12:36pm May 4, 2011)
I left for an hour and came back to a room full of guests! Thank all of you for stopping by and visiting with me.
Leisa: Just kick 'em off and settle in with a copy of Love Drunk Cowboy!
Cheryl: Reading about cowboys is almost as good as two-steppin' with one. We won't tell Husband what you are thinkin' about as you read!
Marjorie: Today we are high and dry. The sun is out and the flowers are blooming!
Jody: Love Ariats! Happy reading!
Cate: Watermelon wine is very sweet and very good! Beware, it does have a little kick as Austin and Rye can tell you!
Mary Anne: Amen on running in high heels. Your dream man is out there...keep lookin' and like I told my daughter, don't shut the door when opportunity knocks. You never know what's on the other side.
Kathleen: You are preachin' to the choir! The way some of my family gets around that issue is they take their boots to the boot shop and have zippers put on the inside seam.
Debbi: Happy reading!!
(Carolyn Brown 12:57pm May 4, 2011)
I would trade them in, in a heart beat for the male on the cover! He does come with the boots right? Cannot wait to read your new book!
(Sherie Lagarde 12:58pm May 4, 2011)
Love cowboys, bring it on!!!!!!!!!
(Joanne Bozik 1:26pm May 4, 2011)
I like the idea of cowboy boots as long as there is a rugged cowboy in them... ;)
(Colleen Conklin 1:28pm May 4, 2011)
Sherie: That particular model comes with boots but they do come right off. Beware though, Austin is the jealous type.
Joanne: It's here and more are coming in right behind it. Get ready for cowboy reading!
(Carolyn Brown 1:28pm May 4, 2011)
All it would take for me to trade in my high heels for a pair of cowboy boots would be for me to see one of those handsome cowboys on your book covers.
(Shirley Younger 1:28pm May 4, 2011)
Hello Carolyn!
I spent the first 22 years of my life in a tiny town (pop. 838)in Northeastern Oklahoma so I know the attraction to cowboys all too well. I live in the Midwest now and would love to go back to my roots. I'm a farm girl that is stuck in the big city. I much prefer a rural life. Having a cute cowboy would be all the reason I would need to put my cowgirl boots back on.

Congratulations on your new release! Can't wait to read it.
(Stacie Deramo 1:33pm May 4, 2011)
Shirley: They are yummy aren't they...the cowboys, not those high heels! LOL! Sourcebooks does a fine job of making my covers look just like the cowboys I write about.
Stacie: Come on back home, darlin'. Put your boots on and let your roots grow on back down where they want to be!
(Carolyn Brown 1:45pm May 4, 2011)
can i ask if any of the people in your book are they family members or some par of the family. well i like the book cover and the series sound great
(Desiree Reilly 1:46pm May 4, 2011)
Yesterday my husband and I went to breakfast at the Waffle House. A young couple came in, he with ranch clothes including spurs on his books. She had jeans and tee shirt, but her ruby red boots were marvelous. They were so young and caring of each other that we loved watching them. Your book cover defineately brought a smile. Know the story will be good too.
(Rosemary Simm 2:07pm May 4, 2011)
It's too late for me. I've now reached the never say old, just growing older stage of live and need lower heels. I want to add, your book sounds like a fun one to read.
(Anna Speed 2:09pm May 4, 2011)
i actually grew up in cowboy boot and then moved to the high heels/city. i will be moving back to my boots soon and i can't wait. i have really missed the simplicty of living in the country.
(Tammy Ramey 2:39pm May 4, 2011)
I've already traded in my high heels for the cowboy boots and semi-retired to the country.
(Sue Farrell 2:42pm May 4, 2011)
I would love to read this book but I would rather win it!
(Terry Waldron 2:52pm May 4, 2011)
Trading high heels for boots wouldn't be too difficult. I do
not like high heels...and I am a country girl!
(Leanna Morris 3:06pm May 4, 2011)
Hi, Carolyn! You are a new author for me, but I love the sound of your Love Drunk Cowboy starting out your SPIKES & SPURS series. I have a couple of pairs of cowgirl boots and love them. I also have always loved reading about cowboys.
(Cathy Phillips 3:10pm May 4, 2011)
Desiree: No, there are no family members but don't tell my son-in-law, Todd. Since he and my daughter live in Terral, he thinks he's the role model Rye.
Rosemary: I love that story! We were in a DQ out in West Texas and this young boy came in all dressed in jeans and spurs. I struck up a conversation with him...nice kid! Reminded me of characters in my books.
Anna: Never too late, darlin'! You can two-step in flip flops!
Tammy: Roots must be callin' to you to come home. Hope you make it soon.
Sue: And I bet you are a happy woman! There's just something about the slow way of life in a small town or the country.
Terry: Good luck!!
Leanna: Then you will love the Spikes & Spurs series and be right at home when you read yourself into the story.
Cathy: Hello and thank you! Maybe after you read Love Drunk Cowboy, I won't be a new author anymore! Are your cowgirl boots red? I just love the red ones!
(Carolyn Brown 3:45pm May 4, 2011)
I love books with cowboys in them. I'd love to win this one.
(Wilma Frana 5:14pm May 4, 2011)
Wilma: Good luck on the drawing! And should you win, I surely do hope you enjoy it!
(Carolyn Brown 5:48pm May 4, 2011)
Your new series sounds so Kicking! Lived in CO for a time and knew many Bronc riders that rode the circuit there.
(Marcelle Cole 5:50pm May 4, 2011)
Boots have always been my first choice but I do wear high heels on special occasions. I'm a 5 generation Texan with my own ranch and cowboys hold a special place in my heart. Your books sound wonderful and I look forward to reading them.
(Maude Allen 5:51pm May 4, 2011)
i can't wait to read this!!!!!!
(Jennifer Beck 6:52pm May 4, 2011)
If that sexy cowboy was my loyal and true love, I'd drop everything in a minute,
grab those red cowboy boots, and grab that man and never let him go.
Love Drunk Cowboy sounds like a fantastic story, I'm looking forward to reading
it.
(Barbara Elness 6:54pm May 4, 2011)
Who wouldn't love a handsome cowboy, forget the heels - get the cowboy boots. Can't wait to read your book.
(Mary Smith 7:00pm May 4, 2011)
I would love a Cowboy, but not a drunk one.
(Cheryl English 7:25pm May 4, 2011)
The Spikes & Spurs series sounds fun, Cowboys always make for a great read. The cowboy boots definitely get my vote.
(Karla Rush 7:28pm May 4, 2011)
Send the plane ticket and I'm there :)
(Leni Kaye 7:42pm May 4, 2011)
I rarely wear heels, so give me the cowboy boots any day!
(Diane Sallans 8:08pm May 4, 2011)
Marcelle: Don't you just love those bronc riders? I'd love to visit CO again. It's been years since I was in that state.
Maude: You have stolen my heart! I'm only a 4th generation Texan (by birth).
Jennifer: When you do drop me a line and let me know if you like the story as well as the cover.
Barbara: You should've been there to talk to Austin when the doubts rose up to aggravate her.
Mary: You got it...just take off those shoes, boots, heels, whatever, and kiss that cowboy!
Cheryl: No, not a drunk one...one that can dance and knows all the right things to say!
Karla: Thank you! Writing cowboy stories is a lot of fun, too.
Leni: Maybe reading the Spikes & Spurs series will "take you away" like an airplane ticket to Texas.
Diane: Then you are going to love Spikes & Spurs!!
(Carolyn Brown 8:23pm May 4, 2011)
I wear heels when necessary. When it's called for. But it wouldn't take but a soft wisp of wind for me to give them up for cowboy boots! Will the hunk-o-burning-love cowboy come with them?

A great start to a new series. I can't wait!
(Cynthia Netherton 9:17pm May 4, 2011)
I love reading romance stories that involve cowboys. What could be better!! I love cowboy boots too! No spurs though!
(Brenda Rupp 9:18pm May 4, 2011)
A handsome man with a sweet sexy drawl would definitely be a good start! :-)
(Robin Daily 10:20pm May 4, 2011)
Cynthia: Oh, yeah! When you buy the boots you get the cowboy!
Brenda Rupp: Ouch!! That reminds me of the first cowboy commandment: Never squat with your spurs on!
Robin: Yes, ma'am. That drawl is the selling point.
(Carolyn Brown 10:25pm May 4, 2011)
Hmm... that's a tough one since I am a city girl... But you know... the right guy may convince me... :)
(May Pau 10:27pm May 4, 2011)
OK don't wear heels that much anyway. I'll take the cowboy boots any time.
(Lisa Kendall 10:27pm May 4, 2011)
I love your books and cannot wait to read this one. Love the drawl and the hat and boots.
(Pat Lieberman 10:40pm May 4, 2011)
May Pau: Rye has two more brothers who might be interested in getting you into or out of boots!
Lisa: And I bet you'd be willin' for two-steppin' and line dancin', too...and maybe a taste of watermelon wine?
Pat: Hi lady! Nice to see a familiar name! I'm so glad that you enjoy my books!
(Carolyn Brown 11:01pm May 4, 2011)
The books sounds great. Personally I'd prefer some red comboy boots to high heels.
(Jessica Sutton 1:34am May 5, 2011)
Looking forward to reading this one, just love your books
(Frances Namuth 3:44am May 5, 2011)
Jessica: Then you'll love Terral, Oklahoma!
Frances: Thank you!!! It's the first of a seven book series!
(Carolyn Brown 7:36am May 5, 2011)
Probably just a good looking man! I'm not sure if I'd want to wear red boots when I could just put on my teal ones, but hey, I'm up for an adventure!
(Kelli Jo Calvert 10:21am May 5, 2011)
Not much -- I'm all for comfort so I'm more into flats than heels. My attire
of choice when I'm home is pj's.

The book sounds so good. I've got a thing for cowboys.
(Mona Garg 11:34am May 5, 2011)
I think I like the sound of this series....just the right amount of tension between two people fighting their feelings is fun.... I like watching a good pair of jeans- covered butt with a swanky walk and no shirt, makes my mouth water.....
(Shonda Abercrombie 11:49am May 5, 2011)
Kelli: I'm sure tht teal ones would do just fine! I do like an adventurous soul!
Mona: It's not difficult to develop a "thing for cowboys"...especially when they are so dang sexy.
Shonda: Amen, darlin'!
(Carolyn Brown 3:18pm May 5, 2011)
Would love to read this. It would not take much to turn me into a country girl. Just add the cowboy and I would be content.
(Diane Castiglione 3:34pm May 5, 2011)
Diane: LOVE that attitude. Betcha there's a cowboy waiting for you, just ready to tattoo your name on his big old bicep!
(Carolyn Brown 3:46pm May 5, 2011)
I think I would wear cowboy boots - that they would be more comfortable. Haven't worn heels in such a long long time.
(Helen Livermore 5:49pm May 5, 2011)
Helen: Me, either, on the heels. Used to wear them to work but now that I am privileged to be a full time writer, I get to choose my attire...mismatched pajamas and flip flops! LOL
(Carolyn Brown 7:47pm May 5, 2011)
I love cowboy books and look forward to this series. I never wore heels, just not my thing; I am tall so really dont need the extra height. Love that cowboy hat pulled low over his face.
(Karen Triolo 11:14pm May 5, 2011)
I would love to win your book!
(Charlene Fraley 12:11pm May 6, 2011)
I grew up in Wisconsin and have even lived in the deep south of Georgia so I'd have to say...he'd have to promise to kill the bugs for me cuz cootie bugs just creep me out!! Everything else is all good ;)
(Cindi Mitchell 4:05pm May 6, 2011)
Karen: That cowboy hat trick is right sexy, isn't it? Makes a woman want to lean in real close and see if his eyes are twinkling.
Charlene: Good luck and if you are a winner...happy reading!
Cindi: Thank you for stopping by and a good cowboy would kill those bugs for you, darlin', in a heart beat and then put on some music and two step with you to take your mind off those wicked critters!
(Carolyn Brown 9:37am May 7, 2011)
Thank you for your awesome review! Thank you! Thank you! Thank you!
(Carolyn Brown 6:56pm May 8, 2011)
Just from this review, I want to read this book.
(Marie Manolio 2:13pm May 9, 2011)
i want to read this book to i love books with cowboys in them
(Denise Smith 1:07am April 8, 2012)
Registered users may leave comments.
Log in or register now!