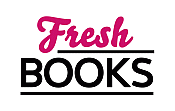 Sweet Reads in February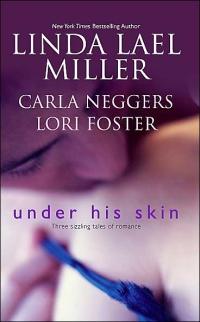 Purchase
The Little Flower Shop, June 2023
Trade Paperback
The Dangerous One, March 2023
Mass Market Paperback / e-Book
Bare It All, August 2022
Paperback / e-Book
Murphy's Law, July 2022
Mass Market Paperback / e-Book
The Honeymoon Cottage, June 2022
Paperback / e-Book
The Honeymoon Cottage, June 2022
Hardcover / e-Book
In Bloom, May 2022
Mass Market Paperback / e-Book
Riley and Lone Star Lovers, April 2022
Mass Market Paperback / e-Book
Watching Over You, January 2022
Mass Market Paperback / e-Book
Gabe and Taking the Boss to Bed, December 2021
Mass Market Paperback / e-Book
Stronger Than You Know, September 2021
Mass Market Paperback / e-Book
The Summer of No Attachments, July 2021
Trade Size / e-Book
Colt, June 2021
e-Book
The Somerset Girls, June 2021
Mass Market Paperback / e-Book
Breaking His Rules, June 2021
Mass Market Paperback / e-Book (reprint)
Never Too Much, April 2021
Mass Market Paperback / e-Book (reprint)
No Holding Back, February 2021
Mass Market Paperback / e-Book
Tough Love, October 2020
Mass Market Paperback / e-Book
Unexpected, July 2020
Mass Market Paperback / e-Book (reprint)
The Somerset Girls, May 2020
Trade Size / e-Book / audiobook
The Secret Life of Bryan, March 2020
Mass Market Paperback / e-Book (reprint)
All Fired Up, November 2019
Mass Market Paperback / e-Book
Truth or Dare, September 2019
Mass Market Paperback / e-Book (reprint)
Sisters of Summer's End, June 2019
Trade Size / e-Book
Cooper's Charm, June 2019
Mass Market Paperback / e-Book (reprint)
Slow Ride, April 2019
Mass Market Paperback / e-Book
Driven to Distraction, December 2018
Mass Market Paperback / e-Book
Cooper's Charm, August 2018
Trade Size / e-Book
Worth the Wait, July 2018
Mass Market Paperback / e-Book (reprint)
Fast Burn, March 2018
Mass Market Paperback / e-Book
Close Contact, December 2017
Mass Market Paperback / e-Book
Say No to Joe?, August 2017
Mass Market Paperback
Worth the Wait, August 2017
Trade Size / e-Book
Don't Tempt Me, July 2017
Mass Market Paperback / e-Book (reprint)
Murphy's Law, May 2017
Mass Market Paperback / e-Book (reprint)
Hard Justice, April 2017
Mass Market Paperback / e-Book
Under Pressure, February 2017
Paperback / e-Book
Don't Tempt Me, August 2016
Trade Size / e-Book
In Too Deep & One Enchanted Moment, May 2016
Paperback / e-Book
Fighting Dirty, March 2016
Hardcover / e-Book
On The Naughty List, October 2015
Paperback / e-Book
Tough Love, September 2015
Paperback / e-Book
Holding Strong, April 2015
Paperback / e-Book
All For You, January 2015
Paperback / e-Book
On the Naughty List, October 2014
e-Book
No Limits, September 2014
Paperback / e-Book
Hard Knocks, August 2014
e-Book
Dash of Peril, April 2014
Paperback / e-Book
Delicious, December 2013
Paperback / e-Book
Getting Rowdy, October 2013
Paperback / e-Book
The Buckhorn Legacy, November 2012
Paperback / e-Book (reprint)
Run The Risk, October 2012
Paperback / e-Book
A Perfect Storm, April 2012
Paperback / e-Book
Savor the Danger, July 2011
Paperback
The Promise Of Love, June 2011
Trade Size
Trace Of Fever, June 2011
Paperback / e-Book
When You Dare, May 2011
Paperback
The Guy Next Door, March 2011
Mass Market Paperback / e-Book
Bewitched: In Too Deep\married To The Boss, November 2010
Paperback
Unbelievable, July 2010
Paperback
The Gift Of Love, June 2010
Paperback
Back In Black, February 2010
Paperback
Double The Heat, December 2009
Paperback
Yule Be Mine, October 2009
Paperback
Out Of The Light, Into The Shadows, August 2009
Paperback
Real Men Last All Night, July 2009
Paperback
Tails Of Love, June 2009
Paperback
Impetuous, June 2009
Mass Market Paperback (reprint)
Scandalous, March 2009
Mass Market Paperback (reprint)
My Man Michael, February 2009
Paperback
Double the Pleasure, December 2008
Trade Size
Caught!, October 2008
Trade Size
I'm Your Santa, October 2008
Paperback
Heartbreakers, June 2008
Trade Size (reprint)
The Power of Love, June 2008
Paperback
Fallen Angels, March 2008
Paperback
Hard to Handle, February 2008
Paperback
A Very Merry Christmas, October 2007
Paperback
I'm Your Santa, October 2007
Trade Size
Enticing, September 2007
Paperback (reprint)
Simon Says, July 2007
Paperback
The Write Ingredients: Recipes from Your Favorite Authors, June 2007
Paperback
Jordon, March 2007
Paperback (reprint)
Gabe, March 2007
Paperback (reprint)
Morgan, March 2007
Paperback (reprint)
Sawyer, March 2007
Paperback (reprint)
Causing Havoc, February 2007
Paperback
Santa, Baby, November 2006
Paperback
A Very Merry Christmas, October 2006
Trade Size
The Night Before Christmas, October 2006
Paperback
Murphy's Law, September 2006
Paperback
Bad Boys of Summer, June 2006
Trade Size
When Good Things Happen to Bad Boys, April 2006
Trade Size
Wildly Winston, March 2006
Trade Size (reprint)
Jude's Law, February 2006
Paperback
Truth or Dare, January 2006
Paperback (reprint)
Once and Again - Morgan and Sawyer, December 2005
Paperback (reprint)
Tempted, October 2005
Trade Size (reprint)
The Night Before Christmas, October 2005
Trade Size
Unzipped, July 2005
Trade Size (reprint)
Bad Boys to Go, June 2005
Paperback (reprint)
I Love Bad Boys, June 2005
Paperback (reprint)
Jamie, June 2005
Paperback
Star Quality, May 2005
Trade Size
Fantasy, April 2005
Paperback (reprint)
Unexpected, November 2004
Paperback (reprint)
Just A Hint--Clint, October 2004
Trade Size
Scandalous, August 2004
Trade Size (reprint)
The Truth about Cats and Dogs, August 2004
Paperback
Sex Appeal, August 2004
Paperback (reprint)
When Bruce Met Cyn, July 2004
Paperback
Perfect for the Beach, May 2004
Trade Size
Bad Boys in Black Ties, April 2004
Trade Size
Fallen Angels, February 2004
Trade Size (reprint)
The Secret Life of Bryan, February 2004
Trade Size
Never Too Much, December 2003
Paperback (reprint)
Jingle Bell Rock, October 2003
Trade Size
Say No to Joe?, August 2003
Paperback
Under His Skin, July 2003
Paperback (reprint)
Impetuous, May 2003
Paperback (reprint)
Bad Boys on Board, April 2003
Trade Size
Too Much Temptation, February 2003
Paperback (reprint)
Forever and Always - Gabe/Jordan, December 2002
Paperback (reprint)
Casey, December 2002
Paperback
I Brake for Bad Boys, November 2002
Trade Size
Wild, January 2002
Paperback (reprint)
Winston Brothers, December 2001
Paperback (reprint)
Treat Her Right, October 2001
Paperback
All through the Night, October 2001
Trade Size
Caught in the Act, August 2001
Paperback
Hot and Bothered, July 2001
Paperback
All I Want for Christmas, November 2000
Paperback / e-Book
Sinful, January 2000
Paperback

Always a Cowboy, May 2023
Mass Market Paperback
Willow, March 2023
Mass Market Paperback
Once a Rancher, February 2023
Mass Market Paperback / e-Book
The Marriage Season, December 2022
e-Book (reprint)
The Marriage Pact, August 2022
Mass Market Paperback / e-Book (reprint)
The Creed Legacy, July 2022
Paperback / e-Book
Country Born, May 2022
Hardcover / e-Book
The McKettrick Way and A Baby and a Betrothal, January 2022
Mass Market Paperback / e-Book
The Cowboy She Loves to Hate, January 2022
e-Book (reprint)
No Place Like Home, November 2021
Mass Market Paperback / e-Book
A Rancher's Honor, August 2021
Mass Market Paperback / e-Book
The Yankee Widow, July 2021
Trade Size / e-Book
Wild About Harry & Stone Cold Surrender, June 2021
Hardcover / e-Book
Country Proud, May 2021
Mass Market Paperback / e-Book
At Home in Stone Creek & Rancher's Wild Secret, April 2021
Mass Market Paperback / e-Book
The Marriage Charm, December 2020
Paperback / e-Book
High Country Bride, July 2020
Mass Market Paperback / e-Book (reprint)
The Yankee Widow, May 2020
Mass Market Paperback / e-Book (reprint)
Country Strong, February 2020
Mass Market Paperback / e-Book
Forever and a Day, August 2019
Mass Market Paperback / e-Book
Big Sky Wedding, June 2019
Mass Market Paperback / e-Book (reprint)
The Yankee Widow, May 2019
Hardcover / e-Book
Cowboy Homecoming, April 2019
Mass Market Paperback / e-Book
A Snow Country Christmas, October 2018
Mass Market Paperback / e-Book (reprint)
Big Sky River, September 2018
Mass Market Paperback / e-Book (reprint)
Cowboy Ever After, June 2018
Mass Market Paperback / e-Book
Cowboy Country, January 2018
Mass Market Paperback / e-Book
When I'm with You, October 2017
Mass Market Paperback / e-Book (reprint)
A Snow Country Christmas, October 2017
Hardcover / e-Book
Together, August 2017
Mass Market Paperback (reprint)
Part of the Bargain, July 2017
Mass Market Paperback
Forever a Hero, April 2017
Mass Market Paperback / e-Book
Heart of a Cowboy, February 2017
Mass Market Paperback
Arizona Heat, January 2017
Mass Market Paperback / e-Book
The 24 Days of Christmas, November 2016
e-Book (reprint)
Always a Cowboy, September 2016
Paperback / e-Book
At Home in Stone Creek, June 2016
Mass Market Paperback
Once a Rancher, April 2016
Paperback / e-Book
The McKettrick Way, March 2016
Mass Market Paperback / e-Book (reprint)
The Cowboy Way, February 2016
Paperback / e-Book
Christmas in Mustang Creek, October 2015
Paperback / e-Book
The Marriage Season, June 2015
Paperback / e-Book
Sweet Talk Boxed Set, May 2015
e-Book
The Marriage Charm, February 2015
Paperback / e-Book
Snowflakes on the Sea, November 2014
Paperback / e-Book
Mixed Messages, November 2014
Paperback / e-Book (reprint)
McKettricks of Texas: Tate, October 2014
Paperback / e-Book (reprint)
The Marriage Pact, June 2014
Paperback / e-Book
Big Sky Secrets, January 2014
Paperback / e-Book
Memory's Embrace, January 2014
Paperback (reprint)
Big Sky Wedding, September 2013
Paperback / e-Book
A Proposal for Christmas, September 2013
Hardcover / e-Book
He's the One, June 2013
Paperback / e-Book
Big Sky Summer, June 2013
Paperback / e-Book
Sun, Sand, Sex, May 2013
Paperback / e-Book (reprint)
Daring Moves, April 2013
e-Book (reprint)
Big Sky River, January 2013
Paperback / e-Book
An Outlaw's Christmas, October 2012
Hardcover / e-Book
Big Sky Mountain, August 2012
Paperback / e-Book
Big Sky Country, June 2012
Paperback / e-Book
A Lawman's Christmas, October 2011
Hardcover / e-Book
Creed's Honor, June 2011
Paperback / e-Book
Ragged Rainbows, May 2011
Paperback (reprint)
A Creed In Stone Creek, March 2011
Mass Market Paperback
The McKettrick Legend, January 2011
Paperback (reprint)
Mckettrick's Choice, December 2010
Paperback
The Christmas Brides, November 2010
Paperback (reprint)
Willow, October 2010
Paperback (reprint)
McKettricks Of Texas: Austin, July 2010
Mass Market Paperback
McKettrick's Pride, June 2010
Mass Market Paperback (reprint)
Mckettrick's Luck, June 2010
Mass Market Paperback (reprint)
McKettricks Of Texas: Garrett, June 2010
Mass Market Paperback
McKettricks Of Texas: Tate, February 2010
Mass Market Paperback
At Home In Stone Creek, November 2009
Mass Market Paperback
A Creed Country Christmas, November 2009
Hardcover
The Bridegroom, August 2009
Mass Market Paperback
State Secrets, June 2009
Mass Market Paperback (reprint)
Montana Creeds: Tyler, April 2009
Mass Market Paperback
Montana Creeds: Dylan, March 2009
Mass Market Paperback
Montana Creeds: Logan, February 2009
Mass Market Paperback
A Stone Creek Christmas, December 2008
Mass Market Paperback
A McKettrick Christmas, November 2008
Hardcover
The Rustler, October 2008
Mass Market Paperback
A Wanted Man, May 2008
Paperback
There And Now, May 2008
Paperback (reprint)
Here And Then, May 2008
Paperback (reprint)
Glory, Glory, May 2008
Paperback (reprint)
More Than Words, April 2008
Hardcover
Deadly Deceptions, March 2008
Paperback
Deadly Gamble, January 2008
Paperback (reprint)
The McKettrick Way, December 2007
Paperback
A Wanted Man, July 2007
Hardcover
Sun, Sand, Sex, June 2007
Trade Size
The Man From Stone Creek, June 2007
Paperback (reprint)
McKettrick's Heart, April 2007
Paperback
McKettrick's Pride, March 2007
Paperback
McKettrick's Luck, February 2007
Paperback
One Last Look, December 2006
Paperback (reprint)
Sierra's Homecoming, December 2006
Paperback
Deadly Gamble, November 2006
Trade Size
I'll Be Home for Christmas, October 2006
Paperback
Lily and the Major, August 2006
Paperback (reprint)
The Man from Stone Creek, June 2006
Hardcover
McKettrick's Choice, March 2006
Paperback
One Last Look, January 2006
Trade Size
Never Look Back, July 2005
Paperback (reprint)
Wild About Harry, June 2005
Paperback (reprint)
Just Kate, June 2005
Paperback (reprint)
Part of The Bargain, June 2005
Paperback (reprint)
Beach Blanket Bad Boys, June 2005
Trade Size
McKettrick's Choice, June 2005
Hardcover
Daring Moves, June 2005
Paperback / e-Book (reprint)
Secondhand Bride, December 2004
Paperback
Don't Look Now, July 2004
Paperback (reprint)
Shotgun Bride, October 2003
Paperback
Under His Skin, July 2003
Paperback (reprint)
The Last Chance Cafe, May 2003
Paperback (reprint)
High Country Bride, December 2002
Paperback
Everlasting Love, May 1995
Mass Market Paperback

Abandon, April 2022
Mass Market Paperback / e-Book (reprint)
Breakwater, March 2022
Paperback / e-Book
Wisconsin Wedding, January 2022
e-Book (reprint)
Night's Landing, November 2021
e-Book (reprint)
Cold Ridge, October 2021
e-Book (reprint)
Impostor's Lure, July 2021
e-Book (reprint)
Rival's Break, August 2020
Mass Market Paperback / e-Book (reprint)
Rival's Break, September 2019
Hardcover / e-Book
Impostor's Lure, August 2019
Mass Market Paperback / e-Book (reprint)
Stone Bridges, April 2019
Mass Market Paperback / e-Book
Impostor's Lure, September 2018
Hardcover / e-Book
Thief's Mark, August 2018
Mass Market Paperback / e-Book (reprint)
The River House, April 2018
Mass Market Paperback / e-Book
The Waterfall & Odd Man Out, October 2017
Mass Market Paperback
Thief's Mark, September 2017
Hardcover / e-Book
Liar's Key, August 2017
Mass Market Paperback
Red Clover Inn, April 2017
Mass Market Paperback / e-Book
Liar's Key, September 2016
Hardcover / e-Book
Keeper's Reach, August 2016
Mass Market Paperback / e-Book (reprint)
Cold Ridge, July 2016
Paperback / e-Book
The Spring at Moss Hill, February 2016
Hardcover / e-Book
A Knights Bridge Christmas, October 2015
Hardcover / e-Book
Keeper?s Reach, September 2015
Hardcover / e-Book
Echo Lake, February 2015
Paperback / e-Book
Christmas at Carriage Hill, December 2014
e-Book
Stonebrook Cottage, November 2014
Paperback / e-Book (reprint)
Harbor Island, September 2014
Hardcover / e-Book
Cider Brook, February 2014
Paperback / e-Book
Declan's Cross, September 2013
Hardcover / e-Book
Heron's Cove, August 2013
Mass Market Paperback / e-Book (reprint)
Rock Point, July 2013
e-Book
That Night On Thistle Lane, February 2013
Paperback / e-Book
The Waterfall, November 2012
Paperback / e-Book
Heron's Cove, August 2012
Hardcover / e-Book
Secrets Of The Lost Summer, February 2012
Paperback / e-Book
Saint's Gate, September 2011
Hardcover / e-Book
The Whisper, July 2011
Paperback (reprint)
Kiss the Moon, February 2011
Paperback
Cold Dawn, November 2010
Paperback
The Whisper, July 2010
Hardcover
The Mist, April 2010
Mass Market Paperback (reprint)
On Fire, February 2010
Mass Market Paperback (reprint)
Cold River, December 2009
Mass Market Paperback
Captivated, September 2009
Mass Market Paperback
The Mist, July 2009
Hardcover
The Angel, June 2009
Mass Market Paperback (reprint)
Betrayals, March 2009
Mass Market Paperback
Cold Pursuit, November 2008
Mass Market Paperback
Tempting Fate, August 2008
Mass Market Paperback (reprint)
The Angel, May 2008
Hardcover
The Widow, November 2007
Paperback
Abandon, June 2007
Paperback
Cut and Run, March 2007
Paperback
The Widow, October 2006
Hardcover
Dark Sky, August 2006
Paperback
The Rapids, May 2006
Paperback (reprint)
Night's Landing, May 2006
Paperback (reprint)
The Carriage House, May 2006
Paperback (reprint)
The Waterfall, May 2006
Paperback (reprint)
Breakwater, February 2006
Paperback
Dark Sky, August 2005
Paperback
The Rapids, December 2004
Paperback
Night's Landing, May 2004
Paperback
On Fire, November 2003
Paperback (reprint)
Cold Ridge, August 2003
Paperback
Under His Skin, July 2003
Paperback (reprint)
On the Edge, July 2003
Trade Size
The Harbor, January 2003
Paperback
Everlasting Love, May 1995
Mass Market Paperback

Harlequin
July 2003
554 pages
ISBN: 0373835884
Paperback (reprint)
Add to Wish List

Romance Anthology | Romance Contemporary
Snowflakes on the Sea by Linda Lael Miller
Outrageous by Lori Foster
Bewitching by Carla Neggers
This is the story of the Marshes and the Harlings...two families feuding for three hundred years. When Hannah Marsh wrote a book that could smear Win Harling's family name, the gloves were off. But would they end up at each other's throats...or in each other's arms?
Comments
No comments posted.

Registered users may leave comments.
Log in or register now!