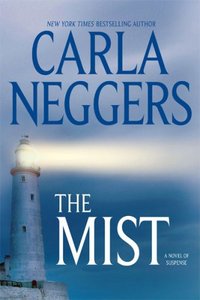 Purchase
MIRA
July 2009
On Sale: June 30, 2009
352 pages
ISBN: 0778326241
EAN: 9780778326243
Hardcover
Add to Wish List

When Lizzie Rush uncovers evidence that thrill-seeking billionaire Norman Estabrook may be at the center of an international criminal network, she finds herself playing a dangerous game of cat and mouse. Raised in the elite world of her hotelier family, educated in reality by her spy father, Lizzie is the perfect choice to slowly amass information that will take down Estabrook. But no good deed goes unpunished.
Despite Norman's arrest, Lizzie knows she's not safe. Estabrook will stop at nothing to exact revenge against the people who took him down—unless she stops him first. When she learns of a bomb that's about to go off in Boston, her instincts are proven right. But her warning doesn't come quickly enough. One detective is seriously injured in the blast and another, the FBI director's daughter, disappears. Then intelligence officer Will Davenport arrives with a single, simple message: Norman Estabrook is gone.
Lizzie doesn't know how Will found her or whose side he's on, but she does know he can help her prevent the killers from striking again. Now Lizzie—a woman who's spent the last year shrouded in a fog of deception—has no choice but to trust Will, a man who lives by a code of personal honor and answers to no one. At least until the mist clears and the frightening truth is revealed.
Comments
7 comments posted.
Re: The Mist

sounds like a good book
(Janet Duffey 2:56pm July 18, 2009)
my concentration is off maybe this is the book I'm, looking for story sounds great.
(Ann w 5:56pm July 18, 2009)
this sounds like an interesting story since I love suspense
(Diane Sadler 9:54pm July 18, 2009)
Sounds like Ms. Neggers has done it
again. She writes such wonderful books
of suspense.
(Patricia Barraclough 10:08pm July 18, 2009)
I love all of Carla's books. I'd love to win a signed one. Thanks
Lorraine
[email protected]
(Lorraine Larose 11:26pm July 18, 2009)
WOW! This looks like a great book. Will definetly put it on my TBR pile! Congrats and Best Wishes!
(JoAnn White 12:25pm July 19, 2009)
I love the mystique of lighthouses, so this book particularly caught my eye.
Beautiful cover, Carla!
(LuAnn Morgan 1:24pm July 19, 2009)
Registered users may leave comments.
Log in or register now!