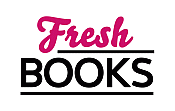 Fall into September books you'll love
Carla Neggers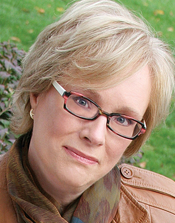 Blogging at Fresh Fiction
Carla Neggers | Ireland, Suspense and DECLAN'S CROSS
September 23, 2013
No one does Ireland like New York Times bestselling author and cooking enthusiast, Carla Read More...
Carla Neggers | Travel Tales: Writing on the Fly
October 22, 2007
I'm on the road. I just arrived in beautiful Salt Lake City on not such a beautiful day, but what incredible scenery. It's Read More...
Carla Neggers is the New York Times bestselling author of more than 50 novels. A magna cum laude graduate of Boston University and popular teacher of writing workshops across the country, Carla is known for her unique blend of humor, romance and suspense. She started writing as a child — she'd climb trees or hide in her closet to escape her six brothers and sisters. Although named for her Dutch grandmother and raised by her Dutch-born father and southern mother, Carla has lived her entire life in the northeast. She and her husband live in a house they renovated not far from picturesque Quechee Gorge in Vermont.
Log In to see more information about Carla Neggers
Log in or register now!
Series
Sharpe & Donovan | Swift River Valley
Books:
Abandon, April 2022
Cold Ridge # 6
Mass Market Paperback / e-Book (reprint)
Breakwater, March 2022
Cold Ridge #5
Paperback / e-Book
Wisconsin Wedding, January 2022
e-Book (reprint)
Night's Landing, November 2021
Cold Ridge #2
e-Book (reprint)
Cold Ridge, October 2021
e-Book (reprint)
Impostor's Lure, July 2021
Sharpe & Donovan #9
e-Book (reprint)
Rival's Break, August 2020
Mass Market Paperback / e-Book (reprint)
Rival's Break, September 2019
Sharpe & Donovan
Hardcover / e-Book
Impostor's Lure, August 2019
Sharpe & Donovan
Mass Market Paperback / e-Book (reprint)
Stone Bridges, April 2019
Swift River Valley #9
Mass Market Paperback / e-Book
Impostor's Lure, September 2018
Sharpe & Donovan #8
Hardcover / e-Book
Thief's Mark, August 2018
Sharpe & Donovan #7
Mass Market Paperback / e-Book (reprint)
The River House, April 2018
Swift River Valley #8
Mass Market Paperback / e-Book
The Waterfall & Odd Man Out, October 2017
Mass Market Paperback
Thief's Mark, September 2017
Sharpe & Donovan
Hardcover / e-Book
Liar's Key, August 2017
Mass Market Paperback
Red Clover Inn, April 2017
Swift River Valley #7
Mass Market Paperback / e-Book
Liar's Key, September 2016
Sharpe & Donovan #6
Hardcover / e-Book
Keeper's Reach, August 2016
Sharpe & Donovan #5
Mass Market Paperback / e-Book (reprint)
Cold Ridge, July 2016
Paperback / e-Book
The Spring at Moss Hill, February 2016
Swift River Valley #6
Hardcover / e-Book
A Knights Bridge Christmas, October 2015
Swift River Valley #5
Hardcover / e-Book
Keeper?s Reach, September 2015
Sharpe and Donovan #5
Hardcover / e-Book
Echo Lake, February 2015
Swift River Valley #4
Paperback / e-Book
Christmas at Carriage Hill, December 2014
Swift River Valley #3.5
e-Book
Stonebrook Cottage, November 2014
Paperback / e-Book (reprint)
Harbor Island, September 2014
Sharpe & Donovan
Hardcover / e-Book
Cider Brook, February 2014
Swift River Valley #3
Paperback / e-Book
Declan's Cross, September 2013
Sharpe & Donovan #3
Hardcover / e-Book
Heron's Cove, August 2013
Sharpe & Donovan
Mass Market Paperback / e-Book (reprint)
Rock Point, July 2013
Sharpe & Donovan prequel
e-Book
That Night On Thistle Lane, February 2013
Swift River Valley #2
Paperback / e-Book
The Waterfall, November 2012
Paperback / e-Book
Heron's Cove, August 2012
Sharpe & Donovan #2
Hardcover / e-Book
Secrets Of The Lost Summer, February 2012
Swift River Valley #1
Paperback / e-Book
Saint's Gate, September 2011
Sharpe & Donovan #1
Hardcover / e-Book
The Whisper, July 2011
first time in paperback
Paperback (reprint)
Kiss the Moon, February 2011
Paperback
Cold Dawn, November 2010
Paperback
The Whisper, July 2010
Hardcover
The Mist, April 2010
Mass Market Paperback (reprint)
On Fire, February 2010
Mass Market Paperback (reprint)
Cold River, December 2009
Mass Market Paperback
Captivated, September 2009
Famous Firsts
Mass Market Paperback
The Mist, July 2009
Hardcover
The Angel, June 2009
Mass Market Paperback (reprint)
Betrayals, March 2009
Mass Market Paperback
Cold Pursuit, November 2008
Mass Market Paperback
Tempting Fate, August 2008
Mass Market Paperback (reprint)
The Angel, May 2008
Hardcover
The Widow, November 2007
Paperback
Abandon, June 2007
Paperback
Cut and Run, March 2007
Paperback
The Widow, October 2006
Hardcover
Dark Sky, August 2006
Paperback
The Rapids, May 2006
Paperback (reprint)
Night's Landing, May 2006
Paperback (reprint)
The Carriage House, May 2006
Paperback (reprint)
The Waterfall, May 2006
Paperback (reprint)
Breakwater, February 2006
Paperback
Dark Sky, August 2005
Paperback
The Rapids, December 2004
Paperback
Night's Landing, May 2004
Paperback
On Fire, November 2003
Paperback (reprint)
Cold Ridge, August 2003
Paperback
Under His Skin, July 2003
Paperback (reprint)
On the Edge, July 2003
Trade Size
The Harbor, January 2003
Paperback
Everlasting Love, May 1995
Mass Market Paperback

Videos