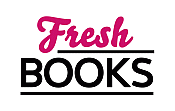 Hot Hot reads in August
Lori Foster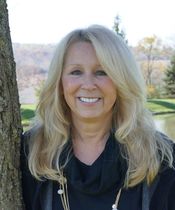 Blogging at Fresh Fiction
Lori Foster Interview - Heroes with Hidden Depths and Book Chat for Romance Nerds
March 25, 2022
In RILEY, your heroine Regina is threatened by some unknown creep. In some romantic suspense books Read More...
Lori Foster | Exclusive Interview: ALL FIRED UP
November 19, 2019
Welcome to Fresh Fiction, Lori! Please tell us a little bit about the Road to Love series, and the latest book, Read More...
Lori Foster | The athletes we can't get enough of
April 14, 2014
It can't be denied that men who are athletes, in such good shape, surrounded by all of that testosterone, appeal to women. Rough good Read More...
Lori Foster | Surprised by Her Characters
April 2, 2014
Every author is different in how he/she writes a book, but most fall into one of two main categories - either a plotter or a Read More...
Lori Foster | Run the Risk Blog Tour
October 16, 2013
Lori Foster stopped by today to talk about her new series and upcoming book. So let's get to it, shall we? Tell us Read More...
Lori Foster has a New Series
October 10, 2012
Lori Foster dropped by to talk about her new series Love Undercover and the first Read More...
Lori Foster | "The" Writer
September 24, 2007
So You're the Writer I get asked that a lot. By everyone. My doctor. My dentist. Neighbors. Friends to my extended family. I'm Read More...
Pseudonym: L. L. Foster.

Lori Foster is a New York Times, USA Today, and Publisher's Weekly bestselling author. She has received the Romantic Times "Career Achievement Award" for Series Romantic Fantasy and for Contemporary Romance; Amazon's top-selling romance title for TOO MUCH TEMPTATION; Amazon's Top Ten editors' picks in romance for CAUSING HAVOC; Waldenbooks' second "Bestselling Original Contemporary" romance for SAY NO TO JOE; the BGI group's "Bestselling Original Contemporary" romance for the THE SECRET LIFE OF BRYAN, "Bestselling Romantic Comedy" for JUDE'S LAW, "Bestselling Romantic Suspense" for BACK IN BLACK; and Amazon's #1 Editors' Pick in Romance for SERVANT: THE ACCEPTANCE.
Lori has been featured as a clue in the New York Times crossword puzzle, and the USA Today "Quick Cross" puzzle.
To give back to the community, Lori does an annual "benefit" book where all advance and royalties go to a charity, and she hosts the annual "Reader & Author Get Together," facilitating major interaction between readers, authors, and industry professionals while also donating all proceeds from raffles to local charities.
Interviews for Lori Foster
Lori Foster Talks about A PERFECT STORM
April 18, 2012
Log In to see more information about Lori Foster
Log in or register now!
Series
Men Who Walk | Love Undercover | Ultimate | Buckhorn Brothers | Guthrie Brothers | Body Armor | Summer Resort | Road to Love | McKenzies of Ridge Trail
Books:
Murphy's Law, July 2022
Law series # 2
Mass Market Paperback / e-Book
The Honeymoon Cottage, June 2022
Hardcover / e-Book
The Honeymoon Cottage, June 2022
Paperback / e-Book
In Bloom, May 2022
Mass Market Paperback / e-Book
Riley and Lone Star Lovers, April 2022
Mass Market Paperback / e-Book
Watching Over You, January 2022
The McKenzies of Ridge Trail #3
Mass Market Paperback / e-Book
Gabe and Taking the Boss to Bed, December 2021
Mass Market Paperback / e-Book
Stronger Than You Know, September 2021
The McKenzies of Ridge Trail #2
Mass Market Paperback / e-Book
The Summer of No Attachments, July 2021
Trade Size / e-Book
Colt, June 2021
Guthrie Brothers #1
e-Book
The Somerset Girls, June 2021
Mass Market Paperback / e-Book
Breaking His Rules, June 2021
Mass Market Paperback / e-Book (reprint)
Never Too Much, April 2021
Brava Brothers #2
Mass Market Paperback / e-Book (reprint)
No Holding Back, February 2021
McKenzies of Ridge Trail #1
Mass Market Paperback / e-Book
Tough Love, October 2020
An Ultimate Novel #3
Mass Market Paperback / e-Book
Unexpected, July 2020
Mass Market Paperback / e-Book (reprint)
The Somerset Girls, May 2020
Trade Size / e-Book / audiobook
The Secret Life of Bryan, March 2020
Visitation #2
Mass Market Paperback / e-Book (reprint)
All Fired Up, November 2019
Road to Love #3
Mass Market Paperback / e-Book
Truth or Dare, September 2019
Mass Market Paperback / e-Book (reprint)
Sisters of Summer's End, June 2019
Summer Resort #2
Trade Size / e-Book
Cooper's Charm, June 2019
Mass Market Paperback / e-Book (reprint)
Slow Ride, April 2019
Road to Love #2
Mass Market Paperback / e-Book
Driven to Distraction, December 2018
Road to Love #1
Mass Market Paperback / e-Book
Cooper's Charm, August 2018
Love at the Resort #1
Trade Size / e-Book
Worth the Wait, July 2018
The Guthrie Brothers #2
Mass Market Paperback / e-Book (reprint)
Fast Burn, March 2018
Body Armor #4
Mass Market Paperback / e-Book
Close Contact, December 2017
Body Armor
Mass Market Paperback / e-Book
Say No to Joe?, August 2017
Mass Market Paperback
Worth the Wait, August 2017
Guthrie Brothers #2
Trade Size / e-Book
Don't Tempt Me, July 2017
Mass Market Paperback / e-Book (reprint)
Murphy's Law, May 2017
Mass Market Paperback / e-Book (reprint)
Hard Justice, April 2017
Body Armor #2
Mass Market Paperback / e-Book
Under Pressure, February 2017
Body Armor
Paperback / e-Book
Don't Tempt Me, August 2016
Guthrie Brothers #1
Trade Size / e-Book
In Too Deep & One Enchanted Moment, May 2016
Paperback / e-Book
Fighting Dirty, March 2016
Ultimate #4
Hardcover / e-Book
On The Naughty List, October 2015
Paperback / e-Book
Tough Love, September 2015
Ultimate #3
Paperback / e-Book
Holding Strong, April 2015
Ultimate #2
Paperback / e-Book
All For You, January 2015
Paperback / e-Book
On the Naughty List, October 2014
e-Book
No Limits, September 2014
Ultimate #1
Paperback / e-Book
Hard Knocks, August 2014
Hard Knocks
e-Book
Dash of Peril, April 2014
Love Undercover #4
Paperback / e-Book
Delicious, December 2013
Paperback / e-Book
Getting Rowdy, October 2013
Love Undercover #3
Paperback / e-Book
Bare It All, May 2013
Love Undercover #2
Paperback / e-Book
The Buckhorn Legacy, November 2012
The Buckhorn Brothers
Paperback / e-Book (reprint)
Run The Risk, October 2012
Love Undercover #1
Paperback / e-Book
A Perfect Storm, April 2012
Men Who Walk the Face of Danger #4
Paperback / e-Book
Savor the Danger, July 2011
Men Who Walk the Edge of Honor #3
Paperback
The Promise Of Love, June 2011
Trade Size
Trace Of Fever, June 2011
Men Who Walk the Edge of Honor #2
Paperback / e-Book
When You Dare, May 2011
Men Who Walk the Edge of Honor #1
Paperback
The Guy Next Door, March 2011
Mass Market Paperback / e-Book
Bewitched: In Too Deep\married To The Boss, November 2010
Paperback
Unbelievable, July 2010
Paperback
The Gift Of Love, June 2010
Paperback
Back In Black, February 2010
SBC Fighters #5
Paperback
Double The Heat, December 2009
Paperback
Yule Be Mine, October 2009
Paperback
Out Of The Light, Into The Shadows, August 2009
Paperback
Real Men Last All Night, July 2009
Paperback
Tails Of Love, June 2009
Paperback
Impetuous, June 2009
Famous Firsts
Mass Market Paperback (reprint)
Scandalous, March 2009
Mass Market Paperback (reprint)
My Man Michael, February 2009
Paperback
Double the Pleasure, December 2008
Trade Size
Caught!, October 2008
Trade Size
I'm Your Santa, October 2008
Paperback
Heartbreakers, June 2008
Trade Size (reprint)
The Power of Love, June 2008
Paperback
Fallen Angels, March 2008
Paperback
Hard to Handle, February 2008
SBC Fighters #3
Paperback
I'm Your Santa, October 2007
Trade Size
A Very Merry Christmas, October 2007
Paperback
Enticing, September 2007
The Buckhorn Brothers
Paperback (reprint)
Simon Says, July 2007
Paperback
The Write Ingredients: Recipes from Your Favorite Authors, June 2007
Paperback
Jordon, March 2007
The Buckhorn Brothers
Paperback (reprint)
Gabe, March 2007
Buckhorn Brothers #1
Paperback (reprint)
Morgan, March 2007
The Buckhorn Brothers
Paperback (reprint)
Sawyer, March 2007
The Buckhorn Brothers
Paperback (reprint)
Causing Havoc, February 2007
Paperback
Santa, Baby, November 2006
Paperback
A Very Merry Christmas, October 2006
Trade Size
The Night Before Christmas, October 2006
Paperback
Murphy's Law, September 2006
Paperback
Bad Boys of Summer, June 2006
Trade Size
When Good Things Happen to Bad Boys, April 2006
Bad Boys
Trade Size
Wildly Winston, March 2006
Trade Size (reprint)
Jude's Law, February 2006
Paperback
Truth or Dare, January 2006
Paperback (reprint)
Once and Again - Morgan and Sawyer, December 2005
Paperback (reprint)
Tempted, October 2005
Trade Size (reprint)
The Night Before Christmas, October 2005
Trade Size
Unzipped, July 2005
Trade Size (reprint)
Bad Boys to Go, June 2005
Paperback (reprint)
I Love Bad Boys, June 2005
Paperback (reprint)
Jamie, June 2005
Visitation series
Paperback
Star Quality, May 2005
Trade Size
Fantasy, April 2005
Paperback (reprint)
Unexpected, November 2004
Paperback (reprint)
Just A Hint--Clint, October 2004
Visitation series
Trade Size
Sex Appeal, August 2004
Paperback (reprint)
Scandalous, August 2004
Trade Size (reprint)
The Truth about Cats and Dogs, August 2004
Paperback
When Bruce Met Cyn, July 2004
Visitation series
Paperback
Perfect for the Beach, May 2004
Trade Size
Bad Boys in Black Ties, April 2004
Trade Size
Fallen Angels, February 2004
Trade Size (reprint)
The Secret Life of Bryan, February 2004
Visitation series
Trade Size
Never Too Much, December 2003
Paperback (reprint)
Jingle Bell Rock, October 2003
Trade Size
Say No to Joe?, August 2003
Visitation series
Paperback
Under His Skin, July 2003
Paperback (reprint)
Impetuous, May 2003
Paperback (reprint)
Bad Boys on Board, April 2003
Trade Size
Too Much Temptation, February 2003
Paperback (reprint)
Forever and Always - Gabe/Jordan, December 2002
Paperback (reprint)
Casey, December 2002
Silhouette Special Releases Series
Paperback
I Brake for Bad Boys, November 2002
Trade Size
Wild, January 2002
Winston Brothers
Paperback (reprint)
Winston Brothers, December 2001
Paperback (reprint)
Treat Her Right, October 2001
Harlequin Temptation, No. 852 - Men To The Rescue
Paperback
All through the Night, October 2001
Trade Size
Caught in the Act, August 2001
Paperback
Hot and Bothered, July 2001
Paperback
All I Want for Christmas, November 2000
Paperback / e-Book
Sinful, January 2000
Paperback

Videos