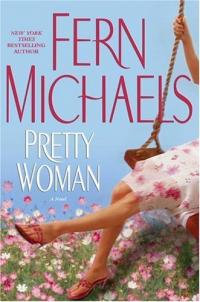 Purchase
Pocket Books
April 2005
Featuring: Rosie Gardener Bliss
336 pages
ISBN: 0743457811
Hardcover
Add to Wish List

Rosie Gardener and Vickie Winters were best friends, closer than sisters. Partners in a successful mail-order company, both women lived comfortably in lush Savannah, Georgia. Svelte and single Vickie only wanted the best for her friend -- and she couldn't stay quiet when Rosie, overweight and unable to see her own worth, fell under the spell of Kent Bliss, a two-timing cad whose meal ticket was vulnerable Rosie. The night before Rosie's wedding was the last time Vickie spoke to her -- to warn her about Kent's true nature, and to quit their business before leaving for Europe.
Now, on her third wedding anniversary, Rosie realizes Vickie was right -- and that the Porsche and other indulgences were her attempts to buy the love of a man who only cared about himself. Fed up with his mistreatment, she vows to change her life -- starting by kicking him out that night. The next day, she begins a diet and exercise regime. But more life-changing news awaits: Rosie has the single winning ticket in the Wonderball lottery -- and she's won $302 million.
With Kent lurking in the shadows to claim a share of her money, Rosie needs her friends more than ever -- and when Vickie returns to Savannah, Rosie learns the power of forgiveness. As she loses weight and works out under the eye of sexy personal trainer Jack Silver, a new Rosie emerges. This pretty woman is making a fresh start, and no one's greed or bitterness -- or even her own occasional self-doubts -- will stop her from jumping into life and love with a passion she didn't know she possessed.
Comments
No comments posted.

Registered users may leave comments.
Log in or register now!