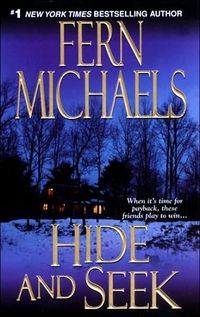 Purchase
Rules of the Game #1
Kensington Zebra
January 2008
On Sale: January 2, 2008
352 pages
ISBN: 1420101846
EAN: 9781420101843
Paperback
Add to Wish List

New York Times bestselling author Fern Michaels has created some of her most unforgettable characters yet in the Sisterhood-seven fearless friends who know that doing what's right sometimes means breaking all the rules. Now the Ladies of Pinewood are facing a challenge that will test their courage, their loyalty, and their talents as never before-one where failure could mean losing their freedom forever.
One stormy night years ago, the members of the Sisterhood gathered at Myra Rutledge's Virginia estate to plan a mission that would avenge one of their own. Since then, Myra, Annie, Yoko, Alexis, Isabelle, Kathryn, and Nikki have meted out justice to many more villains who believed themselves above the law, and they've become national heroines in the process. Still, payback has its price, and the Sisterhood's last assignment brought them perilously close to losing everything. Now the women are fugitives with a price on their heads, but they're not planning on hiding out for long-not when good friends need the kind of help only they can give.
Mitch Riley, the ruthless assistant director of the FBI, has targeted Cornelia "Nellie" Easter, the judge who helped the Sisterhood evade prison, and their lawyer, Lizzie Fox. Since the Sisterhood's escape, the Bureau has become a laughingstock, and Riley intends to frame Nellie and Lizzie to save his own career. He's created a special task force to hunt the Sisterhood down, and to make matters even trickier, their old nemeses, reporters Maggie Spritzer and Ted Robinson, are also hot on their heels. If the Sisterhood is caught, there'll be no one toprotect them this time. Mitch Riley has the entire FBI behind him, but the Sisterhood intends to prove that he's no match for a group of formidable women with an unbreakable bond and a wickedly cunning plan to bring the fight right to his door.
Comments
No comments posted.

Registered users may leave comments.
Log in or register now!