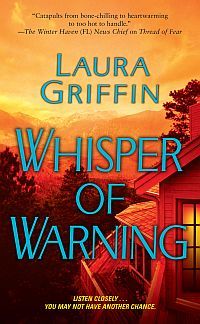 Purchase
Will he help prove her innocence . . .
or lead a killer to her door?
Glass Sisters #2
Pocket Star
April 2009
On Sale: March 31, 2009
Featuring: Will Hodges; Courtney Glass; Nathan Devereaux, Fiona Glass, and Jack Bowman
336 pages
ISBN: 1416570640
EAN: 9781416570646
Mass Market Paperback
Add to Wish List

When Courtney Glass finds herself at the heart of a brutal murder plot, she has two choices: run, or trust the detective in charge to discover the truth. But when their attraction gets the better of them, has she found the perfect man, or enabled the perfect crime?
Courtney Glass has been in trouble all her life, but nothing tops being an up-close witness to a brutal murder. Until she's accused of the crime.
Every scrap of evidence points to her guilt, and only Courtney knows what really happened. Now she must prove that she's not a murderer…but is one of the killer's intended victims. As police investigators hammer her for answers, Courtney knows she has two choices: run, or trust the brooding, sexy detective who's made it clear she's his prime suspect.
Comments
36 comments posted.
Sounds fun! Thanks for the contests and awesome reads!
(Sandy Lapp 3:47pm January 24, 2009)
I can't get on the blog. I get an error message that the link is broken.
(Karin Tillotson 3:48pm January 24, 2009)
Nice prize! Good books to read and a way to carry them - how cool is that?!
(Judy Bradley 4:10pm January 24, 2009)
I hope this is Sandi's blog??? as I didn't find any other. Thanks for the contest and chance to win a nice bundle of books!
(Martha Eskuchen 4:19pm January 24, 2009)
Sound's great! Who wouldn,t want to win books. Thanks!
(Donna Howard 4:38pm January 24, 2009)
OMG! I'm doing it..I AM BLOGGING.....and it feels good
Thank you Sara and Sandi for the strength of character, my Heroes!
(Dawn Raymer 4:48pm January 24, 2009)
Martha, unfortunately this isn't my blog. My blog posts tomorrow, and I'm upset that I didn't write
about the great book club meeting this week. Hope you like what I did write about though!

Dawn...if I've inspired you to write a blog that's a great compliment, and just what I needed for a
pick me up today.
(Sandi Shilhanek 5:23pm January 24, 2009)
Shock away. I like book surprises. More fuel for my voracious reading appetite that doesn't involve counting calories.
(Alyson Widen 5:57pm January 24, 2009)
I love that pink bag...perfect to carry to the bookstore and fill up!
(Cheryl McInnis 6:07pm January 24, 2009)
WooHoo! Who wouldn't want to win a pink bag full of great reads? Thanks for the contest! Love it!
(JoAnn White 6:26pm January 24, 2009)
Thanks for the contest. I need some more books to read.
(Roberta Harwell 7:24pm January 24, 2009)
Thanks for offering up this bundle of books; am always looking to add to my tbr. LOL.

Pat L.
(Pat Lieberman 7:45pm January 24, 2009)
This prize is soooo coool! Thanks for the contest!
(Teresa Miller 8:00pm January 24, 2009)
Wow awesome contest! Please enter me!
(Rachael Dimond 8:39pm January 24, 2009)
keep those awesome books coming our way! thanks
(Betty Guthrie 9:18pm January 24, 2009)
Great fun! Love to read good books! Thanks for the contests--I am new to them & hope to win sometime.
NCS
(Nancy S. 9:57pm January 24, 2009)
Diane Roche THIS IS MY I i love to read first try at this. jan 24
(Diane Roche 10:25pm January 24, 2009)
How nice, books are such a great prize. You can never have enough books to read.
(Anita Yancey 10:27pm January 24, 2009)
I love books and blogs, keep writing!
(Mary McCoy 10:40pm January 24, 2009)
Great Contest-I love to read and get free stuff
(Audra Holtwick 6:20am January 25, 2009)
Cool contest. I love to read and my To Be Read pile is getting very low.
(Kelly Jacobs 9:36am January 25, 2009)
Great contest. I need way more books as my TBR stack is almost gone thru. Thanks for the chance to win!!!
(Vicki Hancock 10:16am January 25, 2009)
My TBR pile is beginning to go down ... only about 20 books to go, so I NEED to win this contest!
(Annetta Sweetko 3:25pm January 25, 2009)
I'm just coming back from a weekend
out of town and am catching up on
emails where I saw this blog. Wow!
What a great contest to have such a
generous prize.
Time to mosey on over to today's blog
and comment as well.

Julie R.
(Julie Robinson 4:17pm January 25, 2009)
I love to read!
(Mary Smith 4:37pm January 25, 2009)
What a wonderful prize and way to keep your readers updated!
(Darci Paice 5:07pm January 25, 2009)
Sparkling like new fallen snow in the starfilled night, this contest is the answer to my heart's desire. Thanks somuch for holding it and to freshfiction for such a glistening treasury of info on books to read!
(Audrey Lawrence 8:48pm January 25, 2009)
thanks for all the contests. reading is my favorite hobby.
(Betty Conrad 9:03pm January 25, 2009)
Laura, those are some of my faves, too! I still giggle over SEP's IT HAD TO BE YOU & HEAVEN TEXAS, and I run for the Puffs Plus when I even think about Suz Brockmann's UNSUNG HERO. Books I can't put down are Robert B. Parker--I'd crawl across broken glass for that guy . . .
(Kit Frazier 10:47am March 30, 2009)
I loved Thread of Fear and have been looking forward to reading Whisper of Warning. I also love Lisa Jackson, I just finished reading an older book by her called Intimacies. Susan Crandall also has a new book out that you can't read with the lights out called Seeing Red. Right now I am in the middle of Karen Robard's Pursuit.
(Judy Anderson 1:59pm March 30, 2009)
I also love mysteries, especially psychological thrillers. Other books that keep me pinned to my seat are those that add a touch of comedy. They make me keep reading while I laugh at the antics of the characters.
(LuAnn Morgan 2:01pm March 30, 2009)
To see the word "page-turner" makes me laugh, since I used to think this was the person sitting on the bench next to the piano player. Flipping through pages of my favorite books, now I enjoy romance, historical or otherwise and am delving more into mysteries.
(Alyson Widen 2:32pm March 30, 2009)
Catherine Coulter's FBI thrillers. Wow! Talk about getting your attention!. Love them and I just finished reading "The Murder Game" by Beverly Barton, and couldn't put it down until I was done. Books that keep me guessing and wondering what's going to happen next are the ones I look for.
(JoAnn White 4:38pm March 30, 2009)
You & the folks here have named most of my favorite "page-turning" authors. One not mentioned is JA Konrath and his alter-ego, Jack Kilborn. His Konrath series is about a Chicago cop & is suspense & comedy; He just 3/31 released his first Jack Kilborn book and it is the SCARIEST book I have ever read including Pet Semetary! And Charlotte Hughes series about a Psychologist is also comedy & suspense. But definitely anything by Suzanne Brockmann, Catherine Coulter, Patricia Cornwell, Nicholas Sparks, and I could go on!!
(Kelli Jo Calvert 1:33pm March 31, 2009)
I love it when I get so engrossed in a
book that I am dead to the world. This
actually happens a lot. Thanks to wonder
authors like yourself:)
(Bridget Hopper 8:41pm March 31, 2009)
love to read especially mysteries
(Kathy Weber 12:37pm August 3, 2010)
Registered users may leave comments.
Log in or register now!