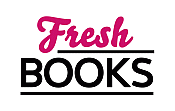 Spring for these books in March
Laura Griffin
Blogging at Fresh Fiction
Laura Griffin | The Latest in the NYT Bestselling Tracers Series
January 26, 2015
Readers always ask me where I get my story ideas. I got my start as a newspaper reporter, and often my inspiration comes from current Read More...
Laura Griffin | Exposed
June 26, 2013
Writing romantic suspense is an adventure. My heroes and heroines include police detectives, CSIs, DNA experts, and forensic anthropologists like you see on the TV Read More...
Laura Griffin | "I will never quit"
May 6, 2011
Several years ago I stood knee-deep in the Pacific Ocean, teeth chattering, wondering what on earth would possess a sane man to join the Read More...
Laura Griffin | Who doesn't love a good page-turner?
March 30, 2009
My favorite experience as a reader is to be riveted by a book and simply unable to stop reading while time ticks by all around Read More...
Sandi Shilhanek | January Reading
February 1, 2009
It's extremely hard to believe that we are at the beginning of the second month of 2009. That leads to the question of how Read More...
Sara Reyes | What's a book club?
January 24, 2009
Book club dynamics. Hmm, interesting topic. This past Wednesday I realized we've been meeting at my house for four years. A long time but Read More...
Laura Griffin | Breaking in this New Year: Tips for Aspiring Writers
January 21, 2009
Are you one of those voracious readers who believes that somewhere, deep down, you have a book inside you? If you are, I've got Read More...
Laura Griffin | A Romantic Thriller and a Chance to Win
October 8, 2008
People often ask me where I get story ideas. With my latest romantic suspense novel, THREAD Read More...
Laura Griffin
April 30, 2008
My favorite books are the ones that deliver pulse-pounding suspense and also touch my emotions. That's why I love to read—and write Read More...
New York Times and USA Today bestselling author LAURA GRIFFIN started her career in journalism before venturing into the world of romantic suspense. She is a two-time RITA Award winner (for the books Scorched and Whisper of Warning) as well as the recipient of the Daphne du Maurier Award (for Untraceable). Laura currently lives in Austin, where she is working on her next book.
Log In to see more information about Laura Griffin
Log in or register now!
Series
Tracers | Moreno & Hart | Alpha Crew | Wolfe Security | Texas Murder Files
Books:
Untraceable, July 2023
Mass Market Paperback
Deep Tide, May 2023
Texas Murder Files #4
Mass Market Paperback / e-Book
Vanishing Hour, November 2022
Mass Market Paperback / e-Book
Midnight Dunes, June 2022
The Texas Murder Files #3
Mass Market Paperback / e-Book
Last Seen Alone, October 2021
Mass Market Paperback / e-Book / audiobook
Flight, April 2021
The Texas Murder Files #2
Mass Market Paperback / e-Book
Hidden, September 2020
Texas Murder Files #1
Mass Market Paperback / e-Book
Desperate Girls, December 2019
Paperback / e-Book
Total Control, September 2019
Alpha Crew #4
e-Book
Her Deadly Secrets, July 2019
Wolfe Security #2
Trade Size / e-Book
Stone Cold Heart, April 2019
Tracers #13
Mass Market Paperback / e-Book
Desperate Girls, August 2018
Wolfe Security #1
Trade Size / e-Book
Touch of Red, November 2017
Tracers #12
Paperback / e-Book
Cover of Night, September 2017
Alpha Crew #3
e-Book
Alpha Crew: The Mission Begins, August 2017
Alpha Crew (1 and 2)
e-Book (reprint)
At Close Range, February 2017
Tracers #11
Paperback / e-Book
Deep Dark, June 2016
Tracers #10
Paperback / e-Book
Edge of Surrender, April 2016
Alpha Crew #2
e-Book
At The Edge, March 2016
Alpha Crew #1
e-Book
Frosted, December 2015
Moreno & Hart #3
e-Book
Shadow Fall, October 2015
Tracers #9
Paperback / e-Book
Beyond Limits, February 2015
Tracers #8
Paperback / e-Book
Hit and Run, August 2014
Moreno & Hart #2
e-Book
Far Gone, April 2014
Hardcover / e-Book
Crash and Burn, September 2013
Moreno & Hart #1
e-Book
Exposed, July 2013
Tracers #7
Paperback / e-Book
Scorched, November 2012
Tracers #6
Paperback / e-Book
Twisted, April 2012
Tracers #5
Paperback / e-Book
Guns and Roses, February 2012
e-Book
Snapped, September 2011
Tracers #4
Paperback / e-Book
Surrender at Dawn, June 2011
e-Book
Unforgivable, December 2010
Tracers #3
Mass Market Paperback / e-Book
Deadly Promises, October 2010
Mass Market Paperback
Unspeakable, July 2010
Tracers #2
Mass Market Paperback / e-Book
Untraceable, December 2009
Tracers #1
Mass Market Paperback
Whisper of Warning, April 2009
Glass Sisters #2
Mass Market Paperback
Thread of Fear, October 2008
Glass Sisters #1
Mass Market Paperback
One Wrong Step, May 2008
Mass Market Paperback
One Last Breath, October 2007
Mass Market Paperback