1--What is the title of your latest release?
2--What's the "elevator pitch" for your new book?
When a homicide cop persuades a talented genealogist to help him track down a serial killer, she becomes entangled in a web of deadly secrets.
3--How did you decide where your book was going to take place?
Texas is the backdrop for many of my books because there are so many interesting places to set a thriller. My hometown of Austin—a bustling city in the heart of the Texas Hill Country—offers so much contrast and so many possibilities for dramatic scenes.
4--Would you hang out with your protagonist in real life?
I would love to go get a margarita with Rowan and hear all about the crazy cases she has worked with the many homicide detectives who have hit her up for help over the years.
5--What are three words that describe your protagonist?
Rowan is resourceful, determined, and empathetic. When she hits a wall, she finds a creative way to go around it, and she never gives up on a case until she gets answers.
6--What's something you learned while writing this book?
I learned all about the fascinating world of genetic genealogy and how home DNA kits have totally upended police investigations. With the help of people like Rowan, detectives are tracking down predators who have eluded justice for years.
7--Do you edit as you draft or wait until you are totally done?
I like to edit what I wrote recently before I plunge ahead with the story. So, by the time I reach the book's end, I've smoothed out many of the rough spots.
8--What's your favorite foodie indulgence?
Chocolate of all kinds
9--Describe your writing space/office!
I love to work at a busy coffee shop because it energizes me to be around people and snippets of conversation. I also work in my office surrounded by my favorite books.
10--Who is an author you admire?
So many! I love the intricacy of Patricia Cornwell's thrillers. And Robert Crais is masterful with action scenes. And Christina Lauren's books make me laugh out loud.
11--Is there a book that changed your life?
The first Nora Roberts book I read changed my life. I started devouring romantic suspense novels and decided I wanted to try to write something that combined a mystery and a love story.
12--Tell us about when you got "the call." (when you found out your book was going to be published)/Or, for indie authors, when you decided to self-publish.
I'll never forget I was with my young children in the backyard. I corralled them inside and set a bag of Easter candy in the middle of the table and let them have at it while I took the phone call from my literary agent.
13--What's your favorite genre to read?
I love suspense—romantic thrillers, spy novels, dark and disturbing domestic thrillers. Any story that makes you piece together a puzzle.
14--What's your favorite movie?
I could never pick one, but a few I've seen over and over: The Silence of the Lambs, The Bourne Identity, Jagged Edge, Rear Window.
15--What is your favorite season?
Fall.
16--How do you like to celebrate your birthday?
Wine and good friends.
17--What's a recent tv show/movie/book/podcast you highly recommend?
I just finished The Bear. So good! And I loved Ted Lasso.
18--What's your favorite type of cuisine?
Tex-Mex.
19--What do you do when you have free time?
I love to hike in a new place. I recently visited Northern Arizona, where I hiked in Sedona and the Grand Canyon.
20--What can readers expect from you next?
I'm putting the finishing touches on the new Texas Murder Files book, LIAR'S POINT. This story features Nicole & Emmet, a couple readers have been asking about for a while now, and it was fun to finally tell their story. Liar's Point is book five in the series and comes out in May 2024.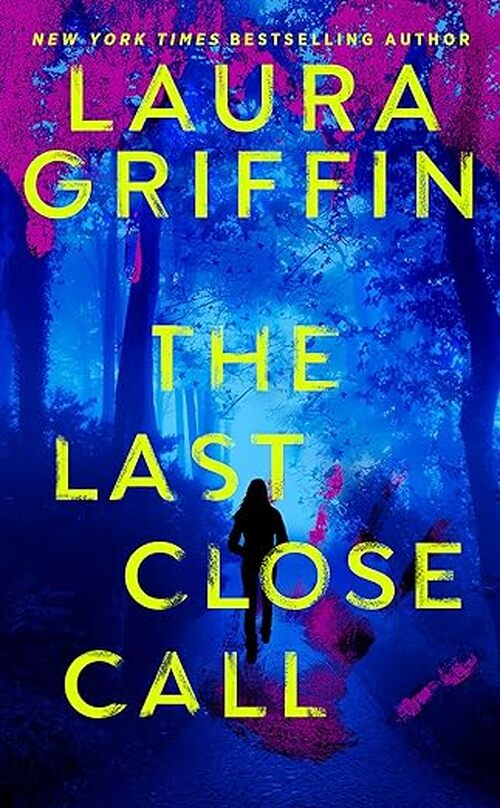 A talented genetic analyst and a detective who's haunted by an elusive cold case team up in the new standalone romantic suspense from New York Times bestselling author Laura Griffin.
Forensic genealogist Rowan Healy has made a name for herself by helping investigators trace the family trees of violent criminals who have eluded justice for years. But the pressure of police cases left her burned out, and she's shifted her focus to helping adoptees find their biological parents.
Austin detective Jack Bruner has spent his career successfully tracking down vicious criminals—with the notable exception of the West Campus Rapist, a meticulous offender in Texas who has never been identified. When the latest two victims come to light, Jack sees his target is escalating his violent behavior—and only with Rowan's help does he stand a chance of cracking this case.
Moved by Jack's dedication and the brutal details of the attacks he lays out, Rowan agrees to help. When her ground-breaking DNA research sheds new light on the criminal's background and helps them zero in on a search radius, Rowan and Jack must race against the clock to find a ruthless killer who's growing bolder the longer he evades the law.
Mystery Police Procedural | Romance [Berkley, On Sale: October 24, 2023, Mass Market Paperback / e-Book, ISBN: 9780593546734 / eISBN: 9780593546741]
New York Times and USA Today bestselling author LAURA GRIFFIN started her career in journalism before venturing into the world of romantic suspense. She is a two-time RITA Award winner (for the books Scorched and Whisper of Warning) as well as the recipient of the Daphne du Maurier Award (for Untraceable). Laura currently lives in Austin, where she is working on her next book.
No comments posted.