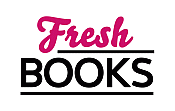 Sweet Reads in February
Nora Roberts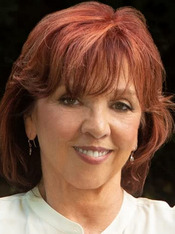 Blogging at Fresh Fiction
Complicated Mother-Daughter Relationships in Fiction by Miranda Owen
May 6, 2022
"The last thing she said to me was why? Why have our swords always been locked in battle, why have we always been fighting Read More...
A Page-turner, can't turn off my Kindle release: THE LIAR by Nora Roberts
April 14, 2015
THE LIAR is the book to read according to our reviewer Sandra Wurman Read More...
Pseudonym: J.D. Robb.

Nora Roberts was born in Silver Spring, Maryland, the youngest of five children. After a school career that included some time in Catholic school and the disciplines of nuns, she married young and settled in Keedysville, Maryland.
She worked briefly as a legal secretary. "I could type fast but couldn't spell, I was the worst legal secretary ever," she says now. After her sons were born she stayed home and tried every craft that came along. A blizzard in February 1979 forced her hand to try another creative outlet. She was snowed in with a three and six year old with no kindergarten respite in sight and a dwindling supply of chocolate.
Born into a family of readers, Nora had never known a time that she wasn't reading or making up stories. During the now famous blizzard, she pulled out a pencil and notebook and began to write down one of those stories. It was there that a career was born. Several manuscripts and rejections later, her first book, Irish Thoroughbred, was published by Silhouette in 1981.
Nora met her second husband, Bruce Wilder, when she hired him to build bookshelves. They were married in July 1985. Since that time, they've expanded their home, traveled the world and opened a bookstore together.
Through the years, Nora has always been surrounded by men. Not only was she the youngest in her family, but she was also the only girl. She has raised two sons. Having spent her life surrounded by men has given Ms. Roberts a fairly good view of the workings of the male mind, which is a constant delight to her readers. It was, she's been quoted as saying, a choice between figuring men out or running away screaming.
Nora is a member of several writers groups and has won countless awards from her colleagues and the publishing industry.
Log In to see more information about Nora Roberts
Log in or register now!
Series
Irish Trilogy | BoonsBoro | Irish Hearts | The Guardians Trilogy | MacKades | Chesapeake Bay Saga / Quinn Brothers | The MacGregors | Chronicles of the One | Born in | Bride Quartet | Dragon Heart Legacy
Books:
Inheritance, December 2023
Hardcover
Identity, June 2023
Hardcover / e-Book / audiobook
Nightwork, May 2023
Trade Paperback
The Collector, April 2023
Trade Paperback / e-Book
Someday With You, April 2023
Mass Market Paperback
The Search, March 2023
Trade Paperback / e-Book
A Place to Call Home, March 2023
Mass Market Paperback
MacGregor Ever After, February 2023
Mass Market Paperback
The Choice, December 2022
The Dragon Heart Legacy, #3
Hardcover / e-Book / audiobook
The Awakening, December 2022
Mass Market Paperback / e-Book
A Force of Nature, November 2022
Mass Market Paperback
A Christmas Promise, October 2022
Mass Market Paperback
High Noon, October 2022
Trade Paperback / e-Book
Blood Magick, September 2022
The Cousins O'Dwyer Trilogy, # 3
Trade Paperback / e-Book
Shadow Spell, August 2022
The Cousins O'Dwyer Trilogy, # 2
Trade Paperback / e-Book
Blue Skies, August 2022
Mass Market Paperback
Dark Witch, July 2022
The Cousins O'Dwyer Trilogy, # 1
Trade Paperback / e-Book
Summer Promises, July 2022
Calhoun Women
Trade Size
Nightwork, June 2022
Hardcover / e-Book / audiobook
Summer Shadows, June 2022
Mass Market Paperback
Legacy, May 2022
Trade Paperback / e-Book
The Obsession, January 2022
Trade Size / e-Book (reprint)
The Becoming, December 2021
Dragon Heart Legacy #2
Hardcover / e-Book / audiobook
The Rise of Magicks, December 2021
Chronicles of The One #3
Mass Market Paperback / e-Book
Angels Fall, November 2021
Mass Market Paperback / e-Book
River's End, November 2021
Trade Size / e-Book
Graceful Hearts, November 2021
A 2-in-1 Collection
Mass Market Paperback (reprint)
The Awakening, October 2021
Dragon Heart Legacy #1
Trade Size / e-Book / audiobook (reprint)
A Forever Kind of Love, October 2021
Stanislaskis
Paperback / e-Book
True Horizons, October 2021
Mass Market Paperback
Homeport, September 2021
Trade Size / e-Book (reprint)
Heart and Soul, August 2021
Mass Market Paperback (reprint)
Sunshine Season, July 2021
Trade Size
Small Town Dreams, June 2021
Mass Market Paperback
Legacy, June 2021
Hardcover / e-Book / audiobook
The Villa, June 2021
Trade Size / e-Book
Hideaway, May 2021
Trade Size / e-Book
Catch My Heart, April 2021
Mass Market Paperback / e-Book
Under Currents, April 2021
Mass Market Paperback / e-Book (reprint)
Honest Illusions, April 2021
Trade Size / e-Book (reprint)
Close to You, March 2021
Paperback
Irish Pride, March 2021
Mass Market Paperback
The Awakening, December 2020
Dragon Heart Legacy #1
Hardcover / e-Book / audiobook
The Rise of Magicks, October 2020
Chronicles of The One #3
Trade Size / e-Book / audiobook (reprint)
Welcome Home, September 2020
Mass Market Paperback
Midnight Bayou, July 2020
Trade Size / e-Book (reprint)
Hideaway, June 2020
Hardcover / e-Book / audiobook
Under Currents, May 2020
Trade Size / e-Book / audiobook (reprint)
The Rise of Magicks, December 2019
Chronicles of the One #3
Hardcover / e-Book
Year One, October 2019
Chronicles of One #1
Mass Market Paperback / e-Book (reprint)
The Pagan Stone, August 2019
Trade Size
Under Currents, July 2019
Hardcover / e-Book
Come Sundown, April 2019
Mass Market Paperback / e-Book (reprint)
Of Blood and Bone, December 2018
Paperback / e-Book
Of Blood and Bone, December 2018
Chronicles of the One #2
Hardcover / e-Book
Pride and Passion, November 2018
Trade Size (reprint)
Year One, October 2018
Chronicles of the One #1
Trade Size / e-Book (reprint)
Entanglements, July 2018
Trade Size (reprint)
Shelter in Place, June 2018
Hardcover / e-Book
Shelter in Place, May 2018
Hardcover / e-Book
Come Sundown, May 2018
Trade Size / e-Book (reprint)
Once Again, March 2018
Mass Market Paperback
Year One, December 2017
Chronicles of the One #1
Hardcover / e-Book
Bay of Sighs, December 2017
Guardians Trilogy #2
Mass Market Paperback / e-Book (reprint)
Hidden Heart, October 2017
Mass Market Paperback (reprint)
Spotlight, September 2017
Mass Market Paperback
Stars of Fortune, September 2017
Guardians Trilogy #1
Mass Market Paperback / e-Book (reprint)
I'll Always Have You, August 2017
Mass Market Paperback
The MacGregors: Robert & Cybil, July 2017
Mass Market Paperback (reprint)
Daniel & Ian, June 2017
The MacGregors
Mass Market Paperback
Come Sundown, June 2017
Hardcover / e-Book
Blood Magick, May 2017
The Cousins O'Dwyer #3
Mass Market Paperback / e-Book (reprint)
The MacGregors: Alan & Grant, May 2017
Mass Market Paperback (reprint)
Shadow Spell, April 2017
Cousins O'Dwyer
Mass Market Paperback / e-Book (reprint)
The MacGregors: Serena & Caine, March 2017
Mass Market Paperback
The Obsession, March 2017
Mass Market Paperback / e-Book (reprint)
Rebellion, February 2017
Mass Market Paperback / e-Book (reprint)
Dark Witch, February 2017
The Cousins O?Dwyer #1
Mass Market Paperback (reprint)
Island of Glass, December 2016
Guardians Trilogy #3
Trade Size / e-Book
The Christmas Wish, October 2016
Trade Size (reprint)
A Royal Affair, August 2016
The Royals of Cordina #1
Mass Market Paperback
Valley of Silence, August 2016
Circle Trilogy #3
Trade Size
Undone, July 2016
Night Tales
Mass Market Paperback (reprint)
Stolen, June 2016
Night Tales
Mass Market Paperback
Bay of Sighs, June 2016
Guardians Trilogy #2
Trade Size / e-Book
The Collector, June 2016
Mass Market Paperback / e-Book (reprint)
Chasing Destiny, April 2016
Mass Market Paperback (reprint)
The Obsession, April 2016
Hardcover / e-Book
Exposed, April 2016
Night Tales
Paperback
Chasing Passion, March 2016
Mass Market Paperback (reprint)
Stars of Fortune, November 2015
Guardians Trilogy #1
Paperback / e-Book
O'Hurley's Return, June 2015
The O'Hurleys
Paperback (reprint)
The Liar, April 2015
Hardcover / e-Book
Home at Last, December 2014
Paperback (reprint)
Blood Magick, November 2014
The Cousins O'Dwyer #3
Paperback / e-Book
Shadow Spell, April 2014
Cousins O'Dwyer Trilogy #2
Trade Size / e-Book
The Collector, April 2014
Hardcover / e-Book
The Witness, February 2014
Mass Market Paperback / e-Book
Black Rose, February 2014
In The Garden #2
Paperback
Dark Witch, November 2013
Cousins O'Dwyer #1
Paperback / e-Book
The Witness, April 2013
Trade Size / e-Book (reprint)
Whiskey Beach, April 2013
Hardcover / e-Book
The Perfect Hope, November 2012
Inn BoonBoro Trilogy #3
Hardcover / e-Book
Private Scandals, November 2012
Paperback / e-Book (reprint)
Honest Illusions, October 2012
Paperback / e-Book (reprint)
Hidden Riches, September 2012
Paperback / e-Book (reprint)
Happy Ever After, August 2012
Nora Roberts' Bride Quartet #4
Paperback / e-Book (reprint)
The Macgregor Grooms, August 2012
The MacGregors #9
Paperback / e-Book (reprint)
Savor The Moment, July 2012
Bride Quartet Series #3
Paperback / e-Book (reprint)
Irish Rose, July 2012
Irish Hearts Series #2
e-Book (reprint)
Irish Thoroughbred, July 2012
Irish Hearts Series #1
e-Book (reprint)
The Last Boyfriend, May 2012
BoonsBoro Trilogy #2
Trade Size / e-Book
Vision in White, May 2012
Mass Market Paperback
For Now, Forever, April 2012
The MacGregors #.5
Paperback / e-Book (reprint)
The Winning Hand, April 2012
The MacGregors #8
Audio Cassette / e-Book (reprint)
One Man's Art, April 2012
The MacGregors #4
e-Book (reprint)
All the Possibilities, April 2012
The MacGregors #3
e-Book (reprint)
Tempting Fate, April 2012
The MacGregors #2
e-Book (reprint)
Playing the Odds, April 2012
Macgregors #1
e-Book (reprint)
The Witness, April 2012
Hardcover / e-Book
Irish Rebel, March 2012
Irish Hearts Series #3
e-Book (reprint)
The Next Always, November 2011
Inn BoonsBoro Trilogy #1
Trade Size / e-Book
River's End, September 2011
Trade Size / e-Book (reprint)
Irish Dreams, September 2011
Paperback (reprint)
Irish Hearts, July 2011
Paperback (reprint)
Chasing Fire, July 2011
Hardcover
Perfect Harmony, June 2011
Paperback (reprint)
The Calhouns: Suzanna and Megan, May 2011
Paperback (reprint)
The Search, April 2011
Paperback (reprint)
The Calhouns, March 2011
Paperback (reprint)
The MacGregors: Alan & Grant, February 2011
MacGregors
Paperback (reprint)
The Macgregors: Serena & Caine, January 2011
Paperback (reprint)
Happy Ever After, November 2010
Bride Quartet #4
Trade Size / e-Book
The Search, July 2010
Hardcover
Sweet Rains, July 2010
Paperback
Black Hills, June 2010
Paperback (reprint)
Love By Design, June 2010
Paperback (reprint)
Summer Dreams, June 2010
Paperback (reprint)
Savor the Moment, May 2010
Bride Quartet #3
Trade Size / e-Book
Night Tales: Nightshade & Night Smoke, March 2010
Mass Market Paperback (reprint)
Hot Rocks, February 2010
Paperback (reprint)
Night Tales: Night Shift & Night Shadow, February 2010
Mass Market Paperback (reprint)
Duets: The Name Of The Game, January 2010
Paperback (reprint)
Worth the Risk, December 2009
Paperback (reprint)
Western Skies, November 2009
Paperback (reprint)
Bed Of Roses, November 2009
Bride Quartet #2
Trade Size / e-Book
Windfall: Impulse\temptation, October 2009
Mass Market Paperback
Forever, August 2009
Paperback (reprint)
Black Hills, July 2009
Hardcover
The MacKade Brothers, July 2009
MacKades
Paperback (reprint)
Vision In White, May 2009
The Wedding Quartet, #1
Trade Size / e-Book / audiobook
The Law Of Love, May 2009
Mass Market Paperback (reprint)
The MacKade Brothers: Rafe And Jared, March 2009
MacKades
Mass Market Paperback (reprint)
Charmed & Enchanted, February 2009
Classic Donovan Stories
Mass Market Paperback (reprint)
Chances, January 2009
Paperback
The Pagan Stone, December 2008
The Sign Of Seven Trilogy #3
Paperback
Love By Design, December 2008
Mass Market Paperback (reprint)
Captivated & Entranced, November 2008
Paperback (reprint)
First Impressions, October 2008
Mass Market Paperback (reprint)
Reflections & Dreams, August 2008
Trade Size (reprint)
Tribute, July 2008
Hardcover
The Macgregor Grooms, July 2008
Paperback (reprint)
High Noon, June 2008
Paperback (reprint)
Waiting For Nick / Considering Kate, June 2008
Stanislaski #5 & 6
Paperback (reprint)
The Hollow, May 2008
Sign of Seven Trilogy #2
Paperback
Falling For Rachel & Convincing Alex, April 2008
Stanislaski, Books 3 & 4
Trade Size (reprint)
Mysterious, March 2008
Paperback (reprint)
Treasures, February 2008
Paperback (reprint)
Taming Natasha & Luring A Lady, January 2008
Trade Size (reprint)
Stars, December 2007
Paperback (reprint)
Blood Brothers, December 2007
Sign of Seven #1
Paperback
Truly, Madly Manhattan, November 2007
Paperback (reprint)
The Gift, October 2007
Mass Market Paperback (reprint)
The MacGregor Brides, August 2007
The MacGregors #7
Mass Market Paperback / e-Book (reprint)
High Noon, July 2007
Hardcover
Sanctuary, July 2007
Paperback (reprint)
Summer Pleasures, June 2007
Trade Size (reprint)
The MacGregors: Robert - Cybil, June 2007
Paperback (reprint)
The MacGregors: Daniel~Ian, April 2007
Paperback (reprint)
Table for Two, March 2007
Trade Size (reprint)
Irish Dreams, February 2007
Paperback (reprint)
Irish Hearts, January 2007
Trade Size (reprint)
Rebellion, December 2006
Paperback (reprint)
First Impressions, November 2006
Hardcover (reprint)
Valley of Silence, November 2006
Circle Trilogy - Book 3
Paperback
Dream Makers, October 2006
Paperback (reprint)
Dance of the Gods, October 2006
Circle Trilogy - Book 2
Paperback
By My Side, September 2006
Trade Size (reprint)
Morrigan's Cross, September 2006
The Circle - Book 1
Paperback
Dangerous, August 2006
Paperback (reprint)
Public Secrets, July 2006
Paperback (reprint)
Angels Fall, July 2006
Hardcover
Montana Sky, July 2006
Trade Size (reprint)
Cordina's Royal Family: Bennett & Camilla, June 2006
Paperback (reprint)
Blue Smoke, May 2006
Paperback (reprint)
Time and Again, April 2006
Paperback (reprint)
The MacGregors: Alan ~ Grant, March 2006
Trade Size (reprint)
Cordina's Royal Family, February 2006
Gabriella & Alexand: Affaire Royale\Command Performance
Paperback (reprint)
The Quinn Legacy, February 2006
Trade Size
The MacGregors: Serena & Caine, January 2006
Silhouette Special Releases
Trade Size (reprint)
Going Home: Unfinished BusinessIsland Of FlowersMind Over Matter, December 2005
Silhouette Special Releases
Paperback (reprint)
Red Lily, November 2005
In The Garden #3
Paperback / e-Book
Blue Smoke, October 2005
Hardcover
Gabriel's Angel, October 2005
Hardcover (reprint)
Spellbound, September 2005
Paperback (reprint)
Northern Lights, September 2005
Tall (reprint)
Night Tales Night Shield & Night Moves, September 2005
Night Tales
Paperback (reprint)
Night Tales: Nightshade & Night Smoke, August 2005
Night Tales
Paperback (reprint)
Night Tales: Night Shift & Night Shadow, July 2005
Night Tales
Paperback (reprint)
Black Rose, June 2005
In the Garden #2
Paperback
Northern Lights, October 2004
Hardcover
Blue Dahlia, October 2004
In The Garden #1
Paperback
Northern Lights (audio), October 2004
Audio CD
Moon Shadows, September 2004
Paperback
Hidden Riches, July 2004
Trade Size (reprint)
Remember When, April 2004
Paperback
Key of Valor, December 2003
Keys Trilogy
Paperback
Key of Light, November 2003
Key series
Paperback
The Official Nora Roberts Companion, October 2003
Trade Size
Once Upon a Midnight, October 2003
Once Upon Series
Paperback
Key of Knowledge, October 2003
Keys Trilogy
Paperback
Midnight Bayou, December 2002
Paperback
Once Upon a Kiss, October 2002
Once Upon Series
Paperback
Dance Upon The Air, June 2001
Three Sisters Island #1
Paperback (reprint)
Carolina Moon, April 2001
Paperback
Heart Of The Sea, December 2000
Irish Trilogy #3
Paperback
Once upon a Dream, November 2000
Once Upon Series
Paperback
Tears Of The Moon, July 2000
Irish Trilogy #2
Paperback / e-Book
Once upon a Star, December 1999
Once Upon Series
Mass Market Paperback
Jewels Of The Sun, November 1999
Irish Trilogy #1
Paperback
Once Upon a Castle, March 1998
Once Upon Series
Paperback
Sea Swept, January 1998
Chesapeake Bay Saga / Quinn Brothers
Paperback / e-Book (reprint)
Born in Ice, November 1996
Born in Trilogy #2
Paperback / e-Book (reprint)
Born in Shame, January 1996
Born in Trilogy #3
Paperback / e-Book
Born in Fire, October 1994
Born in Trilogy #1
Paperback / e-Book
Historical Christmas Stories, 1990, October 1990
Paperback
Summer Sizzlers, June 1989
Silhouette Anthology
Paperback
Chasing Hope, November 0000
Mass Market Paperback

Videos
Click Title to Play
Stars of Fortune