"The last thing she said to me was why? Why have our swords always been locked in battle, why have we always been fighting? I said we had locked shields not swords."
Patsy talking about her mother, Absolutely Fabulous (TV show)
I've often thought that a relationship between a mother and daughter can be a little more complex than the relationship between a mother and son. One of the common taunts (depending on your perspective) to daughters is that eventually all daughters become their mothers. That can often be a frightening thought for some young women. From personal experience, things I've read, and anecdotes from friends and others, I've noticed that there is often an inescapable antagonism between mothers and daughters while the daughters are teenagers or in their early twenties – especially if they are still living together. Thankfully, usually, once the daughters are older and there has been a little time, space, and perspective, the relationships self-correct and get better. As a reader, I've enjoyed having this mother-daughter dynamic explored in many ways.
"You love your daughter as she is.
I failed to do that with you when you were growing up, and it almost killed you."
Justina to her daughter Cat, A Grave Girls' Getaway by Jeaniene Frost in the HEX ON THE BEACH anthology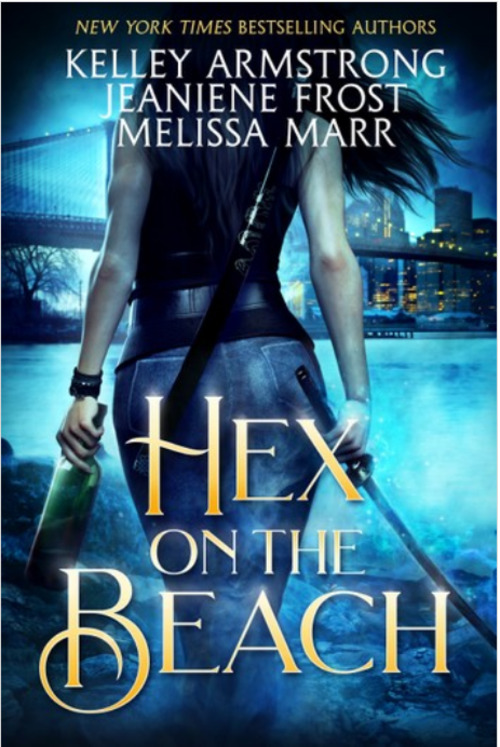 I am a HUGE fan of Jeaniene Frost's Night Huntress series. In the first book, Justina comes off as very intense and restrictive when it comes to her daughter. You got the impression that she might genuinely care about her daughter, but it was hard to see past all the scary strictness. The sticking point is that Justina's bad experience with Cat's psycho vamp dad seems to dominate their relationship. Because of Justina's warped view of vampires, Cat is driven to be a killing machine when it comes to all vampires. When she eventually falls for and marries a vampire, that doesn't help the relationship. That seems to be a common theme in fictional relationships as well as real life. Whether intentional or not – the relationship the parents have with each other trickles down in some way to any children they may have. Over the course of the series, Justina slowly evolves and her relationship with her daughter is a work in progress, but she does express regret at her mothering during Cat's early years. Underneath it all is love, but communication and self-awareness play a huge part in this relationship – for good or bad.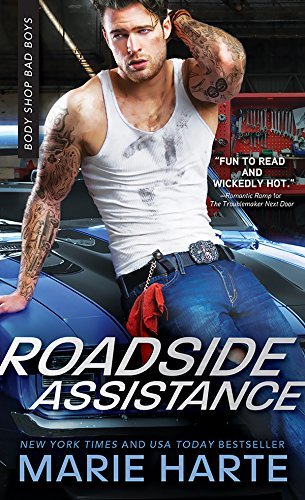 Marie Harte's contemporary romances are a favorite of mine – especially her Body Shop Bad Boys series. In ROADSIDE ASSISTANCE, Cynthia Nichols is the voluptuous heroine who utterly captivates mechanic Foley Sanders. He loves everything about her – her appearance, her sarcastic humor, and her drive. While Foley gives Cyn positive affirmations in a billion different ways, a big part of the conflict between them comes from her insecurities about her size, which have been fueled (if not created) by her mother. It's difficult to explain to somebody else who didn't have a similar experience what the dynamic between this heroine and her mother is all about. On a basic level, Cyn's mother loves her daughter and doesn't see how what she says to her daughter is negative, and the ripple effect it has. She sees it as helpful and constructive criticism when what she says can be soul crushing.
"You don't get to be the mother if you show up after the kids are already grown up. Back when we needed her, she wouldn't even return our calls."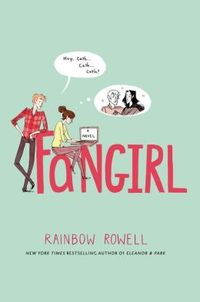 Over the years I've developed an appreciation for YA and New Adult fiction. Because of the age of the main characters, their relationship with their parents is usually front and center in the stories. The feelings are also a little rawer. One of my all-time favorite books is FANGIRL by Rainbow Rowell. It has also recently been developed as a manga – which I'm thrilled about. FANGIRL follows Cath as she tries to navigate her first year of college. It's an especially difficult process because she feels like her twin sister Wren is pulling away from her, her father is having some mental health issues, her absent mother is trying to insert herself into her daughters' lives – albeit on a casual basis – and she's being thrown into social situations when she is extremely introverted. I was in this story for the romance, but the relationship between the young women and their mother is a pretty powerful story as well. Cath's mom isn't exactly a sociopath or anything, but she definitely seems to lack any empathy or understanding about why her daughter is so hurt by her defection, and her sudden resurfacing – but only on her terms. I like how the author doesn't force any judgements on the reader, even though I think her mother is a first-class jerk. Rainbow Rowell does a phenomenal job of having the characters articulate their anger or sadness in a very realistic and relatable way.
"There is an image that leaps to mind with the word mother – your mother, your Aunt Lillian, Cousin Louise, Anna. But there is no compulsion on a woman to fit that image just because she has borne a child…"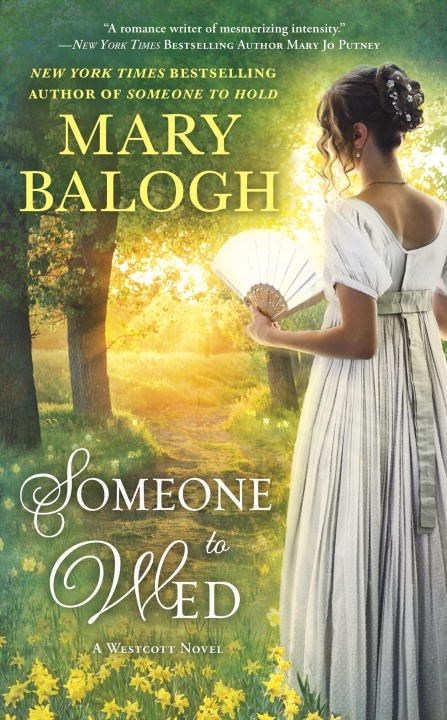 Mary Balogh is just a superb storyteller. She has a way of creating a multifaceted character and having them connect with readers like me. Over her long career as an author, she's created many different types of mother and child relationships. In SOMEONE TO WED, Wren may have a birth mark on her face, but her mother has left her with emotional scars. By the description of Wren's birth mother, I pictured Madonna – or as close to a wannabe Madonna for that period as possible. A key difference being that Madonna has had a long career and been described by some as being a driven workaholic, whereas Wren's mother just prefers to sit and be worshipped for her looks alone, without accomplishing much. For years, even as she was a successful businesswoman, Wren felt a need to cover her face in public as well as remain a relative social recluse. Even though she had a loving family relationship for years with her aunt and uncle, those early years of rejection by her mother cast a long shadow. Rather than wallowing in bitterness or a sense of revenge, Mary Balogh shows how a character can evolve and thrive despite early psychological damage. And of course, there are several positive images of motherhood in SOMEONE TO WED – including Wren's aunt, Alexander's mother, and a host of Westcott women.
In VISION IN WHITE by Nora Roberts, Mackensie "Mac" Elliot is an otherwise strong and confident woman – but her mother is the epitome of bad news. She's a cold, unfeeling, narcissist who's only interested in other people if she can use them in some way to benefit her. While it's sad seeing how her mother's poisonous behavior eats at Mac, it's equally satisfying having several of her friends give her a verbal beatdown over several books. To balance the truly awful example of motherhood presented by Mac's mother, there are several positive examples – including Mac's friends taking the place of a supportive parent. One of the things I like about Nora Roberts' books is the way she doesn't try and Pollyanna-ize toxic relationships. Some authors will have a main character related to a jerk of epic proportions, and then have relationships with that person miraculously changed by the ending without any true penance or growth by the toxic character. In a Nora Roberts novel, the chips fall where they may just like in real life. If a relationship is unhealthy or a person acts like a cancer, sometimes the healthiest thing is to walk away.
Miranda Owen is the Editorial Manager for Fresh Fiction, as well as a senior reviewer. You can find more of her articles and reviews here.
No comments posted.