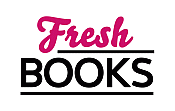 Great Summer reading - June releases
Mary Balogh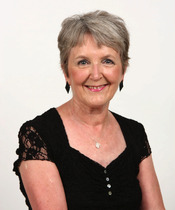 Photo Credit: David Wild

Blogging at Fresh Fiction
Mary Balogh | Wounded Heroes
August 24, 2013
When you are a prolific author, as I am, you recognize the need to create a wide variety of types of heroes and heroines. In Read More...
Mary Balogh | The Third Lover In Any Christmas Romance
November 27, 2012
I have had the great pleasure of writing a number of Christmas novels and novellas, all of them set in Regency England. They are all Read More...
Mary Balogh | The Appeal Of The Beta Male Hero
July 31, 2012
Everyone loves the alpha male heroes with which romance novels abound, those men with perfect physiques, perfect good looks, sex appeal to spare, and the Read More...
Mary Balogh | Gwen, Lady Muir, And The Survivors' Club
May 4, 2012
When I wrote ONE NIGHT FOR LOVE (1999), I meant it to be the first Read More...
Mary Balogh | Love As Opposed To Romance
June 23, 2009
I always describe myself as a writer of love stories rather than as a romance writer. One of my reasons is an obvious one—romance Read More...
Mary Balogh grew up in Wales. Before she was ten, she was writing long, long stories about children having spectacular adventures and always emerging victorious. For one of her stories she won a large box filled with Cadbury's chocolate bars, a far more gratifying prize than any trophy to a ten-year-old, especially in post-World War II Britain. Many years passed before she became a published author. All those pesky things like school and university and a teaching career and marriage and motherhood to three children got in the way of what seemed like a mere dream. Oh, and the move to Canada, which was supposed to be for two years but turned out to be permanent. But it happened eventually--the publication of that first book, A MASKED DECEPTION, a Regency romance, in 1985, and a two-book contract. Twenty-seven years and five grandchildren and one great-grandchild later, Mary has almost one hundred published novels and novellas to her credit, all of them historical romances, most of them set in the Regency era in England. She has won numerous awards and, to date, has had nineteen books on the New York Times bestselling list. She lives in Saskatchewan, Canada, with her husband of forty-three years. They divide their time between the rural town of Kipling (summers) and the capital city of Regina (winters).
Interviews for Mary Balogh
Mary Balogh chats about 'SOMEONE TO HOLD': part two
Someone to Hold
March 1, 2017
Mary Balogh chats about 'SOMEONE TO HOLD': part one
Someone to Hold
February 22, 2017
Log In to see more information about Mary Balogh
Log in or register now!
Series
Huxtables | Slightly | Simply Quartet | Survivors' Club | Horsemen Trilogy | Westcott |
Books:
Always Remember, January 2024
Hardcover
Remember Me, June 2023
Ravenswood Novel #2
Hardcover / e-Book
Remember Love, July 2022
Mass Market Paperback
Remember Love, July 2022
Ravenswood #1
Hardcover / e-Book
Someone to Love, April 2022
The Westcott Series # 1
Trade Size / e-Book
Someone Perfect, December 2021
Westcott Family Series #9
Mass Market Paperback / e-Book / audiobook
Someone to Cherish, July 2021
Westcott #8
Hardcover / e-Book
Someone to Romance, September 2020
Westcott Regency #8
Mass Market Paperback / e-Book
Someone to Remember, November 2019
Westcott #7
Mass Market Paperback / e-Book
Someone to Honor, July 2019
Westcott #6
Paperback / e-Book
Someone to Trust, December 2018
Westcott #5
Mass Market Paperback / e-Book
Someone to Care, May 2018
Westcott #4
Mass Market Paperback / e-Book
Someone to Wed, November 2017
Westcott #3
Mass Market Paperback / e-Book
Someone to Hold, February 2017
Westcott #2
Mass Market Paperback / e-Book
Someone To Love, November 2016
Westcott #1
Paperback / e-Book
Irresistible, November 2016
The Horsemen Trilogy #3
Trade Size / e-Book (reprint)
Unforgiven, July 2016
The Horsemen Trilogy #2
Trade Size / e-Book (reprint)
Only Beloved, May 2016
Survivors Club #7
Paperback / e-Book
Indiscreet, February 2016
The Horsemen Trilogy #1
Trade Size / e-Book (reprint)
Only A Kiss, September 2015
Survivors Club #6
Paperback / e-Book
Only A Promise, June 2015
Survivors' Club #5
Paperback / e-Book
Longing, March 2015
Paperback / e-Book (reprint)
Beyond The Sunrise, February 2015
Paperback / e-Book (reprint)
Only Enchanting, November 2014
Suvivors club #4
Paperback / e-Book
The Escape, July 2014
The Survivors Club #3
Paperback / e-Book
The Arrangement, September 2013
Survivor's Club #2
Paperback / e-Book
The Suitor, August 2013
Survivors' Club
e-Book
The Proposal, June 2013
Paperback / e-Book (reprint)
A Counterfeit Betrothal/The Notorious Rake, May 2013
Paperback / e-Book
A Christmas Bride / Christmas Beau, December 2012
Mass Market Paperback / e-Book (reprint)
The Secret Mistress, August 2012
Mass Market Paperback / e-Book (reprint)
The Famous Heroine/The Plumed Bonnet, June 2012
Paperback / e-Book
The Proposal, May 2012
Survivors' Club #1
Hardcover / e-Book
The Temporary Wife/A Promise Of Spring, March 2012
Paperback / e-Book (reprint)
The Secret Mistress, July 2011
Hardcover / e-Book
It Happened One Season, April 2011
Paperback
A Secret Affair, February 2011
Huxtable Quintet #5
Mass Market Paperback / e-Book
A Christmas Promise, November 2010
Mass Market Paperback / e-Book
Bespelling Jane Austen, October 2010
Paperback
The Mammoth Book of Regency Romance, August 2010
Trade Size
Seducing An Angel, May 2010
Huxtables #4
Mass Market Paperback (reprint)
A Secret Affair, May 2010
Huxtables #5
Hardcover
Dark Angel & Lord Carew's Bride, March 2010
Mass Market Paperback / e-Book (reprint)
A Matter Of Class, January 2010
Hardcover / e-Book
A Precious Jewel, December 2009
Mass Market Paperback / e-Book
The Heart Of Christmas, October 2009
Mass Market Paperback / e-Book
At Last Comes Love, May 2009
Huxtables #3
Mass Market Paperback / e-Book
Seducing an Angel, May 2009
Huxtables #4
Hardcover
Then Comes Seduction, April 2009
Huxtables #2
Mass Market Paperback
First Comes Marriage, March 2009
Huxtables #1
Mass Market Paperback
Simply Perfect, January 2009
Miss Martin?s School #4
Paperback / e-Book (reprint)
Simply Perfect, January 2009
Miss Martin's School for Girls #4
Mass Market Paperback / e-Book (reprint)
It Happened One Night, October 2008
Mass Market Paperback
The Ideal Wife, July 2008
Mass Market Paperback (reprint)
Simply Perfect, April 2008
Miss Martin's School for Girls #4
Hardcover / e-Book
Simply Magic, March 2008
Miss Martin's School for Girls #3
Mass Market Paperback
The Devil's Web, January 2008
Web Trilogy
Mass Market Paperback / e-Book
Under the Mistletoe, November 2007
Paperback
Irresistible, October 2007
Paperback
A Summer to Remember, August 2007
Mass Market Paperback / e-Book (reprint)
Web of Love, July 2007
Web Trilogy
Mass Market Paperback / e-Book
Simply Magic, April 2007
Miss Martin's School for Girls #3
Hardcover
Simply Love, March 2007
Miss Martin's School for Girls #1 Simply Quartet
Paperback / e-Book (reprint)
The Gilded Web, December 2006
Paperback / e-Book (reprint)
One Night for Love, November 2006
Paperback (reprint)
Under The Mistletoe, October 2006
Paperback / e-Book (reprint)
Simply Unforgettable, August 2006
Paperback (reprint)
Simply Love, August 2006
Miss Martin?s School for Girls #2
Hardcover
The Secret Pearl, November 2005
Paperback (reprint)
Christmas Keepsakes:, October 2005
Paperback
Simply Unforgettable, April 2005
Miss Martin?s School for Girls
Hardcover
Slightly Dangerous, June 2004
Bedwyns #6
Hardcover / e-Book
Slightly Sinful, May 2004
Bedwyns
Paperback
Slightly Tempted, January 2004
Bedwyns
Paperback
Under the Mistletoe, October 2003
Paperback
Slightly Scandalous, June 2003
Bedwyns
Paperback / e-Book
Slightly Wicked, May 2003
Bedwyns
Paperback
Slightly Married, April 2003
Bedwyns
Paperback
A Summer to Remember, March 2003
Introduction of the Bedwyn Family
Paperback
No Man's Mistress, May 2002
Paperback
More than a Mistress, June 2001
Paperback / e-Book
One Night for Love, July 1999
Paperback
A Christmas Bride, November 1997
Paperback
The Plumed Bonnet, September 1996
Paperback
The Famous Heroine, February 1996
Paperback
Angel Christmas, November 1995
Paperback
Lord Carew's Bride, June 1995
Paperback
Dark Angel, August 1994
Paperback
Dancing With Clara, December 1993
Paperback
The Notorious Rake, September 1992
Paperback
A Promise Of Spring, February 1990
Paperback