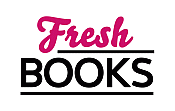 May Blossoms (books) for reading!
Reviews
1 - 20 of 899 ( prev | next )
This May End Badly
by Samantha Markum
"A must-read for YA fans!"
Posted May 15, 2022


THIS MAY END BADLY is a standalone YA novel by Samantha Markum. This book has an escalating prank war. Normally I don't care for stories with prank wars in them, but THIS MAY Read more...



Immortal Rising
by Lynsay Sands
"A couple who seem made for each other and a mad scientist lurking in the shadows!"
Posted May 14, 2022


IMMORTAL RISING is the thirty-fourth book in Lynsay Sands' Argeneau vampire series. Although this is part of a series, I think IMMORTAL RISING works Read more...



The Other Half of the Grave
by Jeaniene Frost
"A reminder of why Bones is primo Book Boyfriend material!"
Posted May 2, 2022


THE OTHER HALF OF THE GRAVE is a retelling of HALFWAY TO THE GRAVE – the first book in Jeaniene Frost's Night Huntress series Read more...



Frozen In Ice
by Cynthia Eden
"Sex appeal and elegance at the start, and evolves into a taut thriller and compelling love story!"
Posted April 25, 2022


FROZEN IN ICE is the first book in Cynthia Eden's Ice Breaker Cold Case series. When I first saw the cover for FROZEN IN ICE I thought – wow! The story definitely lived up to the cover. I'm a huge Cynthia Eden fan, but this Read more...



Parks and Provocation
by Juliette Cross
"A must-read for fans of contemporary romance and swoon-worthy heroes!"
Posted April 11, 2022


PARKS AND PROVOCATION by Juliette Cross is the second book in the "Green Valley Heroes" series. The first book in the series is by a different author. Due to layoffs at her company, Lola Landry heads back to her hometown, moves into her aunt's house Read more...



Foes, Friends and Lovers
by Stephanie Laurens
"A delightful romance with a superb supporting cast of characters!"
Posted April 11, 2022


FOES, FRIENDS AND LOVERS is the tenth book in the "Cynsters Next Generation" historical romance series by Stephanie Laurens. Gregory Cynster inherited Bellamy Hall from his great-aunt. He's headed there with no inkling of the hive of activity that awaits him. Bellamy Hall is Read more...



Famous in a Small Town
by Kylie Scott
"A little sexy, a little sweet, but mostly just good storytelling!"
Posted April 7, 2022


FAMOUS IN A SMALL TOWN is a standalone contemporary romance novel by Kylie Scott. I love Kylie Scott's books, but especially when she writes about rock stars. She and author Olivia Cunning are two of my favs when it comes to that category of romance. Kylie Scott Read more...



Not the Witch You Wed
by April Asher
"A fun character-driven story with a sexy bite to it!"
Posted March 26, 2022


NOT THE WITCH YOU WED is the first book in April Asher's "Supernatural Singles" series. This book has a lot of tropes for the romance fan to pick through – enemies Read more...



Being Mary Bennet
by J.C. Peterson
"A nuanced story about self-acceptance and trusting the right people!"
Posted March 23, 2022


BEING MARY BENNET is a standalone novel by J.C. Peterson. I would consider this a "New Adult" novel. The protagonist, Marnie Barnes, is legally an adult but is in school and dealing with a few family issues, a tangled romantic life, and an unintended path to Read more...



A Dash of Death
by Michelle Hillen Klump
"The perfect mystery to fall into – with its great characters and storytelling!"
Posted February 19, 2022


A DASH OF DEATH is the first book in Michelle Hillen Klump's "Cocktails and Catering" cozy mystery series. I loved this book! Samantha Warren is a realistically flawed yet sympathetic and Read more...



The Best of Both Wolves
by Terry Spear
"A superb mix of adrenaline-infused storytelling and a well-crafted love story!"
Posted February 18, 2022


THE BEST OF BOTH WOLVES is the second book in Terry Spear's "Red Wolf" series. Sierra Redding is a woman and wolf in a time of transition in her life. She's the newbie in town, starting a new job as an art teacher Read more...



What the Fang?
by Stacey Kennedy
"Supernatural slugfests, sexy vampires, and a compelling romance!"
Posted February 6, 2022


WHAT THE FANG? is the first book in Stacey Kennedy's "Undead Ever After" series. This story takes place in an alternate reality in which supernatural beings like vampires are out and Read more...



The Sweetheart Deal
by Miranda Liasson
"Enchanting story about family, realizing your dreams, and falling in love!"
Posted January 25, 2022


THE SWEETHEART DEAL is the first book in Miranda Liasson's "Blossom Glen" series. This is a good book for romance fans who enjoy the "enemies-to-lovers" and "marriage of convenience" tropes. Tessa Montgomery and Leo Castorini are two chefs with Read more...



The Widow Wore Plaid
by Jenna Jaxon
"A satisfyingly steamy Scottish romance with a few blockbuster thrills thrown in!"
Posted January 24, 2022


THE WIDOW WORE PLAID is the sixth book in Jenna Jaxon's "Widows' Club" series. I loved this book! Usually in this series, there is a slow burn and evolution of the relationship between the hero and heroine. In THE WIDOW WORE PLAID, the romantic relationship Read more...



Murder at the Mansions
by Sara Rosett
"A determined lady sleuth set on exposing a murderer who is rotten to the core!"
Posted January 19, 2022


MURDER AT THE MANSIONS is the seventh book in Sara Rosett's "1920s High Society Lady Detective" cozy mystery series featuring lady detective Olive Belgrave. Olive has recently moved into the stylish South Regent Mansions. This story finds the sinister in the everyday. South Regent Mansions Read more...



A Most Unusual Duke
by Susanna Allen
"The perfect mix of classic regency love story and sweet supernatural fairy tale!"
Posted January 11, 2022


A MOST UNUSUAL DUKE is the second book in Susanna Allen's "Shapeshifters of the Beau Monde" paranormal historical series. Although this is the second book in the series, I think that this can be enjoyed as a standalone novel. This is the first book in Read more...



Hot for You
by Marie Harte
"Packed with passion and phenomenal character-driven storytelling!"
Posted December 28, 2021


HOT FOR YOU is the third book in Marie Harte's "Turn Up the Heat" series about a group of firefighters. This is perhaps my favorite book in this series so far. I think it's because the first two books in the series have Read more...



Hate Me Under the Mistletoe
by Kelly Jamieson
"Cozy Christmas vibes mixed with red-hot romance sizzle!"
Posted December 13, 2021


HATE ME UNDER THE MISTLETOE is the first book in Kelly Jamieson's "Romancing the Rink" series. This story is told from alternating perspectives, so the reader has a better understanding of what the two main characters are feeling and thinking. The book opens with Amy Read more...



Maybe We're Electric
by Val Emmich
"A riveting character-driven drama about family, forgiveness, hope, and a dash of romance thrown in!"
Posted December 6, 2021


MAYBE WE'RE ELECTRIC is a standalone YA romance by Val Emmich. There was some romantic tension in MAYBE WE'RE ELECTRIC, but this story seems like an intimate two character play. Tegan Everly and Mac Durant are both in high school, and both find themselves hiding Read more...



Someone Perfect
by Mary Balogh
"This hero is a delightful mix of Mr. Darcy and Mr. Rochester!"
Posted December 3, 2021


SOMEONE PERFECT is the ninth book in Mary Balogh's "Westcott" historical romance series. The central theme in SOMEONE PERFECT is family. Justin Wiley, Earl of Brandon and Lady Estelle Lamarr meet when Justin finally comes home to Everleigh Park. His sister has been living there Read more...



Miranda Owen
I work in a library and that helps my book addiction. My favorite genres are romance (just about any kind) and cozy mysteries. I also enjoy true crime books - especially time periods 1950 & earlier. I like anti-heroes, personal journey stories, character-driven stories, and ones with strong, smart female characters. I also enjoy graphic novels & manga. I am in several online book groups.
Features & Posts
19 comments posted.

Re: A Crafter Hooks a Killer (11:24am July 22, 2019):

Nice collection of cozies :)

Re: The Desires of A Duke (1:50pm December 13, 2017):

Devil Cynster, Duke of St. Ives :)

Re: Undercover Attraction (4:17pm November 28, 2017):

Jennifer Ashley's Mackenzies, Mary Balogh's Westcotts,
Vivian Arend's Colemans, Stephanie Laurens' Cynsters

Re: Once Upon A Ghost (5:24pm October 10, 2017):

Sounds good!

Re: Dreaming of a White Wolf Christmas (1:45pm October 6, 2017):

Love Terry Spear's werewolf books!

Re: Elliott Redeemed (12:25pm September 5, 2017):

Play by Kylie Scott & Wicked Beat by Olivia Cunning

Re: Brazilian Capture (2:12pm May 22, 2017):

My fav Almodovar film is Flower of My Secret. I liked the
adaptation from a billion years ago of the Anne of Green
Gables series. I loved the book version of The Shining
more than the film. I love just about any of the Jane
Eyre adaptations but the Fassbender version with it's
switched around format gets the mood exactly right.

Re: The Thief Steals Her Earl (2:58pm September 22, 2016):

Yes! This is what I live for - witty and intelligent
characters. Love Stephanie Laurens' heroines because they
are intelligent and look at the big picture. Love witty
dialogue like in a Celeste Bradley novel or Claudia Dain's
Courtesan Chronicles series.

Re: This Loving Feeling (1:36pm July 21, 2016):

Sounds good, and I love small town romance.

Re: Fire Danger (1:35pm July 21, 2016):

Always fascinated by banshees and Medusa. Heard of Wyvern
but never read a story with one.

Re: Torn (1:33pm July 21, 2016):

I have the Ward and Ione books but haven't had time to read
yet. In the Lara Adrian series - Tegan & Rio are my fav
heroes/books. :)

Re: Billionaire in Wolf's Clothing (4:33pm July 7, 2016):

So excited about this - love billionaires & love werewolf
books. :)

Re: Missed Connections (2:35pm June 14, 2016):

I never really understood the whole "step-brother"
romance phenomenon. I mean I guess there's no biological
connection so one level of ick is removed but....I don't
know. I read a story once by Red Garnier about a man and
woman who were not biologically related & didn't have a
"step-" connection, but the guy's family always looked at
the woman and her sister as family and tried to treat
them that way and force the future H/h to fit that mold.
They became friends in their youth and suppressed their
natural attraction that developed over time organically.
But to me, that's different.

Re: Test Drive (6:38pm June 8, 2016):

Yes to all of the above. This book is a lot of fun & I liked
Johnny's sweet/sexy mix. Really loo forward to next one.

Re: The Progeny (3:43pm June 2, 2016):

Sounds like an interesting topic.

Re: Bride of a Distant Isle (9:45pm March 25, 2016):

LOVE gothic romances. First I read was Juniper Hill by
Dorothy Daniels. :)

Re: Runaway Vampire (6:28pm February 25, 2016):

Nice interview! :)

Re: Secret Sisters (5:03pm December 8, 2015):

Great info & article :)

Re: The Secret Mistress (2:03pm July 31, 2012):

I love beta heroes as well as alpha types. One of my favorite beta heroes is Reggie from "The Pursuit of Marriage" by Victoria Alexander. He's a sweetie, good to his family, a loyal friend, and very easy going. After wearing his heart on his sleeve too many times, he invents an alpha alter-ego to try and win him love. His friends help spread stories of his supposed exploits to help him out because they want to help him since he's such a good friend and a good guy. Very funny story. My favorite beta hero.