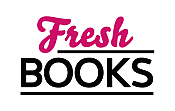 Close out December with great reads
Reviews
1 - 20 of 805 ( prev | next )
The Truth About Dukes
by Grace Burrowes
"A fairytale feel, with complex characters, and great storytelling!"
Posted November 21, 2020


THE TRUTH ABOUT DUKES is the fifth book in the "Rogues to Riches" series by Grace Burrowes. Although it's part of a series, I think this story works well as a standalone novel as Read more...



All I Want for Christmas
by Wendy Loggia
"Everything you want in a satisfying Christmas tale, with great characters and a splash of romance!"
Posted November 5, 2020


ALL I WANT FOR CHRISTMAS is a fun Young Adult standalone Christmas-themed teen romance by Wendy Loggia. I normally don't read YA romance, but this description caught my interest. Bailey Briggs is a teenage girl Read more...



Fangirl, Vol. 1
by Rainbow Rowell, Sam Maggs, Gabi Nam
"Engagingly quirky characters, a hint of romance, and good storytelling!"
Posted November 4, 2020


FANGIRL VOL. I is the manga version of Rainbow Rowell's New Adult novel adapted by Sam Maggs and illustrated by Gabi Nam. I consider this story to be a New Adult romance. Twin sisters Cath and Read more...



A Death Long Overdue
by Eva Gates
"Puzzles from the past, villains in the present, and a delightful mystery!"
Posted November 3, 2020


A DEATH LONG OVERDUE is the seventh book in the "Lighthouse Library" cozy mystery series by Eva Gates. In addition to cozy mystery fans, this book will also appeal to readers who enjoy books and TV programs about true crime "cold cases". Bertie James, the Read more...



A Very Witchy Yuletide
by D. Lieber
"A mix of holiday cheer and unrequited love turned triumphant!"
Posted November 2, 2020


A VERY WITCHY YULETIDE by D. Lieber is like a Hallmark holiday film – but focusing on the pagan winter holiday Yule rather than Christmas. The story alternates perspectives between Evergreen "Eeva" Pendre and Sawyer Collins Read more...



The Widow's Christmas Surprise
by Jenna Jaxon
"A heroine who finds hidden strength to fight for her happiness and newfound love!"
Posted October 31, 2020


THE WIDOW'S CHRISTMAS SURPRISE is the fifth book in Jenna Jaxson's "Widows' Club" series. Lady Maria Kersey lost her rake of a husband in a duel. Unfortunately for her, she recently gave Read more...



Gingerdead Man
by Maya Corrigan
"A superb mix of cozy Christmas mystery shenanigans and hair-raising thrills!"
Posted October 15, 2020


GINGERDEAD MAN is the seventh book in Maya Corrigan's "Five-Ingredient" cozy mystery series. Although this mystery is set around Christmas, it's spooky enough to be a Read more...



Her Christmas Cowboy
by Jessica Clare
"Another strong, sensitive, sexy cowboy hero written by Jessica Clare!"
Posted October 15, 2020


HER CHRISTMAS COWBOY is the fifth book in Jessica Clare's "Wyoming Cowboys" series. This story is told from alternating perspectives. Caleb Watson is a sweet cowboy who has trouble talking Read more...



Hiring Mr. Darcy
by Valerie Bowman
"Fun story about a heroine who may not get the Mr. Darcy she wants but gets the Mr. Tilney she needs!"
Posted October 15, 2020


HIRING MR. DARCY is a fun contemporary romance written by Valerie Bowman and the first in her "Austen Hunks" series. Dr. Meg Knightley, history professor, along with her boyfriend and fellow history professor Harrison, have planned on attending Read more...



The Twelve Dates of Christmas
by Jenny Bayliss
"A fabulous fun read, with quirky characters, and a dash of angst mixed in with the romance!"
Posted October 11, 2020


THE TWELVE DATES OF CHRISTMAS by Jenny Bayliss is a standalone holiday-themed contemporary romance set in England. Kate Turner is a convincing mix of romantic and pragmatic. At her BFF Laura's Read more...



Once Upon a Billionaire
by Jessica Lemmon
"Complex characters, an engaging story, and a hero who is almost too good to be true!"
Posted October 11, 2020


ONCE UPON A BILLIONAIRE is the first book in Jessica Lemmon's "Blue Collar Billionaires" series. Vivian Vandemark and Nathaniel "Nate" Owen have a rather inauspicious beginning. Initially I thought this would be Read more...



A Highlander is Coming to Town
by Laura Trentham
"A charming love story with a skittish Scottish lass and a charismatic country lad!"
Posted October 10, 2020


A HIGHLANDER IS COMING TO TOWN is the third book in Laura Trentham's "Highland, Georgia" contemporary romance series. This book is probably my favorite in this series – largely because of the hero. The Read more...



My Kind of Earl
by Vivienne Lorret
"Two kindred spirits fending off loneliness and finding love!"
Posted October 5, 2020


MY KIND OF EARL is the second book in Vivienne Lorret's "Mating Habits of Scoundrels" historical romance series. Although it's part of a series, this book works as a standalone novel also Read more...



Say I Do
by Cynthia Eden
"A phenomenal tale of spy-vs-spy, spy-loves-spy, and danger lurking everywhere!"
Posted October 4, 2020


SAY I DO is the tenth book in Cynthia Eden's "Wilde Ways" series. Dexter Ryan, CIA super operative and manipulative so-and-so, was first introduced. He has been annoying characters and fans like Read more...



Joy to the Wolves
by Terry Spear
"A fun and festive story with reindeer, romance, and a dash of mystery!"
Posted October 4, 2020


JOY TO THE WOLVES is the first book in Terry Spear's "Red Wolf" series. Brooke Cerise is a wolf shifter who seems destined to be in the antiques business. First, she inherits her parents Read more...



Immortal Angel
by Lynsay Sands
"A romcom with a kickass vampire heroine, a sensitive mortal hottie, and a little danger thrown in!"
Posted September 27, 2020


IMMORTAL ANGEL is the thirty-first book in the "Argeneau" vampire series by Lynsay Sands. Ildaria Garcia is a woman with a complicated past that has forged her into somebody who is incredibly strong. Because of Read more...



Don't Hex and Drive
by Juliette Cross
"A fun tale of paranormal pride, prejudice, and vampire wooing!"
Posted September 27, 2020


DON'T HEX AND DRIVE is the second book in Juliette Cross' "Stay a Spell" paranormal romance series. This is such a fun series. I enjoyed the previous book and DON'T HEX Read more...



All Scot and Bothered
by Kerrigan Byrne
"Stunning betrayals, shocking wickedness, and a passionate Scottish hero!"
Posted September 27, 2020


ALL SCOT AND BOTHERED is the second book in Kerrigan Byrne's "Devil You Know" series. My first impression while reading ALL SCOT AND BOTHERED is that I like this heroine. Cecelia Teague is like Read more...



When the Earl Met His Match
by Stacy Reid
"A gothic masterpiece and full of passion!"
Posted September 22, 2020


WHEN THE EARL MET HIS MATCH is the fourth book in Stacy Reid's "Wedded by Scandal" series. There is an element of kismet in this romance. Lady Phoebe Maitland stumbles upon a dog in need of some serious TLC. She finds out later that Wolf Read more...



The Christmas Swap
by Melody Carlson
"A perfect book to curl up with by the fire and catch some cozy Christmas romance vibes!"
Posted September 20, 2020


THE CHRISTMAS SWAP is a standalone holiday contemporary romance by Melody Carlson. This is a great book for fans of romcoms and Hallmark movies. Emma Daley is not an object of pity Read more...



Miranda Owen
I work in a library and that helps my book addiction. My favorite genres are romance (just about any kind) and cozy mysteries. I also enjoy true crime books - especially time periods 1950 & earlier. I like anti-heroes, personal journey stories, character-driven stories, and ones with strong, smart female characters. I also enjoy graphic novels & manga. I am in several online book groups.
Features & Posts
19 comments posted.

Re: A Crafter Hooks a Killer (11:24am July 22, 2019):

Nice collection of cozies :)

Re: The Desires of A Duke (1:50pm December 13, 2017):

Devil Cynster, Duke of St. Ives :)

Re: Undercover Attraction (4:17pm November 28, 2017):

Jennifer Ashley's Mackenzies, Mary Balogh's Westcotts,
Vivian Arend's Colemans, Stephanie Laurens' Cynsters

Re: Once Upon A Ghost (5:24pm October 10, 2017):

Sounds good!

Re: Dreaming of a White Wolf Christmas (1:45pm October 6, 2017):

Love Terry Spear's werewolf books!

Re: Elliott Redeemed (12:25pm September 5, 2017):

Play by Kylie Scott & Wicked Beat by Olivia Cunning

Re: Brazilian Capture (2:12pm May 22, 2017):

My fav Almodovar film is Flower of My Secret. I liked the
adaptation from a billion years ago of the Anne of Green
Gables series. I loved the book version of The Shining
more than the film. I love just about any of the Jane
Eyre adaptations but the Fassbender version with it's
switched around format gets the mood exactly right.

Re: The Thief Steals Her Earl (2:58pm September 22, 2016):

Yes! This is what I live for - witty and intelligent
characters. Love Stephanie Laurens' heroines because they
are intelligent and look at the big picture. Love witty
dialogue like in a Celeste Bradley novel or Claudia Dain's
Courtesan Chronicles series.

Re: This Loving Feeling (1:36pm July 21, 2016):

Sounds good, and I love small town romance.

Re: Fire Danger (1:35pm July 21, 2016):

Always fascinated by banshees and Medusa. Heard of Wyvern
but never read a story with one.

Re: Torn (1:33pm July 21, 2016):

I have the Ward and Ione books but haven't had time to read
yet. In the Lara Adrian series - Tegan & Rio are my fav
heroes/books. :)

Re: Billionaire in Wolf's Clothing (4:33pm July 7, 2016):

So excited about this - love billionaires & love werewolf
books. :)

Re: Missed Connections (2:35pm June 14, 2016):

I never really understood the whole "step-brother"
romance phenomenon. I mean I guess there's no biological
connection so one level of ick is removed but....I don't
know. I read a story once by Red Garnier about a man and
woman who were not biologically related & didn't have a
"step-" connection, but the guy's family always looked at
the woman and her sister as family and tried to treat
them that way and force the future H/h to fit that mold.
They became friends in their youth and suppressed their
natural attraction that developed over time organically.
But to me, that's different.

Re: Test Drive (6:38pm June 8, 2016):

Yes to all of the above. This book is a lot of fun & I liked
Johnny's sweet/sexy mix. Really loo forward to next one.

Re: The Progeny (3:43pm June 2, 2016):

Sounds like an interesting topic.

Re: Bride of a Distant Isle (9:45pm March 25, 2016):

LOVE gothic romances. First I read was Juniper Hill by
Dorothy Daniels. :)

Re: Runaway Vampire (6:28pm February 25, 2016):

Nice interview! :)

Re: Secret Sisters (5:03pm December 8, 2015):

Great info & article :)

Re: The Secret Mistress (2:03pm July 31, 2012):

I love beta heroes as well as alpha types. One of my favorite beta heroes is Reggie from "The Pursuit of Marriage" by Victoria Alexander. He's a sweetie, good to his family, a loyal friend, and very easy going. After wearing his heart on his sleeve too many times, he invents an alpha alter-ego to try and win him love. His friends help spread stories of his supposed exploits to help him out because they want to help him since he's such a good friend and a good guy. Very funny story. My favorite beta hero.