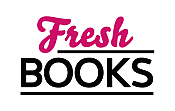 Best reads for September
Reviews
1 - 20 of 860 ( prev | next )
Coached in the Act
by Victoria Laurie
"A ruthless victim, a determined murderer, and some unlikely but lovable amateur sleuths!"
Posted September 10, 2021


COACHED IN THE ACT is the third book in Victoria Laurie's "Cat & Gilley Life Coach" cozy mystery series. Cat Cooper is a woman of many talents, and she currently operates a business as a life coach. Having found herself wrapped up in two previous Read more...



Steph's Outcast
by Ruby Dixon
"A love story with a hot out-of-this-world single dad and the human woman he adores!"
Posted September 10, 2021


STEPH'S OUTCAST is the fourteenth book in Ruby Dixon's "Icehome" series. These "Icehome" books are such a treat for me, and STEPH'S OUTCAST has my favorite type of hero – caring and devoted to the heroine. While Steph didn Read more...



Murder Most Fowl
by Donna Andrews
"Chock full of historical lunacy, Macbeth madness, and includes a suspect list a mile long!"
Posted September 8, 2021


MURDER MOST FOWL is the twenty-ninth book in the "Meg Langslow" cozy mystery series. There's usually a lot of crazy in a "Meg Langslow" book, no matter how entertaining the crazy may be. In MURDER MOST FOWL, Meg's husband is Read more...



Breaking Badger
by Shelly Laurenston
"A mix of manga-style crazy fantabulous, vengeance tale, sisterly bonding equalling an epic good time"
Posted September 2, 2021


BREAKING BADGER is the fourth book in Shelly Laurenston's "Honey Badger Chronicles". This book, like others in this series, will appeal to romance fans and those who wouldn't normally pick up a romance alike. Unlike the previous three books in this series Read more...



The Chocolate Raccoon Rigmarole
by JoAnna Carl
"This book leads readers down many twisted trails before coming to a satisfying conclusion!"
Posted August 24, 2021


THE CHOCOLATE RACCOON RIGMAROLE is the eighteenth book in JoAnna Carl's "Chocoholic" cozy mystery series. This mystery is much more complex than originally seems at the outset. Situations and characters aren't what they appear to be. The small town of Warner Pier is Read more...



Witches Get Stitches
by Juliette Cross
"A fun romance full of witchy woo and werewolf hotness!"
Posted August 24, 2021


WITCHES GET STITCHES is the third book in the "Stay a Spell" series by Juliette Cross. This story with a supernatural setting, has a witchy heroine who struggles trying to deny her attraction to a hot werewolf. Violet Savoie met Nico Cruz, had one sizzling encounter Read more...



Death in Castle Dark
by Veronica Bond
"A fun setting, a spellbinding mystery, and hidden wickedness!"
Posted August 15, 2021


DEATH IN CASTLE DARK is the first book in Veronica Bond's "Dinner and a Murder" cozy mystery series. The setting for this series immediately drew me in. Having a castle hosting a troupe of performers hosting murder-mystery parties sounds Read more...



A Few Drops of Bitters
by G.A. McKevett
"Classic whodunit with a wide array of suspects and clever and caring sleuths"
Posted August 14, 2021


A FEW DROPS OF BITTERS is the twenty-sixth book in G. A. McKevett's "Savannah Reid" cozy mystery series. Personal relationships make this a somewhat complicated case for PI Savannah Reid and her Moonlight Magnolia Detective Read more...



Big Witch Energy
by Kelly Jamieson
"A fun mix of supernatural sensuality, great storytelling, and complex characters!"
Posted August 5, 2021


BIG WITCH ENERGY is a standalone paranormal romance by Kelly Jamieson. At the center of this romcom is the loving and likable witchy Candler family. Romy Larson discovers what her late mother never told her, that her father was a witch and that she is half witch. Finding her Read more...



Midnight Spells Murder
by Mary Angela
"Full of treats, nasty tricks, and a determined amateur sleuth!"
Posted August 3, 2021


MIDNIGHT SPELLS MURDER is the second book in Mary Angela's "Happy Camper" cozy mystery series. I love cozy mysteries and I also love a Halloween theme – and this book has both. Even though it's part of a series, you can still enjoy Read more...



Outrageous
by Minerva Spencer
"A thrilling mix of romance and adventure with two dynamic and unforgettable characters!"
Posted August 3, 2021


OUTRAGEOUS is the second book in Minerva Spencer's "Rebels of the Ton" series. Since reading the first book in this series, I have been eager to read the next installment featuring Eva de Courtney. At the time, Eva seemed like such a fascinating character. In Read more...



Love Scenes
by Bridget Morrissey
"A love story within a love story and a couple with sensational chemistry!"
Posted August 3, 2021


LOVE SCENES is a standalone contemporary romance by Bridget Morrissey. While I was reading this, I got a very THE ROYAL TENENBAUMS vibe – in a good way. Actress Sloane Ford's extended family is comprised of actors, actresses, producers, directors, and just about anything to do with Read more...



The Seat Filler
by Sariah Wilson
"A compelling story, and an emotionally powerful romance with complex characters!"
Posted August 2, 2021


THE SEAT FILLER is a standalone contemporary romance by Sariah Wilson. This will appeal to romance fans who enjoy stories in which a celebrity falls in love with a regular person. Juliet Nolan is a dog groomer who recently started supplementing her income by helping a friend of a Read more...



Exposed
by Kristen Callihan
"A divine mix of angst and amazeballs to make you cry and cheer!"
Posted July 24, 2021


EXPOSED is the fourth book in Kristen Callihan's "VIP" series centered around the members of the rock band Kill John. I have been eagerly awaiting this book, having read and adored the previous books in this series. It starts out a little bit like Read more...



Pause
by Kylie Scott
"A compelling character-driven story paired with a romance that sizzles!"
Posted July 24, 2021


PAUSE is a standalone novel but set in the same world and including characters from Kylie Scott's previous book REPEAT. This story starts out explaining how Anna was in an accident that put her in a coma, led to the dissolution of her marriage, and led Read more...



The Secrets of Lord Grayson Child
by Stephanie Laurens
"Great second-chance-at love story with exciting newsroom mystery!"
Posted July 16, 2021


THE SECRETS OF LORD GRAYSON CHILD is the tenth book in Stephanie Laurens' "Cynsters Next Generation" series. As with previous books in this series, there is a great mix of romance and mystery. The major romance trope in THE SECRETS OF LORD Read more...



Better Than the Movies
by Lynn Painter
"Loads of fun with complex characters and a few surprises!"
Posted July 4, 2021


BETTER THAN THE MOVIES is a stand-alone YA romance by Lynn Painter. Liz Buxbaum is your average teenager in many ways, but her mother's death when she was younger still reverberates and affects her attitudes and behavior in ways she's not totally aware Read more...



Devil in Disguise
by Lisa Kleypas
"DEVIL IN DISGUISE has a well-matched couple, and a romance that's sweet, sexy, and satisfying!"
Posted July 4, 2021


DEVIL IN DISGUISE is the seventh book in the "Ravenels" historical romance series by Lisa Kleypas. Although DEVIL IN DISGUISE works as a standalone novel, it will be most exciting for fans of her earlier "Wallflower" series, since that chronicles Read more...



Someone to Cherish
by Mary Balogh
"A splendid love story with sensuality galore and expertly written characters!"
Posted July 4, 2021


SOMEONE TO CHERISH is the eighth book in Mary Balogh's "Westcott" series. Although SOMEONE TO CHERISH could work as a standalone novel, there's more meaning for longtime fans of the series who have watched Harry Westcott evolve over the Read more...



Disaster Girl
by Michelle Dayton
"A fierce fabulous heroine, a sweet and geeky hero who fall in love while demolishing a cyber villain"
Posted June 16, 2021


DISASTER GIRL is a standalone contemporary romance by Michelle Dayton. Tess Greene is a complicated woman who makes no apologies for the way she lives her life. Because of her mother's mental illness, she had to grow up fast, but she is a successful and strong Read more...



Miranda Owen
I work in a library and that helps my book addiction. My favorite genres are romance (just about any kind) and cozy mysteries. I also enjoy true crime books - especially time periods 1950 & earlier. I like anti-heroes, personal journey stories, character-driven stories, and ones with strong, smart female characters. I also enjoy graphic novels & manga. I am in several online book groups.
Features & Posts
19 comments posted.

Re: A Crafter Hooks a Killer (11:24am July 22, 2019):

Nice collection of cozies :)

Re: The Desires of A Duke (1:50pm December 13, 2017):

Devil Cynster, Duke of St. Ives :)

Re: Undercover Attraction (4:17pm November 28, 2017):

Jennifer Ashley's Mackenzies, Mary Balogh's Westcotts,
Vivian Arend's Colemans, Stephanie Laurens' Cynsters

Re: Once Upon A Ghost (5:24pm October 10, 2017):

Sounds good!

Re: Dreaming of a White Wolf Christmas (1:45pm October 6, 2017):

Love Terry Spear's werewolf books!

Re: Elliott Redeemed (12:25pm September 5, 2017):

Play by Kylie Scott & Wicked Beat by Olivia Cunning

Re: Brazilian Capture (2:12pm May 22, 2017):

My fav Almodovar film is Flower of My Secret. I liked the
adaptation from a billion years ago of the Anne of Green
Gables series. I loved the book version of The Shining
more than the film. I love just about any of the Jane
Eyre adaptations but the Fassbender version with it's
switched around format gets the mood exactly right.

Re: The Thief Steals Her Earl (2:58pm September 22, 2016):

Yes! This is what I live for - witty and intelligent
characters. Love Stephanie Laurens' heroines because they
are intelligent and look at the big picture. Love witty
dialogue like in a Celeste Bradley novel or Claudia Dain's
Courtesan Chronicles series.

Re: This Loving Feeling (1:36pm July 21, 2016):

Sounds good, and I love small town romance.

Re: Fire Danger (1:35pm July 21, 2016):

Always fascinated by banshees and Medusa. Heard of Wyvern
but never read a story with one.

Re: Torn (1:33pm July 21, 2016):

I have the Ward and Ione books but haven't had time to read
yet. In the Lara Adrian series - Tegan & Rio are my fav
heroes/books. :)

Re: Billionaire in Wolf's Clothing (4:33pm July 7, 2016):

So excited about this - love billionaires & love werewolf
books. :)

Re: Missed Connections (2:35pm June 14, 2016):

I never really understood the whole "step-brother"
romance phenomenon. I mean I guess there's no biological
connection so one level of ick is removed but....I don't
know. I read a story once by Red Garnier about a man and
woman who were not biologically related & didn't have a
"step-" connection, but the guy's family always looked at
the woman and her sister as family and tried to treat
them that way and force the future H/h to fit that mold.
They became friends in their youth and suppressed their
natural attraction that developed over time organically.
But to me, that's different.

Re: Test Drive (6:38pm June 8, 2016):

Yes to all of the above. This book is a lot of fun & I liked
Johnny's sweet/sexy mix. Really loo forward to next one.

Re: The Progeny (3:43pm June 2, 2016):

Sounds like an interesting topic.

Re: Bride of a Distant Isle (9:45pm March 25, 2016):

LOVE gothic romances. First I read was Juniper Hill by
Dorothy Daniels. :)

Re: Runaway Vampire (6:28pm February 25, 2016):

Nice interview! :)

Re: Secret Sisters (5:03pm December 8, 2015):

Great info & article :)

Re: The Secret Mistress (2:03pm July 31, 2012):

I love beta heroes as well as alpha types. One of my favorite beta heroes is Reggie from "The Pursuit of Marriage" by Victoria Alexander. He's a sweetie, good to his family, a loyal friend, and very easy going. After wearing his heart on his sleeve too many times, he invents an alpha alter-ego to try and win him love. His friends help spread stories of his supposed exploits to help him out because they want to help him since he's such a good friend and a good guy. Very funny story. My favorite beta hero.