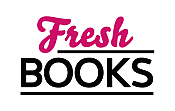 Books to enjoy in May! Let your reading blosson!
Reviews
1 - 20 of 830 ( prev | next )
For Batter or Worse
by Jenn McKinlay
"A case of the culinary forces of good vs evil!"
Posted May 6, 2021


FOR BATTER OR WORSE is the thirteenth book in Jenn McKinlay's "Cupcake Bakery" cozy mystery series. Like many of Jenn McKinlay's mysteries, this book is very character-driven and owes a lot of its' fabulosity to the regular cupcake crew cast Read more...



Five Ways to Fall Out of Love
by Emily Martin
"A look at the messy, complicated, yet exhilarating twists and turns of teen love and life!"
Posted April 30, 2021


FIVE WAYS TO FALL OUT OF LOVE is a standalone YA romance by Emily Martin. This is a delicious tale of teenage angst. Aubrey Cash befriended her new neighbor, and fellow high school classmate, Webster Casey. They became close friends very quickly with an eye toward flirtation. Rather than Read more...



Must Love Cowboys
by Carly Bloom
"Fun story, multifaceted characters and a sweet yet sexy unlikely romance!"
Posted April 27, 2021


MUST LOVE COWBOYS is the third book in Carly Bloom's "Once Upon a Time in Texas" series. Years ago, Alice Martin used to babysit Beau Montgomery and his twin Bryce. The Montgomery boys were adorable little hellions. What Alice didn't know is that Read more...



Meant to Be Immortal
by Lynsay Sands
"A brainy vamp hero, a tough heroine, and a few curveballs!"
Posted April 27, 2021


MEANT TO BE IMMORTAL is the thirty-second book in the "Argeneau" paranormal romance series by Lynsay Sands. This story has a small town, imminent danger, and an unlikely love story. Macon "Mac" Argeneau is a scientist whose house somebody sets on fire. CJ Cummings Read more...



The Wolf Wore Plaid
by Terry Spear
"Scottish charm, brave characters, and a sweet romance!"
Posted April 27, 2021


THE WOLF WORE PLAID is the sixth book in Terry Spear's "Highland Wolf" series. This is a story that will appeal to romance fans who enjoy the friends-to-lovers trope as well as stories in which the hero and heroine grew up together. Rather Read more...



The Kindred Spirits Supper Club
by Amy E. Reichert
"Fascinating characters and a charming romance!"
Posted April 27, 2021


THE KINDRED SPIRITS SUPPER CLUB by Amy E. Reichert is a standalone contemporary romance with a paranormal twist. This story's POV alternates between characters – Sabrina Monroe, Ray Jasper, and Molly the friendly ghost. Sabrina is living at the family home in Wisconsin while she's Read more...



Ten Rules for Faking It
by Sophie Sullivan
"Romantic, charming, and heartbreaking all at the same time!"
Posted March 29, 2021


, TEN RULES FOR FAKING IT is a standalone contemporary romance novel by Sophie Sullivan. Radio producer Everly Dean has a history of bad birthday experiences. This year followed the pattern in spectacular fashion. When surprising her boyfriend with breakfast before work, he surprised her when Read more...



The Quantum Weirdness of the Almost-Kiss
by Amy Noelle Parks
"A fun tale of young love evolving from friendship, and science mixed with soul!"
Posted March 29, 2021


THE QUANTUM WEIRDNESS OF THE ALMOST-KISS is a standalone YA novel by Amy Noelle Parks. This is the first YA book I've read that's told from alternating perspectives, and I find it very refreshing. Most of the time the Read more...



Make It Sweet
by Kristen Callihan
"Lush settings, authentic characters, and a transfixing romance!"
Posted March 28, 2021


MAKE IT SWEET is a standalone novel by Kristen Callihan, but it includes a wedding with the main characters from a previous book – DEAR ENEMY. Actress Emma Maron – known mostly to her fans as Princess Anya on the TV show Dark Castle – is looking for Read more...



The Devil in Her Bed
by Kerrigan Byrne
"A deliciously gothic tale about finding love and light while battling the forces of evil!"
Posted March 26, 2021


THE DEVIL IN HER BED is the third book in Kerrigan Byrne's "Devil You Know" series. Unlike many of Kerrigan Byrne's other books, while this hero and heroine excel at deception and disguises, the villain in THE DEVIL IN HER BED is Read more...



The Bachelor Cowboy
by Jessica Clare
"An unlikely couple but an extraordinary romance!"
Posted March 21, 2021


THE BACHELOR COWBOY is the sixth book in Jessica Clare's "Wyoming Cowboys" series. In this story, an accountant wins a cowboy at a bachelor auction and isn't quite sure what to do with him. The heroes in this series are unique in Read more...



The Games Lovers Play
by Stephanie Laurens
"A farcical and fabulous look at an aristocratic marriage!"
Posted March 17, 2021


THE GAMES LOVERS PLAY is the ninth book in Stephanie Laurens' "Cynsters Next Generation" series. Set in the year 1851, this story is a wonderful and farcical look at the marriages of the English aristocracy. Lord Devlin Cader, seventh Earl of Alverton is in a cage Read more...



Hot British Boyfriend
by Kristy Boyce
"A fun coming-of-age look at making friends and finding love when least expected!"
Posted March 7, 2021

HOT BRITISH BOYFRIEND is a fun standalone YA novel by Kristy Boyce. At the opening of this book, Waterford Valley High School student Ellie Nichols has an epic yet believable humiliating rejection. The humiliation is compounded when it's recorded and goes viral online. Thankfully, Ellie has an escape Read more...



Wicked All Night
by Jeaniene Frost
"Epic, electrifying, and beautifully captures eternal romance!"
Posted February 21, 2021


WICKED ALL NIGHT is the third book in Jeaniene Frost's "Night Rebel" series. I believe that you need to read this series in the proper chronological order to fully enjoy WICKED ALL NIGHT. This Read more...



Rafael
by Laurell K. Hamilton
"Well-crafted characters, intriguing drama involving paranormal politics, with kick-ass women!"
Posted February 9, 2021


RAFAEL is the twenty-eighth book in Laurell K. Hamilton's "Anita Blake" series. Unlike some of the other recent books in this series, I think RAFAEL is better if the reader is familiar with Read more...



Bridget's Bane
by Ruby Dixon
"Common relationship pitfalls with out of this world hotness!"
Posted January 30, 2021


BRIDGET'S BANE is the thirteenth book in Ruby Dixon's "Icehome" sci-fi fantasy romance series. For fans of the series, like me, this story has been a long time coming. For several Read more...



Roman Will Fall
by Cynthia Eden
"Flawlessly sexy scenes, a man of mystety, and a heroine who can rescue herself!"
Posted January 28, 2021


ROMAN WILL FALL is the eleventh book in Cynthia Eden's "Wilde Ways" series about the Wilde security agency and their trained operatives falling in love. Roman Smith aka Roman Valentino is the newest Wilde Read more...



Captive
by Cheryl Brooks
"Part sci-fi epic adventure and part classic love story!"
Posted January 17, 2021


CAPTIVE by Cheryl Brooks picks up where the second book in her "Cat Star Legacy" series left off. This story works as a standalone novel. There is plenty of hot and heavy love scenes in CAPTIVE Read more...



Haven
by Jessica Jayne
"Emotional depth, fantastic characters to root for, and steamy love scenes!"
Posted January 1, 2021


HAVEN is a standalone contemporary romance by Jessica Jayne. Mia Goran gets away from the drama of a cheating fiancé and explores beautiful Hawaii while staying at the Hale Coffee Inn. The inn is run by the Read more...



When a Rogue Meets His Match
by Elizabeth Hoyt
"A complicated fairytale with a dangerous yet tender hero!"
Posted December 28, 2020


WHEN A ROGUE MEETS HIS MATCH is the second book in Elizabeth Hoyt's "Greycourt" series. Set in mid-1700s England, this story has a fairytale feel to it. Elizabeth Hoyt is superb at writing dark fairytales. The Duke of Windemere is a greedy, grasping villain Read more...



Miranda Owen
I work in a library and that helps my book addiction. My favorite genres are romance (just about any kind) and cozy mysteries. I also enjoy true crime books - especially time periods 1950 & earlier. I like anti-heroes, personal journey stories, character-driven stories, and ones with strong, smart female characters. I also enjoy graphic novels & manga. I am in several online book groups.
Features & Posts
19 comments posted.

Re: A Crafter Hooks a Killer (11:24am July 22, 2019):

Nice collection of cozies :)

Re: The Desires of A Duke (1:50pm December 13, 2017):

Devil Cynster, Duke of St. Ives :)

Re: Undercover Attraction (4:17pm November 28, 2017):

Jennifer Ashley's Mackenzies, Mary Balogh's Westcotts,
Vivian Arend's Colemans, Stephanie Laurens' Cynsters

Re: Once Upon A Ghost (5:24pm October 10, 2017):

Sounds good!

Re: Dreaming of a White Wolf Christmas (1:45pm October 6, 2017):

Love Terry Spear's werewolf books!

Re: Elliott Redeemed (12:25pm September 5, 2017):

Play by Kylie Scott & Wicked Beat by Olivia Cunning

Re: Brazilian Capture (2:12pm May 22, 2017):

My fav Almodovar film is Flower of My Secret. I liked the
adaptation from a billion years ago of the Anne of Green
Gables series. I loved the book version of The Shining
more than the film. I love just about any of the Jane
Eyre adaptations but the Fassbender version with it's
switched around format gets the mood exactly right.

Re: The Thief Steals Her Earl (2:58pm September 22, 2016):

Yes! This is what I live for - witty and intelligent
characters. Love Stephanie Laurens' heroines because they
are intelligent and look at the big picture. Love witty
dialogue like in a Celeste Bradley novel or Claudia Dain's
Courtesan Chronicles series.

Re: This Loving Feeling (1:36pm July 21, 2016):

Sounds good, and I love small town romance.

Re: Fire Danger (1:35pm July 21, 2016):

Always fascinated by banshees and Medusa. Heard of Wyvern
but never read a story with one.

Re: Torn (1:33pm July 21, 2016):

I have the Ward and Ione books but haven't had time to read
yet. In the Lara Adrian series - Tegan & Rio are my fav
heroes/books. :)

Re: Billionaire in Wolf's Clothing (4:33pm July 7, 2016):

So excited about this - love billionaires & love werewolf
books. :)

Re: Missed Connections (2:35pm June 14, 2016):

I never really understood the whole "step-brother"
romance phenomenon. I mean I guess there's no biological
connection so one level of ick is removed but....I don't
know. I read a story once by Red Garnier about a man and
woman who were not biologically related & didn't have a
"step-" connection, but the guy's family always looked at
the woman and her sister as family and tried to treat
them that way and force the future H/h to fit that mold.
They became friends in their youth and suppressed their
natural attraction that developed over time organically.
But to me, that's different.

Re: Test Drive (6:38pm June 8, 2016):

Yes to all of the above. This book is a lot of fun & I liked
Johnny's sweet/sexy mix. Really loo forward to next one.

Re: The Progeny (3:43pm June 2, 2016):

Sounds like an interesting topic.

Re: Bride of a Distant Isle (9:45pm March 25, 2016):

LOVE gothic romances. First I read was Juniper Hill by
Dorothy Daniels. :)

Re: Runaway Vampire (6:28pm February 25, 2016):

Nice interview! :)

Re: Secret Sisters (5:03pm December 8, 2015):

Great info & article :)

Re: The Secret Mistress (2:03pm July 31, 2012):

I love beta heroes as well as alpha types. One of my favorite beta heroes is Reggie from "The Pursuit of Marriage" by Victoria Alexander. He's a sweetie, good to his family, a loyal friend, and very easy going. After wearing his heart on his sleeve too many times, he invents an alpha alter-ego to try and win him love. His friends help spread stories of his supposed exploits to help him out because they want to help him since he's such a good friend and a good guy. Very funny story. My favorite beta hero.