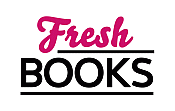 Your August adventures in reading
Reviews
1 - 20 of 778 ( prev | next )
The Falcon Always Wings Twice
by Donna Andrews
"A wild ride and a scrumptious mix of murder and ren faire merriment!"
Posted August 6, 2020


THE FALCON ALWAYS WINGS TWICE is the twenty-seventh book in the "Meg Lanslow" cozy mystery series by Donna Andrews. I love this family and I love books about Renaissance Faire, so having these two things Read more...



Murder in the East End
by Jennifer Ashley
"A determined and pragmatic sleuth with a diverse group of friends to battle societal evils!"
Posted August 5, 2020


MURDER IN THE EAST END is the fourth book in Jennifer Ashley's "Below Stairs" mystery series set in Victorian England. Although it's part of a series, this is the first in the Read more...



The Wedding Date Disaster
by Avery Flynn
"Snarls and snark turn to sexy clinches in this entertaining romance!"
Posted August 4, 2020


THE WEDDING DATE DISASTER is the fourth book in Avery Flynn's "Harbor City" series but works as a standalone novel as well. This is a perfect book for readers who enjoy the enemies-to Read more...



Want You to Want Me
by Lorelei James
"A fantastic mix of humor and drama with two imperfect characters who are perfect for each other!"
Posted July 31, 2020


WANT YOU TO WANT ME is the second book in "The Want You" series by Lorelei James. I loved this book! Hockey superstar and straight-talking coach Gabriella "Gabi" Welk is my favorite type Read more...



How to Start a Scandal
by Madeline Martin
"An emotionally powerful love story!"
Posted July 31, 2020


HOW TO START A SCANDAL is the second book in Madeline Martin's "London School for Ladies" series. Although it's part of a series I believe that if you Read more...



Chase After Me
by Cynthia Eden
"A thrilling book of sex, lies, and a huge leap of faith for love!"
Posted July 27, 2020


CHASE AFTER ME is the ninth book in Cynthia Eden's "Wilde Ways" romantic suspense series. Chase Durant is a Wilde security agent and excels at working undercover. When Wilde is hired to get close Read more...



Death at the Dance
by Verity Bright
"A strong female sleuth, masked mischief, and a hint of romance!"
Posted July 23, 2020


DEATH AT THE DANCE is the second book in Verity Bright's "Lady Eleanor Swift" mystery series set in 1920s England. Although it's part of a series, I think DEATH AT THE DANCE Read more...



Would I Lie to the Duke
by Eva Leigh
"Everything I look for in a historical romance and much more!"
Posted July 22, 2020


WOULD I LIE TO THE DUKE is the second book in Eva Leigh's "Union of the Rakes" series. This is my favorite book in this series so far. There is so much about this Read more...



Bound by Shadows
by Kathy Lyons
"An atmospheric and erotic with complex characters and a dose of danger to add to the mix!"
Posted July 21, 2020


BOUND BY SHADOWS, originally published as THE BEAR WHO LOVED ME, is the first book in the "Grizzlies Gone Wild" series by Kathy Lyons. I think the new cover for this book is more fitting and Read more...



The Obsessions of Lord Godfrey Cavanaugh
by Stephanie Laurens
"A tale about false appearances, sudden attraction, and the evils of greed."
Posted July 17, 2020


THE OBSESSIONS OF LORD GODFREY CAVANAUGH is the fourth book in Stephanie Laurens' "Cavanaughs" series. Winter and the country estate of Hinckley Hall is the setting in this Read more...



Just Make Believe
by Maggie Robinson
"A book full of secrets to unearth, alter egos, and multiple murders for readers to mull over!"
Posted July 16, 2020


JUST MAKE BELIEVE is the third book in Maggie Robinson's "Lady Adelaide" 1920s mystery series. Lady Adelaide Compton is invited by her friends, Lady Pamela Fernald and Sir Hugh Fernald, to their country estate Read more...



Peace Talks
by Jim Butcher
"Superb storytelling, monsters, megalomaniacs, supernaturals, and the good, the bad, and the ugly!"
Posted July 12, 2020


PEACE TALKS is the sixteenth book in Jim Butcher's "Dresden Files" series. This is not a book you can read if you haven't read at least a few of the previous book Read more...



The Best Man Plan
by Jaci Burton
"A story you can sink your teeth into, great characters, and an exhilarating love story!"
Posted July 10, 2020


THE BEST MAN PLAN is the first book in Jaci Burton's "Boots and Bouquets" series about a family that owns a vineyard and wedding venue. Having read the prequel to this series, THE MATCHMAKER Read more...



Daughter of the Alien Warrior
by Honey Phillips, Bex McLynn
"A swoon-worthy alien hero and a kickass heroine!"
Posted July 9, 2020


DAUGHTER OF THE ALIEN WARRIOR is the third book in the "Treasured by the Alien" series by Honey Read more...



The Last Curtain Call
by Juliet Blackwell
"A delicious mix of ghostly thrills, complex mysteries, and great storytelling!"
Posted July 5, 2020


THE LAST CURTAIN CALL is the eighth book in Juliet Blackwell's cozy paranormal "Haunted Home Renovation" series. Mel Turner is a professional home renovator and she can see and communicate with ghosts. In THE Read more...



After All
by Kristen Proby
"Full of family highs and lows, complex characters, and plenty of passion!"
Posted July 3, 2020


AFTER ALL is the third and last book in Kristen Proby's "Romancing Manhattan" series. This book has the classic "single father" and "boss/employee" romance tropes. Nora Hayes has worked Read more...



Ripped from the Headlines!
by Harold Schechter
"A must-read for film buffs and true crime fans alike!"
Posted July 3, 2020


In RIPPED FROM THE HEADLINES! Harold Schechter discusses several films and the true crime cases that inspired them. This book appealed to me for so many reasons. I always enjoy a Harold Schechter with that mix of history Read more...



One Last Kiss
by Jessica Lemmon
"An explosion of emotion and a fantabulous second-chance-at love story!"
Posted June 29, 2020


ONE LAST KISS is the third book in Jessica Lemmon's "Kiss and Tell" series. I think all romcoms about divorced couples rekindling a flame are held to the standard of the classic film THE Read more...



Cowboy Strong
by Carolyn Brown
"Hot cowboys, tender moments, electric chemistry, and great storytelling!"
Posted June 27, 2020


COWBOY STRONG is the seventh book in Carolyn Brown's "Longhorn Canyon" series. This is a great book for readers who enjoy the "second chance at romance" and "fake romance that turns Read more...



Killing Time
by Suzanne Trauth
"A delightfully eerie and includes a myriad of mysteries for readers to puzzle over!"
Posted June 26, 2020


KILLING TIME is the eighth book in Suzanne Trauth's "Dodie O'Dell" cozy mystery series. Although this is the eighth book in a series, this is the first "Dodie O'Dell&rdquo Read more...



Miranda Owen
I work in a library and that helps my book addiction. My favorite genres are romance (just about any kind) and cozy mysteries. I also enjoy true crime books - especially time periods 1950 & earlier. I like anti-heroes, personal journey stories, character-driven stories, and ones with strong, smart female characters. I also enjoy graphic novels & manga. I am in several online book groups.
Features & Posts
19 comments posted.

Re: A Crafter Hooks a Killer (11:24am July 22, 2019):

Nice collection of cozies :)

Re: The Desires of A Duke (1:50pm December 13, 2017):

Devil Cynster, Duke of St. Ives :)

Re: Undercover Attraction (4:17pm November 28, 2017):

Jennifer Ashley's Mackenzies, Mary Balogh's Westcotts,
Vivian Arend's Colemans, Stephanie Laurens' Cynsters

Re: Once Upon A Ghost (5:24pm October 10, 2017):

Sounds good!

Re: Dreaming of a White Wolf Christmas (1:45pm October 6, 2017):

Love Terry Spear's werewolf books!

Re: Elliott Redeemed (12:25pm September 5, 2017):

Play by Kylie Scott & Wicked Beat by Olivia Cunning

Re: Brazilian Capture (2:12pm May 22, 2017):

My fav Almodovar film is Flower of My Secret. I liked the
adaptation from a billion years ago of the Anne of Green
Gables series. I loved the book version of The Shining
more than the film. I love just about any of the Jane
Eyre adaptations but the Fassbender version with it's
switched around format gets the mood exactly right.

Re: The Thief Steals Her Earl (2:58pm September 22, 2016):

Yes! This is what I live for - witty and intelligent
characters. Love Stephanie Laurens' heroines because they
are intelligent and look at the big picture. Love witty
dialogue like in a Celeste Bradley novel or Claudia Dain's
Courtesan Chronicles series.

Re: This Loving Feeling (1:36pm July 21, 2016):

Sounds good, and I love small town romance.

Re: Fire Danger (1:35pm July 21, 2016):

Always fascinated by banshees and Medusa. Heard of Wyvern
but never read a story with one.

Re: Torn (1:33pm July 21, 2016):

I have the Ward and Ione books but haven't had time to read
yet. In the Lara Adrian series - Tegan & Rio are my fav
heroes/books. :)

Re: Billionaire in Wolf's Clothing (4:33pm July 7, 2016):

So excited about this - love billionaires & love werewolf
books. :)

Re: Missed Connections (2:35pm June 14, 2016):

I never really understood the whole "step-brother"
romance phenomenon. I mean I guess there's no biological
connection so one level of ick is removed but....I don't
know. I read a story once by Red Garnier about a man and
woman who were not biologically related & didn't have a
"step-" connection, but the guy's family always looked at
the woman and her sister as family and tried to treat
them that way and force the future H/h to fit that mold.
They became friends in their youth and suppressed their
natural attraction that developed over time organically.
But to me, that's different.

Re: Test Drive (6:38pm June 8, 2016):

Yes to all of the above. This book is a lot of fun & I liked
Johnny's sweet/sexy mix. Really loo forward to next one.

Re: The Progeny (3:43pm June 2, 2016):

Sounds like an interesting topic.

Re: Bride of a Distant Isle (9:45pm March 25, 2016):

LOVE gothic romances. First I read was Juniper Hill by
Dorothy Daniels. :)

Re: Runaway Vampire (6:28pm February 25, 2016):

Nice interview! :)

Re: Secret Sisters (5:03pm December 8, 2015):

Great info & article :)

Re: The Secret Mistress (2:03pm July 31, 2012):

I love beta heroes as well as alpha types. One of my favorite beta heroes is Reggie from "The Pursuit of Marriage" by Victoria Alexander. He's a sweetie, good to his family, a loyal friend, and very easy going. After wearing his heart on his sleeve too many times, he invents an alpha alter-ego to try and win him love. His friends help spread stories of his supposed exploits to help him out because they want to help him since he's such a good friend and a good guy. Very funny story. My favorite beta hero.