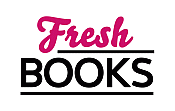 Best reads in December
Reviews
1 - 20 of 917 ( prev | next )
Resting Witch Face
by Juliette Cross
"This romance hits the delicious notes of heartbreak and an electric connection!"
Posted November 7, 2022


RESTING WITCH FACE is the fifth, and perhaps my favorite, book in Juliette Cross's Stay a Spell paranormal romance series. This is a great Read more...



For the Love of the Bard
by Jessica Martin
"FOR THE LOVE OF THE BARD is delish with fab characters and storytelling!"
Posted October 14, 2022


FOR THE LOVE OF THE BARD is the first book in Jessica Martin's "Bard's Rest Romance" series. Miranda Barnes has a lot on her plate when she heads home to Read more...



Round Up the Usual Peacocks
by Donna Andrews
"A mystery-palooza with true crime goodies, and family fun!"
Posted October 7, 2022


ROUND UP THE USUAL PEACOCKS is the thirty-first book in the "Meg Langslow" cozy mystery series by Donna Andrews. This book has some of my favorite things. I adore this series and some of the situations and supporting characters Read more...



A Midsummer Night's Fudge
by Nancy Coco
"A MIDSUMMER NIGHT'S FUDGE casts a sinister glow over small-town life!"
Posted October 3, 2022


A MIDSUMMER NIGHT'S FUDGE is the tenth book in Nancy Coco's Candy-Coated cozy mystery series. This is a classic cozy mystery Read more...



Ice Cold Saint
by Cynthia Eden
"A complicated lay and a protective hero make magic while stalked by a killer!"
Posted October 3, 2022


ICE COLD SAINT is the third book in Cynthia Eden's Ice Breaker romantic suspense series. This might be my favorite book in this series Read more...



Meet Me Under the Mistletoe
by Jenny Bayliss
"A healthy mix of holiday magic, the messy minutia of everyday life, and a swoon-worthy romance!"
Posted September 30, 2022


MEET ME UNDER THE MISTLETOE is a standalone contemporary romance by Jenny Bayliss. This story definitely gives off The Big Chill and Four Weddings and a Funeral vibe. Elinor "Nory" Noel is preparing to leave her beloved London bookshop to spend a few Read more...



An Ex to Remember
by Jessica Lemmon
"A steamy walk down memory lane that will delight any romance fan!"
Posted September 30, 2022


AN EX TO REMEMBER is the sixth book in the "Texas Cattleman's Club: Ranchers and Rivals" contemporary romance series. Rancher Vic Grandin and schoolteacher Aubrey Collins have a complicated past – full of equal measure joy and angst. At Read more...



After the Bite
by Lynsay Sands
"A character-driven spooky tale of suspense mixed with a charming love story!"
Posted September 29, 2022


AFTER THE BITE is the thirty-fifth book in Lynsay Sands' Argeneau paranormal romance series. Lynsay Sands has me intrigued with the direction her Read more...



Christmas Wolf Surprise
by Terry Spear
"Terry Spear proves she writes some of the sexiest nice guy heroes in Romancelandia!"
Posted September 29, 2022


CHRISTMAS WOLF SURPRISE is the third book in Terry Spear's Red Wolf series. Set in the Pacific Northwest, humans play a big part in this story. In previous books in this Read more...



Castle Deadly, Castle Deep
by Veronica Bond
"A treasure trove of dark and deadly secrets and a female sleuth set on uncovering every one!"
Posted September 26, 2022


CASTLE DEADLY, CASTLE DEEP is the second book in Veronica Bond's Dinner and a Murder cozy mystery series. I'm loving these Dinner and a Murder mysteries by Veronica Bond Read more...



The Time For Love
by Stephanie Laurens
"A couple who find love and fight for their community against a faceless enemy!"
Posted September 22, 2022


THE TIME FOR LOVE is the eleventh book in the Cynsters Next Generation series by Stephanie Laurens. I normally enjoy Stephanie Laurens' mix of romance and mystery Read more...



Love in 3D
by Marie Harte
"A strong, sexy, and supportive hero and a story you can sink your teeth into!"
Posted August 10, 2022


LOVE IN 3D is a standalone contemporary romance by Marie Harte. Justine Ferrera has a pattern of being used, abused, or neglected by the men in her life to varying degrees. She's not a doormat, but she struggles with figuring out to express her displeasure with how Read more...



Remember Love
by Mary Balogh
"Starts as a fairy tale and evolves into a more complex character-driven tale."
Posted August 3, 2022


REMEMBER LOVE is the first book in Mary Balogh's "Ravenswood" historical romance series. The first half of this book is reminiscent of a fairy tale. Mary Balogh gives readers all the Read more...



Booked on a Feeling
by Jayci Lee
"Amazeballs and rom com gold!"
Posted July 28, 2022


BOOKED ON A FEELING is a standalone "friends-to-lovers" romantic comedy by Jayci Lee. I love friends-to-lovers stories and this one is a prime example of what makes them so much fun. High-powered yet anxious attorney Lizzy Chung and super nice sweetie Jack Read more...



Cross My Heart
by Cynthia Eden
"A love story forged in fire that triumphs over evil!"
Posted May 29, 2022


CROSS MY HEART is the fourteenth book in Cynthia Eden's Wilde Ways romantic suspense series. Penelope Kostas first met Elijah Cross when she was left at the mercy of a serial Read more...



His Rock Hard Rhythm
by Flora Dare, Josie Kell
"Yummy brain candy with a paranormal bite, and great characters!"
Posted May 29, 2022


HIS ROCK HARD RHYTHM is the first book in the Axebender Orcs series by Flora Dare and Josie Kell. I loved this book! This is fun and sexy all the way. Alexis Traves is a Read more...



Singing with the Devil
by Cassandra Rose Clarke
"A non-stop thrill-fest with a dangerously sexy hero, resilient heroine, and epic battles!"
Posted May 28, 2022


SINGING WITH THE DEVIL is the first book in Cassandra Rose Clarke's Black Moon series. Helena Muir is the black sheep of her demon hunting crusader family. She's never Read more...



While the Wolf's Away
by Terry Spear
"A moving story about two steadfast lovers and a triumphant tale of female friendship and empowerment"
Posted May 28, 2022


WHILE THE WOLF'S AWAY is the third book in Terry Spear's White Wolf series. This story starts with a hero and heroine who are not strangers to each other Read more...



This May End Badly
by Samantha Markum
"A must-read for YA fans!"
Posted May 15, 2022


THIS MAY END BADLY is a standalone YA novel by Samantha Markum. This book has an escalating prank war. Normally I don't care for stories with prank wars in them, but THIS MAY Read more...



Immortal Rising
by Lynsay Sands
"A couple who seem made for each other and a mad scientist lurking in the shadows!"
Posted May 14, 2022


IMMORTAL RISING is the thirty-fourth book in Lynsay Sands' Argeneau vampire series. Although this is part of a series, I think IMMORTAL RISING works Read more...



Miranda Owen
I work in a library and that helps my book addiction. My favorite genres are romance (just about any kind) and cozy mysteries. I also enjoy true crime books - especially time periods 1950 & earlier. I like anti-heroes, personal journey stories, character-driven stories, and ones with strong, smart female characters. I also enjoy graphic novels & manga. I am in several online book groups.
Features & Posts
19 comments posted.

Re: A Crafter Hooks a Killer (11:24am July 22, 2019):

Nice collection of cozies :)

Re: The Desires of A Duke (1:50pm December 13, 2017):

Devil Cynster, Duke of St. Ives :)

Re: Undercover Attraction (4:17pm November 28, 2017):

Jennifer Ashley's Mackenzies, Mary Balogh's Westcotts,
Vivian Arend's Colemans, Stephanie Laurens' Cynsters

Re: Once Upon A Ghost (5:24pm October 10, 2017):

Sounds good!

Re: Dreaming of a White Wolf Christmas (1:45pm October 6, 2017):

Love Terry Spear's werewolf books!

Re: Elliott Redeemed (12:25pm September 5, 2017):

Play by Kylie Scott & Wicked Beat by Olivia Cunning

Re: Brazilian Capture (2:12pm May 22, 2017):

My fav Almodovar film is Flower of My Secret. I liked the
adaptation from a billion years ago of the Anne of Green
Gables series. I loved the book version of The Shining
more than the film. I love just about any of the Jane
Eyre adaptations but the Fassbender version with it's
switched around format gets the mood exactly right.

Re: The Thief Steals Her Earl (2:58pm September 22, 2016):

Yes! This is what I live for - witty and intelligent
characters. Love Stephanie Laurens' heroines because they
are intelligent and look at the big picture. Love witty
dialogue like in a Celeste Bradley novel or Claudia Dain's
Courtesan Chronicles series.

Re: This Loving Feeling (1:36pm July 21, 2016):

Sounds good, and I love small town romance.

Re: Fire Danger (1:35pm July 21, 2016):

Always fascinated by banshees and Medusa. Heard of Wyvern
but never read a story with one.

Re: Torn (1:33pm July 21, 2016):

I have the Ward and Ione books but haven't had time to read
yet. In the Lara Adrian series - Tegan & Rio are my fav
heroes/books. :)

Re: Billionaire in Wolf's Clothing (4:33pm July 7, 2016):

So excited about this - love billionaires & love werewolf
books. :)

Re: Missed Connections (2:35pm June 14, 2016):

I never really understood the whole "step-brother"
romance phenomenon. I mean I guess there's no biological
connection so one level of ick is removed but....I don't
know. I read a story once by Red Garnier about a man and
woman who were not biologically related & didn't have a
"step-" connection, but the guy's family always looked at
the woman and her sister as family and tried to treat
them that way and force the future H/h to fit that mold.
They became friends in their youth and suppressed their
natural attraction that developed over time organically.
But to me, that's different.

Re: Test Drive (6:38pm June 8, 2016):

Yes to all of the above. This book is a lot of fun & I liked
Johnny's sweet/sexy mix. Really loo forward to next one.

Re: The Progeny (3:43pm June 2, 2016):

Sounds like an interesting topic.

Re: Bride of a Distant Isle (9:45pm March 25, 2016):

LOVE gothic romances. First I read was Juniper Hill by
Dorothy Daniels. :)

Re: Runaway Vampire (6:28pm February 25, 2016):

Nice interview! :)

Re: Secret Sisters (5:03pm December 8, 2015):

Great info & article :)

Re: The Secret Mistress (2:03pm July 31, 2012):

I love beta heroes as well as alpha types. One of my favorite beta heroes is Reggie from "The Pursuit of Marriage" by Victoria Alexander. He's a sweetie, good to his family, a loyal friend, and very easy going. After wearing his heart on his sleeve too many times, he invents an alpha alter-ego to try and win him love. His friends help spread stories of his supposed exploits to help him out because they want to help him since he's such a good friend and a good guy. Very funny story. My favorite beta hero.