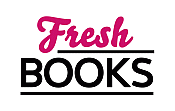 Great Summer reading - June releases
Donna Andrews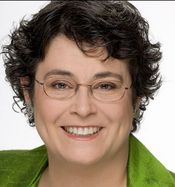 Photo Credit: Joe Henson Photography

Like Meg Langslow, the ornamental blacksmith heroine of her series from St. Martin's Press, Donna Andrews was born and raised in Yorktown, Virginia. These days she spends almost as much time in cyberspace as Turing Hopper, the artificial intelligence who appears in her technocozy series from Berkley Prime Crime.
Although she read widely as a child, especially in fantasy and science fiction, her love of mystery developed during her college years (and particularly at exam time.) Andrews attended the University of Virginia, majoring in English and Drama with a concentration on writing. After graduation, she moved to the Washington, D.C. area and joined the communications staff of a large financial organization, where for two decades she honed her writing skills on nonfiction and developed a profound understanding of the criminal mind through her observation of interdepartmental politics.
In the fall of 1997 she started on the road to publication by submitting her first completed mystery manuscript to the Malice Domestic/St. Martin's Press Best First Traditional Mystery contest. Upon learning that Murder with Peacocks had won, she acquired a copy of Peterson's Field Guide to Eastern Birds and settled down to have fun in her fictional world for as long as she could get away with it. Murder with Peacocks won the Agatha, Anthony, Barry, and Romantic Times awards for best first novel and the Lefty award for the funniest mystery of 1999. Subsequent books have also received Agatha and Lefty nominations, and Crouching Buzzard, Leaping Loon won the Toby Bromberg Award for Excellence (presented by Romantic Times) for the Most Humorous Mystery of 2003. Owl's Well That Ends Well (April 2005), the sixth book in the series, features a murder at a giant yard sale. No Nest for the Wicket (August 2006), the seventh book, explores eXtreme Croquet, and in the most recent book, The Penguin Who Knew Too Much (August 2007), Meg discovers penguins--and a body--in her basement. November 2005 saw the release of Delete All Suspects, the fourth book in the Turing Hopper series--which was partly inspired by her experience serving as a translator between the marketing and systems departments at her day job. Andrews notes that in these books she seeks to use computers and other technology accurately without making the action incomprehensible for readers who prefer whodoneits to computer manuals--and Delete All Suspects, she achieves a long-time ambition of killing off a spammer, even if only on paper. The first book in the series, You've Got Murder, won the Agatha award for best mystery of 2002, and was followed by Click Here for Murder and Access Denied. A member of MWA, Sisters in Crime, and the Private Investigators and Security Association, Andrews spends her free time gardening and conquering the world (but only in Civiliation IV).
Log In to see more information about Donna Andrews
Log in or register now!
Series
Meg Langslow
Books:
Let It Crow! Let It Crow! Let It Crow!, October 2023
Hardcover
Dashing Through the Snowbirds, October 2023
Mass Market Paperback
Birder, She Wrote, August 2023
Meg Langslow Mystery #33
Hardcover / e-Book
Round Up the Usual Peacocks, June 2023
Mass Market Paperback / e-Book (reprint)
The Twelve Jays of Christmas, October 2022
Meg Langslow Mysteries # 30
Mass Market Paperback / e-Book
Dashing Through the Snowbirds, October 2022
Meg Langslow Mysteries # 32
Hardcover / e-Book
Round Up the Usual Peacocks, August 2022
Hardcover / e-Book / audiobook
Murder Most Fowl, July 2022
Meg Langslow Mysteries # 29
Mass Market Paperback / e-Book
The Gift of the Magpie, October 2021
Mass Market Paperback / e-Book (reprint)
The Twelve Jays of Christmas, October 2021
Meg Langslow Series #30
Hardcover / e-Book
Murder Most Fowl, August 2021
Meg Langslow Series #29
Hardcover / e-Book
The Falcon Always Wings Twice, July 2021
Meg Langslow Series #27
Mass Market Paperback / e-Book
The Gift of the Magpie, October 2020
Meg Langslow #28
Hardcover / e-Book
The Falcon Always Wings Twice, August 2020
Meg Langslow Mysteries #27
Hardcover / e-Book
Owl Be Home for Christmas, October 2019
A Meg Langslow Mystery
Mass Market Paperback / e-Book
Lark! The Herald Angels Sing, October 2019
Meg Langslow #24
Mass Market Paperback / e-Book (reprint)
Owl Be Home for Christmas, October 2019
Meg Langslow #26
Hardcover / e-Book
Terns of Endearment, August 2019
Mass Market Paperback / e-Book
Terns of Endearment, August 2019
Meg Langslow #25
Hardcover / e-Book
How the Finch Stole Christmas!, October 2018
Mass Market Paperback
Lark! The Herald Angels Sing, October 2018
Meg Langslow #24
Hardcover / e-Book
Toucan Keep a Secret, August 2018
Meg Langslow Mystery #23
Hardcover / e-Book
Gone Gull, May 2018
Meg Langslow Mystery #21
Mass Market Paperback / e-Book (reprint)
Chesapeake Crimes, March 2018
Paperback / e-Book
How The Finch Stole Christmas, November 2017
Meg Langslow Mystery #22
Hardcover / e-Book
Gone Gull, August 2017
Meg Langslow Mystery #21
Hardcover / e-Book
Die Like an Eagle, May 2017
Meg Langslow Mystery #20
Mass Market Paperback / e-Book (reprint)
Lord of the Wings, August 2016
Meg Langslow Mystery #19
Mass Market Paperback / e-Book (reprint)
Die Like an Eagle, August 2016
Meg Langslow Mystery #20
Hardcover / e-Book
The Nightingale Before Christmas, October 2015
Meg Langslow Mystery #18
Mass Market Paperback / e-Book (reprint)
Lord of the Wings, August 2015
Meg Langslow Mystery #19
Hardcover / e-Book
The Good, the Bad, and the Emus, May 2015
Meg Langslow Mystery #17
Mass Market Paperback / e-Book (reprint)
The Nightingale Before Christmas, November 2014
Meg Langslow #18
Hardcover / e-Book
Duck the Halls, October 2014
Meg Langslow Mystery #16
Mass Market Paperback / e-Book (reprint)
The Good, the Bad, and the Emus, July 2014
Meg Langslow Mystery #17
Hardcover / e-Book
The Hen of the Baskervilles, March 2014
Meg Langslow Mystery #15
Mass Market Paperback / e-Book (reprint)
Duck The Halls, November 2013
Meg Langslow Mystery #16
Hardcover / e-Book
The Hen of the Baskervilles, July 2013
Meg Langslow Mystery #15
Hardcover / e-Book
Some Like It Hawk, May 2013
Meg Langslow Mystery #14
Mass Market Paperback / e-Book (reprint)
The Real Macaw, June 2012
Meg Langslow Mystery #13
Mass Market Paperback / e-Book (reprint)
Stork Raving Mad, July 2011
Meg Langslow #12
Mass Market Paperback
The Real Macaw, July 2011
Meg Langslow Mystery
Hardcover
Stork Raving Mad, July 2010
Meg Langslow #12
Hardcover
Cockatiels At Seven, July 2009
Meg Lanslow Mysteries
Mass Market Paperback / e-Book
Six Geese A-Slaying, November 2008
Meg Langslow
Hardcover
The Penguin Who Knew Too Much, August 2007
Meg Langslow #8
Hardcover
Delete All Suspects, September 2006
Turing Hopper Mysteries
Paperback (reprint)
No Nest for the Wicket, August 2006
Hardcover
Access Denied, December 2004
Turing Hopper #3
Hardcover
Click Here for Murder, April 2004
Paperback
We'll Always Have Parrots, February 2004
Meg Langslow #5
Hardcover
You?ve Got Murder, April 2003
Paperback
Murder With Peacocks, January 2000
A Meg Lanslow Mystery
Mass Market Paperback