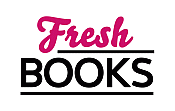 Great Summer reading - June releases
"Adorable and sexy at the same time!"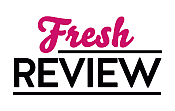 Reviewed by Miranda Owen
Posted May 22, 2023

Romance Paranormal | Romance Erotica Sensual
GRIM AND BEAR IT is the sixth book in Juliette Cross' Stay a Spell paranormal romance series centered around the Savoie sisters. The budding flirtation between Clara Savoie and Henry Blackwater has been building and tantalizing fans for the past few books in this series. This is finally the payoff. As a reader, I'm always a little anxious when an author teases a future romance over the course of a series before finally giving the characters their own book. Expectations get built up and it's easy for the reader to feel letdown if the book doesn't live up to expectations. For me, GRIM AND BEAR IT delivers. The book's description describes Henry as "broody", but I wouldn't classify GRIM AND BEAR IT as a "grumpy/sunshine" type of romance. Henry might be a little reserved and kind of emo, but he is a total sweetie when it comes to Clara.
As much as Henry can isolate himself and be a bit of an introvert, Clara has a sunny and friendly disposition. These characters are multifaceted and are more than their surface personas. Just because Henry's more reserved, it doesn't mean he's a grumpy bore, and just because Clara's uber friendly and positive doesn't mean she's insufferably saccharine or empathetic. Juliette tells this story from alternate perspectives, so readers get a glimpse at what these characters are really feeling before they reveal all to each other. The evolving romance and flirtation between Clara and Henry is very reminiscent of some of my favorite fun mangas. This courtship is alternately amusing and adorable before things get steamy once the characters admit their attraction. This is one of my favorite types of romances. The hero and heroine are totally and unapologetically into each other, and they face conflict together and support each other. To me, that is hot. Henry can be a little hesitant at times to accept that he deserves Clara, but he never goes all in for the typical "pushing her away for her own good" thing that some romance heroes do. I was thrilled about that, because that drives me crazy in romance novels.
GRIM AND BEAR IT is both adorable and sexy at the same time with some family drama and a murder mystery thrown in too. I enjoyed the supporting characters who offered this couple advice and tried to help. I look forward to reading more romance from Juliette Cross in the future.
SUMMARY
Not even Death can take her from him.

Clara Savoie is so confused. She is absolutely positive that Henry Blackwater is practically in love with her. But for some strange reason, he won't even ask her on a single date. Time to take matters into her own hands.

When Clara shows up on his doorstep with an unusual invitation, tempting cupcakes, and naughty innuendo, Henry has no choice but to say yes. Now he's the newest member of the High Tea Romance Book Club. While Clara learns the haunting secrets of her broody grim, Henry shows her what commitment from a necromancer truly means.

But when his father is arrested for murder, Henry is dragged back into the nightmare he's been avoiding all his life. When he steps back into his father's world, he isn't just endangering himself but also the bright, beautiful woman he can no longer live without. But he just might have to.
---
What do you think about this review?
Comments
No comments posted.

Registered users may leave comments.
Log in or register now!