I love Halloween – the costumes, the sweets, the thrills. One of my favorite things is to have mini marathons of my favorite scary movies. As a romance reader, I also like discovering new spooky romances. Over the past few months, I've showcased monster themed romances that range from fun and sweet to stories with more of an edge. For those interested, there are romance novels and erotica with a strong element of danger. I've read a few novellas like that with shadow figures as male protagonists and multiple demon lovers, but the stories I will talk about here are more fun or thrilling rather than too dark. In this article, I will discuss a few monster romances that have some kind of Halloween monster or spooky vibe.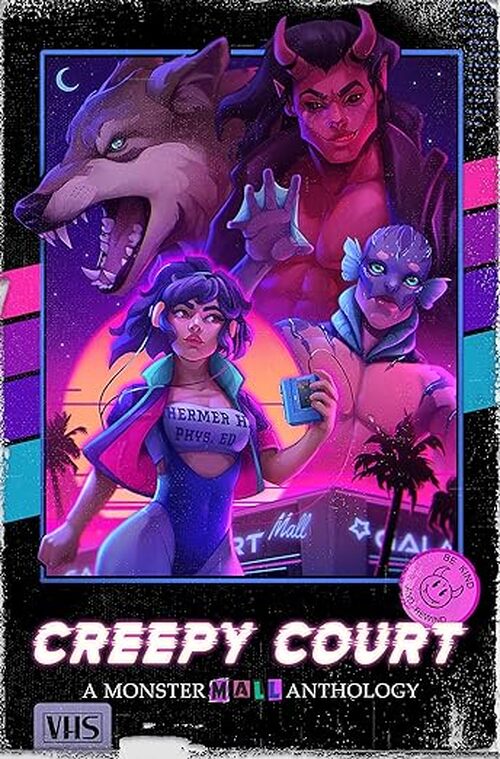 CREEPY COURT is a fab multi-author paranormal romance anthology with all the stories taking place in the 1980s at a mall manned primarily by monsters. The authors do a phenomenal job of getting the romance while also nailing the vibe of some of my favorite 80s horror films. Two of my favorite stories are in the anthology are The Monster of Darkspell Comics by SJ Sanders and Dreadful Things by Maeve Black. In the story by SJ Sanders, we're introduced to Pashar. Pashar is a night-terror demon who owns a comic book shop in the mall. He has a human exterior as well as his true more monstrous exterior. I know the author doesn't describe his physical form this way, but I kept picturing one of the gremlins from the movie Gremlins. He's got an edgy sense of humor and the comics he designs and sells induce nightmares. He's currently on vacation in the human world. Human female Fanny Yang wandered into Pashar's shop, and he snagged her to be his employee indefinitely. Whenever Pashar tries to be grumpy, Fanny just finds it amusing. I like the dynamic between these two, and how Pashar gives a half-hearted attempt at being intimidating, but Fanny doesn't rise to the bait. Feelings of attraction kind of sneak up on Pashar, whereas Fanny's much quicker to spot it and be comfortable with her feelings. For me, Dreadful Things by Maeve Black is a paranormal take on one of my all-time favorite movies – Valley Girl. Zero and his fellow zombie, and BFF - Lazar run a shop called Dreadful Gifts. At the opening of the story, Zero seems to be just drifting in his life. That all changes when Posey Ramos walks in looking for a job. Unbeknownst to Posey, Zero always carried a torch for her when they were in school together. She always ran with the popular group, and he felt she was out of his league. Posey is at kind of a crossroads when she comes to Dreadful Things, and in true romcom fashion, they wind up in a fake relationship that turns real in a hurry. This is a perfect mix of sweet and spicy.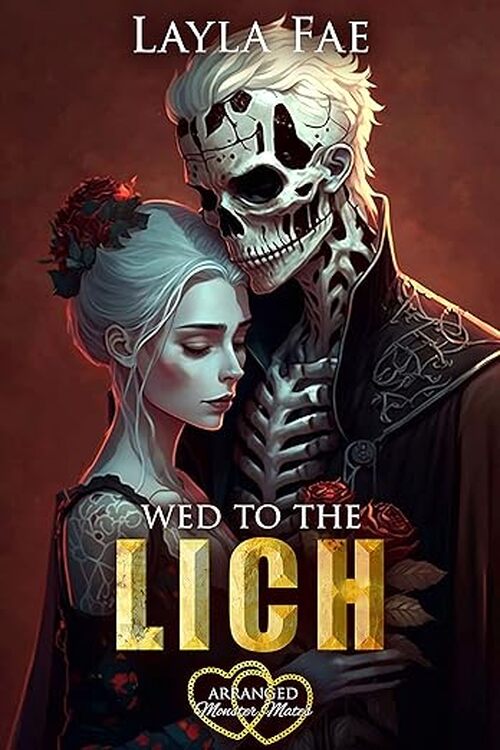 Prior to reading WED TO THE LICH by Layla Fae, I had only read one other book with a lich hero – LOVE, LAUGH, LICH by Kate Prior. The Prior book was part of a series with a paranormal office setting. WED TO THE LICH is part of the multi-author Arranged Monster Mates series set in an alternate reality in which various types of monsters are mated with human women who volunteer. The women and their family are benefitted financially and the "monster" benefits by finding a mate who is genetically compatible. In this reality, humans live a harsh life and going to The Temple to be matched to a mate can be like grasping a life preserver. There is a fantasy/historical feel to many of these stories. Like many authors nowadays, author Layla Fae prefaces this story listing the potential trigger warnings. The female main character in WED TO THE LICH has been suffered abuse while she grew up at an orphanage, which contributed to her struggles with anorexia. Layla Fae has her couple relate to each other and bond over some similar insecurities in an unusual but interesting way. This lich hero is my favorite type because he is strong yet sensitive and completely smitten with the heroine. Because they're different species, he's initially unaware of his bride's issues, but once he becomes aware, he does his best to support her the best way he can without smothering her. Layla Fae delivers a tour de force of sweet, sexy, and the supernaturally sublime.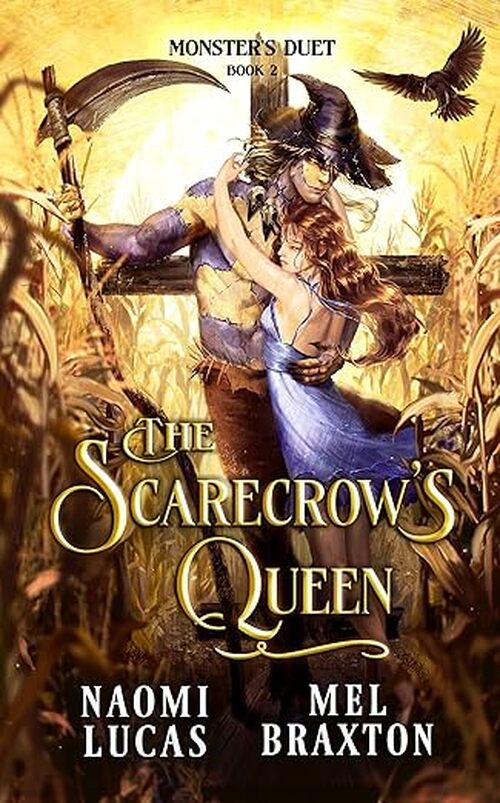 THE SCARECROW'S QUEEN is the second book in the Monster's Duet series by Naomi Lucas and Mel Braxton. This is a perfect story for fans of monster romance looking for a Halloween feel. There is a tension and eerie quality that permeates a good chunk of this story. Delilah inherited a farm from her aunt, and you're left wondering at times if she should go all in and restore the farm to its former glory or get out town quick and never look back. You're not sure if Jack and his magical ways are good for Delilah or bad. There's a mix of horror and erotica that make for a heady combination.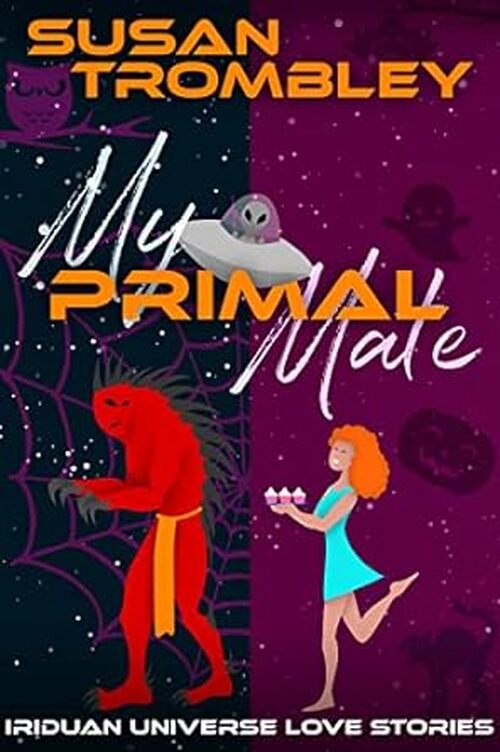 MY PRIMAL MATE, part of Susan Trombley's Iriduan Universe, is amazing – as many books by Susan Trombley are. This is the first book I've read following the grumpy/sunshine trope. I chuckled quite a bit while reading this story. Kern is an Akrellian living on Earth, and he's not completely a happy camper. Over the course of the story, the reader gets a better understanding of why Kern is the way he is. Like his human neighbor Ariyah, I find him to be utterly adorable. Due to a slight miscommunication, these two have a torrid encounter that leaves both a little confused but even more attracted afterward. When Kern finds himself in a tight spot, and resigned to no help coming his way, Ariyah becomes the support he never had.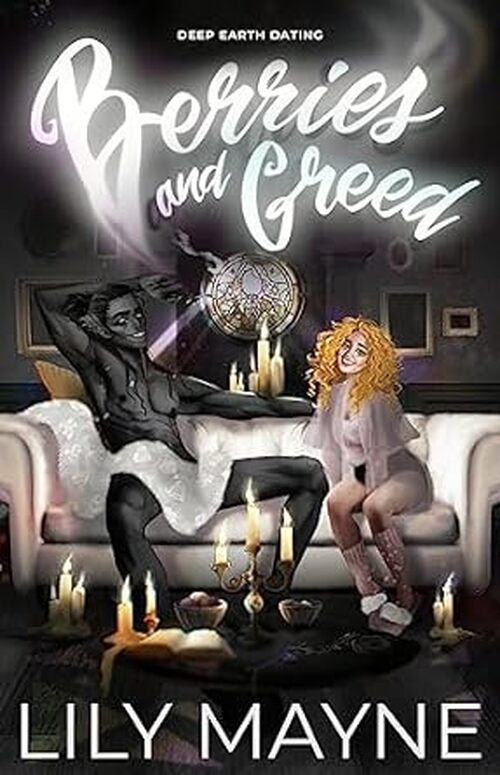 One day browsing on Amazon, I stumbled across BERRIES AND GREED by Lily Mane. Human female Beryl and male demiurgus Greid meet in one of the most bizarre ways imaginable, but wind up finding a real connection and soulmate. Beryl was taken in by her beloved aunt. That aunt got in a cult – albeit an mostly innocuous one – and brought Beryl in with her. Having been in the cult community for years, Beryl wants to see something of the outside and expand her horizons. The Order of the Greater Beings worship the demiurgus. This worship is entirely unsolicited on the part of the demiurgus. Greid is a demiurgus and a little lonely. He knows the cult members are a little loony, but he decides to check their compound out, hoping for a little companionship and maybe a roommate. He gets his roommate – Beryl, and she gets out. While at his place, Greid is adorably considerate of Beryl and finds himself unexpectedly attracted to her. For a bit, they do the platonic version of "Netflix and chill" – watching goofy demiurgus tv shows, chowing down, and getting a little high. I love these characters and the relationship that evolves between them. Greid is the opposite of some alpha jerk only concerned with his own desires. Instead, he's like the cool friend who you discover you've fallen for out of the blue. He doesn't think he's doing anything altruistic by having Beryl live with him, but by listening to her and offering emotional support, he unconsciously helps build up her self-confidence and contributes to her engaging with the world around her in a meaningful and positive way. On many levels, they are relationship goals. After the friendship bond grows, the physical intimacy follows. This is a good book for readers who enjoy character-driven storytelling and an unconventional romcom.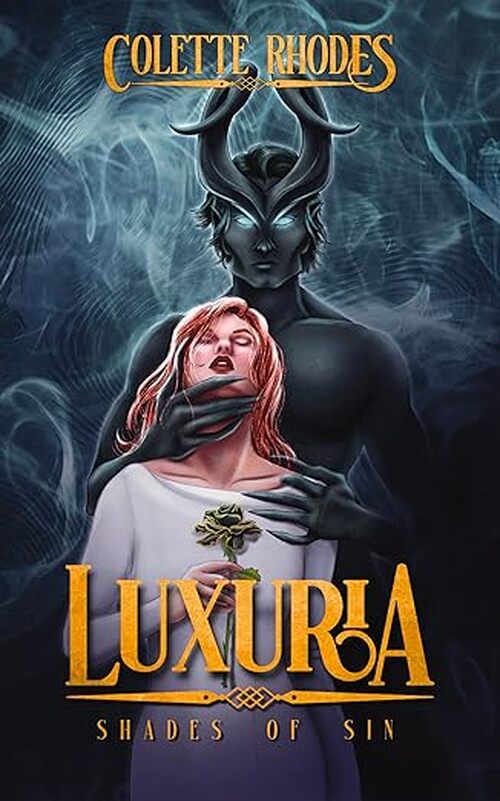 LUXURIA is the first book in Colette Rhodes' Shades of Sin series. The male protagonist could be described as looking like they type of nightmarish character you'd find in a Lord of the Rings film. He's the King of Shades and there's nothing warm and fuzzy about him. The story opens with a political arranged marriage. Hunters hunt Shades. Shades feed on human fear. As an attempt at peace and a truce, the King of Shades is being wed to Ophelia – a human woman from a family of Hunters. Nobody thinks it will be a marriage with any deep feelings, and some even question how long the union will last. What nobody knows is that monsters are kind of Ophelia's kink. So while Allerick is appearing haughty and fearsome at the end of the aisle, Ophelia's somewhat attracted. This story is told from alternating perspectives, which is helpful since this couple does a fair amount of hiding their true feelings – even from themselves. The trysts between Allerick and Ophelia are smoking and make this a must-read for paranormal romance fans.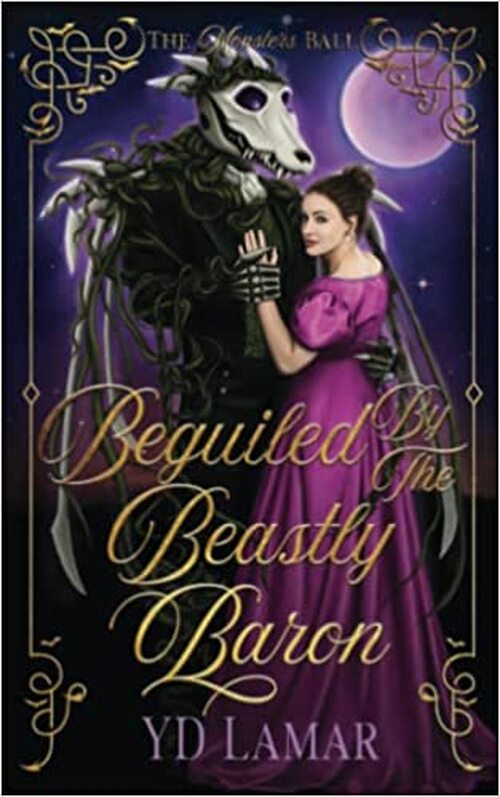 BEGUILED BY THE BEASTLY BARON by YD La Mar is fav absolute favorite installment in the multi-author paranormal historical Monsters Ball series. If you adore paranormal historicals like I do, I highly recommend this one. There are so many "inspired by" romance novels with PHANTOM OF THE OPERA themes and I usually find myself incredibly disappointed. This book is the closest to what captures my imagination about that classic story. Just about all the particulars are different, but it has so much of what I wish would be in a story with that theme. Each young woman attending the Monsters Ball does so for different reasons. Miss Antonia Santos Pereira is almost thirty, lived most of her life not in England with all the ton rules about proper behavior for a young woman. She is a strong-willed woman who won't be pushed around. She has handled her family estate well after the death of her father and is in no hurry to marry. Baron Louis Lockhart arrives at the ball and is an intriguing contradiction of cultured gentleman and masked and exotic animal. With his cloak of mystery, he stalks Antonia and makes declarations and promises meant to entice. She finally agrees to wed him but doesn't quite realize at the time that she's wed the unseelie king. I like that Antonia has strength, substance, and is not easily intimidated. Likewise, I love the baron's obsessive devotion and magical sensuality. The eroticism leaves me stunned in the best possible way.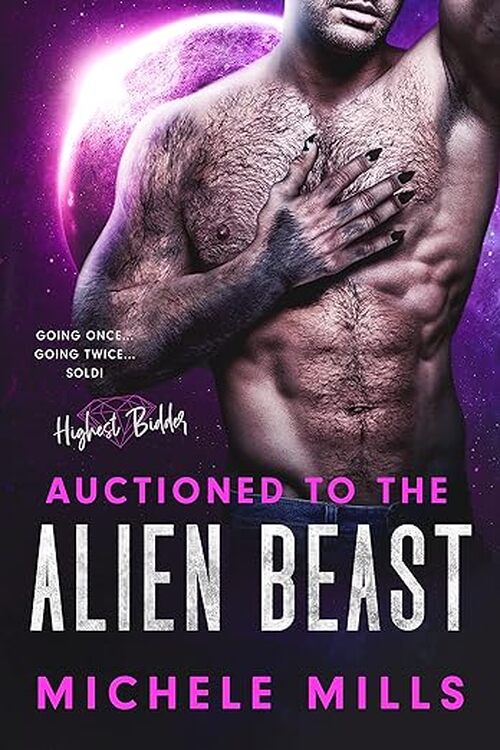 AUCTIONED TO THE ALIEN BEAST by Michele Mills is the first book in the multi-author Highest Bidder series about a floating exclusive auction where women sign up – terms and conditions vary slightly – to collect a million dollars for themselves. It's all voluntary, though some women are in more desperate circumstances than others. For Charlotte in AUCTIONED TO THE ALIEN BEAST, her mother is very ill and they need the money for a live-saving treatment. For Taygar Tusk, a Voltare warrior, he is in the grips of a mating heat that will drive him mad if he does not find his mate. Unlike Waylen in the companion book AUCTIONED TO THE TUSK WARRIOR, Taygar has no chill factor and is a little clueless about Earth customs. It's amusing as this alien hero tries to figure out what he needs to do to woo his Earth wife, but incredibly sweet how he tries so hard.
Voltare warrior, Waylen Tusk, in AUCTIONED TO THE TUSK WARRIOR by Michele Mills goes to an auction for a mate. He mistakenly believes that this is the normal way people on Earth find mates. He might be confused, in part, because this is how his cousin found himself happily mated to an Earth female. Who is finds is Posey. Much to his delight, Posey is a confident and determined woman rather than a submissive and indecisive one. Though Waylen is an alien warrior with black claws, red glowing eyes, and tusks – he is super sweet with his woman and strong without being a demanding jerk. Several of his mating/bonding customs revolve around the concept of consent from the female partner. Posey signed up for the auction with a plan for the million dollars she'd receive. She planned on using it to thwart a wicked stepfather and pay for her elderly cat's medical care. What she got was an alien hottie who understands her like nobody else, treats her with respect, and provides lots of sexual satisfaction. I love when an author successfully creates a hero who is alpha without being an alpha-hole. With Waylen, Michele Mills nails it. This steamy romance is a re-read and a favorite for me.
All of these books are weird and wonderful with an extra helping of spooky and sexy. If you're a paranormal or fantasy romance fan, check out some of these books. They're absolutely worth it.
No comments posted.