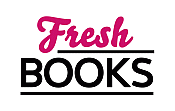 Cuddle up with a great read in November
"This romance hits the delicious notes of heartbreak and an electric connection!"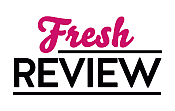 Reviewed by Miranda Owen
Posted November 7, 2022

Romance Paranormal | Romance Erotica Sensual
RESTING WITCH FACE is the fifth, and perhaps my favorite, book in Juliette Cross's Stay a Spell paranormal romance series. This is a great book for readers who, like me, enjoy the "second chance-at-love" romance trope. This story can work as a standalone, but for readers who have read some of the previous books in the "Stay a Spell" series, this love story has seemed like a long time in coming – but definitely worth the wait. In other stories, Juliette Cross alludes to a romantic past between witch (and Enforcer of New Orleans) Jules Savoie and vampire overlord of New Orleans, Ruben Dubois. The smoldering glances and tension have been exquisite. In RESTING WITCH FACE, readers get a first-row seat to the drama that led to the big breakup twelve years ago. What I like about the way Juliette Cross navigated the past and present, is that she only gave two flashbacks. One is slightly longer than the other but gives you everything you need to know while providing the right amount of emotional punch.
This story will appeal to people who enjoy a good road trip movie. Most of the action takes place while Jules and Ruben are traveling to several locations, arguing for werewolves to get a seat at the table when it comes to paranormal power and decision-making, before finally ending up in England. There is so much to love about this book! For this couple, the author revisits their past briefly yet strategically and hits the delicious notes of heartbreak along with establishing the intensity of their electric connection, without wandering into any minefields of bitterness. It's a delicate line to walk for authors telling a story with a couple who have a complicated history, but Juliette Cross nails it. The author shows how the main characters have grown, perhaps needing that time apart to have their relationship be all that it eventually could be. By RESTING WITCH FACE, Jules isn't as resistant to rekindling an old flame as she appeared to be in previous books. She's self-aware enough to realize that the worries she had in the past surrounding her autonomy, her struggle to find her voice, and her demanding respect as a leader are not the same issues she has at this point in her life. I really like how there's just as much communication between these characters as there are steamy scenes – of which there are many with varying levels of sublime sexiness. Because of the powerful paranormal beings they come across on their trip - working together and having to watch each other's back, naturally strengthen the bond between them.
RESTING WITCH FACE has a couple repair their relationship, lock lips like there's no tomorrow, and save the supernatural world from megalomaniacs. Juliette Cross gets the balance right with the central relationship between the past and the hopeful present, as well as the balance between the romance and the danger. A few supporting characters in RESTING WITCH FACE caught my eye and I'd love to read stories featuring them in future books. I can't wait for Clara's story!
SUMMARY
Second chance romance
Vampire masquerade ball
Only one bed
Mutual pining
Forced Proximity

Twelve years ago, Jules Savoie ended her relationship with the vampire overlord of New Orleans, Ruben Dubois. For good reasons. A woman in power must often make sacrifices to protect others. She knows the truth of it down to her aching heart.
When Ruben watches his best friend Devraj get married, a stinging realization hits him hard…he's done waiting. They say time heals all wounds. In this case, it merely sharpened the pain and made one fact crystal clear. Jules Savoie is his soulmate, and nothing would keep her from him. Not anymore.
Forced to work side by side to fight for the werewolf cause, they campaign together at covens from New Orleans to London. The reignited spark burns hotter than ever before. But when a power-hungry vampire sets his predatory sights on Jules, will their love be strong enough against black magic? Or will he lose her again? And this time, maybe…for good.
---
What do you think about this review?
Comments
No comments posted.

Registered users may leave comments.
Log in or register now!