"Revel in character-driven storytelling and deliciously anticipate a future battle royale!"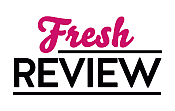 Reviewed by Miranda Owen
Posted March 20, 2023

Romance Paranormal | Fantasy Urban
SMOLDER is the twenty-ninth book in Laurell K. Hamilton's Anita Blake series. This story is full of wedding planning and planning for battle with an enigmatic villain. I think readers have to be familiar with some of the previous books in this series, in order to fully appreciate and enjoy this story. There is an equal amount of strategy and emotionally powerful moments with recurring characters.
As a fan, I was delighted to have SMOLDER open with Anita and Edward amid fittings for Anita's upcoming wedding. It's a nice scene with something so mundane but with extraordinary characters. There's a nice symmetry because the book starts with Anita and her bestie doing something commonplace, and it ends with Anita, Edward, and her crew doing something that most people never do – plotting ways to take down a supernatural being. It's a nice juxtaposition. Werewolf king, Richard, makes a major appearance in SMOLDER. I won't give away in what capacity he is used in this story, but for readers who may have found him frustrating in past stories, he appears to have undergone some personal growth. For some readers, Richard has been a very polarizing figure, but I think in SMOLDER, Richard has a purpose and is a bit more self-aware than in previous books. I find this encouraging and I look forward to seeing where Laurell K. Hamilton takes his story. The villain in this book is elusive, threatening, and someone who tests the main characters. I'm intrigued – both by the possibilities presented by this character, and by the ability of some of the main characters to work together who otherwise might not.
SMOLDER lets readers revel in character-driven storytelling and whets their appetite for a future battle royale. I like how familiar characters were used strategically in this book and behaved in a way that seemed very organic and true to who they are. I can't wait for the next book to pick up where this book leaves off.
Learn more about Smolder
SUMMARY
Vampire hunter Anita Blake is no stranger to killing monsters. It's part of her job as a Preternatural U.S. Marshal, after all. But even her experience isn't enough to stop something that is bent on destroying everything—and everyone—she loves.

Anita Blake is engaged to Jean-Claude, the new vampire king of America. Humans think she's gone over to the side of the monsters. The vampires fear that their new king has fallen under the spell of the most powerful necromancer in a thousand years.

In the midst of wedding preparations—including getting Edward, aka U.S. Marshal Ted Forrester, fitted as best man—Anita gets a call that the local police need her expertise at a brutal murder scene linked to a nationwide slaughter of vampires and humans, dubbed the Sunshine Murders.

But there is more than just a murderer to catch: an ancient evil has arrived in St. Louis to challenge Jean-Claude for his crown, his life, Anita, and all they hold dear. Even with Jean-Claude's new powers as king and Anita's necromancy, it isn't enough; they must embrace their triumvirate or allow primeval darkness to spread across the country, possessing first the vampires and then the humans. Evil will triumph unless Jean-Claude and Anita can prove that love conquers all.
---
What do you think about this review?
Comments
No comments posted.

Registered users may leave comments.
Log in or register now!