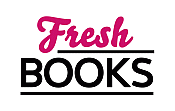 Spring for these books in March
Laurell K. Hamilton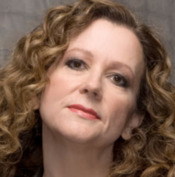 Blogging at Fresh Fiction
Laurell K. Hamilton | Character-driven Stories with a Cinematic Feel
March 21, 2023
Q: What can you tell readers about your new book, SMOLDER? Will we see the wedding Read More...
Laurell K. Hamilton is the author of the #1 New York Times bestselling Anita Blake, Vampire Hunter series and the Merry Gentry, Fey Detective series. With more than 40 novels published and 20 million books sold, Laurell continues to create groundbreaking fiction inspired by her lifelong love of monster movies, ghost stories, mythology, folklore, and things that go bump in the night. She lives in St. Louis with her family. In her free time, Laurell trains in Filipino martial arts with a specialization in blade work.
Log In to see more information about Laurell K. Hamilton
Log in or register now!
Series
Anita Blake, Vampire Hunter | Meredith Gentry | | Finding New Hope
Books:
Smolder, April 2023
Anita Blake #29
Hardcover / e-Book / audiobook
A Terrible Fall of Angels, July 2022
A Zaniel Havelock Novel # 1
Paperback / e-Book
A Terrible Fall of Angels, August 2021
A Zaniel Havelock #1
Hardcover / e-Book / audiobook
Sucker Punch, August 2021
Anita Blake Vampire Hunter Series #27
Mass Market Paperback / e-Book
Hope for the Holidays, April 2021
Finding New Hope #2
e-Book
Rafael, February 2021
Anita Blake, Vampire Hunter #28
Mass Market Paperback / e-Book / audiobook
Sucker Punch, August 2020
Anita Blake, Vampire Hunter #27
Hardcover / e-Book
Fantastic Hope, April 2020
Trade Size / e-Book
Serpentine, August 2019
Anita Blake, Vampire Hunter #26
Mass Market Paperback / e-Book (reprint)
Serpentine, August 2018
Anita Blake, Vampire Hunter #26
Hardcover / e-Book
Crimson Death, June 2017
Mass Market Paperback
Crimson Death, October 2016
Anita Blake, Vampire Hunter #25
Hardcover / e-Book
Dead Ice, June 2015
Anita Blake #24
Hardcover / e-Book
Jason, December 2014
Anita Blake #23
Paperback / e-Book
A Shiver of Light, June 2014
Merry Gentry #9
Hardcover / e-Book
Affliction, July 2013
Anita Blake #22
Hardcover
Kiss The Dead, June 2012
Anita Blake Vampire Hunter #21
Hardcover / e-Book
Hit List, June 2011
Anita Blake, Vampire Hunter #20
Hardcover / e-Book
Flirt, March 2011
Paperback
Divine Misdemeanors, August 2010
Meredith Gentry #8
Mass Market Paperback
Skin Trade, June 2010
Paperback
Bullet, June 2010
Anita Blake #19
Hardcover
Ardeur, April 2010
14 Writers on the Anita Blake, Vampire Hunter
Paperback
Flirt, February 2010
Anita Blake #18
Hardcover
Divine Misdemeanors, December 2009
Meredith Gentry #8
Hardcover
Swallowing Darkness, December 2009
Meredith Gentry #7
Mass Market Paperback
Never After, November 2009
Paperback
Skin Trade, June 2009
Anita Blake, Vampire Hunter, #17
Hardcover
Blue Moon, December 2008
Hardcover (reprint)
A Lick of Frost, November 2008
Meredith Gentry #6
Hardcover
Swallowing Darkness, November 2008
Meredith Gentry #7
Hardcover
Anita Blake, Vampire Hunter: Guilty Pleasures, Vol. 1, August 2008
Paperback
Anita Blake, Vampire Hunter: Guilty Pleasures Volume 2 HC (Anita Blake Vampire Hunter (Marvel Paper)), August 2008
Hardcover
Blood Noir, June 2008
Anita Blake, Vampire Hunter #16
Hardcover
Burnt Offerings, December 2007
Hardcover
Mistral's Kiss, November 2007
Meredith Gentry #5
Mass Market Paperback
Strange Candy, June 2007
Trade Size (reprint)
The Harlequin, June 2007
Anita Blake Vampire Hunter Series, #15
Hardcover / e-Book
Circus of the Damned, January 2007
Anita Blake Vampire Hunter Series, #3
Trade Size (reprint)
Mistral's Kiss, December 2006
A Meredith Gentry Novel
Hardcover
A Stroke of Midnight, November 2006
Meredith Gentry #4
Paperback (reprint)
Strange Candy, October 2006
Hardcover
Danse Macabre, June 2006
Anita Blake #14
Hardcover
Micah, March 2006
Anita Blake
Paperback
Incubus Dreams, September 2005
Anita Blake Vampire Hunter
Paperback (reprint)
Bite, December 2004
Paperback
Incubus Dreams, September 2004
Anita Blake
Hardcover / e-Book
Cerulean Sins, August 2004
Vampire Hunter series
Paperback / e-Book
Cravings, July 2004
Paperback / e-Book
Seduced By Moonlight, February 2004
Meredith Gentry #3
Hardcover
Burnt Offerings, September 2002
Vampire Hunter series
Paperback / e-Book (reprint)
Bloody Bones, September 2002
Anita Blake Vampire Hunter #5
Paperback / e-Book (reprint)
The Lunatic Cafe, September 2002
Vampire Hunter series
Paperback / e-Book (reprint)
The Laughing Corpse, September 2002
Vampire Hunter series
Paperback / e-Book (reprint)
Guilty Pleasures, September 2002
Vampire Hunter series 1
Paperback / e-Book (reprint)
Narcissus in Chains, September 2002
Anita Blake #10
Paperback / e-Book
Blue Moon, September 2002
Vampire Hunter series
Paperback / e-Book (reprint)
Obsidian Butterfly, August 2002
Vampire Hunter series
Paperback / e-Book (reprint)
A Caress of Twilight, March 2002
Meredith Gentry #2
Hardcover / e-Book
Out of This World, August 2001
Paperback
A Kiss of Shadows, January 2001
Meredith Gentry #1
Hardcover / e-Book
The Killing Dance, June 1997
Vampire Hunter series
Paperback / e-Book (reprint)
Guilty Pleasures, July 1995
Anita Blake #1
Paperback / e-Book
Circus of the Damned, May 1995
Vampire Hunter series #3
Paperback / e-Book (reprint)