While reading Laurell K. Hamilton's new book SLAY, I started thinking about fantasy and fairytales. In Hamilton's Anita Blake series, some characters (usually men) liken Anita to a princess. This never fails to annoy her to some degree. She will often respond to that comparison that she is more like the prince or brave knight in the story rather than the princess or damsel in distress. Certainly, in SLAY, Anita battles mythological beasts and endures things that normally test heroes in epic adventures. The main difference being that she battles alongside friends and fellow champions. So many readers tend to focus on the carnage or the sex scenes in these stories, but I would argue that love is a huge theme in these books. Hamilton writes about love between members of a created, rather than biological, family, as well as a sexual or romantic love shared between several members of a group. Those bonds are just as compelling and intriguing as those in a more traditional romance. Love is something that spurs the heroes in SLAY to protect and battle for. One of my favorite characters in this series makes such a powerful declaration of love, that is perhaps more hard-hitting because it perfectly fits the characters involved.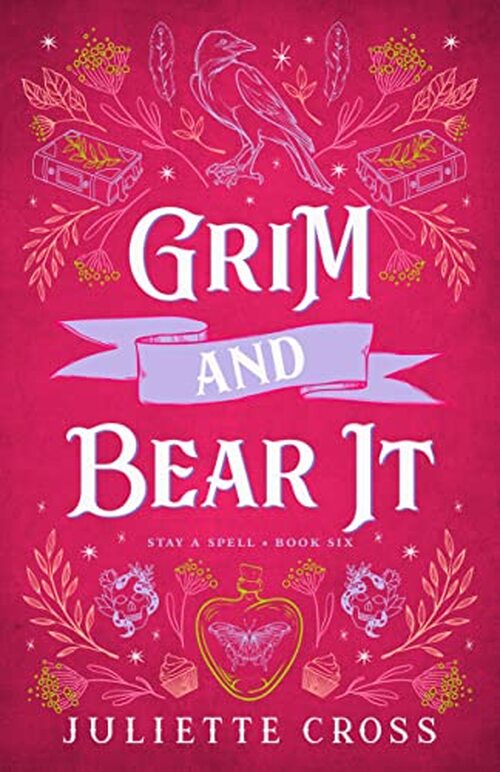 Juliette Cross chooses a contemporary setting in a small town for her paranormal Stay a Spell series. I adore this series because it's a fabulous mix of sexy, sweet, and fun. Each book in the series features a different couple, and each has a fairytale vibe. In GRIM AND BEAR IT, Clara Savoie is a witch and the dose of sunshine to Henry Blackwater's Grim darkness. This story is billed as a grumpy/sunshine but the author does a wonderful job of conveying his sensitivity and vulnerability to the reader. Henry's actually as adorable as Clara finds him to be. The only thing stopping these two from getting together after pining for each other for so long is Henry's sense of guilt and feelings of inadequacy. He lives like a haunted or cursed man. Clara makes it her quest to decipher what's bothering Henry and help him release the shroud of negativity that occasionally surrounds him. Clara might not be many people's version of a knight, but she has a strength of will and spirit that drives her to rescue her beloved – even from himself.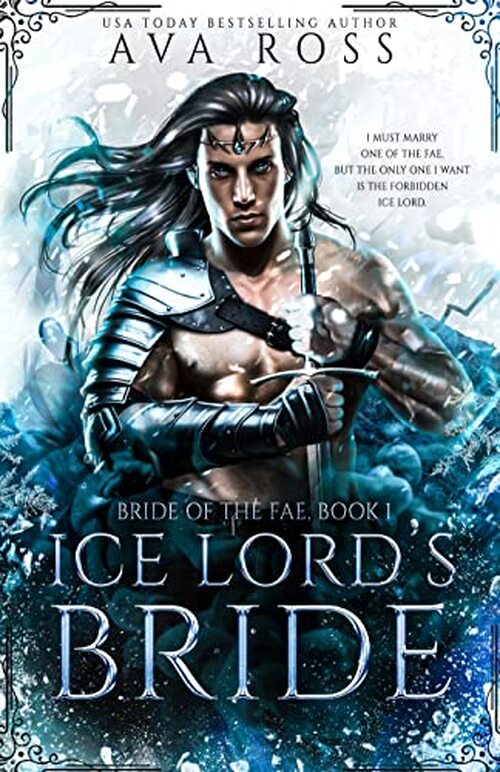 I've been a fan of Ava Ross' paranormal and fantasy romance for some time now. Her Bride of the Fae series is a fantasy romance duology. The set-up for this series is the stuff of fairytales. ICE LORD'S BRIDE opens with an inauspicious first meeting between Raven, a human female, and Elion, a fae prince. In a complicated reality, Raven finds herself in a whacky real-life version of The Bachelor where human women are sent to a magical kingdom to potentially marry fae aristocracy. Raven's not thrilled, but she's pragmatic. When she locks eyes with Elion – aka her Mr. Personality from earlier – things wind up changing. I like the real talk, witty banter, and heated glances between this couple as they get to know each other. Raven's not intimidated by Elion or freaked out by his scars. There is an initially uncomfortable attraction, that turns into something more as they get to know each other. This true love path is definitely rocky for these two. Elion's world can be a very dangerous place with plotting and murderous intentions abounding. Ava Ross gets it just right with her lovers being torn apart by circumstances and miscellaneous villains. This is an icy yet sexy fairytale with a juicy murder mystery mixed in. It's a nice juxtaposition of aristocratic courting-meets-game show with genteel parties, and then – wham! – something sinister this way comes. I love it. Will Elion's curse keep him from holding onto happiness with his unexpected beloved? With the murder plot be successful and the villains escape punishment? The author keeps you glued to the page until you find out.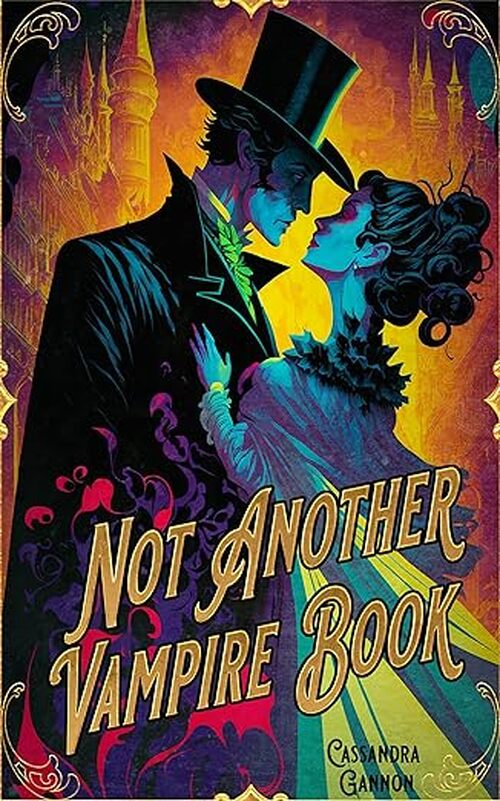 Since watching the film, The Neverending Story as a child, I've been fascinated by stories that have a reader get sucked into a work of fiction and have it become their reality. In NOT ANOTHER VAMPIRE BOOK by Cassandra Gannon, editor Karalynn Donnelly somehow gets transported to the world of the cheesy vampire fantasy novel she was stuck editing - Eternal Passion at Sunset. There are some genuinely funny moments that arise from Kara's predicament. Like with most time travel stories, Kara is convinced that she can't do anything to disrupt the natural order of things. If the story is left to play out how it's written, she might get to go home. Unfortunately for Kara, the characters in Eternal Passion at Sunset don't cooperate. Slade, the Vampire King hero, is all pretentions of being a hero without the brains to match. What ends up being a revelation for Kara is unexpectedly crushing on the villain of the piece – super powerful and substantially sexy wizard Damien. Damien seems like the only person Kara can reason with and who's not a cliché. The chemistry is off the charts and bit by bit Kara becomes conflicted about what she wants. She wants to get back to her own time, which means advancing Slade's cause and possibly Damien dies, or somehow rescuing Damien from the story he's in. I loved this! Totally amazeballs.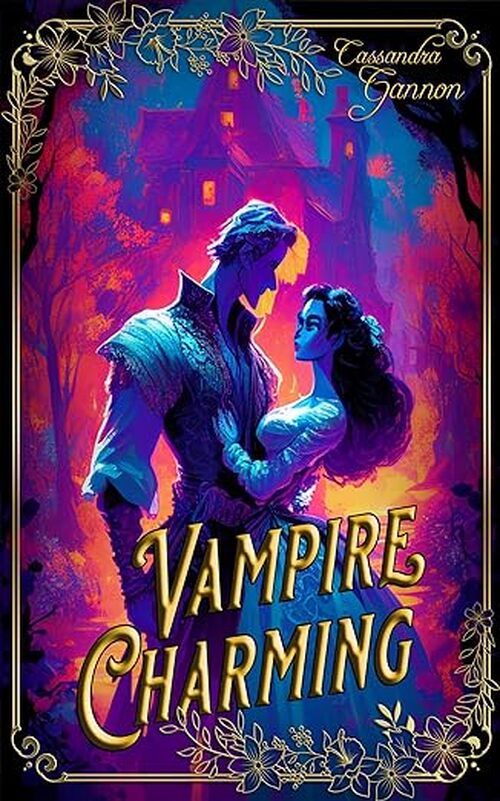 VAMPIRE CHARMING is Cassandra Gannon's sequel to NOT ANOTHER VAMPIRE BOOK. In it, we find the dopey hero of Eternal Passion at Sunset – the former vampire king, Slade – in the real world, his kingdom taken from him, and his gal pal Melissa has left him for a shifter. He's a hero without anything to be heroic about and, as a result, a little bummed. He eventually finds a new world, albeit with an old enemy nearby, to inhabit. He drags along Jane – a grocery store employee who he vented his frustrations to. I love Jane's dry commentary on Slade, his exploits, the fantasyland they eventually find themselves in and the absurdity of it all. I'd recommend this book (as well as the previous book) for anybody, but especially fans of Cheryl Brooks' Cat Star Chronicles series. It has that same mix of adventure, fantasy, thrills, humor, and sexiness. Knowing Jane makes Slade a better man. She makes him think about himself and others in a different way. VAMPIRE CHARMING and NOT ANOTHER VAMPIRE BOOK have made me a Cassandra Gannon fan.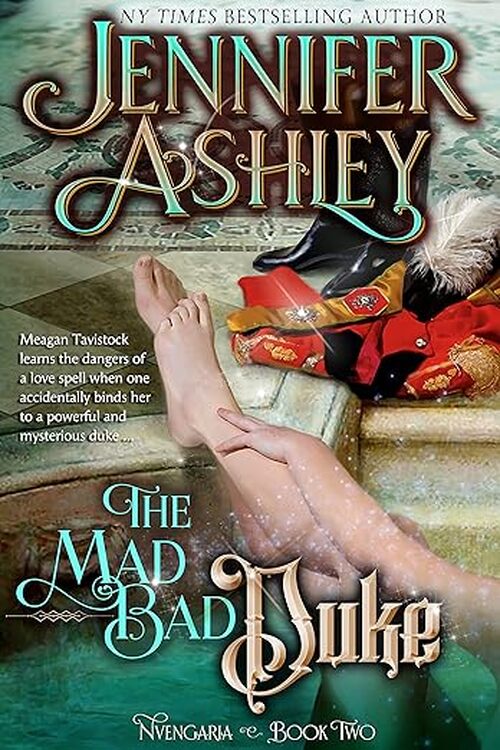 I think the first books I read by Jennifer Ashley were her excellent Shifters Unbound paranormal romance series. But I think her Nvengaria books may have been the first paranormal historicals I ever read. This is set in an alternate world were Regency romance, magic, and shape-shifters exist. Cool. The first book in the series is PENELOPE AND PRINCE CHARMING and has an actual prince falling for a commoner. It's an entertaining story but it's not one of my favorites. One of my favs is THE MAD, BAD DUKE. It involves a love spell, a forced wedding of convenience and a seductive and broody single dad duke. That's more my cup of tea. Although the picture of strength and confidence, Grand Duke Alexander suffers from some of the same self-doubt and insecurities as Henry from Juliette Cross' GRIM AND BEAR IT. More than anything else, he can't get out of his own way when it comes to finding happiness with Meagan Tavistock. Luckily for him, Megan is determined and doesn't take his nonsense. She does find herself susceptible to his sensuality – until she figures out to use her own to her advantage. The sexual tension is to die for and the air of mystery and magic add another fab layer to the story. Is the love spell the only thing keeping this couple together? Can Megan unearth and Alexander's secrets and help him to accept himself? You'll have to read and find out.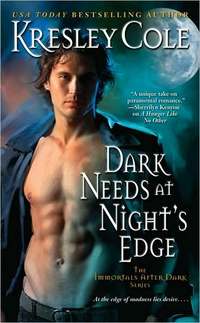 Kresley Cole's Immortals After Dark series always elicited strong feelings from me one way or the other whenever I'd read one of the books in the series. I view them as erotic supernatural fairytales. I usually like her heroines, but her male protagonists are more of a mixed bag for me – either I love or loathe them. DARK NEEDS AT NIGHT'S EDGE is one of my favorite books. Once upon a time, a burlesque dancer turned ballerina from the 1920s was murdered by an estranged fiancé and doomed to haunt her spacious estate, once a month being forced to reenact her death. Once upon a time, a man trained as a soldier from the age of 13 was changed into a vampire by his brother without his consent. Both were betrayed, murdered, and then changed into something supernatural. When the wild-eyed vampire finds himself temporarily imprisoned at ghost Néomi Laress' mansion – fireworks happen between them, and it is delicious. The sexual tension is exquisite and Kresley Cole tells a tale of soul mates, magic, curses, and two people who will do anything to stop from being parted.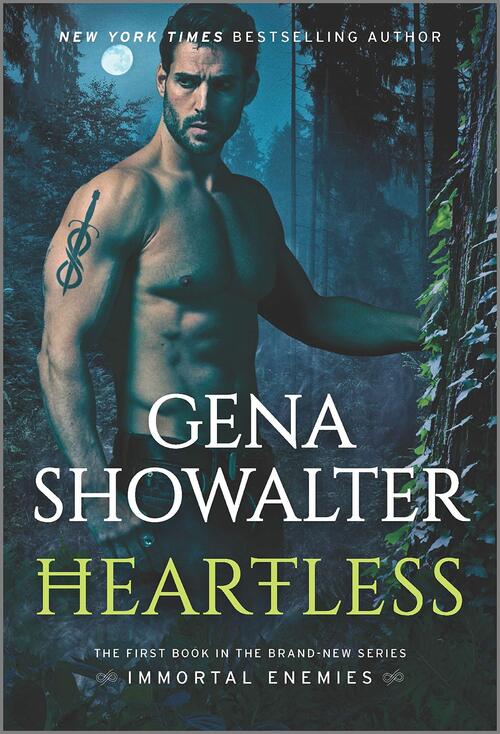 Like with Kresley Cole's male protagonists, I don't always know if I want to root for her heroes or have them meet some grisly end. I don't normally look for romances with the enemies-to-lovers trope, but Gena Showalter excels at them. Well-written sex scenes don't just happen. I believe it takes a lot of skill to convey the right amount of heat to the reader and make the encounter seem specific to the characters involved. This author does that handily. In HEARTLESS, the first book in Showalter's Immortal Enemies series, has a teeny bit of the "beauty and the beast" trope. The story opens explaining how Kaysar, the fae King of Midnight, brought about his own misery. He doesn't seem like the kind of guy most women would want to get to know better. Through some mystical shenanigans, Chantel "Cookie" Bardot gets sucked from the present into Kaysar's fantasy realm and does a Freaky Friday kind of deal and she has the body of a powerful fae princess. Frightening or cool – depending on your perspective. As a professional gamer, for Chantel it's almost a case of "be careful what you wish for". How many of us would really want to spend forever in the world of one of our favorite fantasy books or films? The reality can be equal parts exhausting, confusing, and thrilling. Each of these main characters has their own agenda, and it quickly becomes a sexual game of cat and mouse. For Kaysar, he has to learn the hard way what's most important to him.
No comments posted.