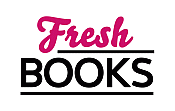 Fall into October Best Books
Kresley Cole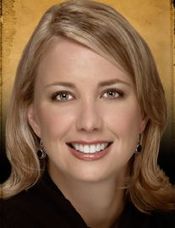 Kresley Cole is the #1 New York Times bestselling author of the Immortals After Dark paranormal series and the young adult Arcana Chronicles. Her books have been translated into many foreign languages, garnered two RITA awards, and consistently appear on the bestseller lists in the U.S. and abroad.
Before becoming a writer, Cole was a world-ranked athlete, coach, and graduate student. She has traveled over much of the world and draws from those experiences to create her memorable characters and settings. Two of her favorite places to visit include the rain forests of Central America and the Far North Queensland area of Australia (where, by the way, she would not recommend swimming outside of the stinger nets–at night).
Cole lives in Florida with her family and "far too many animals." She spends any free time traveling and enjoys all things related to boats and water.
Interviews for Kresley Cole
Mad About Romance: Kresley Cole
July 19, 2010
Log In to see more information about Kresley Cole
Log in or register now!
Series
Gamemaker | Immortals After Dark
Books:
Munro, January 2022
Immortals After Dark #19
Paperback / e-Book
Wicked Abyss, September 2017
Immortals After Dark #16
Mass Market Paperback / e-Book (reprint)
Wicked Abyss, May 2017
Immortals After Dark
Hardcover / e-Book
Blood Red Kiss, September 2016
Paperback / e-Book
Sweet Ruin, December 2015
Immortals after Dark #13
Hardcover / e-Book
Dark Skye, May 2015
Immortals After Dark #15
Paperback / e-Book (reprint)
The Master, February 2015
Paperback / e-Book
Dead Of Winter, January 2015
The Arcana Chronicles #3
Hardcover / e-Book
Dark Skye, August 2014
Immortals After Dark # 12
Hardcover / e-Book
The Professional, May 2014
Paperback / e-Book
The Professional, February 2014
Gamemaker #3
e-Book
The Professional, January 2014
Gamemaker #2
e-Book
The Professional, December 2013
Gamemaker #1
e-Book
MacRieve, December 2013
Immortals After Dark #11
Paperback / e-Book
Endless Knight, October 2013
Arcana Chronicles #2
Hardcover / e-Book
Shadow's Claim, December 2012
Immortals After Dark: The Dacians #1
Paperback / e-Book
Poison Princess, October 2012
Arcana Chronicles #1
Hardcover / e-Book
Lothaire, January 2012
Immortals After Dark #10
Hardcover / e-Book
Dreams of a Dark Warrior, February 2011
Immortals After Dark #9
Mass Market Paperback / e-Book
Deep Kiss Of Winter, January 2011
Paperback (reprint)
Demon From The Dark, September 2010
Immortals After Dark #8
Mass Market Paperback / e-Book
Pleasure Of A Dark Prince, February 2010
Immortals After Dark #7
Mass Market Paperback / e-Book
Deep Kiss of Winter, November 2009
Immortals After Dark #6.5
Hardcover / e-Book
Kiss Of A Demon King, January 2009
The Immortals After Dark #6
Mass Market Paperback / e-Book
Dark Desires After Dusk, June 2008
The Immortals After Dark #5
Paperback / e-Book
Dark Needs at Night's Edge, May 2008
Immortals After Dark # 4
Paperback / e-Book
Wicked Deeds on a Winter's Night, November 2007
Immortals After Dark #3
Paperback / e-Book
If You Deceive, June 2007
MacCarrick Brothers #3
Mass Market Paperback / e-Book
If You Desire, May 2007
MacCarrick Brothers #2
Paperback
No Rest for the Wicked, November 2006
Immortals After Dark #2
Paperback / e-Book
A Hunger Like No Other, April 2006
Immortals After Dark #1
Paperback / e-Book
Playing Easy to Get, February 2006
Trade Size
If You Dare, May 2005
MacCarrick Brothers Trilogy - Book 1
Paperback
The Price of Pleasure, July 2004
The Sutherland Brothers #2
Paperback
The Captain of All Pleasures, July 2003
The Sutherland Brothers #1
Paperback