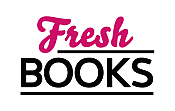 Best winter reads for February
Gena Showalter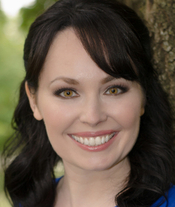 Blogging at Fresh Fiction
Gena Showalter | Exclusive Excerpt: THE DARKEST KING
February 20, 2020
"Sunny," William said, then sighed with impatience. Gah! She'd gotten lost in her head again. A dangerous habit to in Read More...
Gena Showalter | Exclusive Interview: FROST AND FLAME
September 19, 2019
Welcome back to Fresh Fiction! Can you tell us about your new release, FROST AND FLAME Read More...
Gena Showalter | Exclusive Excerpt: Shadow and Ice
October 19, 2018
As Knox sprinted across the frozen tundra, he summoned a thick cover of shadows. In seconds, total blackness shrouded him, hiding him—and Vale—from Read More...
Gena Showalter | Falling for the bad...Angel
June 29, 2012
You know that feeling you get when a guy walks into a room, the two of you lock eyes, and shivers suddenly overtake you?  Well Read More...
Gena Showalter | What If?
March 7, 2008
Do you ever wonder what your life would have been like if one thing in your past were different? Just a single thing? Like the Read More...
Gena Showalter is the New York Times and USA Today best-selling author of the wildly popular White Rabbit Chronicles, the Angels of the Dark, the Lords of the Underworld, and the Otherworld Assassins series. In addition to being a National Reader's Choice and RITA nominee, her romance novels have appeared in Cosmopolitan and Seventeen magazine, and have been translated in multiple languages. She lives in Oklahoma with her family and menagerie of dogs, and truly believes love conquers all.
Log In to see more information about Gena Showalter
Log in or register now!
Series
Royal House of Shadows | Lords of the Underworld | Original Heartbreakers | Immortals After Dark | Everlife | Sentinel Wars | Gods of War | Forest of Good and Evil
Books:
Heartless, June 2021
Hardcover
Heartless, June 2021
Mass Market Paperback / e-Book
The Warlord, March 2021
Rise of the Warlords #1
Hardcover / e-Book
The Darkest King, November 2020
Mass Market Paperback
Kingdom of Sea and Stone, October 2020
Crown of Coral and Pearl series #2
e-Book
The Glass Queen, October 2020
The Forest of Good and Evil #2
e-Book
Friends First, October 2020
Original Heartbreakers #2
e-Book
The Secret Fling, September 2020
Paperback / e-Book
The Darkest King, March 2020
Lords of the Underworld #15
Hardcover / e-Book
Frost and Flame, September 2019
Gods of War #2
Mass Market Paperback / e-Book
The Evil Queen, July 2019
Forest of Good and Evil #1
Hardcover / e-Book
The Darkest Warrior, June 2019
Lords of the Underworld #14
Mass Market Paperback / e-Book (reprint)
Shadow and Ice, November 2018
Gods of War
Mass Market Paperback / e-Book
The Darkest Warrior, July 2018
Lords of the Underworld #14
Hardcover / e-Book
The Darkest Promise, April 2018
Lords of the Underworld #13
Mass Market Paperback / e-Book
Everlife, March 2018
Everlife #3
Hardcover / e-Book
Lifeblood, February 2018
Everlife #2
Trade Size / e-Book (reprint)
Can't Let Go, November 2017
Mass Market Paperback / e-Book
Can't Hardly Breathe, September 2017
Original Heartbreakers #5
Mass Market Paperback / e-Book
The Darkest Promise, June 2017
Lords of the Underworld #13
Hardcover / e-Book
Forbidden Craving, April 2017
Mass Market Paperback
Lifeblood, March 2017
Everlife #2
Hardcover / e-Book
Blood Red Kiss, September 2016
Paperback / e-Book
The Darkest Torment, June 2016
Lords of the Underworld #12
Hardcover / e-Book
Firstlife, March 2016
Everlife #1
Paperback / e-Book
The Harder You Fall, December 2015
Original Heartbreakers #4
Paperback / e-Book
The Hotter You Burn, August 2015
Original Heartbreakers #3
Paperback / e-Book
The Closer You Come, April 2015
Original Heartbreakers #2
Paperback / e-Book
The One You Want, March 2015
Original Heartbreakers #1
e-Book
All For You, January 2015
Paperback / e-Book
The Darkest Touch, December 2014
Lords of the Underworld #11
Paperback / e-Book
The Queen of Zombie Hearts, October 2014
The White Rabbit Chronicles #3
Hardcover / e-Book
Black And Blue, November 2013
Paperback / e-Book
The Darkest Craving, August 2013
Lords of the Underworld
Paperback / e-Book
Burning Dawn, May 2013
Mass Market Paperback / e-Book
Last Kiss Goodnight, January 2013
Otherworld Assassins #1
Paperback / e-Book
After Moonrise, November 2012
Paperback / e-Book
Alice In Zombieland, October 2012
Hardcover / e-Book
Wicked Nights, July 2012
Angels of the Dark #1
Paperback / e-Book
The Darkest Seduction, March 2012
Lords of the Underworld #9
Paperback / e-Book
Twisted, September 2011
Intertwined #3
Hardcover / e-Book
The Darkest Surrender, September 2011
Lords of the Underworld #11
Paperback / e-Book
Dark Taste Of Rapture, September 2011
Paperback
Lord Of The Vampires, August 2011
Royal House of Shadows #1
Paperback
The Darkest Secret, April 2011
Lords of the Underworld #8
Paperback / e-Book
On The Hunt, February 2011

Mass Market Paperback / e-Book
Deep Kiss Of Winter, January 2011
Paperback (reprint)
Ecstasy in Darkness, November 2010
Alien Huntress #5
Mass Market Paperback
Unraveled, September 2010
Hardcover
Intertwined, August 2010
Paperback
The Darkest Lie, July 2010
Lords of the Underworld #6
Mass Market Paperback / e-Book
The Bodyguard, July 2010
Mass Market Paperback
The Pleasure Slave, June 2010
Paperback
The Darkest Passion, June 2010
Lords of the Underworld #5
Mass Market Paperback / e-Book
Catch A Mate, May 2010
Paperback
Animal Instincts, May 2010
Paperback
Into the Dark, May 2010
Lords of the Underworld
Mass Market Paperback / e-Book
Twice as Hot, February 2010
Mass Market Paperback
Heart Of Darkness, January 2010
Mass Market Paperback
Deep Kiss of Winter, November 2009
Immortals After Dark #6.5
Hardcover / e-Book
Intertwined, September 2009
Hardcover
The Darkest Whisper, September 2009
Lords of the Underworld Novel #4
Mass Market Paperback / e-Book
Savor Me Slowly, August 2009
Alien Huntress #3
Mass Market Paperback (reprint)
The Darkest Prison, August 2009
Lords of the Underworld
e-Book
Seduce The Darkness, July 2009
Alien Huntress
Mass Market Paperback
The Vampire's Bride, March 2009
Atlantis #3
Mass Market Paperback
Jewel Of Atlantis, February 2009
Atlantis #2
Mass Market Paperback
Heart Of The Dragon, January 2009
Atlantis #1
Mass Market Paperback
Mysteria Lane, October 2008
Paperback
The Darkest Pleasure, July 2008
Lords of the Underworld #3
Mass Market Paperback / e-Book
The Darkest Kiss, June 2008
Lords of the Underworld #2
Mass Market Paperback / e-Book
The Darkest Night, May 2008
Lords of the Underworld #1
Mass Market Paperback / e-Book
Catch A Mate, February 2008
Paperback
Savor Me Slowly, January 2008
Alien Huntress #3
Paperback
Blacklisted, July 2007
Paperback
Catch A Mate, June 2007
Trade Size
Red Handed, June 2007
Paperback
Animal Instincts, April 2007
Paperback (reprint)
The Nymph King, February 2007
Paperback
Playing With Fire, September 2006
Paperback
Oh My Goth, July 2006
Paperback
Mysteria, June 2006
Paperback
Enslave Me Sweetly, June 2006
Alien Huntress Series - Book 2
Trade Size
Animal Instincts, May 2006
Trade Size
Awaken Me Darkly, March 2006
Mass Market Paperback
Jewel of Atlantis, February 2006
Atlantis Series
Paperback
Heart of the Dragon, September 2005
Atlantis Series - Book 1
Paperback
Awaken Me Darkly, June 2005
Alien Huntress Series - Book 1
Trade Size
Bewitched, Bothered and BeVampyred, April 2005
e-Book
The Pleasure Slave, February 2005
Paperback
The Stone Prince, September 2004
Paperback