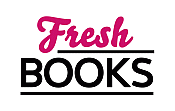 Summer reads begin in June!
Jaci Burton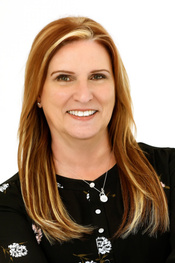 Blogging at Fresh Fiction
Jaci Burton | Joys of a Small Town
December 7, 2010
I have a thing for small town romance, which I've always found kind of interesting since I didn't grow up in a small Read More...
Jaci Burton | Genre Jumping
September 13, 2007
One of the questions I get asked most is whether it's difficult to write in different genres. The answer is absolutely not. I love Read More...
Jaci Burton is a USA Today and New York Times bestselling author who lives in Oklahoma with her husband and dogs. A lover of sports, Jaci can often tell what season it is by what sport is being played. She watches entirely too much television, which she considers "book research".
When she isn't on deadline, Jaci can be found at her local casino, trying to become a millionaire (so far, no luck). She's a total romantic and loves a story with a happily ever after, which you'll find in all her books.
Interviews for Jaci Burton
Jaci Burton, author of ALL WOUND UP on Romance and the Play-by-Play Series
All Wound Up
August 5, 2015
Log In to see more information about Jaci Burton
Log in or register now!
Series
Play-by-Play | Hope | A Play-by-Play | Brotherhood by Fire | Boots And Bouquets
Books:
The Accidental Newlywed Game, July 2022
A Boots And Bouquets #3
Mass Market Paperback / e-Book
The Engagement Arrangement, July 2021
Boots And Bouquets #2
Mass Market Paperback / e-Book / audiobook
All Consuming, March 2021
Brotherhood by Fire #3
Trade Size / e-Book
The Best Man Plan, July 2020
Boots And Bouquets #1
Mass Market Paperback / e-Book
Ignite on Contact, February 2020
Brotherhood by Fire #2
Trade Size / e-Book
The Matchmaker's Mistletoe Mission, October 2019
Boots And Bouquets
e-Book
Hot to the Touch, May 2019
Brotherhood by Fire #1
Trade Size / e-Book
One Perfect Kiss, September 2018
Hope #8
Paperback / e-Book
Shot on Gold, February 2018
Play-by-Play #14
Paperback / e-Book
The Final Score, September 2017
Play-by-play #13
Trade Size / e-Book
Love Me Again, May 2017
Hope
Mass Market Paperback / e-Book
Rules of Contact, December 2016
Play-By-Play
Trade Size / e-Book
Mistletoe Games, October 2016
Paperback / e-Book
Don't Let Go, August 2016
Hope #6
Mass Market Paperback / e-Book
Unexpected Rush, February 2016
Play-by-Play #11
Paperback / e-Book
Make Me Stay, December 2015
Hope #5
Paperback / e-Book
Hot Holiday Nights, October 2015
Play by Play novella
e-Book
All Wound Up, August 2015
Play-by-Play #10
e-Book
Love After All, April 2015
Hope #4
Paperback / e-Book
Holiday on Ice, November 2014
Play by Play 8.5
e-Book
Hope Burns, October 2014
A Hope Novel
Paperback / e-Book
The Kent Brothers Trilogy, October 2014
Paperback / e-Book
Straddling the Line, July 2014
Paperback / e-Book
Hope Ignites, March 2014
Hope #2
Paperback / e-Book
Melting The Ice, February 2014
Play-by-Play #7
Paperback / e-Book
Holiday Games, November 2013
A Play-By-Play novella
e-Book
Hope Flames, September 2013
Hope #1
Paperback / e-Book
Hot Summer Nights, July 2013
Paperback / e-Book
One Sweet Ride, June 2013
Play-by-Play #6
Paperback / e-Book
Nautier And Wilder, April 2013
Paperback / e-Book
Thrown By A Curve, March 2013
Play-by-play #5
Paperback / e-Book
Playing To Win, September 2012
Play-by-Play #4
Paperback / e-Book
Nauti And Wild, September 2012
Paperback / e-Book (reprint)
Taking A Shot, March 2012
Play-by-Play #3
Trade Size / e-Book
Holiday Kisses, December 2011
e-Book
The Heart Of A Killer, October 2011
Paperback
Changing The Game, August 2011
Play-by-Play #2
Trade Size / e-Book
The Perfect Play, February 2011
Play-by-Play #1
Trade Size / e-Book
All She Wants for Christmas, December 2010
e-Book
Naughty and Nice, December 2010
e-Book
Riding The Night, September 2010
Wild Riders #4
Trade Size
Nauti And Wild, August 2010
Trade Size
Bound, Branded, & Brazen, March 2010
Trade Size
Laced with Desire, February 2010
Trade Size
Tempt Me Twice, January 2010
Paperback
Taken By Sin, July 2009
Demon Hunters #4
Mass Market Paperback
Riding On Instinct, April 2009
Wild Riders #3
Trade Size
Sneak Peek, January 2009
Paperback
Unlaced, December 2008
Trade Size
Holiday Seduction, November 2008
Paperback
The Darkest Touch, November 2008
Demon Hunter #3
Mass Market Paperback
Forbidden Fantasies, October 2008
Hardcover
Riding Temptation, October 2008
Trade Size
Riding Wild, February 2008
Trade Size
Hunting the Demon, September 2007
Demon Hunters # 2
Mass Market Paperback
Show Me, July 2007
Sneak Peek Duet
e-Book
Wild, Wicked, and Wanton, May 2007
Trade Size
Fever-Hot Dreams, February 2007
Paperback
Surviving Demon Island, January 2007
Demon Hunters #1
Paperback
Rescue Me, June 2006
Trade Size
Rescue Me, March 2006
e-Book
Love Spell: Ellora's Cavemen Legendary Tails II, June 2005
Ellora's Cavemen anthologies - Volume 2
Trade Size