Book Title: THE QUEEN'S PRICE
Character Name: I am Daemonar Yaslana, Eyrien Warlord Prince.
I am Liath! I am a Sceltie Warlord Prince. I help Daemonar herd the young humans living at SaDiablo Hall.
1.) How would you describe your family or your childhood?
We are a complicated family because not everyone who is considered family is also related by bloodlines. We are the most powerful and the wealthiest family in the Realm of Kaeleer. My uncle, who is the High Lord of Hell, is the family's patriarch, and his word is law. That's the surface truth of the SaDiablo-Yaslana family. The other truth is my father and uncle are very strict about children following the rules and respecting the Blood's code of honor because they believe power should be tethered to acting responsibly for the sake of everyone around us. They also believe that children should have fun, and if a dash of mischief is part of the fun, they tend to look the other way as long as no one gets hurt.
My mother is a hearth witch and a loom artist, so she is the softer side of the family—unless she gets riled. Even my father is careful around her when she is riled.
And then there is Auntie J., who is, and always will be, the heart and core of the family, because she is the Queen my father, my uncle, and I serve.
I went to the Sceltie School in Maghre. There were a lot of puppies learning human things like reading and counting, as well as important Sceltie things like herding and taking care of our humans. We learn herding with sheep, who are smarter than humans—it doesn't take them as long to learn what it means when we come to fetch them.
2.) Significant other?
Oh, no. I'm not old enough for a committed lover—or any lover in the fullest sense of the word. Besides, there is the whole "permission before action" family rule.
I am old enough, but I am not ready for a mate either. I am busy helping Daemonar herd the young humans.
3.) Biggest challenge in relationships?
Have you met my father and uncle?
4.) Where do you live?
I used to live in Maghre on the Isle of Scelt. Now I live at SaDiablo Hall with the High Lord and all the young humans who are being trained there. Daemonar is living there too—and learning as well as helping with the teaching.
5.) Do you have any enemies?
None that survived my father or uncle—or Auntie J.
6.) How do you feel about the place where you are now? Is there something you are particularly attached to, or particularly repelled by, in this place?
Eyriens are meant to live in the mountains and fly, so I love spending time in my family's eyrie. But I also enjoy the beauty of the family seat, which is my uncle's main residence, and all the land that makes up the estate.
7.) Do you have children, pets, both, or neither?
I do not have puppies yet, but Scelties often choose a human as their special friend. It is not polite to call those humans pets, but they do a lot of petting and brushing and playing with us.
8.) What do you do for a living?
Right now, I'm receiving training in Craft and Protocol from my uncle, and I continue my weapons training with my father, who is a brilliant warrior. Someday I hope to take my father's place as the Warlord Prince of Ebon Rih, giving him more time to rule the rest of the Territory of Askavi.
I herd humans and help Daemonar and the High Lord.
9.) Greatest disappointment?
Not being able to give Auntie J. a hug. She is still with us, but she is spirit, not flesh.
10.) Greatest source of joy?
There are many humans for us to help.
11.) What do you do to entertain yourself or have fun?
The Hall has several libraries, so there is always something to read. I also like flying around the estate and swimming in the lake.
And you like playing with the Scelties.
Yes, that too. At the Hall, we have card games and music nights and amateur theatre. Sometimes the most entertaining thing to do is talk to my father and uncle.
12.) What keeps you awake at night?
A Sceltie with an upset stomach who wants to sleep in my bed with me.
13.) What is the most pressing problem you have at the moment?
Getting rid of Lady Dumm, who is a guest at SaDiablo Hall.
We cannot bite the guests. But if the Sceltie sight shields, the guest won't know which of us nipped them.
14.) Is there a particular lesson that was hard for you to learn?
Letting other people make their own mistakes. I'm beginning to appreciate how hard it was for the adults in the family to watch me leap into something, knowing what the probable outcome would be, and let me learn from the small hurts so that I recognize the things that would do me real harm.
That is a hard lesson for Scelties to learn too.
Time for us to go. We have to round up the rest of the students—without nipping anyone.
A little nipping might be needed.
I didn't hear that.
Good-bye, humans! You can pet us next time. Now we have to do herding.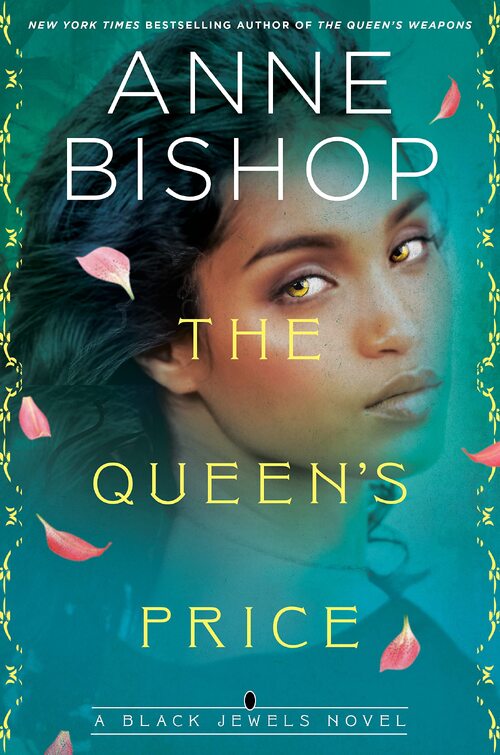 Enter the dark and sensual realms of the Black Jewels in this sweeping story in the New York Times bestselling fantasy saga of three young women who must navigate life within the powerful SaDiablo family—and come to terms with Witch, the Queen who is still the heart and will of that family.

The Queen's price is to stand against what you know is wrong. To stand and fight, no matter the cost to your court or to yourself. Especially to yourself.
Zoey, a young Queen-in-training at SaDiablo Hall, is wounded...and vulnerable to taunts and criticism. When an opportunity arises to befriend a stranger seeking sanctuary at the Hall, she puts herself and others in danger by ignoring Daemonar Yaslana's warning to back off.
Meanwhile, the witch Jillian's family prepares for her Virgin Night, the rite of passage that assures a woman will retain her power and her Jewels. The trouble is Jillian secretly went through the ceremony already. Now she has to explain the omission of that detail to her powerful and lethal family. And the High Lord of Hell's daughter, Saetien, travels to Scelt to find out about Jaenelle Angelline's sister—and perhaps to discover truths about herself.
With some guidance from Witch, these three young women will learn when to yield because it is right—and when to take a stand, even if they must pay the Queen's price.
Fantasy [Ace, On Sale: March 7, 2023, Hardcover / e-Book, ISBN: 9780593337363 / eISBN: 9780593337387]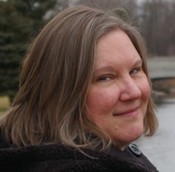 Anne Bishop is the New York Times bestselling author of twenty-six novels, including the Black Jewels Trilogy, for which she received the RT Book Reviews Pioneer Award. She is also the winner of the RT Book Reviews 2013 Career Achievement Award in Fantasy and the 2017 Career Achievement Award for Urban Fantasy for her Others series. Her stories have been translated into several languages including Dutch, French, German, Portuguese, and Polish. When she's not writing, Anne enjoys gardening, reading, and music.
No comments posted.