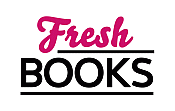 Spring for these books in March
Cynthia Eden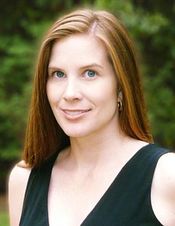 Blogging at Fresh Fiction
Cynthia Eden Interview - Building a Romantic Suspense Series
February 15, 2022
You're coming out with your fourteenth and fifteenth book in the "Wilde Ways Read More...
Cynthia Eden | The 8 Signs of a Werewolf
July 2, 2011
You Might Be Dating A Werewolf If... Hi, everyone! It's a pleasure to be at Fresh Fiction today.  Since the hero of my new Read More...
Cynthia Eden | Love and Danger
January 22, 2011
Hi, everyone! It's great to be blogging at Fresh Fiction today.  I have a secret to confess.  I have a dark side. Very dark Read More...
Cynthia Eden | Into the Minds of Monsters
August 26, 2010
There are all kinds of monsters to be found within the pages of romance novels these days. You can find sexy vampires, wild (and hot Read More...
Cynthia Eden | Let Your Inner Demon Out
November 26, 2008
"Let your inner demon out"—That's what Cara Maloan, the heroine from my new Kensington Brava release, Read More...
Cynthia Eden | Getting Lost In A Book
May 30, 2008
I love to get lost in a good book. Love to let the hours slip away as I become drawn into a great read. I Read More...
Cynthia Eden | Why write romance?
February 28, 2008
Have you ever gotten this question before? Have you been asked just why you decided to write in the romance genre? There are so many Read More...
Award-winning author Cynthia Eden writes dark tales of paranormal romance and romantic suspense. She is a New York Times, USA Today, Digital Book World, and IndieReader best-seller. Cynthia is also a two-time finalist for the RITA® award (she was a finalist both in the romantic suspense category and in the paranormal romance category). Since she began writing full-time in 2005, Cynthia has written over thirty novels and novellas.
Cynthia is a "hybrid" author. She has published extensively with New York (her New York publishers include Kensington, Grand Central, and Harlequin), and she has also enjoyed success in her indie writing career.
Cynthia lives along the Alabama Gulf Coast. She loves romance novels, horror movies, and chocolate. Her favorite hobbies including hiking in the mountains (searching for waterfalls) and spelunking.
Interviews for Cynthia Eden
Cynthia Eden | On TORN, Killers, and Loving Strong Heroes
May 31, 2016
Log In to see more information about Cynthia Eden
Log in or register now!
Series
Phoenix Fury | Blood and Moonlight | Magnus Pack | Long Island Coven | Mine | Lost Angels | Cynthia Eden's LOST | Wilde Ways | Christmas With A Twist | Killer Instincts | Cynthia Eden's Killer Instinct | Lazarus Rising | Bad Things | Dark Sins | Ice Breaker Cold Case
Books:
How To Protect A Princess, January 2023
Wilde Ways: Gone Rogue #1
e-Book
Kiss Me This Christmas, December 2022
e-Book
The Thief Who Loved Me, November 2022
Wilde Ways #17
Paperback / e-Book
Ice Cold Saint, September 2022
Ice Breaker Cold Case #3
Paperback / e-Book
Ex Marks The Perfect Spot, August 2022
Wilde Ways #16
Paperback / e-Book
Way of the Shadows, July 2022
Shadow Agents: Guts and Glory # 4
Mass Market Paperback / e-Book (reprint)
The Girl Next Door, June 2022
Shadow Agents: Guts and Glory # 2
Mass Market Paperback / e-Book (reprint)
Falling For The Ice Queen, June 2022
Ice Breaker Cold Case Romance #2
e-Book
Bulletproof, May 2022
Shadow Agents # 4
e-Book (reprint)
The Bodyguard Next Door, May 2022
Wilde Ways #15
Paperback / e-Book
Frozen In Ice, April 2022
Ice Breaker Cold Case #1
e-Book
Cross My Heart, February 2022
Wilde Ways #14
e-Book
Pretend You Want Me, January 2022
Wilde Ways #13
Paperback / e-Book
Hot Enough To Burn, January 2022
Phoenix Fury #1
e-Book
It's A Wonderful Werewolf, December 2021
Christmas With A Twist #2
Paperback / e-Book
Remember Ramsey, November 2021
Trouble For Hire #4
e-Book
Don't Play With Odin, July 2021
Trouble For Hire #2
Paperback / e-Book
No Escape From War, June 2021
Trouble For Hire #1
Paperback / e-Book
The One Who Got Away, March 2021
e-Book
Roman Will Fall, February 2021
Wilde Ways #11
e-Book
Step Into My Web, November 2020
Death and Moonlight Mystery #1
e-Book
Say I Do, September 2020
Wilde Ways #10
Paperback / e-Book
Chase After Me, July 2020
Wilde Ways #9
Paperback / e-Book
Never Gonna Happen, June 2020
Paperback / e-Book
Counting On Cole, May 2020
Wilde Ways #8
Paperback / e-Book
Crossing The Line, March 2020
Wilde Ways #7
e-Book
Ghost Of A Chance, January 2020
Wilde Ways #6
Paperback / e-Book
One Hot Holiday, November 2019
e-Book
Slay All Day, October 2019
Paperback / e-Book
Fighting For Her, August 2019
Wilde Ways #5
e-Book
The Heart You Break, July 2019
Wilde Ways #4
e-Book
Before Ben, May 2019
Wilde Ways #3
Paperback / e-Book
Guarding Gwen, April 2019
Wilde Ways #2
e-Book
Protecting Piper, February 2019
Wilde Ways #1
Paperback / e-Book
Midnight Bite, December 2018
e-Book
Don't Love A Liar, November 2018
Dark Sins #2
e-Book
Immortal Danger, September 2018
Mass Market Paperback
Don't Trust A Killer, September 2018
Dark Sins #1
e-Book
Saint Or Sinner, August 2018
Bad Things #8
e-Book
Playing With Fire, June 2018
Phoenix Fire #3
Paperback / e-Book (reprint)
Wicked and Wild, May 2018
Bad Things #7
Paperback / e-Book
Run to Me, February 2018
Lazurus Rising #4
e-Book
Into the Night, January 2018
A Killer Instinct Novel
Mass Market Paperback / e-Book
Stay With Me, December 2017
Lazurus Rising
e-Book
Once Bitten, Twice Burned, December 2017
A Phoenix Fire Novel
Mass Market Paperback / e-Book
Never Let Go, October 2017
Lazurus Rising
e-Book
Keep Me Close, October 2017
Lazarus Rising #2
e-Book
Mating Bite, September 2017
Bite #2
Paperback / e-Book
Before the Dawn, August 2017
Killer Instinct #2
Mass Market Paperback / e-Book
Wrecked, June 2017
LOST #6
Mass Market Paperback / e-Book
Burn For Me, June 2017
Paperback / e-Book
Tempted By Fate, May 2017
Bad Things #6
e-Book
After the Dark, April 2017
Cynthia Eden's Killer Instinct #1
Mass Market Paperback / e-Book
Heart Of Stone, March 2017
Bad Things #5
e-Book
Abduction, March 2017
Paperback / e-Book
Avenging Angel, March 2017
The Fallen #4
Mass Market Paperback / e-Book (reprint)
Taken, December 2016
LOST #5
Paperback / e-Book
Broken Angel, December 2016
Bad Things #4
e-Book
Undead Or Alive, November 2016
Bad Things #3
e-Book
On The Prowl, September 2016
Bad Things #2
e-Book
The Devil In Disguise, July 2016
Bad Things #1
e-Book
Angel Betrayed, June 2016
Fallen #2
Paperback / e-Book (reprint)
Torn, June 2016
Lost #4
e-Book
Bitter Blood, April 2016
Blood and Moonlight #3
e-Book
Better Off Undead, January 2016
Blood and Moonlight #2
e-Book
Shattered, November 2015
LOST #3
Paperback / e-Book
Bite The Dust, October 2015
Blood and Moonlight #1
Paperback / e-Book
Deal With The Devil, June 2015
Purgatory #4
e-Book
Twisted, May 2015
Lost #2
Paperback / e-Book
Sweet Dreams Boxed Set, May 2015
e-Book
Broken, April 2015
Lost #1
Paperback / e-Book
Charming the Beast, November 2014
Purgatory #3
e-Book
Playing With Fire, September 2014
Phoenix Fire #3
Paperback / e-Book
I'll Be Slaying You, July 2014
Night Watch
e-Book (reprint)
Marked by the Vampire, July 2014
e-Book
Once Bitten, Twice Burned, May 2014
Phoenix Fire #2
Paperback / e-Book
Mine To Crave, March 2014
Mine #4
e-Book
Eternal Hunter, January 2014
Paperback / e-Book
A Vampire's Christmas Carol, December 2013

Paperback / e-Book
Mine To Hold, October 2013
Mine #3
e-Book
Mine To Keep, September 2013
Mine #2
Paperback / e-Book
Sharpshooter, July 2013
Shadow Agents
Paperback / e-Book
Mine To Take, June 2013
Mine #1
e-Book
Avenging Angel, June 2013
Paperback / e-Book
Die For Me, February 2013
A Novel of the Valentine Killer
Paperback / e-Book
Guardian Ranger, February 2013
Shadow Agents
Paperback / e-Book
Alpha One, January 2013
Shadow Agents #1
Paperback / e-Book
Angel In Chains, December 2012
The Fallen
Paperback / e-Book
Howl For It, September 2012
Trade Size / e-Book
Angel Betrayed, July 2012
Paperback / e-Book
Bound by the Night, April 2012
Bound #
e-Book
Angel Of Darkness, December 2011
The Fallen
Trade Size / e-Book
Entangled, a Paranormal Anthology, September 2011
e-Book
Never Cry Wolf, July 2011
Trade Size
Deadly Lies, March 2011
Deadly #3
Mass Market Paperback / e-Book
Deadly Heat, February 2011
Deadly #2
Mass Market Paperback / e-Book
Eternal Flame, December 2010
Paperback
The Naughty List, October 2010
Paperback
Deadly Fear, August 2010
Deadly #1
Mass Market Paperback
I'll Be Slaying You, July 2010
Paperback
Eternal Hunter, January 2010
Paperback
Hotter After Midnight, December 2009
Midnight Trilogy #1
Paperback (reprint)
Belong To The Night, September 2009

Paperback / e-Book
Midnight's Master, July 2009
Midnight Trilogy #3
Paperback
Immortal Danger, April 2009
Trade Size
Midnight Sins, December 2008
Paperback
Everlasting Bad Boys, September 2008
Paperback
When He Was Bad, June 2008
Magnus Pack novella
Trade Size
Hotter After Midnight, May 2008
Trade Size
Secrets: Primal Heat, Vol. 21, December 2007
Trade Size
A Red Hot New Year, December 2007
Trade Size
Secrets Vol 18 Dark Passions, January 2007
Trade Size
The Wizard's Spell, August 2006
Trade Size
Secrets, Volume 16: Forbidden Desires, August 2006
Trade Size
Secrets: Volume 15, December 2005
Paperback
Vampire's Kiss, March 2005
Trade Size