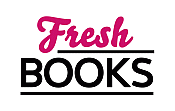 Fall into September books you'll love
Stephanie Laurens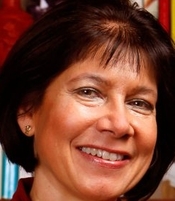 Blogging at Fresh Fiction
Stephanie Laurens | Introducing 'The Cavanaughs'
May 9, 2018
Fresh Fiction's Miranda Owen recently sat down with Historical Romance superstar, Stephanie Laurens, to Read More...
Stephanie Laurens | The Traditions of BY WINTER'S LIGHT
October 9, 2014
BY WINTER'S LIGHT is an unabashedly holiday-themed novel. How Read More...
The first romances New York Times bestselling author Stephanie Laurens ever read were those of Georgette Heyer, and romances set in Regency England continue to be her favorites. After escaping from the dry world of professional science, Stephanie took up writing such romances for her own pleasure.</ p>
Now residing in a leafy bayside suburb of Melbourne, Australia, Stephanie divides her free time between her husband, two teenage daughters and an affable idiot of a hound. She also enjoys gardening and needlework.
Log In to see more information about Stephanie Laurens
Log in or register now!
Series
Black Cobra | Cynster Sisters Duo | Cynsters | Cynster Sisters Trilogy | The Casebook of Barnaby Adair | Cynsters Next Generation | Bastion Club | Adventurers Quartet | DEVIL'S BROOD TRILOGY | Cavanaughs | Lady Osbaldestone's Christmas Chronicles
Books:
A Family Of His Own, March 2024
Cynsters Next Generation
e-Book
Miss Prim and the Duke of Wylde, August 2023
Cynsters Next Generation
Paperback / e-Book
Miss Flibbertigibbet and The Barbarian, March 2023
Cynster Next Generation #12
Paperback / e-Book / audiobook
The Time For Love, August 2022
Cynsters Next Generation #12
e-Book
Foes, Friends and Lovers, March 2022
Cynsters Next Generation #11
Paperback / e-Book / audiobook
The Meaning of Love, October 2021
Lady Osbaldestone's Christmas Chronicles
e-Book / audiobook
The Secrets of Lord Grayson Child, July 2021
Cynsters Next Generation #10
Paperback / e-Book
The Games Lovers Play, March 2021
Cynster's Next Generation #9
Paperback / e-Book
Lady Osbaldestone's Christmas Intrigue, October 2020
Lady Osbaldestone's Christmas Chronicles #4
e-Book
The Obsessions of Lord Godfrey Cavanaugh, July 2020
The Cavanaughs #4
Paperback / e-Book
The Inevitable Fall of Christopher Cynster, March 2020
Cynsters Next Generation #8
e-Book
Lady Osbaldestone's Plum Puddings, October 2019
Lady Osbaldestone's Christmas Chronicles #3
e-Book
The Beguilement of Lady Eustacia Cavanaugh, July 2019
The Cavanaughs #3
e-Book
The Pursuits of Lord Kit Cavanaugh, May 2019
The Cavanaughs #2
Mass Market Paperback / e-Book
A Conquest Impossible To Resist, March 2019
Cynster Next Generation #7
e-Book
Lady Osbaldestone And The Missing Christmas Carols, October 2018
Lady Osbaldestone's Christmas Chronicles #2
e-Book
The Murder at Mandeville Hall, August 2018
The Casebook of Barnaby Adair #7
Paperback / e-Book
The Confounding Case of the Carisbrook Emeralds, June 2018
The Casebook of Barnaby Adair #6
Paperback / e-Book
The Designs of Lord Randolph Cavanaugh, May 2018
Cavanaughs #1
Mass Market Paperback / e-Book
Lady Osbaldestone's Christmas Goose, October 2017
Lady Osbaldestone's Christmas Chronicles #1
Paperback / e-Book
The Greatest Challenge Of Them All, July 2017
Cynsters Next Generation #6
e-Book
The Reasons for Marriage, May 2017
Cynster's Next Generation #4
e-Book (reprint)
An Irresistible Alliance, May 2017
Cynsters Next Generation #5
e-Book
The Lady By His Side, March 2017
Cynsters Next Generation #4
Paperback / e-Book
Lord of the Privateers, January 2017
The Adventurers Quartet
Paperback / e-Book
The Daredevil Snared, July 2016
The Adventurers Quartet #3
Paperback / e-Book
A Buccaneer At Heart, May 2016
The Adventurers Quartet #2
Paperback / e-Book
The Lady's Command, January 2016
Adventurers Quartet #1
Paperback / e-Book
A Match for Marcus Cynster, June 2015
Cynsters - Next Generation
Hardcover / e-Book
The Tempting Of Thomas Carrick, March 2015
Cynsters - Next Generation #2
Paperback / e-Book
By Winter's Light, November 2014
Cynsters - Next Generation #1
Hardcover / e-Book
Loving Rose, August 2014
Casebook of Barnaby Adair #3
Paperback / e-Book
The Masterful Mr. Montague, May 2014
Casebook of Barnaby Adair #2
Paperback / e-Book
The Peculiar Case of Lord Finsbury's Diamonds, January 2014
The Casebook of Barnaby Adair 1.5
Paperback / e-Book
The Trouble with Virtue, December 2013
Paperback / e-Book
A Return Engagement, September 2013
e-Book (reprint)
The Taming of Ryder Cavanaugh, July 2013
Cynster Sisters #2
Paperback / e-Book
And Then She Fell, April 2013
Cynster #19
Paperback / e-Book
A Lady Of Expectations And Other Stories, November 2012
Paperback / e-Book
The Lady Risks All, September 2012
Paperback / e-Book
Royal Bridesmaids, July 2012
e-Book
The Capture of the Earl of Glencrae, February 2012
Cynster Sisters #3
Paperback / e-Book
In Pursuit of Eliza Cynster, October 2011
Cynster Sisters Trilogy #2
Paperback / e-Book
Viscount Breckenridge to the Rescue, September 2011
Cynster Sisters Trilogy #1
Paperback / e-Book
Royal Weddings, April 2011
e-Book
It Happened One Season, April 2011
Paperback
The Reckless Bride, November 2010
Black Cobra #4
Mass Market Paperback
The Brazen Bride, July 2010
Black Cobra Quartet #3
Mass Market Paperback
The Elusive Bride, February 2010
Black Cobra #2
Mass Market Paperback
The Untamed Bride, November 2009
Black Cobra Quartet #1
Mass Market Paperback / e-Book
On A Wild Night, October 2009
Cynsters #9
Paperback / e-Book
Temptation And Surrender, October 2009
Cynster #15
Mass Market Paperback
Mastered by Love, August 2009
Bastion Club #8
Mass Market Paperback / e-Book
Temptation And Surrender, March 2009
Cynster #15
Hardcover
Four In Hand, December 2008
Mass Market Paperback (reprint)
It Happened One Night, October 2008
Mass Market Paperback
The Edge Of Desire, September 2008
Bastion Club #7
Mass Market Paperback
Where the Heart Leads, February 2008
Casebook of Barnaby Adair #1
Hardcover / e-Book
The Taste of Innocence, November 2007
Cynster #14
Mass Market Paperback (reprint)
Beyond Seduction, September 2007
Bastion Club #6
Mass Market Paperback / e-Book
The Taste of Innocence, March 2007
Cynster Series - #14
Hardcover
What Price Love?, February 2007
A Cynster Novel
Paperback (reprint)
To Distraction, September 2006
Bastion Club #5
Paperback / e-Book
Captain Jack's Woman and A Gentleman's Honor, May 2006
Trade Size (reprint)
An Unwilling Conquest, May 2006
Paperback
What Price Love?, March 2006
A Cynster Novel
Hardcover
The Truth About Love, January 2006
Cynster Novel
Paperback (reprint)
A Fine Passion, August 2005
Bastion Club #4
Paperback / e-Book
Devil's Bride and A Rake's Vow, August 2005
Trade Size
Hero, Come Back, June 2005
Paperback
Scottish Brides, May 2005
Paperback (reprint)
The Truth About Love, March 2005
Cynster
Hardcover
The Ideal Bride, March 2005
Cynsters
Paperback (reprint)
A Lady of His Own, September 2004
Bastion Club #3
Paperback / e-Book
My Scandalous Bride, June 2004
Paperback
The Perfect Lover, March 2004
Cynsters #11
Paperback / e-Book
A Gentleman's Honor, October 2003
Bastion Club #2
Paperback / e-Book (reprint)
The Lady Chosen, August 2003
Bastion Club
Paperback / e-Book (reprint)
On A Wicked Dawn, April 2002
Cynster
Paperback
All About Passion, September 2001
Cynsters #7
Paperback / e-Book (reprint)
All About Love, January 2001
Bar Cynster #6
Paperback / e-Book (reprint)
Secrets of a Perfect Night, December 2000
Paperback
A Secret Love, July 2000
Bar Cynster
Paperback
A Rogue's Proposal, October 1999
Bar Cynster
Paperback
Scandal's Bride, March 1999
Bar Cynster
Paperback
A Rake's Vow, October 1998
Bar Cynster
Paperback (reprint)
Devil's Bride, March 1998
Cynsters #1
Paperback / e-Book
The Promise In a Kiss, November 0000
Cynster
Paperback (reprint)

Videos