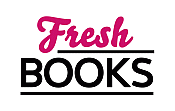 Hot Hot reads in August
Nalini Singh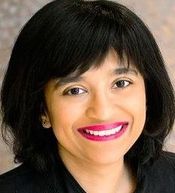 Blogging at Fresh Fiction
Nalini Singh | 20 Questions: STORM ECHO
August 9, 2022
1--What is the title of your latest release? STORM ECHO Read More...
Nalini Singh | Exclusive Excerpt: ARCHANGEL'S SUN
November 19, 2020
"I've never known why he did it," Sharine said, and right then, she was magnificent in her cold anger. &ldquo Read More...
Nalini Singh | Exclusive Interview: A MADNESS OF SUNSHINE
December 2, 2019
Welcome to Fresh Fiction, Nalini! Can you tell us a little bit about your latest novel, A Read More...
Nalini Singh | The Continuing Cast
May 28, 2012
One of the best things about writing a long-running series is that, as the writer, I get to know my characters very, very well Read More...
Born in Fiji and raised in New Zealand, Nalini has been writing as long as she can remember. Her stories always held a thread of romance (even when she was writing about a prince who could shoot lasers out of his eyes). She loves creating unique characters, loves giving them happy endings and she even loves the voices in her head. There's no other job she would rather be doing.
Log In to see more information about Nalini Singh
Log in or register now!
Series
Royal House of Shadows | Psy-Changeling | Rock Kiss | Guild Hunter | Psy-Changeling Trinity | Hard Play
Books:
Archangel's Resurrection, November 2022
A Guild Hunter Novel # 15
Mass Market Paperback
Storm Echo, August 2022
Psy-Changeling Trinity # 6
Hardcover / e-Book
Kiss Hard, May 2022
Hard Play #4
Paperback / e-Book / audiobook
Last Guard, March 2022
Psy-Changeling Trinity # 5
Mass Market Paperback / e-Book (reprint)
Quiet in Her Bones, February 2022
Mass Market Paperback / e-Book
Archangel's Light, November 2021
Guild Hunter #14
Mass Market Paperback / e-Book / audiobook
Last Guard, July 2021
Psy-Changeling Trinity #5
Hardcover / e-Book / audiobook
Quiet in Her Bones, March 2021
Hardcover / e-Book
Alpha Night, January 2021
Psy-Changeling Trinity #4
Mass Market Paperback / e-Book (reprint)
Archangel's Sun, December 2020
Guild Hunter #13
Mass Market Paperback / e-Book / audiobook
Alpha Night, June 2020
Psy-Changeling Trinity #4
Hardcover / e-Book
Wolf Rain, March 2020
Psy-Changeling Trinity #3
Mass Market Paperback / e-Book (reprint)
Love Hard, March 2020
Hard Play #3
e-Book
A Madness of Sunshine, December 2019
Hardcover / e-Book
A Madness of Sunshine, December 2019
Mass Market Paperback / e-Book
Archangel's War, October 2019
Guild Hunter #12
Mass Market Paperback / e-Book
Wolf Rain, June 2019
Psy-Changeling Trinity #3
Hardcover / e-Book
Ocean Light, January 2019
Psy-Changeling Trinity
Mass Market Paperback / e-Book (reprint)
Archangel's Prophecy, November 2018
Guild Hunter #11
Mass Market Paperback / e-Book
Rebel Hard, September 2018
Hard Play #2
e-Book
Ocean Light, June 2018
Psy-Changeling Trinity
Hardcover / e-Book
Silver Silence, January 2018
Psy-Changeling Trinity #1
Mass Market Paperback / e-Book
Cherish Hard, November 2017
Hard Play #1
e-Book
Archangel's Viper, October 2017
Guild Hunter #10
Mass Market Paperback / e-Book
Silver Silence, June 2017
Psy-Changeling Trinity #1
Hardcover / e-Book
Allegiance of Honor, January 2017
Psy-Changling #15
Mass Market Paperback / e-Book (reprint)
Archangel's Heart, November 2016
A Guild Hunter Novel #9
Paperback / e-Book
Wild Embrace, September 2016
Psy/Changeling
Trade Size / e-Book
Rock Wedding, July 2016
Rock Kiss #4
e-Book
Allegiance of Honor, June 2016
Psy-Changling
Hardcover / e-Book
Rock Redemption, October 2015
Rock Kiss #3
e-Book
Archangel's Enigma, September 2015
Guild Hunter #8
Paperback / e-Book
Shards of Hope, June 2015
Psy-Changeling #14
Paperback / e-Book
Slave to Sensation, June 2015
Psy-Changelings #1
Paperback / e-Book (reprint)
Rock Hard, March 2015
Rock Kiss #2
e-Book
Night Shift, December 2014
Paperback / e-Book
Archangel's Shadows, November 2014
Guild Hunter
Paperback / e-Book
Rock Courtship, October 2014
Rock Kiss
e-Book
Rock Addiction, September 2014
Rock Kiss #1
e-Book
Shield of Winter, June 2014
Psy-Changeling #13
Hardcover / e-Book
Archangel's Legion, November 2013
Guild Hunter
Paperback / e-Book
Heart Of Obsidian, June 2013
Psy-Changeling #12
Hardcover / e-Book
Wild Invitation, March 2013
A Psy/Changeling Anthology
Paperback / e-Book
Archangel's Storm, September 2012
Guild Hunter #5
Paperback / e-Book
Tangle Of Need, June 2012
Psy-Changeling #11
Hardcover / e-Book
Angels' Flight, March 2012
Paperback / e-Book
Kiss Of Snow, November 2011
Psy-Changeling #10
Paperback / e-Book (reprint)
Lord Of The Abyss, November 2011
Royal House of Shadows #4
Paperback / e-Book
Angels Of Darkness, October 2011
Paperback
Archangel's Blade, September 2011
Guild Hunters #4
Paperback / e-Book
Kiss Of Snow, June 2011
Psy-Changeling #10
Hardcover / e-Book
Archangel's Consort, February 2011
Guild Hunter #3
Mass Market Paperback / e-Book
Play Of Passion, November 2010
Psy-Changeling # 9
Paperback
Burning Up, August 2010

Paperback / e-Book
Bonds of Justice, July 2010
Psy-Changeling #8
Paperback
Archangel's Kiss, February 2010
Guild Hunter #2
Paperback / e-Book
Blaze of Memory, November 2009
Psy-Changelings #7
Paperback
Must Love Hellhounds, September 2009
Trade Size
Branded By Fire, July 2009
Psy-Changelings, #6
Paperback
Angels' Blood, March 2009
Guild Hunter #1
Paperback / e-Book
The Magical Christmas Cat, October 2008
Trade Size
Hostage to Pleasure, September 2008
Psy/Changlings #5
Paperback
Mine to Possess, February 2008
Psy/Changelings #4
Paperback
An Enchanted Season, October 2007
Paperback
Caressed By Ice, September 2007
The Psy-Changeling #3
Paperback
Visions of Heat, March 2007
Psy-Changeling #2
Paperback
Bound by Marriage, February 2007
Paperback
Slave to Sensation, September 2006
Psy-Changling Series #1
Paperback
Secrets in the Marriage Bed, March 2006
Paperback
Craving Beauty, July 2005
Paperback