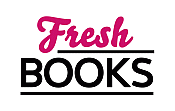 Sweet Reads in February
Iris Johansen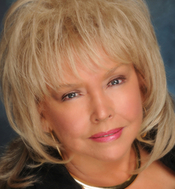 IRIS JOHANSEN worked for a major airline for a number of years during which time she traveled extensively. When her two children started high school, she began to write as a hobby. The hobby soon became a passion and she submitted her first book, a romance, to Bantam Loveswept a year later. Every book since that time has made the major chain national bestseller lists. She has hit the New York Times list in both historical and suspense novels. At present, she lives near Atlanta, Georgia, where she is working on her latest suspense novel.
Log In to see more information about Iris Johansen
Log in or register now!
Series
Eve Duncan | Kendra Michaels | Catherine Ling
Books:
More Than Meets the Eye, February 2023
Kendra Michaels #10
Hardcover / e-Book
A Face to Die For, January 2023
Eve Duncan #28
Mass Market Paperback / e-Book
Captive, September 2022
Eve Duncan
Hardcover / e-Book / audiobook
Silencing Eve, July 2022
Mass Market Paperback / e-Book
A Face to Die For, June 2022
Eve Duncan # 28
Hardcover / e-Book / audiobook
Hunting Eve, May 2022
Mass Market Paperback / e-Book
The Bullet, February 2022
Eve Duncan Series #27
Mass Market Paperback / e-Book
Blink of an Eye, November 2021
Kendra Michaels Series #8
Mass Market Paperback / e-Book
High Stakes, September 2021
Hardcover / e-Book / audiobook
Bonnie, July 2021
Eve Duncan Series #14
Mass Market Paperback / e-Book
The Bullet, June 2021
Eve Duncan #27
Hardcover / e-Book
Chaos, May 2021
Mass Market Paperback / e-Book
Quinn, May 2021
Eve Duncan Series #13
Mass Market Paperback / e-Book
Eve, March 2021
Mass Market Paperback / e-Book (reprint)
Blink of an Eye, February 2021
Kendra Michaels #8
Hardcover / e-Book
The Persuasion, January 2021
Paperback / e-Book (reprint)
Chaos, September 2020
Hardcover / e-Book
Smokescreen, September 2020
Eve Duncan #26
Mass Market Paperback / e-Book
The Persuasion, June 2020
Eve Duncan #27
Hardcover / e-Book
Smokescreen, February 2020
Eve Duncan #26
Paperback / e-Book (reprint)
Hindsight, January 2020
Kendra Michaels #7
Paperback / e-Book
Hindsight, January 2020
Kendra Michaels #7
Hardcover / e-Book
Smokescreen, August 2019
Eve Duncan #26
Hardcover / e-Book
Vendetta, July 2019
Mass Market Paperback / e-Book (reprint)
Dark Tribute, April 2019
Eve Duncan
Hardcover / e-Book
Double Blind, March 2019
Kendra Michaels #6
Mass Market Paperback / e-Book (reprint)
Shattered Mirror, December 2018
Mass Market Paperback / e-Book (reprint)
Vendetta, November 2018
Catherine Ling #5
Hardcover / e-Book
Mind Game, October 2018
Mass Market Paperback
Double Blind, July 2018
Kendra Michaels #6
Hardcover / e-Book
Shattered Mirror, May 2018
Eve Duncan #23
Hardcover / e-Book
Look Behind You, April 2018
A Kendra Michaels Novel
Mass Market Paperback / e-Book
Mind Game, November 2017
Eve Duncan
Hardcover / e-Book
No Easy Target, October 2017
Mass Market Paperback / e-Book (reprint)
Blind Alley, September 2017
Mass Market Paperback / e-Book (reprint)
Look Behind You, July 2017
Kendra Michaels
Hardcover / e-Book
No Easy Target, May 2017
Hardcover / e-Book
Night and Day, March 2017
Mass Market Paperback
Night Watch, November 2016
Kendra Michaels #4
Hardcover / e-Book
Night and Day, July 2016
Eve Duncan #3
Hardcover / e-Book
Hide Away, May 2016
Eve Duncan
Hardcover / e-Book
Shadow Play, October 2015
Eve Duncan #19
Hardcover / e-Book
The Naked Eye, July 2015
Kendra Michaels #3
Hardcover / e-Book
Your Next Breath, March 2015
Catherine Ling #4
Hardcover / e-Book
Sight Unseen, July 2014
Kendra Michaels #2
Hardcover / e-Book
Live To See Tomorrow, May 2014
Catherine Ling #3
Hardcover / e-Book
Silencing Eve, October 2013
Eve Duncan Series #18
Hardcover / e-Book
Hunting Eve, July 2013
Eve Duncan #17
Hardcover / e-Book
Taking Eve, April 2013
Eve Duncan #16
Hardcover / e-Book
Sleep No More, October 2012
Eve Duncan #15
Hardcover / e-Book
Close Your Eyes, July 2012
Kendra Michaels #1
Hardcover / e-Book
What Doesn't Kill You, April 2012
Catherine Ling #2
Hardcover / e-Book
Bonnie, February 2012
Paperback / e-Book
Bonnie, October 2011
Eve Duncan #14
Hardcover / e-Book
Quinn, July 2011
Eve Duncan #13
Hardcover / e-Book
Shadow Zone, June 2011
Mass Market Paperback
Chasing The Night, May 2011
Eve Duncan #11
Mass Market Paperback / e-Book (reprint)
Eve, April 2011
Eve Duncan #12
Hardcover / e-Book
Chasing The Night, October 2010
Eve Duncan #11
Hardcover / e-Book
Eight Days To Live, April 2010
Eve Duncan #10
Hardcover / e-Book
Notorious, January 2010
Mass Market Paperback (reprint)
The Treasure: A Novel, December 2009
Mass Market Paperback
Blood Games, October 2009
Eve Duncan #9
Hardcover / e-Book
Storm Cycle, August 2009
Hardcover
Deadlock, May 2009
Hardcover
The Treasure, December 2008
Hardcover
Dark Summer, November 2008
Hardcover
Touch The Horizon, October 2008
Mass Market Paperback (reprint)
Lion's Bride, September 2008
Mass Market Paperback (reprint)
The Golden Valkyrie, August 2008
Mass Market Paperback (reprint)
Silent Thunder, July 2008
Hardcover
Quicksand, May 2008
Eve Duncan #8
Hardcover / e-Book
Stalemate, January 2008
Eve Duncan
Mass Market Paperback / e-Book (reprint)
A Summer Smile, December 2007
Mass Market Paperback (reprint)
Pandora's Daughter, October 2007
Hardcover / e-Book
Killer Dreams, September 2007
Paperback (reprint)
Stalemate, January 2007
Eve Duncan #7
Hardcover / e-Book
On the Run, December 2006
Paperback (reprint)
DeLaney Christmas Carol, November 2006
Paperback (reprint)
An Unexpected Song, August 2006
Hardcover (reprint)
The Search, July 2006
Paperback (reprint)
Killer Dreams, June 2006
Hardcover
On the Run, January 2006
Hardcover
Firestorm, August 2005
Paperback (reprint)
Countdown, May 2005
Eve Duncan #6
Hardcover / e-Book
Blind Alley, March 2005
Eve Duncan #5
Paperback / e-Book (reprint)
The Delaney Christmas Carol, November 2004
Delaney Family
Hardcover (reprint)
Fatal Tide, August 2004
Paperback (reprint)
Dead Aim, March 2004
Paperback (reprint)
No One To Trust, August 2003
Paperback (reprint)
Body of Lies, March 2003
Eve Duncan #4
Paperback / e-Book (reprint)
Final Target, February 2002
Paperback (reprint)
The Search, May 2001
Eve Duncan #3
Paperback / e-Book (reprint)
Killing Game, May 2000
Eve Duncan #2
Paperback / e-Book (reprint)
Face of Deception, June 1999
Eve Duncan #1
Paperback / e-Book (reprint)