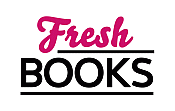 Summer reads begin in June!
Sherrilyn Kenyon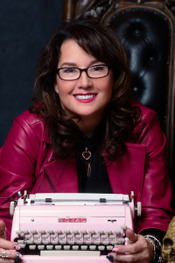 Photo Credit: Liza Hippler/Nashville

Contests
Win a signed hardcover of SHADOW FALLEN from Sherrilyn

Social Media:
YOUTUBE
TWITTER
FACEBOOK
INSTAGRAM

E-mail me when Sherrilyn Kenyon releases a new book.
Blogging at Fresh Fiction
Sara Reyes | How I Attended a Sherrilyn Kenyon Signing Event...or New Friends, New Experiences
August 8, 2009
This week I seemed to spend half my time buying books, getting a ticket for a book signing and then standing in line and waiting Read More...
Pseudonym for Kinley MacGregor.

The #1 New York Times best-selling author, Sherrilyn Kenyon, who is proud of her mixed race heritage, has lived an extraordinary life where she's risen from extreme poverty of being homeless to becoming one of the most successful and influential authors in the world. In the last few years, and in spite of the market crashes that have set many authors back on their heels, she's continued to rise and placed more than 80 novels on the New York Times list in all formats including manga (being the only American author and woman to do so the week the first one landed on the top 5 of that list). This extraordinary bestseller continues to top every genre she writes, including young adult, manga, fantasy, science fiction and horror. Her current series include: The Dark-Hunters®, The League®, Deadman's Cross™, Lords of Avalon® Nevermore™, Silent Swans™ and Chronicles of Nick®. Her Lords of Avalon® novels have been adapted by Marvel, her Dark-Hunters® are New York Times bestselling manga and are #1 bestselling adult coloring books. And keep your eyes pealed, her books are being . Her Lords of Avalon® novels have been adapted by Marvel, and her Dark-Hunters® are a New York Times bestselling manga! And keep your eyes pealed, her books are soon to be hitting both the big and little screens.
Interviews for Sherrilyn Kenyon
Sherrilyn Kenyon chats 'Dragonsworn'
Dragonsworn
August 3, 2017
Sherrilyn Kenyon on Tortured Heroes, Writing Advice, and the Upcoming Deadman's Cross
Dragonbane
August 6, 2015
Log In to see more information about Sherrilyn Kenyon
Log in or register now!
Series
Dark-Hunter | Belador | The League: Nemesis Rising | Chronicles of Nick | Dark-Hunter: Dragons Rising | Deadman's Cross | The League: Eve of Destruction | Dream-Hunter
Books:
Shadow Fallen, April 2022
Dream-Hunter
Hardcover / e-Book / audiobook
Eve of Destruction, March 2022
The League: Eve of Destruction #1
e-Book
At Death's Door, September 2019
Deadman's Cross #3
Hardcover / e-Book
At Death's Door, September 2019
Mass Market Paperback / e-Book
Death Doesn't Bargain, April 2019
Deadman's Cross #2
Mass Market Paperback / e-Book (reprint)
Acheron, October 2018
Dark-Hunter #11
Hardcover
Stygian, September 2018
The Dark-Hunter World #28
Hardcover / e-Book
Dragonsworn, August 2018
Dark-Hunter
Mass Market Paperback / e-Book (reprint)
Born of Blood, July 2018
The League: Nemesis Rising #13
Hardcover
Death Doesn't Bargain, May 2018
Deadman's Cross #2
Hardcover / e-Book
Deadmen Walking, April 2018
Deadman's Cross
Mass Market Paperback / e-Book (reprint)
Born of Vengeance, January 2018
The League: Nemesis Rising #10
Mass Market Paperback / e-Book (reprint)
The Simi's ABCs, December 2017
Hardcover
Unleash the Night, December 2017
Dark-Hunters #8
Hardcover / e-Book (reprint)
Invision, September 2017
Chronicles of Nick #7
Trade Size / e-Book (reprint)
Dark-Hunter Ultimate Coloring Book, September 2017
Paperback
Dragonsworn, August 2017
Dark-Hunter #28
Hardcover / e-Book
Deadmen Walking, May 2017
Deadman's Cross #1
Hardcover / e-Book
Dragonmark, April 2017
Dark-Hunter
Paperback / e-Book (reprint)
Born of Vengeance, February 2017
The League: Nemesis Rising Series #10
Hardcover / e-Book
Born of Legend, February 2017
The League: Nemesis Rising Series #9
Paperback (reprint)
Dragonmark, August 2016
Dark-Hunter: Dragons Rising #1
Hardcover / e-Book
Born of Legend, July 2016
Nemesis Rising The League
Hardcover / e-Book
Invision, May 2016
Chronicles of Nick #7
Hardcover / e-Book
Born of Betrayal, November 2015
The League: Nemesis Rising #10
Hardcover / e-Book
Born of Defiance, October 2015
The League: Nemesis Rising #7
Paperback / e-Book (reprint)
Seize The Night, October 2015
Paperback / e-Book
Dragonbane, August 2015
Dark-Hunter #19
Hardcover / e-Book
Born of Defiance, May 2015
The League: Nemesis Rising #9
Hardcover / e-Book
Illusion, April 2015
Chronicles of Nick #5
Hardcover / e-Book
Instinct, April 2015
Chronicles of Nick #6
Hardcover / e-Book
Son of No One, September 2014
Dark-Hunters #18
Hardcover / e-Book
Born Of Fury, July 2014
A League Novel #8
Hardcover / e-Book
Inferno, April 2014
Chronicles of Nick
Paperback / e-Book
Illusion, April 2014
Hardcover
Dark Bites, February 2014
Hardcover / e-Book
Styxx, September 2013
Dark-Hunter #17
Hardcover / e-Book
Rise of the Gryphon, August 2013
Belador #4
Paperback / e-Book
Cloak & Silence, July 2013
The League: Nemesis Rising #7
Hardcover / e-Book
Inferno, March 2013
Hardcover / e-Book
Infamous: Chronicles Of Nick, March 2013
Chronicles of Nick #3
Paperback / e-Book
Love is Murder, March 2013
Thriller #3
Paperback / e-Book (reprint)
The Curse, September 2012
Belador #3
Paperback / e-Book
Time Untime, August 2012
Dark-Hunters #16
Hardcover / e-Book
Born Of Silence, May 2012
The League: Nemesis Rising #6
Hardcover / e-Book
Infamous, March 2012
Chronicles of Nick #3
Hardcover / e-Book
Invincible, March 2012
Chronicles of Nick #2
Paperback / e-Book (reprint)
The Guardian, November 2011
Dark-Hunter #22
Paperback / e-Book
Alterant, October 2011
Belador #2
Paperback / e-Book
Retribution, August 2011
Dark-Hunter #15
Hardcover / e-Book
Born Of Shadows, May 2011
League #5
Hardcover / e-Book
No Mercy, April 2011
Dark-Hunter #14
Mass Market Paperback / e-Book
The Dark-Hunters, March 2011
Paperback
Infinity, March 2011
Paperback
Invincible, February 2011
Chronicles of Nick #2
Hardcover / e-Book
Blood Trinity, October 2010
Belador #1
Paperback / e-Book
Deadly Promises, October 2010
Mass Market Paperback
Night Embrace, September 2010
Dark-Hunters #2
Hardcover / e-Book (reprint)
Infinity, July 2010
Chronicles Of Nick #1
Hardcover / e-Book
In Other Worlds, July 2010
The League: Nemesis Rising #4
Paperback / e-Book (reprint)
Whispered Lies, April 2010
BAD #6
Mass Market Paperback (reprint)
Silent Truth, April 2010
B.A.D. #5
Mass Market Paperback
The Dark-Hunters, Volume 2, March 2010
Dark-Hunter Manga #2
Paperback
Born Of Ice, December 2009
A League Novel #3
Mass Market Paperback / e-Book
Born Of Fire, November 2009
League #2
Mass Market Paperback / e-Book
Night Pleasures, September 2009
Dark-Hunter #1
Hardcover / e-Book (reprint)
Bad Moon Rising, August 2009
Dark-Hunter #13
Hardcover / e-Book
Phantom In The Night, May 2009
Bureau of American Defense - B.A.D., #6
Mass Market Paperback (reprint)
Whispered Lies, May 2009
BAD
Trade Size
The Dark-Hunters, Vol. 1, May 2009
Dark-Hunter Manga #1
Paperback
The Mammoth Book of Paranormal Romance, March 2009
Paperback
Dream Warrior, February 2009
Dream-Hunter #27
Mass Market Paperback
Dead After Dark, December 2008
Mass Market Paperback
One Silent Night, November 2008
Dark-Hunter #12
Mass Market Paperback / e-Book
Blood Lite, November 2008
Paperback
Born Of Night, October 2008
A League Novel
Mass Market Paperback / e-Book
Acheron, August 2008
Dark-Hunter #12
Hardcover / e-Book
Phantom in the Night, June 2008
Bureau of American Defense - B.A.D., #6
Trade Size
Devil May Cry, April 2008
Dark Hunter #11
Mass Market Paperback (reprint)
Dream Chaser, February 2008
Dream Hunter #3
Mass Market Paperback
Tie Me Up, Tie Me Down, December 2007
Mass Market Paperback
Upon The Midnight Clear, November 2007
Dream-Hunter
Paperback
The Dark-Hunter Companion, November 2007
Paperback
Devil May Cry, August 2007
Dark-Hunter #11
Hardcover / e-Book
The Dream-Hunter, February 2007
Paperback
Dark Side of the Moon, December 2006
Dark-Hunter Series
Paperback (reprint)
My Big Fat Supernatural Wedding, November 2006
Trade Size
Love at First Bite, October 2006
Paperback
What Dreams May Come, June 2006
Hardcover
Dark Side of the Moon, June 2006
Dark-Hunter #9
Hardcover / e-Book
Playing Easy to Get, February 2006
Trade Size
Unleash the Night, January 2006
Dark-Hunter #8
Paperback / e-Book
BAD Attitude, September 2005
BAD
Hardcover
Born To Be BAD, August 2005
Paperback (reprint)
What Dreams May Come, July 2005
Trade Size
Sins of the Night, July 2005
Dark-Hunter #7
Paperback / e-Book
Tie Me up, Tie Me Down, February 2005
Trade Size
Seize The Night, December 2004
Dark-Hunter #6
Paperback / e-Book
Man of My Dreams, November 2004
Paperback
Stroke of Midnight, November 2004
Paperback
Night Play, August 2004
Dark-Hunter #5
Paperback / e-Book
Kiss of the Night, April 2004
Dark-Hunter #4
Paperback / e-Book
Dance with the Devil, December 2003
Dark-Hunter #3
Paperback / e-Book
Big Guns Out of Uniform, November 2003
Trade Size
Midnight Pleasures, November 2003
Paperback / e-Book
Tapestry, September 2002
Paperback / e-Book
Naughty or Nice?, November 2001
Paperback

Videos
Click Title to Play
Acheron