Sara Reyes | How I Attended a Sherrilyn Kenyon Signing Event...or New Friends, New Experiences

August 8, 2009
This week I seemed to spend half my time buying books, getting a ticket for a book signing and then standing in line and waiting for a signing. It probably was only a couple of hours but I'm sure you know what it's like to try to mesh your schedule with a family's schedule especially when there is car pooling involved!
So, here's how it worked out -- I got up before dawn and showered and dressed to leave at 6:30am to go to downtown Dallas on Tuesday, August 4th, the day BAD MOON RISING was officially released. Now in the old days with a "real job" that was my usual routine but it's been a couple of years and I only get up that early to work in my "work clothes" aka pajamas, so to be actually showered and dressed is a shocker, but I managed. Then I drove downtown barely missing the rush hour traffic and just avoiding a few of the angry drivers. Oh, yes, and the sun rose. It may have been beautiful but I was too busy trying to keep my eyes open and avoiding other motorists without the help of coffee. Sigh. After dropping off one passenger I had two hours to "kill" but I had brought my laptop and thoughts of 1) coffee and 2) WiFi danced in my head. Fortunately I found a coffee / restaurant, sadly no WiFi. So, I went in, had breakfast (with coffee, probably a full pot) and did my 'to do' list for the day.
At 8:45am I headed out to the Barnes & Noble to buy the books (Sherrilyn Kenyon's BAD MOON RISING and the BAD series) as I was the designated "buyer" and was very surprised when I got to the store and found it opening to a line of customers. All hot footing it to the SK table of books, then check out and then the Information Desk for the numbered line ticket. Organized but I was grateful for the pot of coffee in me! Finding myself as ticket line holders 16 - 20, I chatted with the CRM and was introduced to another fan who wanted to know all about our book club and "dinner" with Sherrilyn and Dianna Love scheduled lunch for the next day. We chatted and exchanged contact information. Then it was off to find an electrical outlet, a table big enough for two laptops and to see if the 'free' WiFi at BN really worked or not. Success after asking around where they hide the electrical outlets and yes, yes, the WiFi is now free and decent. Settled in for two hours of work when I get a call, my hair stylist can see me an hour early. Much rejoicing but little work done because we're now packing everything up and heading back north.
Then it was two hours as a baked potato, I am so glad I can give some people laughter in their miserable lives, chatting up in the salon and being introduced to another "reader of your stuff." Talked about the book club, Fresh Fiction and the signing the next day. Exchanged information, got nails done, hair washed and styled. The gray is gone for another couple of weeks. Then it was off to meet a business associate. More work. Then it was back down town for a sneak preview of "Julie & Julia," we even take a note book along to jot down thoughts as a review is required for this one. Then after a quick bite at the food court, we enjoy the antics of the free showing preview audience (most won their seats at radio show giveaways and didn't really have the assigned press seats they were trying to use) and watch a lovely film created from TWO books: MY LIFE IN FRANCE by Julia Child and JULIE & JULIA by Julie Powell. A great film I highly recommend it. See Gwen's review.
Home by 11pm and a couple more hours of work, then crash. Next day is the biggie with a lunch and sure to be massive signing. Seriously, if the tickets for the signing are given out the DAY BEFORE they must anticipate hordes of people! And since I've been to a Sherrilyn Kenyon signing before, I do know hordes will show up. So it's up early, get in 90 minutes of work, get dressed and head out for lunch. First snag, their planes are delayed, lunch will be a bit rushed, more flight problems so lunch is canceled. No biggie except I need to call all the other people who were coming to tell them, we still go to the store early and find friends who headed there early. Go to lunch at Cheesecake Factory, I mean, may as well have a good time anyway, gathering a new friend to come along to join us. Eat and then go back to the BN to find the hordes have arrived and the signing area is transformed from a lonely couple of rows to moved tables, and over a hundred chairs. It wasn't exactly a fixed auditorium but they did their very best to create room for over 200 people. And all the chairs were taken so it was off to find standing room with a line of view to the front and stay out of the fire lanes. A slight challenge but time to talk to others standing around clutching their stacks of books. Everyone is so excited. A few are dressed up in costumes of one sort or another. Not quite sure if they were characters or just into the costuming. It was festive and noisy. A mixture of women, girls, men and children as Sherrilyn's work is in book, comics, graphic novels and I think anime.
Then Sherrilyn arrived with Dianna Love at a few minutes after 5pm and took to the microphone. Sherrilyn regaled the audience which continued to grow as people got off work and out of school and managed to fight rush hour traffic in Dallas to get to the store. The signing started at 5pm so there would be plenty of time to sign all the books. After about 30 minutes of questions and responses, Sherrilyn was stationed at the signing table, the rules were read again and the line began. Oh, My, Word! I can only say the trip downtown the day before paid off! Being number 16 was a blessing. We got up at our turn, our books signed, hugs given, photos taken and could move on by 5:45 but the crowd was still growing. At 6pm I finally found a chair that had been vacated by someone whose number was called, and I made friends with the people around me: where are you from, who are your other favorite authors, the usual reader talk. Meet other reviewers, serious readers and bloggers. More people came, the chairs stayed full. By 8pm I was determined to see this through, I would stick to the end. I Twittered progress reports until my phone ran out of juice, then finally around 9:30pm I thought I saw the end. Ha! It finally ended at 10:30pm with the last eBay collector. Throughout this whole five and half hours of signing, Sherrilyn never stopped smiling, laughing, talking with her readers, hugging, posing for pictures and was continually gracious and just wonderful! Dianna Love kept the crowd upbeat with random prize drawing from our tickets, chatting and teasing the audience and keeping all our spirits up! Better than Disney! It was amazing and definitely not something you see at other signings.
Finally it was time (at 10:30pm) for Sherrilyn to sign what was left of the store's stock -- not much maybe a handful of books plus a box of BAD MOON RISING for people who bought theirs but for one reason or another could not make the signing. I did a couple more hugs, got a picture of the survivors and headed out to the checkout. After all, I'd been in a book store for over six hours, I found some things to buy.
Then it was home in the rain still amazed and grateful to know and admire two very beautiful women, talented authors and great friends!
So now, it's your turn, tell us your book signing experience -- any author -- and you'll be entered to win our Sherrilyn Kenyon and Dianna Love bundle. It's the books they signed especially for a Fresh Fiction Fan plus the signing ticket (number 16) along with the bookmarks, buttons and prize I won -- "Bite Me" elastic wrist band. It will be like you were THERE with me! Definite collectors item! Just comment below or on Sandi's blog tomorrow and you'll be in the pool of entrees! See our photos from the signing
Until next time...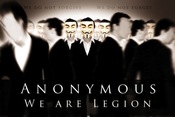 Get out there and READ a book...
Sara Reyes
DFW Tea Readers Group
Join us at Readers 'n 'ritas November 13-15, 2009!

Special preview: Sherrilyn and Dianna will be our special guests in 2010 for Readers 'n 'ritas so mark your calendars now for November 12-14th, 2010! You will NOT want to miss this one!
Comments
23 comments posted.
Re: Sara Reyes | How I Attended a Sherrilyn Kenyon Signing Event...or New Friends, New Experiences

I would love to go to a book signing but I live in a small town with one small bookstore and as far as I know they have never had any kind of book signing there.
(Sherry Strode 9:34am August 8, 2009)
You do everything "big" in Texas. The largest book signing I've attending for a single author was Jane Porter at Bellevue B&N. There were about 50 people in attendance and she did a reading and book signing. It was well organized and there was a party next door for those who still wanted to celebrate her Flirting with Forty release.
(Marilyn Shoemaker 1:08pm August 8, 2009)
I've never been to a book signing where you get a number the night before to save a spot in line. However, I've seen bookstores take reservations for them. I've been to many booksignings and always learn something new and get a bookmark.
(Alyson Widen 1:29pm August 8, 2009)
I've never been to a book signing :( but I have won signed books :)
(Sarah Keery 1:42pm August 8, 2009)
I would love to go to a book signing, because I have never been. The only bookstore that we had in a now near where I live closed last year, so no bookstore. I have to order the books I want to get.
(Gail Hurt 1:57pm August 8, 2009)
I have never been to a book signing but they sound very exciting.
(Caitlin Usignol 2:16pm August 8, 2009)
I've never been to a book signing at a bookstore or library and haven't had a chance to attend those conferences and reader get togethers. I do hope that I'll be able to meet some of my favorite authors some day.
(Jane Cheung 2:26pm August 8, 2009)
I've been to one of Sherrilyn's book signings about 3 years ago. I had a great time got my picture taken with her and had my book signed. She is a funny wonderful lady!
(Teresa Warner 2:40pm August 8, 2009)
I've never been to a book signing either, but Sherrilyn's would be at the top of the list.
(Cathy MacDonald 3:46pm August 8, 2009)
I've never been to a book signing, it sounds like a lot of fun! One of these days........it's on my "bucket list" lol
(Lisa Walters 4:32pm August 8, 2009)
I live in a small town also with no close by bookstores, so I've never been to a booksigning either!! I'd really love to go to one tho. Maybe someday. I have to depend on Wally World for my books but lately I've been ordering more & more online!
(Martha Lawson 9:40pm August 8, 2009)
I've been to some book signings and it's thrilling to meet authors whose books you have enjoyed and ask them in person so many questions. Lucky you!
(Diane Sadler 9:45pm August 8, 2009)
It was great meeting you at the
signing!! :) I finished Bad Moon Rising
about 2 hours after I got it signed.

Seems like you've been just as busy
as the author's doing the signings!!

loved the people in horns imitating
simi.
(Andrea Abreu-Mercado 1:28am August 9, 2009)
I have never been to a book signing I don't drive and i get most of my suff on line.I don;t think that eny one good has come to where i live that i no of .But I would love to go to her signing I love her books I would love to go to a singing whit Christine Feehan,Sherrilyn Kenyon,Karen Marie moning, I can go on and on I love lots of Authers.
sasluvbooks@yahoo.com
(Stacey Smith 2:32am August 9, 2009)
My first signing was Suzanne Brockmann in Knoxville, TN. She was lovely and told some great stories.
(Maria Munoz 11:42am August 9, 2009)
great pirzes--hope I win-if not, oh well, still enjoy reading your books
(Patty Heerdink 12:48pm August 9, 2009)
Sara it sounds like you had quite the day at the signing.
I have never been too a live signing would so love to .I live in a small town in Canada nearest city that would host any book signing is for me 4hrs away problem I don"t drive Dh would have to go no issue there other than it becoming an over night stay again no Issue having to request a day off after just coming back from a 6 week sick leave a bit touchy....
Next year I have a plan with a bunch of lasses I have met with an Author or 2 in common one being S Kenyon where ever the RWA is being held were going meeting face to face for the first time in our 3 year friendship.
(Ann w 1:21pm August 9, 2009)
my first book signing was at a sighing in Knoxville, We went there to meet Sherrilyn specifically and since it was for authors there were not a lot of people in line to sign. We were first in line and I also won Sherillyn basket in the raffle and her hardback book she gave away. I had a blast. She is such a sweetie. and remembered my name 2 yrs later.
(Pam Kinsey 7:24pm August 9, 2009)
My 1st book signing was last Wed. 8/5, Sherrilyn Kenyon! She is my favorite Author and no one I like comes to San Antonio, so when I heard she was going to Dallas and I had some time off, I said I'm going! It was so much fun. I got to meet people I have been talking to off yahoo boards or her website and meet Sherrilyn. I have heard she is great to her fans and I wasn't disappointed. I got pictures and 3 signed books and I am going to her KCON in Oct. for the 1st time and got to meet 2 of the 3 women I'll be rooming with so it was so worth the drive & stay at La Quinta by myself. Wish I would have known about you guys then, I would have loved to have met you!!
(Shaine Klish 8:29pm August 9, 2009)
Ugh! So so jealous you got to meet Sherrilyn Kenyon. She's one of my favorite authors...beyond compare really. Her books are hot, sexy, smart, fast-paced, and you love the characters.

It sounds like you had a GREAT time! :) Super jealous!
(Rachael Grime 11:46pm August 9, 2009)
Well the only book signing experience I have is a book I won on twitter called Sucks To Be Me by Kimberly Pauley. Wonderful woman. She signed the book she sent to me. I'd love to get more books signed though. ;-)
(Crystal Weems 11:26am August 10, 2009)
Have had a few books signed, but all
have been by local or regional authors.
The advantage is you get time to visit
and don't have to fight a crowd. I
guess Cameron Judd, who is local, is
the biggest author I've had sign books.
We did have Joan Medlicott visit our
library and she signed a few of the
books on the shelf.
(Patricia Barraclough 11:13pm August 11, 2009)
I never been to a book signing we don't have them around here I would love to go to one.
Penney
(Penney Wilfort 10:13am August 12, 2009)
Registered users may leave comments.
Log in or register now!