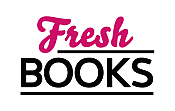 Curl up with a great March read!
Reviews
1 - 20 of 323 ( prev | next )
Faking Forever
by Catherine Bybee
"Mexico, the beach, skinny dipping... this romance sizzles!"
Posted March 17, 2019

Heartbroken after an arranged marriage gone wrong because she developed feelings for her fake husband, Shannon Wentworth has thrown herself into her wedding photography business. When she takes a job that will bring her to Mexico, Shannon decides she's going to take her life back into her own hands Read more...



My Lovely Wife
by Samantha Downing
"A chilling debut thriller that will haunt you..."
Posted March 17, 2019

Millicent and her husband (whose name we never learn), met on a plane, got to know each other, share all their deepest secrets, and eventually get married. They now have two teen children, Rory and Jenna, and live in an affluent subdivision in Hidden Oaks, Florida, where the husband teaches Read more...



Bad Influence
by Stefanie London
"A fun and sexy second-chance romance!"
Posted March 7, 2019

BAD INFLUENCE is a sexy contemporary romance about second chances. Annie Maxwell and Joseph Preston have it all and are packing to leave for Shanghai to begin a golden opportunity at a large bank where Joseph will be in charge of the technology Read more...



I Invited Her In
by Adele Parks
"A masterpiece of chills, thrills, revenge, and hate..."
Posted March 7, 2019

Melanie and Ben Harrison are a close-knit family living a quiet and content life. Their almost 17-year-old son Liam is handsome, bright, and ambitious, with dreams of going to college and then into politics. His sisters Lily and Imogene adore him and love when he babysits them Read more...



One Fatal Mistake
by Tom Hunt
"What would you do to save your son?"
Posted February 13, 2019

In Cedar Heights, Nebraska, 18-year-old Joshua Mayo is looking forward to a promising future. A talented golfer like his dad Teddy, Joshua is hoping to go to Clemson University to study landscape design and eventually build great golf courses after a pro golfing career. That all changes in Read more...



The Secretary
by Renee Knight
"A well choreographed, clever, and diabolic revenge novel..."
Posted February 13, 2019

Christine Butcher is born to be a secretary. A graduate of the secretarial college, she learns the necessary office skills, but it is the experience that shows her how to become invisible while still watching and listening to everything around her. She quickly masters the art of becoming indispensable. When Read more...



Say You're Sorry
by Karen Rose
"A high-octane and suspenseful shocker!"
Posted February 13, 2019

Reading SAY YOU'RE SORRY, all 614 pages, is a special way to spend a weekend. Again, Karen Rose hooked me from the first to the last page. She is a sterling writer of suspense with a touch of romance, capturing you instantly Read more...



Dead as a Door Knocker
by Diane Kelly
"A charming start to a "fixer upper" cozy mystery series!"
Posted February 1, 2019

DEAD AS A DOOR KNOCKER is the first in the House Flipper Series by Diane Kelly, a mystery that keeps you entertained and guessing who done it? 28- year-old Whitney Whitaker calls Nashville home. She lives in her parents' backyard in 150 Read more...



99 Percent Mine
by Sally Thorne
"A fun and romantic happily-ever-after!"
Posted February 1, 2019

99 PERCENT MINE is a light, frothy, and fun romance. Darcy Barrett fell in love when she was eight- years-old, when her twin brother Jamie brings home their new neighbor, Tom Valeska, to meet his parents and his sis. The boys were Read more...



A Death of No Importance
by Mariah Fredericks
"High society murder in the Golden Age..."
Posted January 24, 2019

Motherless Jane Prescott arrives in New York from Scotland with her father who promptly abandons her. Jane is brought up by her uncle, a minister who runs a home for fallen women. Through her uncle's benefactors, Jane is able to make a living working for New York's upper Read more...



Willow Wood
by Sheri Richey
"A glittering small town romance!"
Posted December 13, 2018

Carlton, Ohio is a quiet, peaceful town in the middle of nowhere. What better place to settle down and forget past memories? Nolan Ramsey bought a home and selected a handsome Otter Hound named Scuba to be his companion. As a former reporter in the city of Baltimore, Nolan was Read more...



My Favorite Half-Night Stand
by Christina Lauren
"A modern, sexy romp that will delight!"
Posted November 30, 2018

Heading the top of my favorite authors list is the writing team of Christina Lauren. They never fail to amuse me and make me fall in love with the hero of their books. MY FAVORITE HALF-NIGHT STAND is no exception. Reid Campbell Read more...



The Exes' Revenge
by Jo Jakeman
"Three women seek revenge on one evil man..."
Posted November 29, 2018

There are three women attending the funeral of Philip Rochester that have the same thing in common: revenge... He had hurt them and now it was time to pay. Ruby, the first wife, Immie, the soon to be ex-wife and mother of six- year-old Alastair, and Naomi, the Read more...



A Sparkle of Silver
by Liz Johnson
"A mysterious treasure hunt that charms!"
Posted November 20, 2018

Millie Sullivan was left by her parents when she was four-years-old at Grandmother Joy's home. When they failed to return, she was brought up with lots of love by her grandmother. Now it is her turn to care for her beloved grandmother who is living in an Read more...



The Lighthouse Keeper's Daughter
by Hazel Gaynor
"Sweeping historical tale of two brave heroines..."
Posted November 17, 2018

In 1883, the Longstone Lighthouse on Farne Islands off the Northumberland Coast of England is home to Grace Darling, where she assists her father in caring for the lighthouse. Grace enjoys the solitude and simplicity of her life sharing the quiet and peace with her parents and her younger brother Read more...



Her Name Was Rose
by Claire Allan
"Be careful what you wish for..."
Posted November 1, 2018

HER NAME WAS ROSE is a gripping psychological thriller that I found unable to put down. Emily D'Arcy shares the lift with an attractive blonde and her small child. Reaching the lower level, Emily allows the woman and child to exit first Read more...



The New Neighbors
by Simon Lelic
"A dream home turns into a terrifying nightmare..."
Posted October 25, 2018

Londoners Jack and Syd are saving for a home together. They attend all the open houses and have a list of what they really want and need in a "forever" home. They decide to look at another house, where there is a long line of people waiting to get in Read more...



Secrets of a Wallflower
by Amanda McCabe
"Debutantes in Paris visit the World\'s Fair and find love!"
Posted October 13, 2018

In London at Miss Grantley's School for Young Ladies, three best friends are ready for an exciting adventure. Debutantes Diana Miller, Emily Fortesque, and Lady Alexandra, daughter of a Duke, are going to Paris to the Exposition. It is 1889 and the World's Fair, spread over 237 acres Read more...



The Subway Girls
by Susie Orman Schnall
"Two generations of inspiration in the Big Apple..."
Posted October 11, 2018

THE SUBWAY GIRLS is a bittersweet tale of two courageous women, generations apart, struggling to find their careers in the male-dominated advertising world of New York City. Charlotte in 1949 and Olivia in the present day, they have similar dreams and hopes Read more...



Murder on the Left Bank
by Cara Black
"Aimee Leduc strikes again!"
Posted September 27, 2018

MURDER ON THE LEFT BANK is the newest addition in the series written by Cara Black, featuring the Parisian detective, Aimee Leduc. Leduc is an investigator in Paris, a single mother with a small child, Chloe. Chloe's father, Melac, semi- estranged from Read more...



Patricia (Pat) Pascale
It's Spring here at the Lake...new beginnings starting with a new dog. Buddy passed after 17 years and truly broken hearted and the house is too quiet. Took GOOD BOY from a Petcation and think this will be his Forever Home. Don't have his name yet but he is sweet, lovable and we will make each other happy. A chow retriever with gorgeous shadings of brown and beige and he is a charmer!
Features & Posts
No posts found.