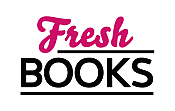 December brings fabulous reads!
Reviews
1 - 20 of 233 ( prev | next )
The Chesapeake Bride
by Mariah Stewart
"Chesapeake Bride Sparkles And Glitters"
Posted December 9, 2017

THE CHESAPEAKE BRIDE is a delight! Prepare to be whisked away to beautiful Cannonball Island on the Chesapeake Bay where architect Cassidy Logan is beginning a special project. She has designed ecologically friendly but historically accurate homes. Most will be rebuilt from the old home which has been standing empty Read more...



Death at the Seaside
by Frances Brody
"Sometimes the mini vacation includes tea, crumpets and murder!"
Posted December 9, 2017

Kate Shackleton is off for a long overdue vacation. It is August, so probably not much will happen in her Private Investigation business. She has selected Whitby, a charming seaside location where she plans to meet her school chum, Alma, and her God-daughter, 16-year-old, Felicity. Kate plans Read more...



12 Days at Bleakly Manor
by Michelle Griep
"Once Upon A Dickens Christmas At Bleakly Manor"
Posted December 9, 2017

If you enjoy a Christmas tale with a Charles Dickens flair, 12 DAYS AT BLEAKLY MANOR will be a good pick. Mr. Dickens even makes a cameo appearance. Pretty cool, eh? Set in London in 1850, this is a Regency/Romance/Christian/Mystery set in the Victorian era. At the Read more...



Christmas in London
by Anita Hughes
"Christmas In London With all the Trimmings Of Love"
Posted November 23, 2017

Louisa Graham is working hard at the bakery on Lower East side of Manhattan owned by her friend Ellie. She has been baking long hours getting ready for the Christmas season and just completed the baking of her own special recipe for cinnamon rolls, a holiday favorite. Louisa loves to Read more...



The Paris Secret
by Karen Swan
"Art, Paris, Deceptions And Lies!"
Posted November 23, 2017

Flora Sykes, London based, high powered fine art assistant receives an emergency call from her boss, Angus, to fly to Paris for an assignment that will "knock her socks off." An apartment owned by the wealthy, socialite Vermeil family has been discovered, unopened for over seventy years. It is filled Read more...



The Other Einstein
by Marie Benedict
"She Married The Wrong Man and history forgot her contribution"
Posted November 4, 2017

THE OTHER EINSTEIN is a novel...a historical fiction about the wife of Albert Einstein, the brilliant scientist. In 1896, Mileva "Mitza" Maric traveled to Zurich from Zagreb, Croatia to attend the Federal Polytechnic University where she would study Physics and Mathematics. Only five other women had ever been invited Read more...



It Happens in the Hamptons
by Holly Peterson
"Everthing Happens In The Hamptons!"
Posted October 17, 2017

Katie Doyle meets handsome, charmer George Porter, at a teaching conference at the Portland Hilton, where he entices her to escape the seminar and be with him. They click and begin a sexual relationship spending a lot of time together. When he meets, Huck, Katie's 8-year-old son Read more...



Maybe I Do
by Nicole McLaughlin
"A delicious delight"
Posted September 24, 2017

Five years ago Charlotte Linley was left at the altar by John Reynolds, her high school sweetheart. Now she works as a wedding photographer, a job she loves and does well, but she HATES weddings. This is her 234th wedding and she is arriving at The Stag Whiskey Distillery, her Read more...



Lie to Me
by J.T. Ellison
"Lies, Betrayals, Will Have You Checking Under The Bed!"
Posted September 20, 2017

Sutton and Ethan Montclair is the beautiful couple. But in their gorgeous five bedroom, three fireplace Victorian home in Franklin, Tennessee, along with two BMW's, a hefty portfolio, successful careers as authors, their marriage is beginning to crack. When Ethan goes down to breakfast, he expects to see his Read more...



Salt to the Sea
by Ruta Sepetys
"A Long Held World War II Secret Revealed"
Posted September 19, 2017

Winter, 1945, East Prussia. Thousands of homeless and displaced refugees, fleeing on foot trying to survive and find freedom. World War II is winding down, the Russian Army is advancing. The highway is for the military, and if you are caught on the highway, you are considered a deserter. Joanna Read more...



A Wedding Tail
by Casey Griffin
"A Rescue Dog Romance That Sizzles!"
Posted September 19, 2017

Zoe Plum is the owner of PLUM CRAZY EVENTS, one of San Francisco's most successful marriage planners. However, after being left at the altar six years ago by her fiance, Sean, she has buried her emotions and given up on men. She is fine alone! She takes care of Read more...



A Momentary Marriage
by Candace Camp
"A MARRIAGE OF CONVENIENCE THAT TOUCHES YOUR HEART"
Posted September 9, 2017

After many doctors and many diagnoses there is no hope. Sir James de Ville is dying. He is in his London apartment tying up loose ends before returning to his home, Grace Gardens. There, along with his faithful companion, a huge Mastiff, named Demosthenes, (the Seeker of Truth), aka "Dem Read more...



Leave The Night On
by Laura Trentham
"Love returns to Cottonbloom when you can make lemonade out of a cheating fiance"
Posted August 26, 2017

Cottonbloom is a southern town. On the Louisiana side of the bridge, the blue collar folks live and work. The four Abbott brothers, Wyatt, Jackson, Mack, and Ford are trying to keep the garage their beloved father owned and operated until his death. Wyatt, good looking and charming, is the Read more...



Almost a Bride
by Jo Watson
"New Beginnings On The Romantic Island Of Mauritius"
Posted August 19, 2017

Annie Anderson is joyful. Tonight is the night, Trevv (spelled with 2 V's) is going to propose marriage to her. How does she know? She found a receipt from a jewelry store, saw red roses in his car and dinner at their favorite restaurant is planned for this evening Read more...



The Most Beautiful Woman in Florence
by Alyssa Palombo
"Torrid romance in florence circa 1500"
Posted August 15, 2017

It is 1469 in Genoa and Simonetta Cattaneo is preparing to meet her suitor for the second time. Dressed in her finest gown of cream silk trimmed in Burano lace, her long magnificent golden hair spills down to her waist. She is absolutely gorgeous. Handsome Marco Vespucci, studying in Venice Read more...



The Cafe by the Sea
by Jenny Colgan
"Magic On Thea Island Of Mure..You Will Love It!"
Posted August 9, 2017

Flora MacKenzie is a transplant from the Island of Mure in Scotland. She lives and works in London as a paralegal at a prestigious law firm, and has a huge crush on her boss, attorney Joel Binder, who does not even know she is alive. Joel is an overwhelming success Read more...



The Decent Proposal
by Kemper Donovan
"A Million Dollars To Fall In Love!"
Posted August 7, 2017

THE DECENT PROPOSAL is the debut offering of author Kemper Donovan and I loved it! Filled with fun in the Hollywood locale, with lots of laughs and heart The hero is movie star handsome but he wants to be a producer. Richard Baumbach is charming and people are always attracted Read more...



A Twist of the Knife
by Becky Masterman
"Death Row Shocker Will Thrill You"
Posted August 7, 2017

Rough and Tough, Brigid Quinn, one of the first females hired by the FBI, is now 60 and retired. Brigid is living with her husband, Carlos, in Arizona. A call from her mother telling her that her father is in the hospital with pneumonia complications has Brigid flying South fast Read more...



The White Russian
by Vanora Bennett
"Intrigue, Murder, Romance In The City Of Love"
Posted July 21, 2017

At 18, Evie lives with her mother and stepfather, Hugh, in a condo on the Upper East side of Manhattan and during the summer in a large family home on Shelter Island. Surrounded by cousins and friends, they "hang out" at the clubs together and talk about attending college. Evie Read more...



The Dress in the Window
by Sofia Grant
"Must Have Read About Fashion, Sisterhood And Dreams"
Posted July 21, 2017

In the small mill town of Brunskill, Pennsylvania, World War II is coming to an end and America is ready for change. The time for sensible fashion is over and all of the woman are longing to wear the NEW LOOK, launched in Paris by designer, Christian Dior and well Read more...



Patricia (Pat) Pascale
The lake is quiet now..no more fireworks,grocery stores less hazardous, and our Hummingbirds are filling up for their long flight to ? We will miss them. It is a perfect time to select a new book to read/review/enjoy. Welcome Fall!
Features & Posts
No posts found.