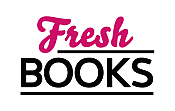 Great new reads in September
Reviews
1 - 20 of 303 ( prev | next )
Turbulence
by Stuart Woods
"STONE BARRINGTON STRIKES AGAIN AND THRILLS!"
Posted September 20, 2018

Stone Barrington is a wealthy attorney who loves houses. He also loves women, planes, cars, boats, good food, Knob Creek Bourbon, travel, and adventure. His latest home purchase is in Key West and he is flying there to inspect the changes and additions that he hired local builder, Cal Waters Read more...



The Consultant
by Tj O'Connor
"Nerve gas and terrorists threaten Washington, D.C. in this action-packed thriller!"
Posted August 23, 2018

THE CONSULTANT introduces us to Jonathan Hunter, a CIA "consultant" working at a post in the Middle East. When he receives a plea for help from his brother, Kevin, who he has not heard from in over 18 years, he goes AWOL from Read more...



Come Sundown
by Nora Roberts
"Impossible to put down!"
Posted August 21, 2018

COME SUNDOWN is a compelling book from Nora Roberts that you won't be able to put down. It is two stories... one starting in the past and the other in present time. Alice Bodine is bored living on a ranch in Big Read more...



A Dog's Way Home
by W. Bruce Cameron
"COMPELLING TALE OF LOVE AND LOYALTY WILL WARM YOUR HEART"
Posted August 11, 2018

A DOG'S WAY HOME is a beautifully written story told from a dog's point of view. I loved this book and after I share it with my family, I will place it in a place of honor... BEST BOOK OF THE YEAR. W. Bruce Cameron also goes to Read more...



Everything That Follows
by Meg Little Reilly
"SPLIT SECOND DECISION WILL CHANGE THEIR LIVES FOREVER"
Posted August 10, 2018

Kat lives on Martha's Vineyard and has apprenticed to become a glass blower. Orla Mirphy, owner of Island Glass, has taught her and Kat is really good. She loves it and just sold one of her creations. She calls it The Selfie, a large glass sculpture that brought a Read more...



Dead Girls
by Graeme Cameron
"SERIEL KILLER CHILLS AND GRIPS"
Posted August 5, 2018

DEAD GIRLS, written by Graeme Cameron, looked like my kind of psychological thriller. A serial killer, on the loose, brutally attacks Ali Green, a police detective. Left for dead, Ali is found and after two months returns to work. Her mission is to find THAT MAN so he won't Read more...



California Summer
by Anita Hughes
"FRIENDSHIPS, FISH TACOS, AND FOREVER LOVE"
Posted August 4, 2018

Rosie and Ben are college sweethearts who share the same dream. Take Hollywood by storm and make great films together. Right after graduating they head West and begin working on an independent film together. Ben as director, Rosie as producer. They have been together ten years, extremely close and call Read more...



The Body in the Ballroom
by R.J. Koreto
"The Alice Roosevelt Series hits the Big Apple!"
Posted July 24, 2018

THE BODY IN THE BALLROOM is an enjoyable historical mystery. The heroine, a beautiful 18-year-old known for her outrageous behavior, Alice Roosevelt is the daughter of President Theodore "Teddy" Roosevelt. Alice is sent for the season to Old New York to Read more...



The Theory of Happily Ever After
by Kristin Billerbeck
"A fun romp on how to find happiness!"
Posted July 18, 2018

Dr. Margaret a.k.a. Maggie Maguire has a doctorate in the Scientific Study of Happiness. She has a bestseller on the subject too. Then why is she so unhappy? It's been two months since, Jake, her fiance, broke their engagement and called off their wedding. Jake tells her Read more...



Shoot First
by Stuart Woods
"Stone Barrington Is Globe Trotting To Find The Killers"
Posted July 6, 2018

Stone Barrington is at it again. This time he's attending a board meeting in Key West, Florida for Arthur Steel, CEO of the Steel Insurance Group. He has invited his BFF Dino Bacchetti, NYC Police Commissioner and his ex-cop wife, Vivian to join him. His secretary Joan has Read more...



Royally Wed
by Teri Wilson
"READY FOR A ROMANTIC ROYAL WEDDING?"
Posted July 6, 2018

ROYALLY WED is pure delight. Set in London, we are invited to attend the Royal Wedding of Princess Amelia Grace Amcott to Duke Holden of Beckett at Atteberry. Not exactly a love match made in heaven, he is a man old enough to be her father and is the father Read more...



The Lacemaker
by Laura Frantz
"HISTORICAL SAGA OF LOVE AND FREEDOM SET IN COLONIAL WILLIAMSBURG"
Posted July 6, 2018

Lady Elisabeth Lawson has not seen her betrothed, Miles Roth, for many months. He does not write often, but instead sends her lavish gifts such as an ornate carriage. He is her father's pick, but she has no feelings for him. She hardly knows him, but as she has Read more...



The Undercover Billionaire
by Jackie Ashenden
"THE TATE BROTHERS RETURN WITH A VENGEANCE"
Posted July 5, 2018

THE UNDERCOVER BILLIONAIRE is the third in the saga of the three Tate Brothers by Jackie Ashenden. Alpha, handsome, and sexy brothers Van, Lucas, and Wolf are all SEALs. This is Wolf's story. He is Read more...



In Places Hidden
by Tracie Peterson
"San Francisco Holds Many Secrets At The Turn Of The Century"
Posted July 5, 2018

IN PLACES HIDDEN is a historical and Christian mystery with a touch of romance and a sprinkle of surprise by Tracie Peterson. It takes place at the turn of the century in San Francisco. Camrianne Coulter is heading West from Chicago on a search to find her brother, Caleb, missing Read more...



Sandpiper Shore
by Debbie Mason
"Hurray for SANDPIPER SHORE, a Cinderella romance loaded with intrigue"
Posted July 4, 2018

SANDPIPER SHORE opens when Jenna Bell is having the final fitting on her wedding dress at the Tie The Knot, her step sister's shop, in preparation for her wedding in just one week. The gown, designed and handmade by her step sister, Adriana, is breath taking and exactly what Read more...



The Paris Wedding
by Charlotte Nash
"Love lost, love found in Paris!"
Posted June 28, 2018

Rachael West lives on her family farm in Milton, Australia where they raise wheat. For the past ten years, Rachael has cared for her ill mother, who is dependent on her daughter's help. Giving up her dreams of going to college and being with her one and only love Read more...



Midnight Blue
by Simone van der Vlugt
"Holland, romance and Delft china"
Posted June 26, 2018

MIDNIGHT BLUE takes place in 1654 in Holland in the era known as Holland's Golden Age. At 25 years old, Catrin is married to Govert, a man she knew her whole life in the village of Rijn. One night at the local fair they get together and began drinking Read more...



A Week in Paris
by Rachel Hore
"Memorable and emotional World War II family saga..."
Posted June 8, 2018

As a dedicated Francophile, A WEEK IN PARIS by Rachel Hore was a delightful choice for me. Historical fiction is my favorite genre and there is no locale I enjoy more than Gay Paris! This is a well researched historical saga about a mother Read more...



The Loving Husband
by Christobel Kent
"A suspense-filled domestic thriller..."
Posted May 31, 2018

Fran Hal has a glamorous job at a London magazine, close friends, and is recovering from the breakup of a relationship with Nick Jason. He is a handsome, bad boy who owns a nightclub. For a while, Fran enjoyed the flash and excitement of that exciting life with Nick but Read more...



The Secret Ingredient for a Happy Marriage
by Shirley Jump
"A VERY SWEET ROMANCE AND NEW BEGINNINGS"
Posted May 22, 2018

THE SECRET INGREDIENT FOR A HAPPY MARRIAGE is the second book in the series starring the four O'Bannon sisters: Bridget, Nora, Maggie, aka Magpie, and Abby. This is Nora and Ben's story. Unhappy in her marriage for years, the overwhelming financial pressures and lack of communication with her Read more...



Patricia (Pat) Pascale
It's Spring here at the Lake...new beginnings starting with a new dog. Buddy passed after 17 years and truly broken hearted and the house is too quiet. Took GOOD BOY from a Petcation and think this will be his Forever Home. Don't have his name yet but he is sweet, lovable and we will make each other happy. A chow retriever with gorgeous shadings of brown and beige and he is a charmer!
Features & Posts
No posts found.