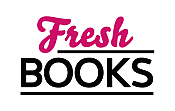 Let your reading bloom in May
Reviews
1 - 20 of 333 ( prev | next )
The Key to Happily Ever After
by Tif Marcelo
"Three sisters, three chances, and three happily-ever-afters..."
Posted May 16, 2019

The three de la Rosa sisters, Mari, Jane, and Pearl have inherited their parent's successful wedding planning business, Rings and Roses. The parents retired and are returning to their home country in the Philippines. Set in the hustle and bustle of Washington, D.C., the sisters are close and Read more...



The Drowning
by J.P. Smith
"Will the camp curse come back to haunt him?"
Posted May 7, 2019

The Proctors' are having trouble in their marriage. What better time to send their eight-year-old son, Joey, to sleep-away camp while trying to resolve their problems? Joey was a loner, small for his age, and very fearful about leaving his parents. He begged them not to send Read more...



Lady of a Thousand Treasures
by Sandra Byrd
"Treasures, history, and regency romance sparkles!"
Posted May 7, 2019

LADY OF A THOUSAND TREASURES is a treasure! First, in The Victorian Ladies series, it is a beautifully told story. Eleanor Sheffield has been trained by her father and uncle at valuing antiquities. She excels at discovering if a collectible is authentic or Read more...



The Seamstress
by Allison Pittman
"Love, hate, and betrayal during the French Revolution..."
Posted May 7, 2019

THE SEAMSTRESS is a historical fiction set in Paris in 1788. It begins in the countryside town of Mouton Blanc, named for the white sheep that produce prized wool. Two orphaned cousins, Laurette and Renee are taken in by widower Emile Gagnon. At Read more...



The Summer Cottage
by Viola Shipman
"A touching novel that will warm your heart!"
Posted May 2, 2019

Adie Lou Kruger's most cherished memories are about Creaky Cottage, her parents' Saugatuck summer cottage on the shores of Lake Michigan. Arriving with her husband Nate, and son Ethan, they find her parents Trey and Missy waiting for them on the porch waving small flags and smiling. "Let's Read more...



Park Avenue Summer
by Renee Rosen
"It's delicious, it's delightful!! You will love it !!!!"
Posted April 16, 2019

Alice, aka Ali Wiess, has big-city-dreams living in Youngstown, Ohio, Ali was brought up hearing exciting stories about how her mother lived and worked in New York City as an aspiring model. With her BFF Elaine Sloan, they lived at the famous Barbizon Hotel for Women. Her mother Read more...



The Memory House
by Rachel Hauck
"Bittersweet romances sparkle in the past and present..."
Posted April 11, 2019

THE MEMORY HOUSE is a bittersweet story of two women, decades apart, whose lives were destroyed by disasters. It is a story of second chances and journeys to heal their grief, find forgiveness, make new memories, and find everlasting love. This romantic tale Read more...



The Governess of Penwythe Hall
by Sarah E. Ladd
"A delightful story... Sarah E. Ladd is a sterling storyteller!"
Posted April 11, 2019

My favorite genre is historical/romance and THE GOVERNESS AT PENWYTHE HALL is a delight that did not disappoint. Set in 1808 in Cornwall, England, Robert Greythorne dies and his widow, Cordelia is blamed for his death - accused of keeping a secret and Read more...



Don't Wake Up
by Liz Lawler
"This will chill you to the bone!"
Posted April 4, 2019

DON'T WAKE UP is the stunning debut from Liz Lawler that grabs you from the first to the last page. It is when Dr. Alex Taylor wakes up feeling drugged, lying on a surgical table, her legs raised in stirrups and her Read more...



We Hope for Better Things
by Erin Bartels
"Three generations of social injustice..."
Posted March 28, 2019

In 1861 in Lapeer County, Mary Balsam is left alone when her husband Nathaniel enlists in the Army. She is pregnant and the task of keeping the ranch will be difficult especially since Grouse, the accounts manager has enlisted too and will not be returning to help Mary. That evening Read more...



Faking Forever
by Catherine Bybee
"Mexico, the beach, skinny dipping... this romance sizzles!"
Posted March 17, 2019

Heartbroken after an arranged marriage gone wrong because she developed feelings for her fake husband, Shannon Wentworth has thrown herself into her wedding photography business. When she takes a job that will bring her to Mexico, Shannon decides she's going to take her life back into her own hands Read more...



My Lovely Wife
by Samantha Downing
"A chilling debut thriller that will haunt you..."
Posted March 17, 2019

Millicent and her husband (whose name we never learn), met on a plane, got to know each other, share all their deepest secrets, and eventually get married. They now have two teen children, Rory and Jenna, and live in an affluent subdivision in Hidden Oaks, Florida, where the husband teaches Read more...



Bad Influence
by Stefanie London
"A fun and sexy second-chance romance!"
Posted March 7, 2019

BAD INFLUENCE is a sexy contemporary romance about second chances. Annie Maxwell and Joseph Preston have it all and are packing to leave for Shanghai to begin a golden opportunity at a large bank where Joseph will be in charge of the technology Read more...



I Invited Her In
by Adele Parks
"A masterpiece of chills, thrills, revenge, and hate..."
Posted March 7, 2019

Melanie and Ben Harrison are a close-knit family living a quiet and content life. Their almost 17-year-old son Liam is handsome, bright, and ambitious, with dreams of going to college and then into politics. His sisters Lily and Imogene adore him and love when he babysits them Read more...



One Fatal Mistake
by Tom Hunt
"What would you do to save your son?"
Posted February 13, 2019

In Cedar Heights, Nebraska, 18-year-old Joshua Mayo is looking forward to a promising future. A talented golfer like his dad Teddy, Joshua is hoping to go to Clemson University to study landscape design and eventually build great golf courses after a pro golfing career. That all changes in Read more...



The Secretary
by Renee Knight
"A well choreographed, clever, and diabolic revenge novel..."
Posted February 13, 2019

Christine Butcher is born to be a secretary. A graduate of the secretarial college, she learns the necessary office skills, but it is the experience that shows her how to become invisible while still watching and listening to everything around her. She quickly masters the art of becoming indispensable. When Read more...



Say You're Sorry
by Karen Rose
"A high-octane and suspenseful shocker!"
Posted February 13, 2019

Reading SAY YOU'RE SORRY, all 614 pages, is a special way to spend a weekend. Again, Karen Rose hooked me from the first to the last page. She is a sterling writer of suspense with a touch of romance, capturing you instantly Read more...



Dead as a Door Knocker
by Diane Kelly
"A charming start to a "fixer upper" cozy mystery series!"
Posted February 1, 2019

DEAD AS A DOOR KNOCKER is the first in the House Flipper Series by Diane Kelly, a mystery that keeps you entertained and guessing who done it? 28- year-old Whitney Whitaker calls Nashville home. She lives in her parents' backyard in 150 Read more...



99 Percent Mine
by Sally Thorne
"A fun and romantic happily-ever-after!"
Posted February 1, 2019

99 PERCENT MINE is a light, frothy, and fun romance. Darcy Barrett fell in love when she was eight- years-old, when her twin brother Jamie brings home their new neighbor, Tom Valeska, to meet his parents and his sis. The boys were Read more...



A Death of No Importance
by Mariah Fredericks
"High society murder in the Golden Age..."
Posted January 24, 2019

Motherless Jane Prescott arrives in New York from Scotland with her father who promptly abandons her. Jane is brought up by her uncle, a minister who runs a home for fallen women. Through her uncle's benefactors, Jane is able to make a living working for New York's upper Read more...



Patricia (Pat) Pascale
It's Spring here at the Lake...new beginnings starting with a new dog. Buddy passed after 17 years and truly broken hearted and the house is too quiet. Took GOOD BOY from a Petcation and think this will be his Forever Home. Don't have his name yet but he is sweet, lovable and we will make each other happy. A chow retriever with gorgeous shadings of brown and beige and he is a charmer!
Features & Posts
No posts found.