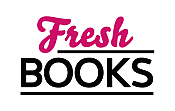 Spring flowers, great May books to enjoy!
Reviews
1 - 20 of 283 ( prev | next )
Pupcakes
by Annie England Noblin
"PUPCAKES WILL STEAL YOUR HEART LIKE IT STOLE MINE!"
Posted May 14, 2018

PUPCAKES is the sweetest story I have read this year and I was hooked from the first to the last page. Annie England Noblin is obviously a dog lover, as am I, and her story is sweet, funny, and touches the heart. Brydie Benson thought she had it all. Married Read more...



Sheer Mischief
by Jill Mansell
"SISTERHOOD, LOVE, AND FUN IN CORNWALL DELIGHTS!"
Posted May 13, 2018

SHEER MISCHIEF is another of Jill Mansell's light romances with crazy characters with not one, but two heroines. Janey and Maxine are sisters. They are quite different, but manage to cling together through life's ups and downs. Janey is trying to make a new life for herself after Read more...



Carnegie's Maid
by Marie Benedict
"A TOUCH OF DOWNTOWN ABBEY AND AN AMERICAN DYNASTY"
Posted May 5, 2018

Nineteen year old Clara Kelly's ship is in. Her family's farm suffered a potato famine in Galway, Ireland, and she, a farm girl, educated by her father, is sent to America. She must find a job and send her earnings home to help with their dire financial situation Read more...



The Billionaires: The Stepbrothers
by Calista Fox
"A HOT LOVER'S TRIANGLE STORY"
Posted May 4, 2018

Scarlet Drake is good at her job as an insurance investigator and is not giving up on her latest assignment. A $18 million art collection disappeared from the home of mega-wealthy Meacham Vandenberg at his estate in the Hamptons. The company issued a check and it was cashed by Read more...



A Wedding At Two Love Lane
by Kieran Kramer
"A ROMANTIC SOUTHERN CHARMER!"
Posted May 4, 2018

Greer Jones has her dreams: A Perfect Wedding, Perfect Wedding Dress, and the Perfect Soulmate she will live happily ever with. She is owner of a matchmaker agency, along with her two friends, Ella and Macy and her manager, Miss Thing. A graduate of MIT, Greer is a WHIZ at Read more...



The Good Widow
by Liz Fenton, Lisa Steinke
"RIDE THE ROAD TO HANA & SCREAM"
Posted April 26, 2018

Interested in a suspenseful thriller that you will not be able to put down? THE GOOD WIDOW is the one for you. Elementary teacher, Jacqueline "Jacks" is "kind of" happily married for eight years to handsome, hunky, Costa Rican, James Morales. He travels often, this time he is in Kansas Read more...



No One But You
by Brenda Novak
"SECOND CHANCES COME TO SILVER SPRINGS!"
Posted April 26, 2018

Sadie Harris is having a really tough time. Her marriage to Sly, a mean, abusive cop, is over and she is trying to get a divorce. Since she moved out of their home, Sly has been stalking her and making her life hell. He is in denial about his failing Read more...



Passion Favors the Bold
by Theresa Romain
"A ROMANTIC TREASURE HUNT THAT SIZZLES!"
Posted April 25, 2018

PASSION FAVORS THE BOLD is a treasure hunt with a delightful romantic twist. Georgette Frost is working in her parents bookstore for her aunt, caring for the shop and her nieces and nephews. According to her late parents' will, her protection and employment will expire on her 21st birthday, which Read more...



The Baker's Secret
by Stephen P. Kiernan
"HEARTBREAKING, BUT UPLIFTING STORY OF WAR AND WARM BREAD!"
Posted April 25, 2018

THE BAKER'S SECRET is the BEST book I have read in 2018. From the lovely cover, to the first page and to the finale, I was not able to put it down. What a charismatic and truly brave heroine! Emmanuelle, .a.k.a Emma is 22, courageous, spunky, and Read more...



The Bad Luck Bride
by Janna MacGregor
"WILL ROMANCE KILL THE LADY CAVENSHAM CURSE?"
Posted April 25, 2018

Is Lady Claire Cavensham cursed? Is it bad timing? Is she having bad luck over and over and over again? Three engagements ended in tragedy and now at a ball to announce her fourth engagement to Lord Paul Barstowe, she has just received a note from him breaking the engagement Read more...



A Single Spy
by William Christie
"CHILLING, SUPERB SPY THRILLER!"
Posted April 25, 2018

In 1936 in Baku, Azerbaijan, Alexsi Ivanovich Smirnov, is an orphan in the Soviet System and a wily thief. He is creative, at 16, he is handy with a knife he always keeps on his person. It is sewn into his underwear just above his privates. He knows that is Read more...



The Shadow List
by Todd Moss
"ESPIONAGE THRILLER THAT TAKES YOU TO AROUND THE WORLD"
Posted April 15, 2018

THE SHADOW LIST is a thrilling read with a lightning fast pace. The tale is believable and it is obvious that the author, through experience and research, has given factual information. It has a complicated plot filled with many twists and turns. Kidnapping, betrayals, greed, and political power grabs that Read more...



A Conspiracy in Belgravia
by Sherry Thomas
"A wonderful addition to the Lady Sherlock Series!"
Posted April 11, 2018

A CONSPIRACY IN BELGRAVIA is the second in the Lady Sherlock series written by best selling author Sherry Thomas. Charlotte Holmes has purposely "ruined herself" to avoid matrimony, to escape living with her dysfunctional parents and Read more...



Caroline
by Sarah Miller
"DAZZLING NEW ACCOUNT OF LITTLE HOUSE ON THE PRAIRIE"
Posted April 6, 2018

If I return in another life, I want to be just like Caroline Ingalls. She had the strong unwavering love and adoration of her husband, Charles, three sweet girls, and was courageous, resilient, loving, and a brave pioneer woman. What a perfect role model! CAROLINE LITTLE HOUSE, REVISITED is a Read more...



Last Christmas in Paris
by Hazel Gaynor, Heather Webb
"MY BEST PREDICTION FOR 2017..I LOVED IT!"
Posted April 6, 2018

LAST CHRISTMAS IN PARIS will touch your heart as you embark on an unforgettable journey. The story is told brilliantly by co-authors, Hazel Gaynor and Heather Webb. It is a tribute to how the heart can endure the tragedy that was World War I, the "war to end all Read more...



The Wedding Date Bargain
by Mira Lyn Kelly
"SIZZLING SECOND CHANCE ROMANCE"
Posted April 5, 2018

Max was Sarah Cole's knight in shining armor in college and their friendship was warm and tender. It ended abruptly when Sarah offered Max her virginity. Max refused. He was convinced Sarah could do better with someone else and he wanted no responsibilities. He broke Sarah's heart. Fast Read more...



Roomies
by Christina Lauren
"BROADWAY MELODY FILLED WITH ROMANCE"
Posted April 5, 2018

Holland Bakker, 25, lives in the Big Apple, and works for her successful Uncle Robert at a theatre on Broadway where his smash musical is sold out every night. She takes photographs and sells t-shirts in the lobby of the theatre. A college graduate with two degrees, Holland, not Read more...



No Place Like You
by Emma Douglas
"OLD FLAMES, NEW BEGININGS IN CLOUD BAY SPARKLES!!"
Posted April 5, 2018

NO PLACE LIKE YOU is a reunion romance that is sweet and funny. It is set in the world of music and musicians on Cloud Bay, a scenic village on Lansing Island off the California coast. We meet the family of mega rock star Grey Harper, and leader of the Read more...



As Bright as Heaven
by Susan Meissner
"VIVID DEPICTION OF GREAT WAR, SPANISH FLU, AND HOPE!"
Posted April 5, 2018

The Brights live in the sleepy farm town of Quakertown, Pennsylvania where they dry and roll tobacco to make cigars. They are barely making a living. Uncle Fred offers Tom a chance to become a partner in his funeral home in Philadelphia. The family is grieving the loss of an Read more...



Nine Lessons
by Nicola Upson
"A psychological tale of murder delivers a three punch finale!"
Posted March 22, 2018

A PSYCHOLOGICAL TALE OF MURDERS DELIVERS A THREE PUNCH FINALE Scotland Yard Chief Inspector Archie Penrose is called to the churchyard of St. John-at-Hampstead where a ghastly and gruesome crime scene awaits. A body in horrific shape, bloody hair matted, clenched fist scraped almost to the bone, face Read more...



Patricia (Pat) Pascale
It's Spring here at the Lake...new beginnings starting with a new dog. Buddy passed after 17 years and truly broken hearted and the house is too quiet. Took GOOD BOY from a Petcation and think this will be his Forever Home. Don't have his name yet but he is sweet, lovable and we will make each other happy. A chow retriever with gorgeous shadings of brown and beige and he is a charmer!
Features & Posts
No posts found.