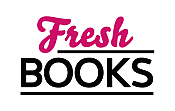 March gives us books to "roar" over
Reviews
1 - 20 of 263 ( prev | next )
The It Girls
by Karen Harper
"THE IT GIRLS WILL RAZZLE DAZZLE YOU"
Posted March 18, 2018

It is 1875 and the young adventure seeking Sutherland sisters are at it again. Elinor and Lucy are hiding under a dressing table in the ladies room at Government House on the Isle of Jersey. They are waiting for their idol, actress Lily Langtry, scheduled to arrive any minute. They Read more...



Nights at Seaside
by Addison Cole
"SWEET WITH HEAT P-TOWN ROMANCE"
Posted March 9, 2018

NIGHTS AT SEASIDE is Sky and Sawyer's story. Come fall in love with handsome, kind hearted Sawyer "Songbird" Bass and free spirit and lovely Sky Lacroix, a tattoo artist. The locale is Provincetown, Massachusetts, on Cape Cod, known as P-Town. Our hero, Sawyer, is a singer, songwriter, a Read more...



Second Chance Season
by Liora Blake
"HOT ROMANCE THAT WILL APPEAL!"
Posted March 3, 2018

What a wonderful way to start the New Year with the delightful read, SECOND CHANCE SEASON. It has it all, plenty of spice and everything nice. You will fall in love with hunky, handsome, sexy, Garrett Strickland, who was born and raised in the small town of Hotchkiss, Colorado. His Read more...



The Kept Woman
by Karin Slaughter
"STUNNING SAGA OF RAPE AND ABUSE BY BASKETBALL SUPERSTARS"
Posted March 3, 2018

Will Trent, agent for the Georgia Bureau of Investigation, along with his partner, Faith, arrive at the scene of the crime, an unfinished night club owned by super star, Marcus Rippy. The corpse belongs a dirty ex-cop. Dale Harding. Also arriving at the scene is Sara Linton, the medical Read more...



White Sand, Blue Sea
by Anita Hughes
"LOVE IS ON THE MENU ON THE BEAUTIFUL ISLAND OF ST. BART'S"
Posted March 3, 2018

WHITE SAND, BLUE SEA transports us to the jewel of the Caribbean, St. Bart's. White powder sand at your choice of 14 private, secluded beaches. Whether a leisurely walk or a dive with scuba gear into the warm, inviting azure sea, the island will take your breath away. Her Read more...



The Way to London
by Alix Rickloff
"A PERIOD FICTION GETS AN EXCLAMATION POINT!"
Posted March 3, 2018

Singapore in 1941. Spoiled, socialite Lucy Stanhope throws the newspaper down in disgust. The news is filled with bombings, sinkings, and battles. So distressing! Better to think about a cold drink and what to wear to Raffles tonight. Which of the many handsome officers from the batch of new arrivals Read more...



The Inheritance
by Charles Finch
"BRITISH DETECTIVE STORY WILL DELIGHT!"
Posted March 2, 2018

It is January, 1877 in London. Charles Lenox, watching the snow pile up outside his Hampden Lane home, is awaiting a visit from his old Harrow classmate, Gerald Leigh. He has neither seen or heard from him in many years, but a plea for his help arrived via a letter Read more...



The Dirty Book Club
by Lisi Harrison
"LET'S READ DIRTY BOOKS AND GET ACQUAINTED!"
Posted March 2, 2018

M.J. Stark is living a life in the Big Apple that is not too shabby. She owns her own apartment; has a dream job as editor for CITY, a successful magazine; and a handsome, sexy boyfriend, Dan, who is a doctor. She is awaiting a BIG promotion. After her Read more...



The Promise of Breeze Hill
by Pam Hillman
"A NATCHEZ TRACE NOVEL THAT WILL KEEP YOU ENTHRALLED"
Posted March 2, 2018

It is 1791, in Natchez, Mississippi. Rugged, handsome Irishman, Connor O'Shea, green eyes flashing stands tall and proud on the auction block. He has just been sold to Isabella Bartholomew, owner of Breeze Hill Plantation. Connor apprenticed for renowned master craftsman John W. Benson until his death. His indenture Read more...



Whispering in French
by Sophia Nash
"YOU NEVER KNOW WHEN YOU WILL FIND HOME!"
Posted March 2, 2018

Kate Hamilton's mother, who insists Kate calls her Antoinette, asks her to travel to France to handle a family matter. She is to persuade her aging and ailing grandfather to sell Madeleine Marie, his ivy covered villa ancestral home in the South of France. For three generations, it has Read more...



Sweetbriar Cottage
by Denise Hunter
"ROMANCE LOVERS WILL LOVE THIS SECOND CHANCE STORY"
Posted February 25, 2018

SWEETBRIAR COTTAGE by Denise Hunter is a sweet, moving tale about love lost, lies, anger, forgiveness, and unconditional love. It is Josephine and Noah's story which will pull at your heartstrings. When Noah comes down off the mountain to pick up his mail at the Copper Creek Post Office Read more...



Love & Death in Burgundy
by Susan C. Shea
"MYSTERY, MURDER, AND MAYHEM IN BURGUNDY"
Posted February 25, 2018

Location! Location!! Location!!! Reigny-sur-Canne, a lovely, quiet town in Burgundy is the locale for LOVE & DEATH IN BURGUNDY. It is home to artist Katherine Goff, and her musician husband, Michael. They are transplants from California. Michael is happy living there as a recluse. He only needs his music Read more...



Every Last Lie
by Mary Kubica
"HOW MANY IS TOO MANY LIES?"
Posted February 25, 2018

Clara, Nick, and four-year-old Maisie Solberg live a quiet life in a suburb of Chicago where Nick owns a dental practice. He has taken a week off to welcome his newborn son, Felix, and help his wife. He has offered to take Maisie to her ballet class and Read more...



A Stranger at Fellsworth
by Sarah E. Ladd
"REGENCY ROMANCE SPARKLES!"
Posted February 25, 2018

In London Society, Annabelle Thorley is facing a future that looks anything but bright. Since her father's financial ruin, and the deaths of both parents, she is living with her selfish and abusive brother, Thomas and his cold wife. Engaged, her fiance broke the engagement after the financial scandal Read more...



The Party
by Robyn Harding
"THIS IS ONE INVITATION TO REFUSE!"
Posted February 25, 2018

Sweet sixteen is a special time for Hannah Sanders. At Hillcrest Academy in a posh San Francisco suburb, good things are happening for Hannah. A very popular and sought after young man, Noah, has set his sights on her. He is part of the "in group" which Hannah is longing Read more...



You're the One That I Want
by Giovanna Fletcher
"DECISIONS.....DECISIONS..WHO DOES MADDY TRULY LOVE"
Posted February 25, 2018

YOU'RE THE ONE THAT I WANT by Giovanna Fletcher is a sweet romantic tale of three BFF's; Robert and Ben, childhood friends who meet Maddy in Primary school when they are 9 years old. They adore her at first sight, becoming a trio who grow closer as the Read more...



Dead Certain
by Adam Mitzner
"SECRETS THAT KILL!"
Posted February 23, 2018

DEAD CERTAIN by Adam Mitzner is a psychological thriller. Once you start reading this masterful suspense tale, you will be immediately trying to figure out WHO and WHY? It is the story of two sisters, Ella and Charlotte Broden, living in Manhattan. Ella is an attorney working in her father Read more...



The Second Course
by Kelly Killoren
"FOOD, FRIENDS, AND HAPPILY EVER AFTER"
Posted February 22, 2018

THE SECOND COURSE is not just a book for foodies. It is the tender story of four friendships between Billy, Lucy, Lotta, and Sarah. In THE SECOND COURSE, we explore their conflicts, dreams, secrets, and loyalties. Billy (Wilhelmina) Sitwell is going broke. It is too expensive for her to continue Read more...



Don't Look for Me
by Mason Cross
"PULSE POUNDING CARTER BLAKE THRILLER"
Posted February 21, 2018

DON'T LOOK FOR ME is the fourth book in the Carter Blake series, and my introduction to author Mason Cross. It is a chilling, exciting adventure to find Carol Langford a.k.a. Rebecca and Read more...



Scones and Scoundrels
by Molly MacRae
"THE SCONES WERE SO GOOD THEY KILLED HER!"
Posted February 21, 2018

SCONES AND SCOUNDRELS by Molly MacRae is set in Western Scotland in the small town of Inversgail. It is book two of the Highland Bookshop Mystery series and it is a cozy mystery that will keep Read more...



Patricia (Pat) Pascale
The lake is quiet now..no more fireworks,grocery stores less hazardous, and our Hummingbirds are filling up for their long flight to ? We will miss them. It is a perfect time to select a new book to read/review/enjoy. Welcome Fall!
Features & Posts
No posts found.