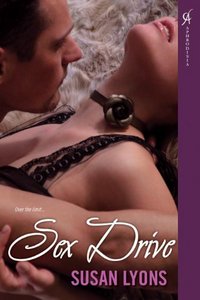 Purchase
Over the limit...
Wild Ride to Love #1
Kensington Aphrodisia
December 2009
On Sale: December 1, 2009
Featuring: Damien Black; Theresa Fallon
320 pages
ISBN: 0758238258
EAN: 9780758238252
Kindle: B002XNUWOG
Paperback / e-Book
Add to Wish List

When Dr. Theresa Fallon meets a long, lean stranger in business class, she's suddenly ready for anything. There's something about Damien Black that makes her want to surrender immediately...Which is why she accepts Damien's spontaneous offer of a sizzling getaway. All in the name of research, of course. And once the pretty professor slips between the sheets with this hard-bodied man of mystery, she discovers the meaning of the term erotic pleasure...
Wild Ride to Love

Sex Drive
#1.0
Amazon.com | BN.com | | |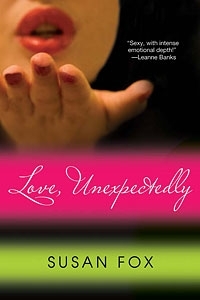 Love, Unexpectedly
#2.0
Amazon.com | BN.com | | |

His, Unexpectedly
#3.0
Amazon.com | BN.com | | |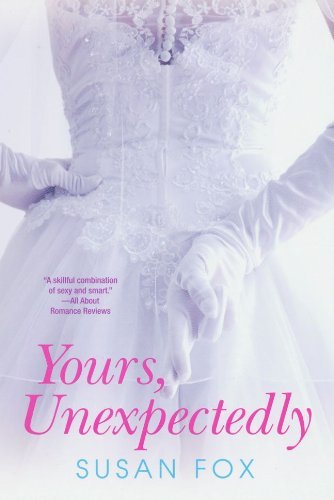 Yours, Unexpectedly
#4.0
Amazon.com | BN.com | | |
Comments
85 comments posted.
Re: Sex Drive

I love Series thay never can go to long.Have you read Lynn Kurland she has about 16 books or more that all go to getter and there great there is some time travel in them that just makes them more fun to fallow.and Hannah Howell has a seventeen book set whit highlanders in it that is a great read.there is fifthteen books by Sandra Hill that are great and fun that go to getter Whit time travel and Viking that is great .and if you love paranormal there is about seventeen books or so that is by Christine Feehan that are great i love them there are Vampires in them.
sasluvbooks(at)yahoo(dot)com
(Stacey Smith 4:00am December 2, 2009)
I love series. It's really nice knowing some of the characters of each book and getting to know others. I read all the books of Suzanne Brockman, Sherylin Kenyon, Christine Feehan(I hope I spelled their names right!), and there are a few more. John Sanford's Prey series is one of my favorites.
(Patsy Hagen 4:02am December 2, 2009)
I do like series. It's nice to revisit the main characters in subsequent books.
(Maureen Emmons 9:21am December 2, 2009)
Hi Stacey and Patsy. Wow, those are long, long series. My favorite length is 3-4 books. The only exceptions for me have been the Stephanie Plum books by Janet Evanovitch and Sue Grafton's Kinsey Milhone books - but then, each of them pretty much stands alone. Personally, I'm not a big paranormal reader. I have read some of Suzanne Brockman's Seal books - and I love her writing! - but with most series I feel as if I'm missing something because I don't remember what happened in the books that came before. I guess for me, the ideal thing would be to sit down on holiday and read the entire series from start to finish. What a luxury that would be!
(Susan Lyons 9:34am December 2, 2009)
Hi Maureen. Yes, I do like that aspect of it. In a good book, you come to care for the characters, and then the book ends and it's kind of like you lost touch with a good friend. If you can pick up another book and find out how they're doing, it's a warm and wonderful feeling.
(Susan Lyons 9:35am December 2, 2009)
Well-done series are among my favorite novels. I love the feeling of reconnecting with old friends; I'm immediately invested in what happens to them. I also appreciate how creative an author must be, inserting new characters and clever plot-lines, to keep repeat readers coming back again and again.
(G S Moch 10:13am December 2, 2009)
I love series novels, because you find out what happens to some minor characters. It's a closure thing.
(Theresa Buckholtz 12:10pm December 2, 2009)
I enjoy some series, as long as they do actually connect. I'm a big fan of Jan Karon's Mitford series and I plan to read more of the Charles Towne Belle series by M.L. Tyndall. I read the first of her series books (The Red Siren) and really liked it.
(LuAnn Morgan 12:31pm December 2, 2009)
GS, yes, in some ways it is harder to write series books. You have to have the right mix of new and old characters - and there's so much to keep track of!
(Susan Lyons 12:41pm December 2, 2009)
Theresa, closure is definitely important. We want to know that the characters we care about are doing okay.
(Susan Lyons 12:43pm December 2, 2009)
LuAnn, it's interesting how many ways there can be to connect series. For my 2 series, I've started with a group of 4 women - best friends in one case, sisters in another. Sometimes, one book introduces a secondary character who becomes the hero or heroine in the next book. Sometimes the characters are tied by working for a certain organization or in a certain occupation. And then there are the "community" books where over time you come to know a number of people in a small town.
(Susan Lyons 12:45pm December 2, 2009)
I love following characters through series books. You've got my attention anytime there's "Rules."
(Alyson Widen 12:49pm December 2, 2009)
I love to read series. They keep you interested in a character, and its surroundings.
(Freda Mans-Labianca 1:09pm December 2, 2009)
Series lets you have a long time relationship with many characters over a long period of time. They evolve, fall in love, divorce, die, whatever you want them to do, all over many years. They keep you going and going and going. I LOVE SERIES.
(Teresa Ramdial 1:30pm December 2, 2009)
I've been reading series for almost 50 years. I began with the "Williamsburg series" by Elswyth Thane as a teen, and I loved reading about recurring characters as they aged and had children. It covered more than 150 years from the Revolution to 1950 and pleased me on 2 levels: history and family.
(Sigrun Schulz 1:55pm December 2, 2009)
I enjoy a series as long as the books can stand alone... I do not enjoy them when I miss one and pieces are missing... let me revisit characters and see others have their chance at HEA...
(Colleen Conklin 1:56pm December 2, 2009)
I have not come across a series that is too long. I love them and can't wait for the next one to come out. Some of my favorites are:Rough Riders Series by Lorelei James;The Montana Creeds by Linda Lael Miller;Texas Trilogy by Sandra Brown;Virgin River Series by Robin Carr;The Stephanie Plumm Series by Janet Evanovich;The Stone Creek Series by Linda Lael Miller;Cedar Cove Series by Debbie Macomber;Sue Grafton's Alphabet Series.
(Leni Kaye 2:02pm December 2, 2009)
The author of the Virgin River Series name was spelled wrong. It's Robyn Carr.
(Leni Kaye 2:13pm December 2, 2009)
I love to read series books, but I don't like waiting years for the next one. I try to wait till all the books are available before I read them. I've read 3 of the Champagne Rules Series and have the 4th on my TBR stack. Looking forward to your new series!!! You write some hot sexy scenes....Love them!!
(Mitzi Hinkey 2:24pm December 2, 2009)
I really enjoy reading series books. I think what is so nice (and different) about them is that you really get to feel like you know them well..you've been there throughout their journeys and ecapades. Also it gives you a greater sense of perspective as far as the background history or the family lineage!
(Barbara Ramirez 2:26pm December 2, 2009)
I absolutely loved Kathy
Love's Stepp Sisters series!
But I have to say my absolute
FAVORITE series of all time is
Susan Elizabeth Phillips
Chicago Stars. The thing I
love most about series is you
get to revisit favorite
characters from previous books
and see what they're up to. Oh
yeah another great one is
Pamela Clare's I-Team series.
She writes some HOT heroes!
Great post! Thanks, I have a
lot of ideas for other books
to read <3
(Erin Thompson 2:27pm December 2, 2009)
I see we have lots of series fans here! Thanks for naming some of the series you've enjoyed, so others can try them out. You know, I never watch daytime soap operas (not that I'm putting them down; just never got into daytime TV), but I have enjoyed shows like "The O.C." and "Brothers & Sisters," which I figure are pretty much soap opera. It seems to me that some series are kind of like that -- in the good way! You really get to know and care about these people, and follow them through, if you'll pardon the pun, the days of their lives. They do become real people to you.
(Susan Lyons 2:32pm December 2, 2009)
Mitzi, thanks so much for saying you love my books! That's exactly what a writer needs to hear. It keeps us going on the days when we wonder what on earth we're doing, and why. LOL.
(Susan Lyons 2:33pm December 2, 2009)
I like series also because secondary characters get their own book. I like to know ahead of time though if it is going to be a series. Also, I wish if author's are going to write a series they would finish the series before they write another book. I love the Virgin River series and of course Linda Lael Miller has several series that are good. I am looking forward to reading your new series.
(Judy Anderson 2:37pm December 2, 2009)
I prefer series for the most part, but - I also think most books should "stand alone". Nothing is more frustrating then finding a new author, buying a book then discovering you have to read the 2 prior books to understand what is going on.
(Vikki Parman 2:55pm December 2, 2009)
I love series books. My favoriteis Nalini Singh's Psy?Changeling series. As for how many should be written it depends on the author. If the author keep it exciting and fresh than the sky is the limit but if after awhile the story sounds like one I read 4 books ago it is time to wrap it up.
(Cherie Japp 3:23pm December 2, 2009)
I really enjoy series because you get to know the characters from different perspectives in the different books.
(Cate Sparks 3:55pm December 2, 2009)
Congrats on the new release, Susan. I don't mind series that go on and on. My favorites include Stephanie Laurens' Cynster series and Julia Quinn's Bridgerton series.
(Jane Cheung 4:18pm December 2, 2009)
Judy, LOL re wishing authors would finish the series before writing something else. I think sometimes they just feel they need a break, or they have a brilliant idea that clamors to be written - or occasionally a publisher asks them to write something specific.
(Susan Lyons 4:24pm December 2, 2009)
Vikki, I just had a friend complain that she'd started one book in a series then realized that it didn't standalone, and she got quite frustrated. You're definitely not alone.

Cherie, yes, fresh and exciting is important. I think sometimes authors get themselves into doing series then get kind of fed up and wish they could quit, but by then their publisher and readers won't let them.
(Susan Lyons 4:27pm December 2, 2009)
Cate, if you like getting to know characters from different perspectives, you should check out my January release from Berkley Heat, SEX ON THE BEACH. It's set in Belize in the week before a wedding. There are 3 interlocked novellas, all taking place in that week, so there are 3 heroines and 3 heroes. And you get to see each of them from the others' point of view, if that makes sense - and it's all a lot of fun because each of the 3 couples is trying to keep their relationship a secret.
(Susan Lyons 4:29pm December 2, 2009)
Jane, thanks for adding some more names of authors and series.
(Susan Lyons 4:29pm December 2, 2009)
Though I love series, I do think some have gone too long. I know several authors who have stated they will end certain series by the 5th or 6th book... but they already have a new series in the works!

That makes me happy!
Thanks.
(Tracey Dent 5:34pm December 2, 2009)
Tracey, I think 5-6 can be a great number. And yes, when you've enjoyed one series by an author, likely you'll enjoy the next as well.
(Susan Lyons 5:55pm December 2, 2009)
I do love to read series. I think 4-6 books in a series allows for growth & interaction to fully develop.
(Mary Preston 6:55pm December 2, 2009)
A series allows you to see the hero/heroine grow and mature. They (and their family) seem more like our friends than characters in a novel.
(Rosemary Krejsa 7:28pm December 2, 2009)
Mary and Rosemary, the reasons you mention are partly why I write series. I tend to write stories that take place in a relatively short time frame, so I think it's nice for the reader (and for me!) to follow those same characters later, in another book.
(Susan Lyons 7:58pm December 2, 2009)
I enjoy books in a series. Related stories to feels like one big extended family. I have quite a few favorites from SEP, KMM, Nora Roberts, Elizabeth Holt, Nicole Jordan, Eloisa James.
(Armenia Fox 9:18pm December 2, 2009)
I hate to say goodbye to characters
after I've enjoyed a book, so yes I like
series with linked storylines and
characters. I enjoyed the The Awesome
Foursome for that reason.
(Sue Ahn 9:47pm December 2, 2009)
Thank you for your blog today.
I love series. I have too many favorites to list. I love to follow along each book learning more and more about the characters!
(Lisa Glidewell 10:14pm December 2, 2009)
Owww! Nobody has mentioned Suzanne Brockmann's seal teams. Steamy, torrid, hot, hot, hot (and clean). I love series, but no one does it better (yet). I have found that I may like one series from an author but not another. i.e.: Love Sherrilyn Kenyon's Meredith Gentry, but was bored to tears with her Anita Blake character. I think authors must dodge the fickleness of readers with each book/character/series.
(Susan Driskill 11:20pm December 2, 2009)
I love reading series. It makes it that much more enjoyable to feel like you know the characters.
(Gayle Oreluk 11:40pm December 2, 2009)
I've heard that publishers are really looking for series these days, and you folks are certainly reinforcing that! Obviously, readers love them.

Sue, thank for the compliment. I'm so glad you enjoyed my Awesome Foursome series.
(Susan Lyons 12:53pm December 3, 2009)
I like series because I like revisiting characters and learning more about them and finding out what happens to them. I usually prefer mystery series to romance series because mystery series usually incorporate multiple characters in the story line and use them repeatedly so we see them progress. Most of the romance series I read move from main character to main character barely mentioning or involving the previous leads. And new characters are briefly mentioned just so they can be used as a lead in the next book.

Some series can last a long time provided they stay fresh but true to the original ideals that made them popular. I agree with Susan above about the Anita Blake series. It's wandered way, way off it's original path and not to the better.
(Anne Muller 12:00pm December 3, 2009)
I luv series. When I read a book I become invested in the characters, series give me the opportunity to keep learning about what is happening in the lives of their lives. It becomes like distant relatives- you may not get to see them, but you get to know what is going on in their lives...

I love the series of these authors: SEP, KMM, Julie Garwood, Diana Palmer, Shelly Laurenston, the list just goes on.
(Kimberley Coover 3:09pm December 3, 2009)
As a reader, I love serials. You get to know the people in the story and that continues all through the series. You meet their friends, family and on and on.. I have read many serials and enjoyed the books very much.
(Brenda Hill 5:04pm December 3, 2009)
I love reading series as long as they don't go on too long after their exp date. I love J.R. Wards BDB series, that's my fav.
(Monica Schroeder 7:13am December 7, 2009)
Reading has me for the most part daydreaming. This series of books is that.
(Craig Clarkson 11:40am May 10, 2010)
Hi Susan,
Congrats on being chosen as a red hot read in Cosmo. I have seen movies where I just couldn't get into the story partly because the characters aren't engaging and I don't feel invested in their well being.
(Jane Cheung 3:56pm May 10, 2010)
A book that completely holds my attention is one that I cherish.
Blessings,
Marjorie
(Marjorie Carmony 3:58pm May 10, 2010)
I read both novels and magazines, and you're right, it's about what you have time to read that makes your decision for which you pick up. If I'm also trying to watch tv, it's probably a magazine that I'll read (unless I'm deep into the book and just can't put it down!) But if I have plenty of time, it's a book you'll find in my hands (and sometimes when there's NOT plenty of time! hehe)!!
(Kelli Jo Calvert 4:06pm May 10, 2010)
A book means I have time to settle in and read. A magazine - less time, just a quick flick through.
(Mary Preston 4:11pm May 10, 2010)
Wit and clever humor draw me into a book.
ChrisB
(Christina Black 4:34pm May 10, 2010)
Hi Jane. Thanks! Yes, I really need to feel invested in what happens to the characters.

Christina, I like wit as well. Even in a novel that has serious issues or lots of danger, it's nice to have a touch of wit to lighten things up. I also don't like characters who take themselves totally seriously and can never laugh at themselves.

Marjorie, Kelli Jo, and Mary, thanks for your comments. It's really lovely when you do find a book that holds your attention and you also have the time to settle in and read and really enjoy it.
(Susan Lyons 4:41pm May 10, 2010)
I don't read magazines very ofen but I love a good anthology when I don't have a lot of time to read! I go for the full novals when I have time to set down and spend time with the book! I love a book that you just can't put down then. One that will keep you up until three a.m.
(Gail Hurt 4:41pm May 10, 2010)
I read magazines as much as I do books. A title means nothing to me when choosing a book. If it does not look interesting after the first 2 or 3 lines, I usually will not buy the book. If a book is given to me, I will read it. I don't let it go to waste. lol
(Tonya Atchley 4:45pm May 10, 2010)
I like it when authors delve into what makes their characters tick. Yes, I have read books where it seemed as though the author was speaking in a secret language that I could not relate to. I'm not big on magazines.
(Leni Kaye 4:52pm May 10, 2010)
i think this sounds like a great summer read!
(Debbi Shaw 4:58pm May 10, 2010)
Susan, congratulations for making it into Cosmo. Your books sound yummy. I like a book that captures my attention. I love hot romances and funny ones. Thanks for the giveaway.
(Cathy Phillips 5:05pm May 10, 2010)
I get drawn into a character that I feel pulls me along on their emotional roller coaster in the story. And some rare times, all of those events are happening to me and I completely am the character.
(Danyel McDaniel 5:07pm May 10, 2010)
I enjoy reading a good book, the characters seem to come to life and you can't help but want to read the entire book in one sitting!
(Mary Smith 5:40pm May 10, 2010)
Congrats on being in Cosmo no matter how they cut your writing. What pulls me in generally is the characters. If they are "real", then I want to find out about what happens to them in the story, and I'm more inclined to read the rest of the book, even if the writing is taxing (yes, I've read books like that before - thank goodness for speed-reading). Of course, the plot has to be somewhat believable, at least in the context of the world of the book. Also, humor and wit can go a long way in contributing to my enjoyment of a book.
(S Tieh 5:47pm May 10, 2010)
Congrats on Cosmo....many more wonderful things are coming your way. Keep writing.
Patricia R.
Smith Mt Lake VA...the Land orf Lovers
(Patricia (Pat) Pascale 5:57pm May 10, 2010)
Gail, there's nothing like reading until 3:00 a.m., is there? Even if it wrecks you for the next day.
Tonya, it's interesting that titles don't matter to you. That's reassuring for authors who don't get to choose our own titles. Or, rather, we'll choose them but then the publisher will overrule us!
"Secret language" is a good term for it, Leni. I find that with some – though definitely not all – literary fiction.
Debbi and Cathy, thanks for dropping by.
(Susan Lyons 6:15pm May 10, 2010)
Mary and S Tieh, it's great when the characters come to life, isn't it. And Danyel, I love "being" the character. It's fun when you're writing a book too – especially if you're the heroine who's with the very hot hero!

Thanks so much for the good wishes, Patricia.
(Susan Lyons 6:17pm May 10, 2010)
You're having such a great year Susan,
and here's hoping to an even better
second half!

With reguards to being shut out, as
long as the characters are drawn with
beauty inside and not just outside and
are given some human foibles and
problems I can identify with, I can
avoid feeling shut out. No matter what
the differences may be, there is a
basic human need to find connection
that over rules what might try to
divide us.
(Sue Ahn 7:33pm May 10, 2010)
I have loved all your books and can't wait for more. Keep it up.
(Kathy Holaday 7:55pm May 10, 2010)
Thanks, Sue. Yes, it's definitely a great year. That's an insightful comment, about the human need to find connection. It's something I really hope readers find in my books.

Kathy, thanks so much! I love to hear that.
(Susan Lyons 8:23pm May 10, 2010)
I usually don't care too much for the snippets of novels in magazines. I like to look at magazines but prefer to read books.
(Vikki Parman 8:26pm May 10, 2010)
I enjoy short stories that are complete in themselves (in fact, I have 12 sweet romances in the anthology Calendar of Love), but snippets of novels can be frustrating, can't they, Vikki?
(Susan Lyons 8:48pm May 10, 2010)
Congrat Susan on being a Hot Read in Cosmo. I have been reading the Hot Read in Cosmo for quite awhile. They're hot, sexy, and short. Best way to get the audience to want more.
(Kai Wong 8:55pm May 10, 2010)
Congrats Susan on your Cosmo article and your new series!!! I want to join your mile high club….please count me in!!! I'm drawn into a book when I feel a connection with the H/h. I have to (feel the love) so to speak….is that to cliché? If I don't feel their attraction/lust/passion/love, etc. then the story won't go on my keeper shelf.

I rarely read mags…mostly only while waiting for an appt such as the dentist office. And I don't read too many novella's either. I usually pick them up when I'm looking forward to a short story (already part of an ongoing series) or the anthology comes highly recommended. Although they have been great in helping me find new erotic authors….if I like their short story…then I'm on the web looking to see what else they've written. (Thank goodness for the web!!!) But truly, most shorter stories just seem to lack the depth that I need to get involved in the romance.

Soooo, I'm mostly a novel reader and I love a wide variety of genres. Yours are some of my favorite contemps!!!! Wishing you continued success and Mile High Club…Here I Come!!!!
(Mitzi Hinkey 9:13pm May 10, 2010)
As far as books, movies, tv shows, or plays, I like them to bring out the emotions that they're meant to portray. I want to laugh or cry if that's what the writer wants from me. I want to escape into their world. As for paintings, I look at the use of color, and it has to speak to me, so to say. It's a total reversal of roles, yet a painting can play on my emotions just as much.
(Peggy Roberson 9:27pm May 10, 2010)
Thanks for talking with us!!!
(Brandy Blake 9:51pm May 10, 2010)
Thanks, Kai. That's what I'm hoping will happen.

Mitzi, here's hoping you join the mile high club soon, and with a real hottie! Yes, I like depth too, but it's interesting writing a novella - you need to make characters come to life and be 3-dimensional in such a short length. Anthologies are a great way of finding new authors.
(Susan Lyons 9:57pm May 10, 2010)
I read both magazines and books and chiefly for diffrent reasons. My magazines are more about housekeeping and gardening. I read all sorts of things, but mostly romances. I especially love romances with a touch of humor, but I read every romance book I get my hands on.
(Gladys Paradowski 9:58pm May 10, 2010)
Peggy, for me it's all about emotion too. If someone can touch my heart - whether it's with writing, painting, a play or movie or TV show - then I'm hooked. (Says me, after just sniffling over a Brothers & Sisters episode...)

Brandy, you're very welcome. Thanks for being here.
(Susan Lyons 9:59pm May 10, 2010)
I prefer magazines that are anthologies or collections of short stories (Ellery Queen, Analog, Isaac Asimov, etc); but the 'slicks' have way too much aimed at the young and empty-headed for my taste. I must be too comfortably middle-aged; but I'm honestly bored by Cosmo and its ilk. Still, congrats are in order. You books certainly sound fun and interesting.
(Susan Driskill 10:22pm May 10, 2010)
Hello Susan, Please enter me in your fantastic contest. This sounds like a fantastic Book!
I love entering and winning contests from FreshFiction alot!
God Bless YOU with Success,
Cecilia
(Cecilia Dunbar Hernandez 10:53pm May 10, 2010)
I agree that something that touches you( either heart or mind) is worth reading, whether it is a novel or just the page and 1/2 story. Nothing worse then spending time reading something and syaing, well, I'll never get those minutes back!! I am a basket case when Extreme Home Makeover just comes on!!!
(Barbara Studer 10:55pm May 10, 2010)
Thanks, Susan. I confess, I'm not a magazine reader myself. I'd much rather sink into a good book.

Thanks, Cecilia.

Barbara, time is precious, isn't it? Definitely don't want to waste those minutes.
(Susan Lyons 11:21pm May 10, 2010)
keep up the good work, i want to read this one!
(Debbi Shaw 3:57pm May 11, 2010)
I love television and books! I only glance at magazines when there are articles about stars I enjoy reading about. Books are usually picked up on the combination of the cover and the story line.
(Brenda Rupp 11:51pm May 11, 2010)
Thanks, Debbi. I hope you enjoy it. Brenda, covers matter to me too - it's such a pity authors have so little input re a book's cover...
(Susan Lyons 11:57am May 12, 2010)
The winner is Kathy. Congratulations! She'll receive an autographed copy of Sex Drive.
(Susan Lyons 11:58am May 12, 2010)
Registered users may leave comments.
Log in or register now!