Purchase
Wild Ride to Love #3
Kensington Brava
February 2011
On Sale: January 26, 2011
Featuring: Jenna Fallon; Mark Chambers
347 pages
ISBN: 0758259298
EAN: 9780758259295
Kindle: B0046ZRVNE
Paperback / e-Book
Add to Wish List

Jenna Fallon is driving from Santa Cruz to Vancouver for her baby sister's wedding when her MGB convertible breaks down. Free-spirited Jenna isn't daunted. She'll just hitch a ride with the marine biologist she meets in the diner. He's gorgeous and sexy, and adorably oblivious to her flirtation—and she figures she'll show him one wild road trip.
Mark Chambers sure isn't about to say no. Jenna bewitches and bedazzles him as they make their way up the Pacific Coast, camping, skinny dipping, and having scorching hot sex. But she bothers him, too. For the first time in his life, he wants commitment—and it's with a woman who shuns the concept.
Can Jenna overcome deep-seated insecurity and believe what her heart tells her—that this wild ride has an unexpected and very special destination: love?
Wild Ride to Love

Sex Drive
#1.0
Amazon.com | BN.com | | |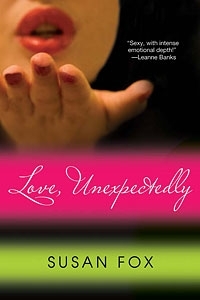 Love, Unexpectedly
#2.0
Amazon.com | BN.com | | |

His, Unexpectedly
#3.0
Amazon.com | BN.com | | |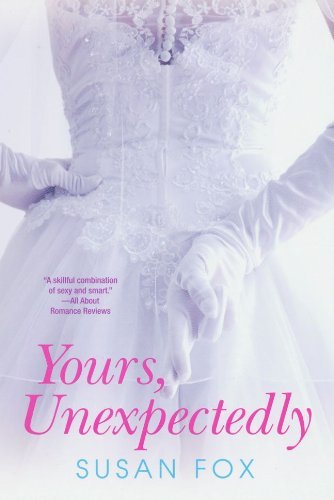 Yours, Unexpectedly
#4.0
Amazon.com | BN.com | | |
Comments
53 comments posted.
Yes! Characters really make the book for me. I love what you said about guiding your characters on an emotional journey. You're a new author for me and I'm interested in reading more. Thanks for visiting.
(G S Moch 8:49am February 25, 2011)
And thank you, G S! I hope you'll give this book a try.
(Susan Lyons 9:46am February 25, 2011)
I'd have to say my favorite road trip movies are:
. THELMA & LOUISE
. AS GOOD AS IT GETS

There were different kinds of love depicted in these films and I felt that
there was growth in the characters.

As for personally, hubby and I embarked on our first road trip very soon
after marriage and have had many since then. They have all been
memorable experiences.
(Mona Garg 11:01am February 25, 2011)
I ran across your book while searching for a new author to read. Sounds like just what I was looking for! I love series books.
With three kids, it's been a while since my husband and I have been able to just jump in the car for a spontaneous road trip. I look forward to escaping into this story!
(Nancy Scott 11:26am February 25, 2011)
I had many road trips with friends and significant others when I was young---great fun and lots of good experiences. Now that I'm older I remember those days fondly--maybe when I retire I can go on some more road trips.
(Sue Farrell 11:48am February 25, 2011)
My most emotional road trips are when I return to the places of my parents childhood.
Blessings,
Marjorie
(Marjorie Carmony 11:57am February 25, 2011)
haven't had the pleasure of reading anything by you (yet) but your books sound like something i would be able to get lost in,thats what i love about reading,you get to go to places described by the authors,and i love trying new authors. Thank you....oh and my favorite movie is "somewhere in time"...thanks again
(Natalie Kozaczka 11:58am February 25, 2011)
I think I'm going to have to go out and get a copy-this sounds like a great book!
(Amber Kuehn 12:13pm February 25, 2011)
The last road trip happened a couple of years ago when my Husband and I lost our house after he lost his job. We packed our belongings into our pick-up and pop-up camper, grabbed our dog, and headed to the nearest campground, which was to be our new home. That was to be the start of a new life, and I never looked back. It was a jolt, but a good move. The one book that I truly enjoyed was Roses by Leila Meacham. I am anxious to read your latest book. Congratulations.
(Peggy Roberson 12:22pm February 25, 2011)
I prefer not to make long road trips. I suppose it is because my family did so many of them when I was a kid. I think really long trips with people confined in small spaces can bring out the worst in some people. Every little quirk or annoyance gets amplified. I like reading about road trips, I just don't like to do them myself! LOL
(Stacie Deramo 12:37pm February 25, 2011)
Road trips are a family thing. Find a good concert and a city and a bunch of people who can drive and you have a roadtrip. There are so many good concert tours that never come close to me so I have to arrange for the trip. When my kid was in school she used look forward to the week after school because they'd be filled with shows. Ozzfest, Stevie Nicks, some 80's bands, nothing was off limits.

Biggest secret my sister would kill me for talking about. I was driving and she was in the passenger seat. I pointed out the tiniest green spider I'd ever seen and she flat out had a freak out. (She's a heavy person) She managed to turn around in the seat and crawl over the darned thing to sit in the back seat with other people who were cramped up with three in the back already. When she was almost there she yelled out "there's a cop behind you with his lights on." We had to be in a state that had corporal punishment.
(Christina Harrison 12:39pm February 25, 2011)
I've only done a couple of road trips with my husband where it was just the two of us. Every time we are alone in a car for a long period of time I think we have so much fun singing along to songs, making each other laugh, and just reconnecting!
(Renee Pajda 1:02pm February 25, 2011)
I miss road trips. They can be the glue that holds a
relationship together (if you aren't the fight non-stop kind
of couple)! But with gas soaring over the last few years (and
soon to hit $5 a gallon again) we just kind of stopped doing
them. (heavy sigh)
(Michele Powell 1:23pm February 25, 2011)
I love reading the journey characters have throughout their story... the ups and downs that they have and get through to find their HEA...
(Colleen Conklin 1:28pm February 25, 2011)
I love road trips, but I'm getting ready to take on with a two year old and a six year old. I may not love them for long!
(Pamela Stewart 1:51pm February 25, 2011)
Mona, you made me realize that I'd like to see Thelma and Louise again! I hope you and your hubby get another great road trip soon.

Nancy, I hope you enjoy the book – and a little escape on a fictional road trip.
(Susan Lyons 2:11pm February 25, 2011)
Sue, I always thought it would be fun to get a motor home and really, really do a road trip. If only the price of gas wasn't so high! By the time we retire, will anyone be able to afford to drive? Okay, that's a depressing thought. Not going to think about that any more!

Oh, how nice, Marjorie. That does sound poignant.

Hi Natalie, and thanks for trying new authors. So many readers stick with their favorites and it's hard for new writers to break in. I love Somewhere in Time. Talk about a trip!

Thanks, Amber. I hope you enjoy it.
(Susan Lyons 2:11pm February 25, 2011)
Oh, wow, Peggy, that's quite the start to a trip. My gosh! Not the way you want to start out – but you definitely made lemonade out of those lemons. Hurray for you and your hubby. And isn't it interesting how sometimes it takes something pretty awful to jolt you out of an unhealthy rut and start you on a new course?

Stacie, I did a lot of long trips when I was a kid. Like driving from Victoria, BC down to Mazatlan, Mexico. In a truck with a tiny camper in the truck bed. Just me and my mom and dad. Many, many hours on the road. Dad called us "gypsies on wheels." It suited us all pretty well at the time.
(Susan Lyons 2:12pm February 25, 2011)
LOL, Christina. Okay, none of us will tell your sister you spilled the beans. A road trip to a concert sounds like great fun, though the spiders could stay home.

Renee, how lovely! You need to do this again. Soon. Okay?

Michele, I read your comment after I typed my own about the price of gas. Yeah, it's a total bummer isn't it?
(Susan Lyons 2:12pm February 25, 2011)
Colleen, I think that's the great fun with romance fiction. Sure, we know from the beginning that they're going to get together – but how is it going to happen? It can't be too easy or there'd be no story. They have to be challenged and really work for it, and it's so inspiring to see people doing that.

Oh my, Pamela. I can't say I'm envious. Good luck with that!
(Susan Lyons 2:12pm February 25, 2011)
How exciting, your a new author for me and I can't wait to check out your work. It's always really important for me to connect with the characters, if I don't I don't feel like I am going on the journey with them. Your character's name is Jenna and that is my daughter's name, I have yet to read a book with Jenna as a main character. Mostly, I've come across it as a secondary, so that would be fun for me to read. I love road trips and mostly I've seen them be explored in movies and only a handful of books. I would love to read this. Road trips have always been big with our family and we grew up taking them just about every other weekend to visit family. Thinking back now, I don't know how my mom did it with us and so often. We live three states away from family and only get home to visit every summer and road tripping with the kids is exhausting, fun but exhausting LOL
(Jolene Allcock 2:28pm February 25, 2011)
i think it sounds like a great time
(Debbi Shaw 2:33pm February 25, 2011)
Your books about the Fallon sisters sound wonderful.

I grew up with an abusive father, and was taught that I was not worth anything and unworthy of love from aynone. When I met my husband, I was constantly thinking he was cheating on me because of my upbringing and feeling that I was unloveable. After almost 2 years before getting married, my husband finally made me realize I was worth loving and there would never be anyone else for him. I was able to believe in his love, but still unloveable and not worth living for other people. My husband and I have been married almost 37 years now, and each day I thank God for him. As for my dear father, I was always still trying to win his love, only ending in disappointment. He passed away 2 years ago, and I finally realized he never had the love to give anyone. Since then, I have learned that I am a worthwhile and loveable person with my husband, family, friends, and therapist's help.

God bless!
(Cathy Phillips 2:33pm February 25, 2011)
I think the charactors always are the best part.. Road Trips... well,, we just to go camping every summer.. I'm the youngest of 3 & had to ride in the middle of the back seat.. on one side was a sib who got motion sick -- the other side was the same.. oh & this was in the days before 3 seat belts in the back seat -- always wondered if those 2 would try to save me from flying out in an accident..
(Cate Sparks 2:42pm February 25, 2011)
I just finished reading Love Unexpectedly which was great! I can't wait to read
Jenna's story.
(Deborah Lary 2:59pm February 25, 2011)
My aunt took a road trip that I would never be able to do. She drove from
Rhode Island to Washington state with four children all four and under to start
out a new life. She had just come out of a sad divorce (her husband had been
in a car accident that changed his personality and told her to choose him or
the kids--she took the kids). She did not stop much on the trip because
money was short. Just thinking about it makes me cringe. She ended up with
a really good job and met a man worth marrying. They have been happy ever
since.
(Sandra Spilecki 3:11pm February 25, 2011)
I can relate to the commitment shy mentality. Sounds like some great escapismn...Thanks for the opportunity.
(Ivy Truitt 3:14pm February 25, 2011)
Joelle, I hope you connect with Jenna – and don't keep imagining your daughter doing all the things my heroine does! That would be disconcerting! Sounds like you have a family tradition of family road trips. How terrific.

Thanks, Debbi.
(Susan Lyons 3:37pm February 25, 2011)
Cathy, you have definitely had a challenging journey yourself. Growing up with abuse is such a horrible thing. How wonderful that you met such a great guy as your husband, and that you were willing to give him a chance. Congratulations to both of you.

Cate, how well I know the middle of the back seat. I've always been the smallest person, so that's my typical seat. LOL re whether your sibs would have saved you. Think positively: of course they would!

Deborah, how sweet of you.
(Susan Lyons 3:38pm February 25, 2011)
Sandra, your aunt sounds like a pretty amazing woman. That was one very symbolic road trip for her, after splitting up with her husband. She was definitely on a new road, and facing it bravely. I'm so glad she found a great guy.

Yes, Ivy, commitment is a scary thing for my heroine. The only time she fell in love, the guy betrayed her – so it's a big step for her to trust Mark. And to believe in herself – that she's lovable and capable of loving and committing.
(Susan Lyons 3:38pm February 25, 2011)
We used to take road trips when our kids were small. They were a lot of fun. My kids are all grown up now and my husband passed away, so there are no more road trips.
(Wilma Frana 3:59pm February 25, 2011)
My hubby and I take one long road trip about every five years. We travel coast to coast and up and down over a month's time. We take CD's to listen to, but have never used them as we find so much to enjoy while cruising the roads. I have my camera in hand and we stop often. The price of gas may influence our wanderings this year. One of my favorite movies was Hope Floats with humorous traveling.
(Rosemary Simm 4:06pm February 25, 2011)
Wilma, that's too bad, but at least you have those great memories.

Rosemary, I travel with a camera too. It's one of the great things about a road trip - you can stop wherever you want, to take photos, explore, do whatever you want. I hope you and your hubby do get to travel this year. Your trips sound so great.
(Susan Lyons 4:28pm February 25, 2011)
Road trips either bring out the worst or the best of my family. A revelation either way.
(Mary Preston 4:58pm February 25, 2011)
I think that's pretty much true of travel in any form, Mary, and with any traveling companion. I sure think twice before planning a trip with anyone!
(Susan Lyons 5:05pm February 25, 2011)
Thelma and Louise is my fave road trip movie of all time. Love it.
(Lisa Garrett 5:12pm February 25, 2011)
Emotional journeys and road trips ,always seem to come out better in books.
(Deb Pelletier 5:14pm February 25, 2011)
Jenna and Mark sound like a terrific couple and I'll bet the road trip they take is filled with lots of neat and unexpected adventures. We lived in France for many year and the family took lots of road trips. Just following our noses and ending up in whatever town tickled our fancy was the best. So many memories! Can't wait to read your book.
(Connie Fischer 5:22pm February 25, 2011)
When the kids were young we would get out the map (MI, WI or IL) close our eyes and point to a place. Then we would get into the car and set out on a weekend adventure to this unknown place. We had the most amazing trips.
(Dawn Staniszeski 6:29pm February 25, 2011)
Would love to win this book. Sounds great.
(Pat Lieberman 6:41pm February 25, 2011)
Lisa, I loved Thelma and Louise, but wasn't so crazy about the ending! Loved the relationship, though. I'm all about relationship stories.

LOL, Deb. Then I'm glad I can write books where things come out the way they're supposed to.
(Susan Lyons 6:51pm February 25, 2011)
Ooh, France! What a great place to take road trips. I'd be following my nose to all the restaurants and wineries!

Dawn, that's a fantastic idea. I love it!

Thanks, Pat, and good luck.
(Susan Lyons 6:52pm February 25, 2011)
In my family, if we ever wanted to visit relatives, it involved a road trip. I still enjoy getting out on the road and just going somewhere, ANYWHERE!!

I've traveled around the US, and a good portion of Western Europe, and the British Isles by car, and I wouldn't have missed a one of those trips for anything.

Later,

Lynn
(Lynn Rettig 8:14pm February 25, 2011)
That sounds like such a fun series! A road trip, where you can stop at interesting places along the way is such fun.
(Diane Sallans 8:48pm February 25, 2011)
I don't like to take road trips, but find that they make for good entertainment in books and movies.
(Leni Kaye 8:56pm February 25, 2011)
You have to really get along to survive long road trips! Too much togetherness in a car together is really hard on people when they start getting over tired and hungry
(Brenda Rupp 10:26pm February 25, 2011)
Very nice, Lynn. Domestic road trips, and foreign ones as well. My favorite way of visiting a new country is renting a car and exploring. I've done a good portion of Western Europe too.
(Susan Lyons 10:50pm February 25, 2011)
Thanks, Diane. Yup, a lot of fun!

Leni, I hope that one day you have a fabulous road trip of your own - but in the meantime, enjoy them in fiction.

Oh yeah, Brenda - over-tired and hungry are definite mood killers. And so's the "I really need to pee; where's the next stop?" thing.
(Susan Lyons 10:52pm February 25, 2011)
A road trip can be fun if taken with the right people.
(Ginger Hinson 11:37pm February 25, 2011)
Ginger's comment makes me think of something none of us mentioned. We've been talking about romantic road trips and family road trips - but I have a friend who loves heading out on the open road all by himself with a pile of his favorite music. He's friendly and confident, and loves meeting new people. He's happily married and also enjoys traveling with his wife, but of course when you travel with someone else you're influenced by what they want to do (which can be good or not so good). When you're on your own, you only have yourself to answer to.
(Susan Lyons 10:50am February 26, 2011)
sounds very good. would love to win:)
(Barbara Studer 12:14pm February 26, 2011)
Thanks, Barbara.
(Susan Lyons 11:21pm February 26, 2011)
Enjoy reading about road trips and how people are thrown together over the journey and uncover secrets about each other.
(Alyson Widen 11:14pm February 27, 2011)
Registered users may leave comments.
Log in or register now!