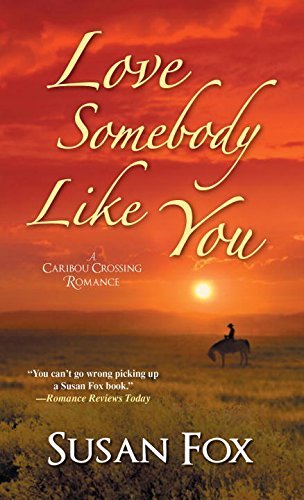 Purchase
Love Somebody Like You
Susan Fox
A Caribou Crossing Romance #6
Kensington Zebra
October 2015
On Sale: September 29, 2015
Featuring: Sally Ryland; Ben Traynor
384 pages
ISBN: 1420135783
EAN: 9781420135787
Kindle: B00RRT317G
Mass Market Paperback / e-Book
Add to Wish List

With its breathtaking terrain and welcoming people, the Western town of Caribou Crossing is the perfect place for a heart to heal, and for love to blossom once more…
Since the death of her husband three years ago, young widow Sally Ryland has kept to herself and focused on her struggling business, Ryland Riding. Folks assume she's still grieving, because Sally has never shared the truth about her abusive marriage, or the trust issues that remain. But when a sexy rodeo rider from her past turns up for a visit, he's a reminder of the feisty woman she once was—and maybe still could be…
Ben Traynor was always attracted to Sally, but he didn't move fast enough. Now what Sally needs is patience and gentleness. With an injury keeping him from his next rodeo, Ben has the perfect excuse to stick around and help with her chores—and her healing. And as Sally finds the courage to face her demons and open her heart again, she'll have to decide if what she has with Ben is more than safety, gratitude, and short-term passion, but a forever love…
A Caribou Crossing Romance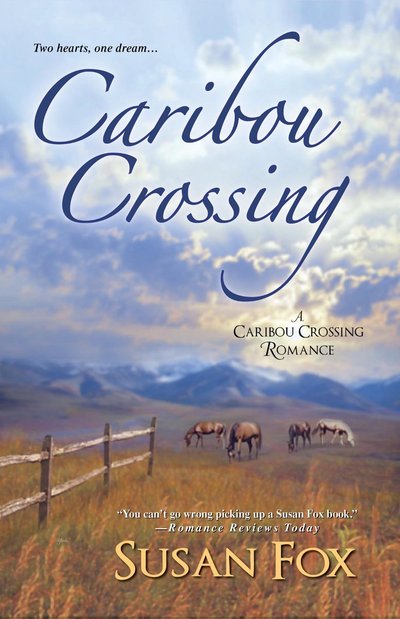 Caribou Crossing
#1.0
Amazon.com | BN.com | | |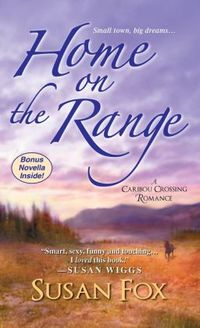 Home On The Range
#2.0
Amazon.com | BN.com | | |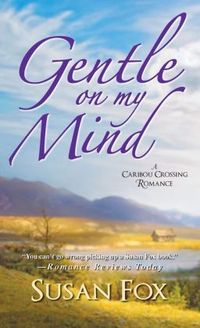 Gentle on my Mind
#3.0
Amazon.com | BN.com | | |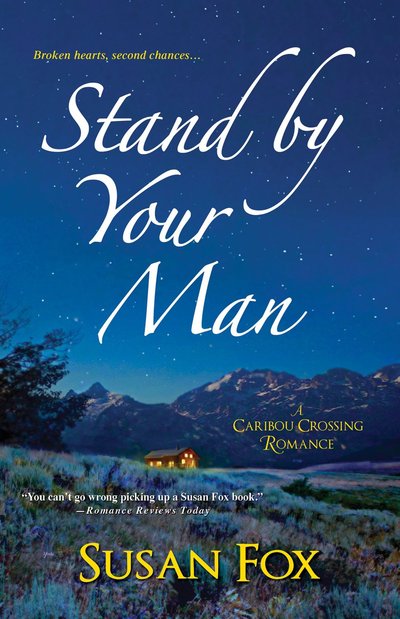 Stand by Your Man
#4.0
Amazon.com | BN.com | | |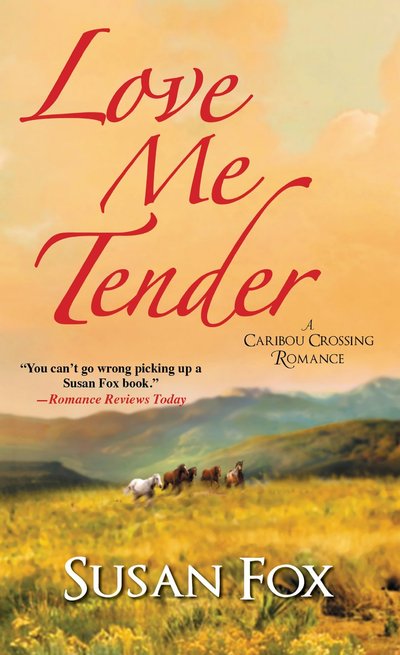 Love Me Tender
#5.0
Amazon.com | BN.com | | |
Comments
34 comments posted.
Music is always in the background
(Marissa Yip-Young 6:02am September 30, 2015)
One of the first things I do when I wake up is put the
radio on - that is after I start the coffee brewing!!
Music has always played a part in my life, from when I
was growing up, watching Lawrence Welk on the floor with
my older Sisters (did I say that?), to playing the cello
in junior high and High School, being 1st chair in the
school orchestra!! I listen to easy-listening music,
which they call lite-rock, as well as classical, oldies,
and older country before it changed to rock. I love
instrumental pieces, and I suppose it does describe who I
am to a degree, but try to pick me out of all of those
choices!! lol To make it easier would be to say that
I'm a bit complex, yet I love life, and am a calm person.
I can picture myself curling up now, reading your book,
since I love the synopsis of the book, even if I don't
know all of the songs that you mentioned, but did know of
the artists you spoke of. Congratulations on your latest
book, and I know it's going to do well!!
(Peggy Roberson 8:29am September 30, 2015)
I love Country music ,that's all I know . I Line Dance with a group of women (60 years plus ). We started doing this for exercise about twelve years ago and now we are going to Nursing Homes and different events and dancing to entertain them .We don't charge but do take donations if they offer , for we buy our shirts with our names on them and other things .One year we won the ' Group Volunteers of the Year ' for our State of Arkansas . We have been many places and enjoy all of it . We now know over 70 different line dances . We have been to church events , Fairs ,Pageants ,Grand Openings , you name it .Some can't believe that " we old ladies " can still move !! So , yes I am very much Country Music . I practice one day a week and usually go somewhere one day a week . We stay busy . I could go on and on , but I will stop here . LOVE MY COUNTRY MUSIC ....
(Joan Thrasher 10:29am September 30, 2015)
Marissa, it sounds as if you lead a very "musical" life!
Peggy, I love your description of yourself and the variety of music you enjoy. It's cliché to say variety is the spice of life, but I do believe it.
Joan, your line dancing group sounds fantastic! You get great exercise, companionship, and pure fun - and you give joy to so many others.
(Susan Lyons 10:45am September 30, 2015)
Music has always been a big influence in my life. Ever since
I was young and my father would listen to his Saturday
afternoon operas on the stereo and then play his Edith Piaf
or Opera LP's on the record player. He used to sing opera
and Caruso, Mario Lanza, and Jan Pierce was played in our
house. I loved listening but I enjoyed the early days of
Rock and Roll in the 1950;s and 1960's as well as R & B
which is so emotional and special.
(Sharon Berger 11:14am September 30, 2015)
i listen to music in the morning when i making breakfast
and in the bath.
(Emily Stemp 11:14am September 30, 2015)
Sharon, that's a great story about your dad. My dad sang songs like "Oh my darling Clementine" - definitely not opera! LOL. Early rock and roll was indeed special, as is R&B.
Emily, I bet your breakfast music and bath music are different: more "get up and go" in the morning and relaxing in the bath?
(Susan Lyons 12:32pm September 30, 2015)
I enjoy a nice range of music... it is always soothing...
(Colleen Conklin 12:41pm September 30, 2015)
we getup at 6 and get ready to go for a 4mile up and 4 down and then the dog come in and then they eat and have breakfast and then do blogging
(Desiree Reilly 1:42pm September 30, 2015)
Music can be so many things, anywhere from soothing to martial. It has always been a part of my life.
(Don Burkhead 2:09pm September 30, 2015)
There really is music to suit all moods, isn't there? And thank heavens for that!
(Susan Lyons 2:23pm September 30, 2015)
I love music. I love rock music the most, both modern and classic, but I also listen to country, pop and singer/song writer type stuff. I've never liked rap. I'm not into modern R&B but like some of the stuff from before I was born. I guess because it's more closely related to rock and roll. The music has to suit my mood. Sometimes it's loud, obnoxious and upbeat and others it's soft and melancholy. I listen to music in the car everyday. I have a radio in the bathroom and listen while I'm showering. I listen while exercising and any time I clean there has to be music.
(Kerry Shaw 3:06pm September 30, 2015)
I enjoy a variety of types of music and it depends upon my mood as to what I want to hear.
(Anna Speed 4:46pm September 30, 2015)
Love my music in the car! Oldies rule!
(Nancy Ludvik 5:39pm September 30, 2015)
I love that old time rock and roll
(Jeri Dickinson 6:01pm September 30, 2015)
Answering the questions:

Does music play a role in your life? Yes, it does. It has
since I was a child.

What kind of music do you like to listen to? Pretty much
everything except hardcore rap. I'm especially partial,
though, to 1950's-1980's music.

When do you listen? I try to listen every day, though I
don't always get to do so.

Do you think your choice in music says something about your
personality? Yes, I have many sides and my musical tastes
reflect those.
(Edward Washington 6:08pm September 30, 2015)
Kerry, do you sing along with the music when you're in the shower? Nancy, same question for you - do you sing when you're driving? I can't carry a tune but I do love belting it out along with the radio. Especially to some of Jeri's old time rock and roll!
Anna and Edward, I'm with you in liking different kinds of music depending on my mood.
(Susan Lyons 6:46pm September 30, 2015)
I like the older country music. It reminds ne of a calmer time; The drugs, the abuse was not as acceptable as it is now days!
(LeAnn Knott 6:47pm September 30, 2015)
Susan , What about the " GOOD TIMES " by Alan Jackson ? That's one of my favorites to line dance to and every one has a " GOOD TIME " . Thanks for this giveaway .
(Joan Thrasher 7:51pm September 30, 2015)
Music is generally playing when I read, work or relax. But I can't say it would
be one type; I love many types: Classic Country, Rock, Ballads.
(Cindy Rader 9:57pm September 30, 2015)
LeAnn, yes, there's a lot to be said for the older times. And by the way, love your name! I've used LeAnn Rimes's "Holiday in Your Heart" as the title of my October 2016 Caribou Crossing Romance.
Joan, oh yeah! That's a fantastic song. Excellent idea for an upcoming title. I'm filing that one away.
Cindy, I hope you're listening to something fine right now.
(Susan Lyons 12:06pm October 1, 2015)
Love Country Music. Love your list of songs.
(Leona Olson 10:45am October 1, 2015)
Fantastic list of music! Music definitely helps to get the creative juices flowing!
(Jennifer McKinney 2:30pm October 1, 2015)
I like all music... especially country...
(Michelle Lilly 2:40pm October 1, 2015)
That old time rock and roll always
(Jeri Dickinson 7:17pm October 1, 2015)
Music speaks to the soul
(Wendy McKain 10:26pm October 1, 2015)
I love Country and right now Brad Paisley's Then is my favorite!!!
(Bonnie Capuano 10:32pm October 1, 2015)
About the only time I listen to music is when my daughters are
in the car with me. Otherwise I am listening to audio books
when I'm driving. I enjoy nearly all types of music except
metal...I just like books better.
(Maria Smith 11:42pm October 1, 2015)
I LOVE TO LISTEN TO MUSIC TO DIFFERENT TYPES OF MUSIC, BUT SLOW JAMS ARE MY FAVORITE. I LISTEN TO MUSIC MOSTLY AFTER WORK AND AT NIGHT, IT JUST MELLOWS ME OUT AND I RELAX, BECAUSE I KNOW MY TIME IS FOR ME AND ONLY ME. MY CHOICE IN MUSIC IS DEFINITELY PART OF MY PERSONALITY, BECAUSE I'M A ROMANTIC FOOL AT HEART. I LOVE TO RAP, POP ROCK, A LITTLE COUNTRY MUSIC, AND R&B
(Tiffany Miles 6:21am October 2, 2015)
love listen to music when i reading a book in the bath or
in bed
(Emily Stemp 11:13am October 2, 2015)
Hey, Bonnie - another Brad Paisley fan!
Maria, I have to wonder what kind of music you listen to with your daughters.
Oh Tiffany, in our secret hearts, aren't most of us romantic fools? What could be better?
Emily, I read in the bath too and so far haven't dropped my e-reader in the water. How about you?
(Susan Lyons 12:39pm October 2, 2015)
i like that old time rock and roll which I can listen to
by myself
(Jeri Dickinson 3:09pm October 2, 2015)
i listen to all kinds of music
(Ann Unger 6:25pm October 2, 2015)
I like all types of music, but lean towards artists like
Loreena McKenitt, Mediaevil Baebes, Dead Can Dance,
Enigma. Because my folks were older when they had me,
and Mom's go to was always Nat King Cole, I tend to
listen to him when I'm sad or upset. I don't play music
alot. You're more likely to hear an audio book cd in my
car than music.
(Bonnie Davis 7:06pm October 2, 2015)
Registered users may leave comments.
Log in or register now!