"A delightful sweet romance!"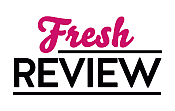 Reviewed by Patricia (Pat) Pascale
Posted January 2, 2020

Inspirational Romance | Contemporary
In the small, lakeside town of Bluebell, North Carolina, tragedy strikes the Bennett children. Molly, Levi, and Grace, grieving the sudden death of their parents in a car accident, band together to plot their uncertain future. The path they chose included working together to make their parents' dream come true: to turn their historical home into the Bluebell Inn, a working inn to be a tribute to their beloved mother and father.
Working at the front desk at the inn, Molly sees a handsome stranger approaching. He has a nice smile, the bluest of blue eyes, and in a nerdy way is quite handsome. He introduces himself as Adam Bradford, a.k.a. Nathaniel Quinn, the successful author of romance novels. He has always hidden his identity from the public, unsure of how they would react to him. Nathaniel Quinn is Molly's favorite writer, reading and re-reading all his books. She has a crush on him and her sister teases her about him. Adam tells Molly he is doing research in the area and wants to rent a room for the summer. Their physical attraction is strong and talking to Adam about books is fun. Adam thinks Molly is sweet, spirited, and pretty, and he loves to hear her rambling on and on in her innocent but spirited manner. She brings sunshine into the room. Does he think he has found his inspiration and perhaps more?
LAKE SEASON is the first in the Bluebell Inn series and is told in a split time manner, which I enjoyed. Back in the day, the Bennett home was an old post office. While taking down one of the walls, Molly found an old postal box. Wedged under it was a 50-year-old undelivered letter. Reading it, Molly knew she had to find the sender and get the long-overdue letter delivered. This is the precious sub-plot of a summer love between Benjamin Schwartz and Elizabeth 'Lizzie' Van Buren. She was Catholic; Ben was Jewish. Her father had serious and unbendable religious beliefs and would never consider giving his blessing to his daughter marrying a jew He was rude and insulting to Ben. When Molly found out she and Ben had a huge argument Molly, angry, told Ben she never wanted to see him again Ben left for home and they never saw each other again.
The stories of two loves, Benjamin and Lizzie and Molly and Adam captured my heart with the addition of inspirational elements and Bible verses that were lovely. The ending had a surprise and was the icing on the cake. How easy to adore the reclusive author who spoke of his feelings to Molly in Italian. Ms. Hunter weaves her magic of family, faith, friendship, second chances, and forgiveness. LAKE SEASON is my recommendation for all of you who enjoy a sweet, Christian love story that leaves you smiling and feeling happy. Another winner from Denise Hunter. Brava!
SUMMARY
A lost letter, a new love, and old secrets beckon this summer at the Bluebell Inn.
When their parents die in a tragic accident, Molly Bennett and her siblings pull together to fulfill their parents' dream: turning their historic Bluebell, North Carolina home back into an inn. The situation would just be temporary—three years at the most—then they would sell the inn and Molly could get back to chasing her own dreams.
Adam Bradford (a.k.a. bestselling author Nathaniel Quinn) is a reclusive novelist with a bad case of writer's block. Desperate for inspiration as his deadline approaches, he travels to the setting of his next book, a North Carolina lake town. There he immediately meets his muse, a young innkeeper who fancies herself in love with his alter ego.
Molly and Adam strike up an instant friendship. When Molly finds a long-lost letter in the walls of her inn she embarks on a mission with Adam to find the star-crossed lovers and bring them the closure they deserve. But Adam has secrets of his own. Past and present collide as truths are revealed, and Molly and Adam will have to decide if love is worth trusting.
---
What do you think about this review?
Comments
No comments posted.

Registered users may leave comments.
Log in or register now!