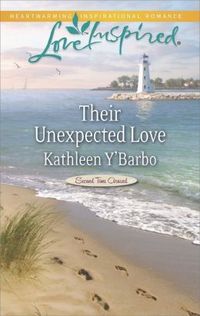 Purchase
Harlequin
July 2014
On Sale: July 1, 2014
ISBN: 0373879008
EAN: 9780373879007
Kindle: B00I66BSP6
Paperback / e-Book
Add to Wish List

Opposites Attract
Widowed contractor Logan Burkett knows exactly what troublemaking teens need: discipline. A former rabble-rouser, Logan had his life turned around by firm guidance and hard work. But try telling that to Pippa Gallagher. The softhearted event planner runs a skate park ministry for troubled teens and thinks a place to be themselves is the answer. As he and Pippa work together renovating the space, they seem to disagree about everything. But when disaster strikes, Logan finds himself feeling very protective of the beautiful planner and surprised to discover they share one very special thing in common…love.
Second Time Around:
Widowers find that love can bloom again…
Comments
20 comments posted.
I love the ideas of beaches and all that goes with it. I can't pick one favorite - but I hope you hear from others who can. Your book(s) sound great. Thanks for this chance to win.
(Nancy Reynolds 10:04am June 6, 2014)
I love the beach and look forward to my week there every year. And there is nothing I love more than my beach reading at the beach!
(Pam Howell 10:22am June 6, 2014)
When I go down to the beach, a beach read isn't that
important. What's important to me is that I have a good
romance to delve into and have the sound of the surf for my
background, and the warm sand to dig my toes into. To me,
that's Heaven!! If it's got a beach theme, then I'm even
luckier, but my plots run the gamut. I can't help you much,
other than saying that I believe Sherryl Woods has books
with a beach theme, among others. Because I have a bad case
of the flu, the brain isn't working the way it should, or I
could come up with other Authors for you. Good luck with
your reading!!
(Peggy Roberson 11:15am June 6, 2014)
Love the beach, too! Can you tell! :D Thanks for the great responses. Keep them
coming!
(Kathleen Y'Barbo 10:35pm June 6, 2014)
Miss living by the beach so enjoy beach stories. My favorite
beach read is "Castles in the Sand" by Sally John. Happy
Beach reading & writing to you!
(Heidi Jayne 10:56pm June 6, 2014)
Beach stories are always good :) I really like Grace Livingston Hill's Rainbow Cottage.
(Robin Willson 11:04pm June 6, 2014)
Love to win your book thanks
(Lilian Gamble 12:41pm June 7, 2014)
I live in the desert. Beach reads are impossible for me. When I do get to the beach, there is no sit relax and read time. :-(
But I do love audio books and just finished Four Friends by Robyn Carr. Fabulous story and incredible narration!
(Lisa Hutson 2:43am June 7, 2014)
I don't have a beach read favorite because I'm retired and read every day HA PLUS we don't go to the beach!! But I sure would love to read this book! Thanks for the chance to win this giveaway!!!
(Bonnie Capuano 8:37am June 7, 2014)
Pretty book cover. I haven't read a beach themed book yet so no favorites. Yours sounds wonderful.
(Sue Brandes 8:58am June 7, 2014)
we go to ocean city marryland every summer so i have never
been to any other beach the cover of the book is very pretty
(Denise Smith 12:09pm June 7, 2014)
We live by the beach so my beach reads range from romance,
suspense, western, historical and lots of amish books. I love
your book cover!
(Maryann Skaritka 12:35pm June 7, 2014)
I do love the beach but I prefer to read at home and play in
the water!
(Denise Austin 1:51pm June 7, 2014)
I love beach reads, but I haven't started on my summer
reading, or a visit to the beach, yet. Everything that I've
read by Lori Wilde so far has been great, though, I'd add her
books to your list. What a beautiful cover for your book!
(Maria Proctor 4:56pm June 7, 2014)
Would love to win.
(Janice Sisemore 6:25pm June 7, 2014)
Susan Mallery's latest Fool's Gold book, BEFORE WE KISS, was really good and had many funny moments. You don't need to have read any of the other books in this series to fall right into this one either.
(Marcy Shuler 7:24pm June 7, 2014)
I love the Thunder Point series by Robyn Carr.
(Kai Wong 1:58am June 8, 2014)
I love the beach and wait impatiently each year to the time when I can dig my toes in the warm sand, listen to the gulls and surf and recline in my chair with a good story. And if the story is sad...I can say a piece of sand got in my eye and my red face is from sunburn.
(Debbie Kelly 9:43am June 8, 2014)
I don't have a favorite beach read, but would love to win yours.
(Carol Woodruff 7:52pm June 8, 2014)
Just returned from a special time in Maine. Watching the
lobstermen leave and return each day was wonderful. Got to read a really, really good book. Sweet Filthy Boy by the team of Christina Lauren. Can't wait until the sequel comes out in the fall. Fun, funny and sexy. Need I say more?
(Patricia (Pat) Pascale 10:14am June 10, 2014)
Registered users may leave comments.
Log in or register now!